Sunny skies. Airy patios. Off-the-charts-amazing food and drink. It's no wonder brunching is a favorite weekend pastime in Scottsdale! Here are a handful of recommendations for great Scottsdale brunch spots to while away a couple of hours relaxing with your favorite people.
---
---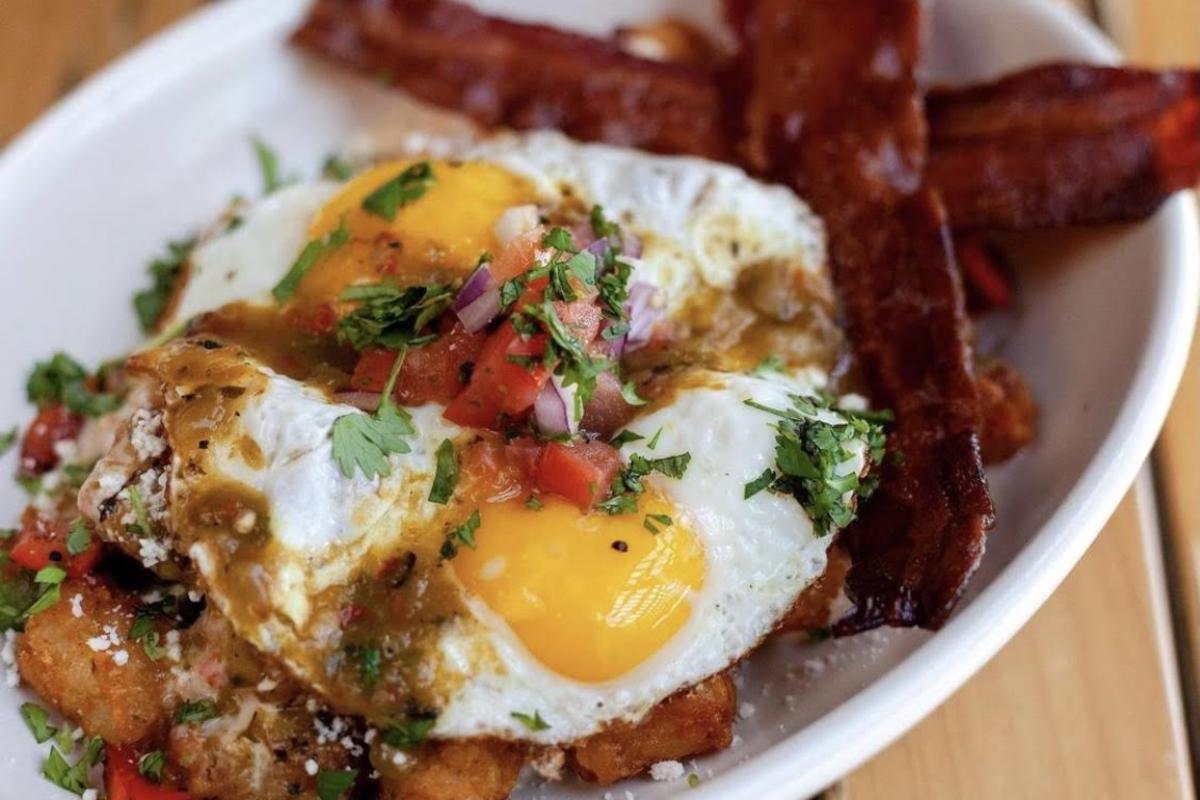 Featuring a $10 menu, bottomless mimosas and Southwest-inspired Bloodys made with the micro-distillery's own hand-crafted spicy pepper vodka, Blue Clover's brunch is one of Old Town Scottsdale's best hidden gems. The house specialty is The Basic – two eggs (any style) atop a bed of crispy tater tots served with bacon and toast. Other options include the Green Chili Breakfast Burrito and the Farm Egg & Bacon Grilled Cheese. Portions are hearty, so bring your appetite!
---
---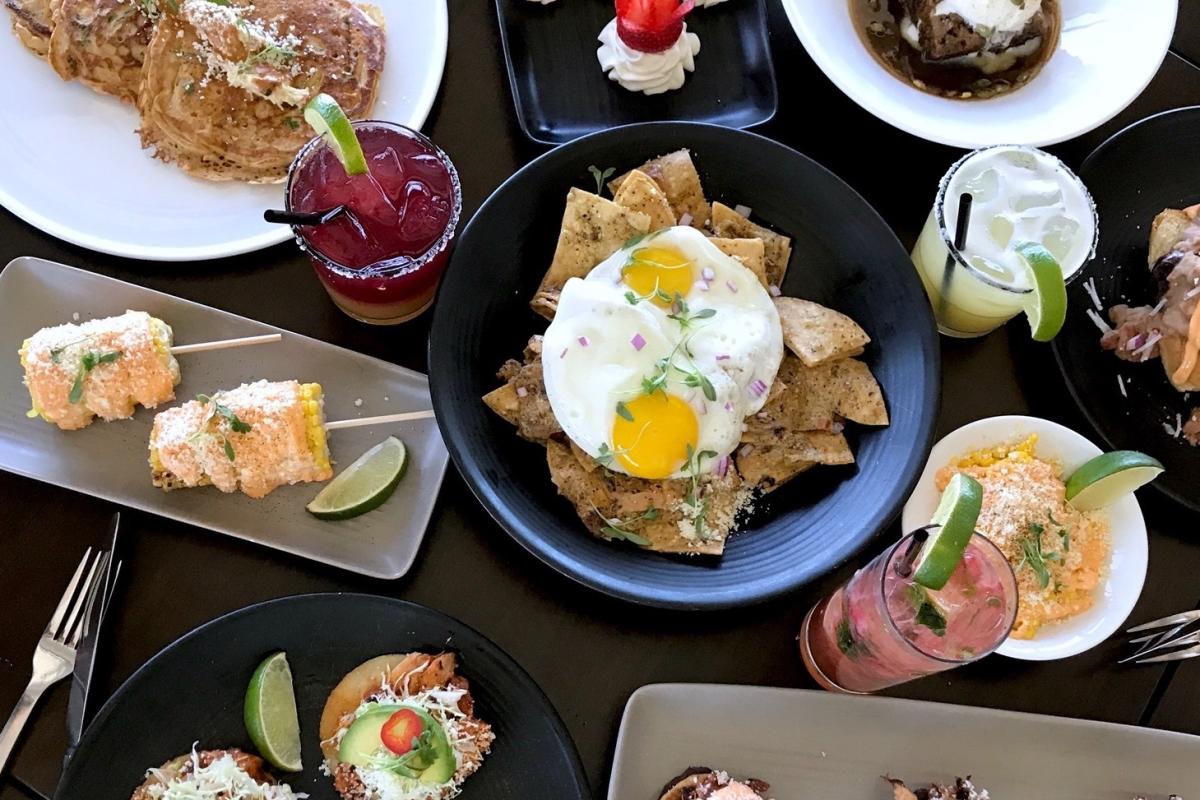 With two Scottsdale locations (Old Town and Kierland Commons), The Mission is a favored brunch spot among locals. The modern Latin menu features both sweet and savory options, including Cinnamon Pecan Waffles, chicken and pork Chilaquiles (the chicken is my go-to!), and Corn, Crab and Shrimp Pancakes. To drink, you can't go wrong with The Missionary, a classic margarita with a splash of red sangria. And for dessert I like to splurge on the Espresso Churros – cinnamon- and brown sugar-dusted pastries partnered with an Ibarra chocolate milkshake. 
---
---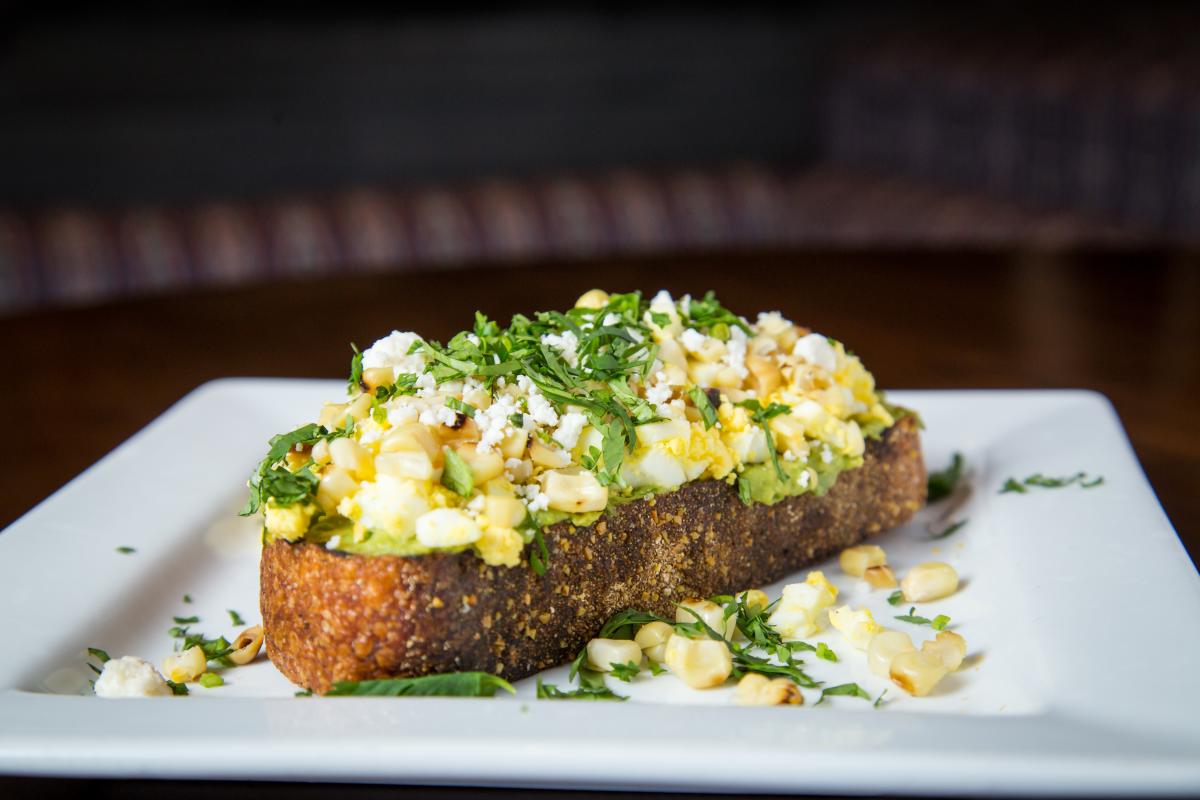 Why wait for the weekend when you can enjoy brunch on the daily at Old Town's RnR Gastropub? The newly expanded patio is the perfect spot to enjoy specialties like Avocado Toast, Green Chile Pulled Pork Tacos or Chambord French Toast paired with a Mimosa Flight or refreshing Rosé Sangria. And if you do find yourself brunching on the weekend, the purchase of any entrée on Saturdays and Sundays from 10 a.m. to 3 p.m. entitles you to order the RnR's legendary Keep 'Em Coming Mimosas or Bloody Marys for just $25.
---
---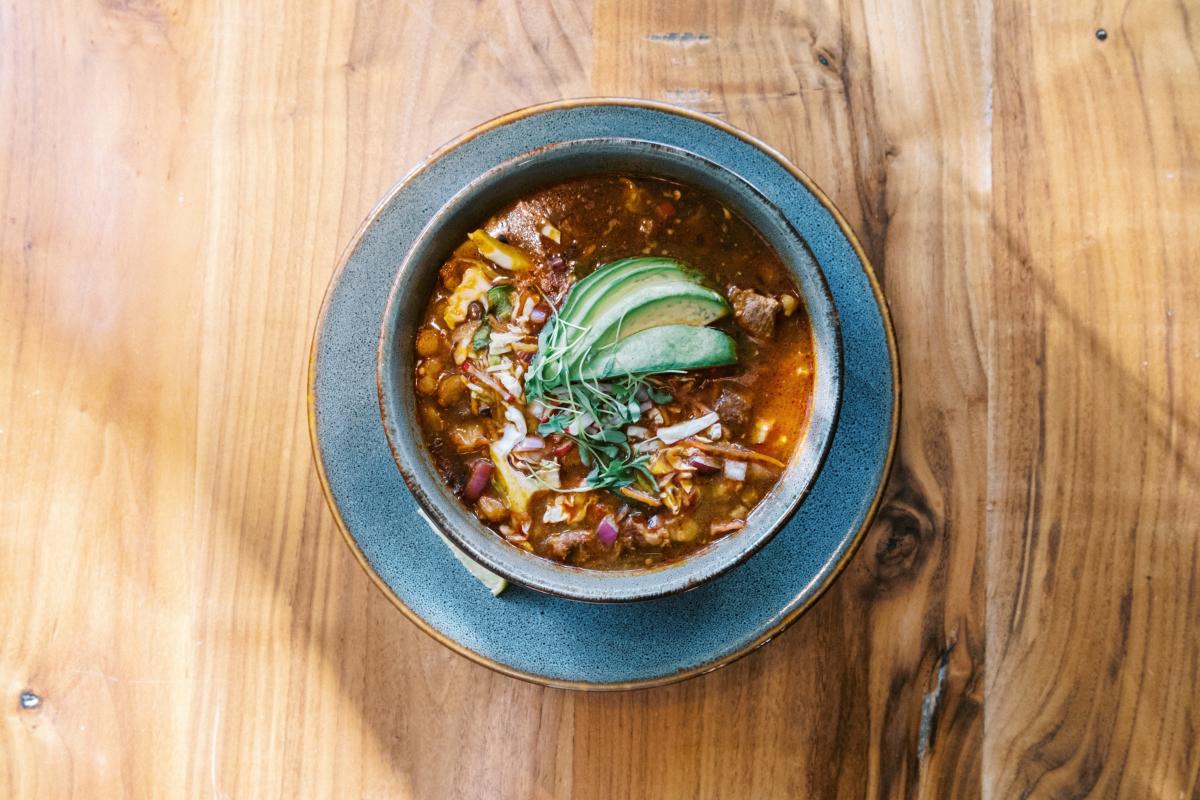 Led by top Valley chef Jeremy Pacheco (formerly of LON's at The Hermosa Inn), The Vig features a fresh-cracked menu of upscale American fare. Brunch offerings include delights like Benedict Rancheros with chipotle hollandaise, Ladera French Toast topped with cajeta caramel and toasted coconut, and Lemon Ricotta Pancakes with blueberry compote. Pair your choice of entrée with a Build-Your-Own Mimosa or tropical Beachcomber cocktail. The Vig boasts two Scottsdale locations, both of which offer indoor and outdoor dining spaces that are perfect for a leisurely weekend brunch with friends and family.
---
---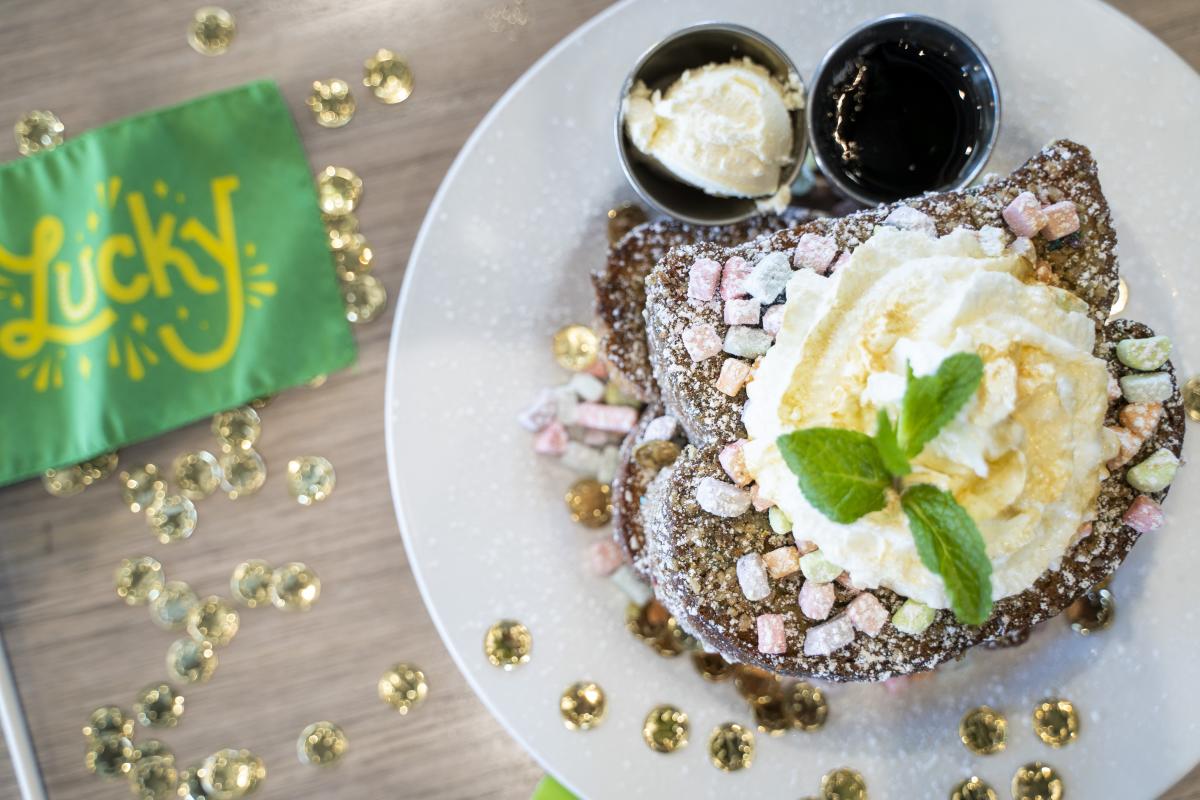 Hash Kitchen dishes up its over-the-top brunch seven days a week, which is a good thing – after visiting once, chances are you won't want to wait a whole week to go back. Start at the Build-Your-Own Bloody Mary Bar, where more than 50 craft toppings will challenge your creativity and construction skills as you ponder whether there's room atop your glass for one more slice of bacon (hint: there's always room for more bacon). From there, peruse the bountiful menu and choose from options like Lucky Charms French Toast, Blue Corn Bananas Foster Pancakes (top of page) and the Effin' Huge English Muffin – a giant sandwich of brown sugar ham, hash browns, fried eggs and melted cheese atop (you guessed it) an effin' huge English muffin.
---
---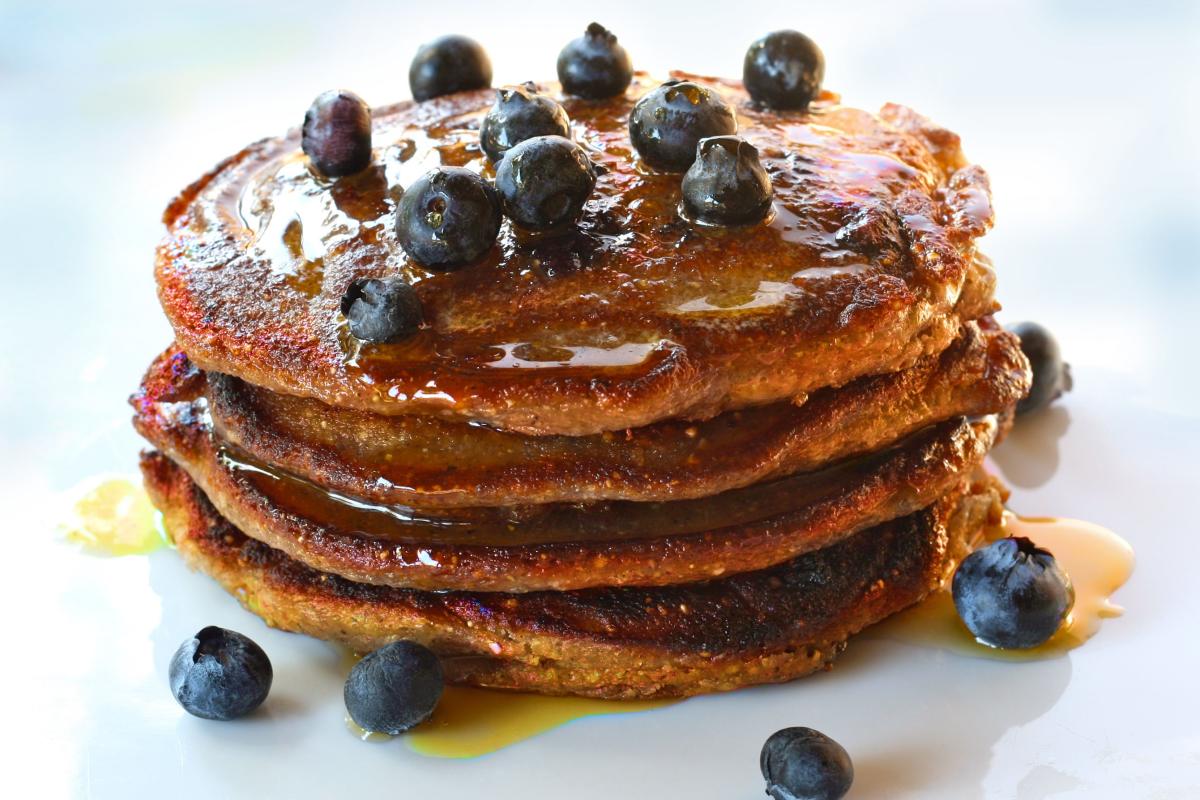 Fresh, seasonal and locally sourced ingredients are the hallmarks of dining at The Herb Box, and brunch is certainly no exception. If you're powering up for an activity-filled afternoon, check out the Baja Bowl, a nutrient-dense mix of roasted sweet potatoes, rainbow quinoa, black beans and jalapeño-avocado dressing (tip: order it with a topper of blackened shrimp – yum!). Feeling splurgy? Try the Short Rib Enchiladas with ancho pasilla sauce or Cinnamon Buckwheat Pancakes topped with honey butter, maple syrup and wild berries. Located on Old Town's famed Fifth Avenue, The Herb Box offers both indoor and patio seating for your brunching pleasure!
---
---
You can't help but leave the week's worries behind as you turn onto the Royal Palms Resort & Spa's cobblestone driveway and let the Spanish Mediterranean architecture and lush landscaping surround you. A short stroll along the resort's shaded walkways brings you to your Scottsdale brunch destination – T. Cook's. Start with a Mimosa Flight or Bloody Mary (there are five delicious options from which to choose), then move on to reimagined brunch classics like the Two Eggs and Grilled Flatiron Steak combo, zesty Huevos Rancheros or fluffy Brioche French Toast – all made with the freshest seasonal ingredients and served with T. Cook's timeless, casual elegance.