Ditch the ballroom—and the boardroom—and host your next meeting or celebration in the sprawling wonder of the Sonoran Desert, at a swanky Old Town museum, or in the historic winter home of Frank Lloyd Wright. From glorious gardens to chic art galleries, we're rounding up the most unique event venues near Scottsdale.
---
---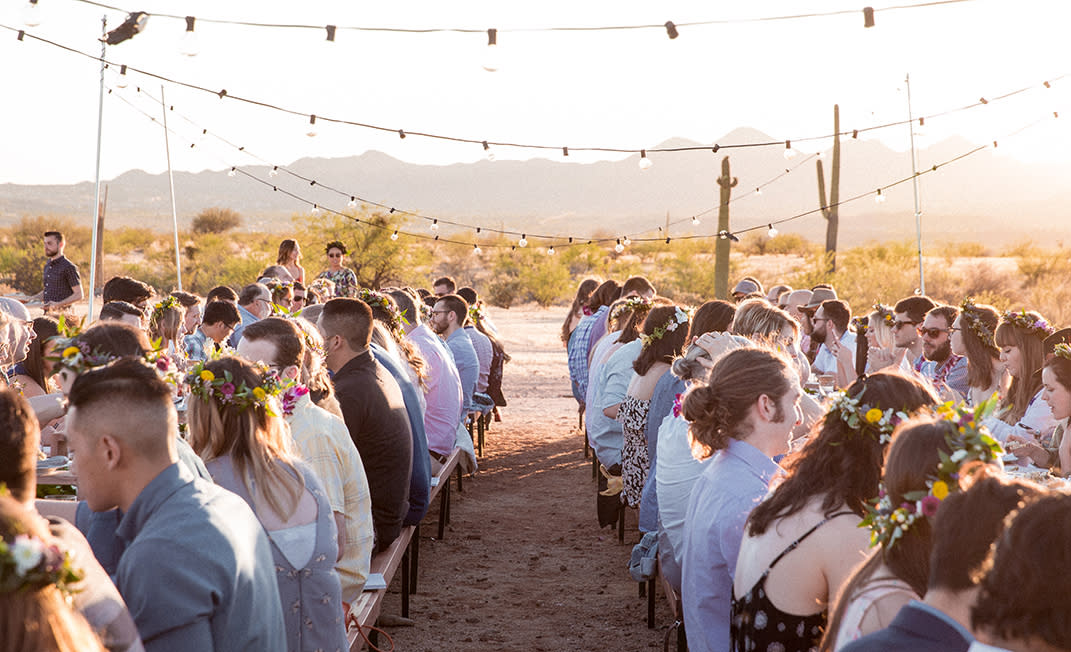 Searching for a chic, boho event venue? Few settings are as free-spirited as the outdoor Sonoran Desert environs of a Cloth & Flame dinner. Working with private landowners, and National and State Parks to hold private events in some of Arizona's most iconic destinations, this dynamic group provides everything from gorgeously styled tables and transportation to chef-crafted gourmet meals.
---
---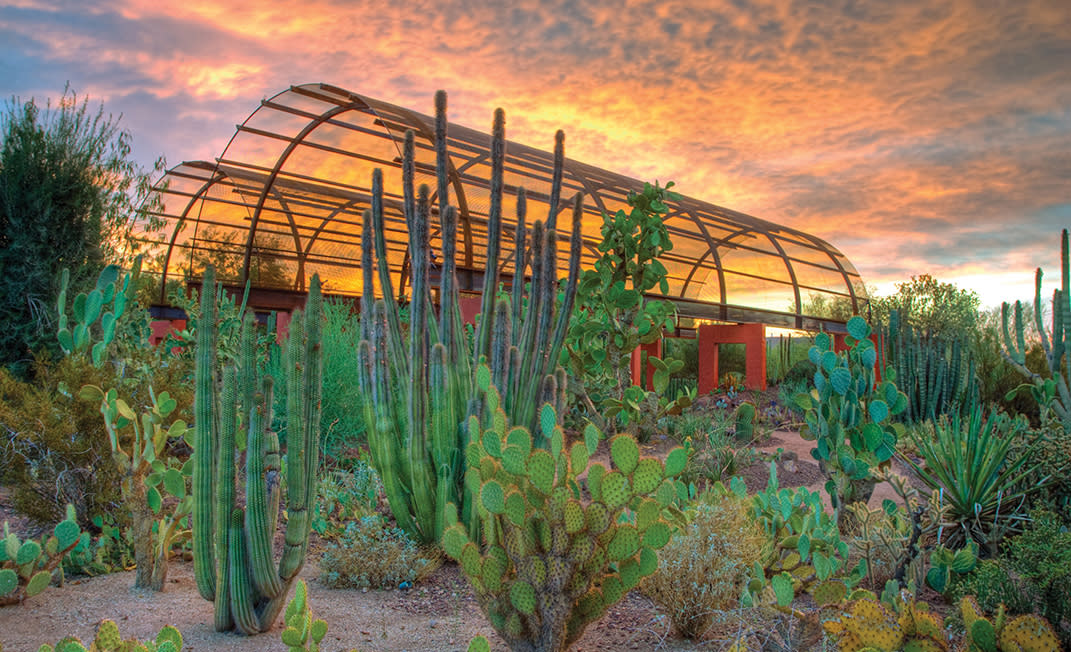 Nestled in the red rocks of Papago Buttes, Desert Botanical Garden is an enchanting display of Sonoran Desert plant life. Why not stage your Scottsdale gathering among the towering saguaros and vibrant wildflowers? Here, must-see garden venues include the open-air Binns Wildflower Pavilion and the Steele Herb Garden, with eye-catching views of those unforgettable Arizona sunsets.
---
---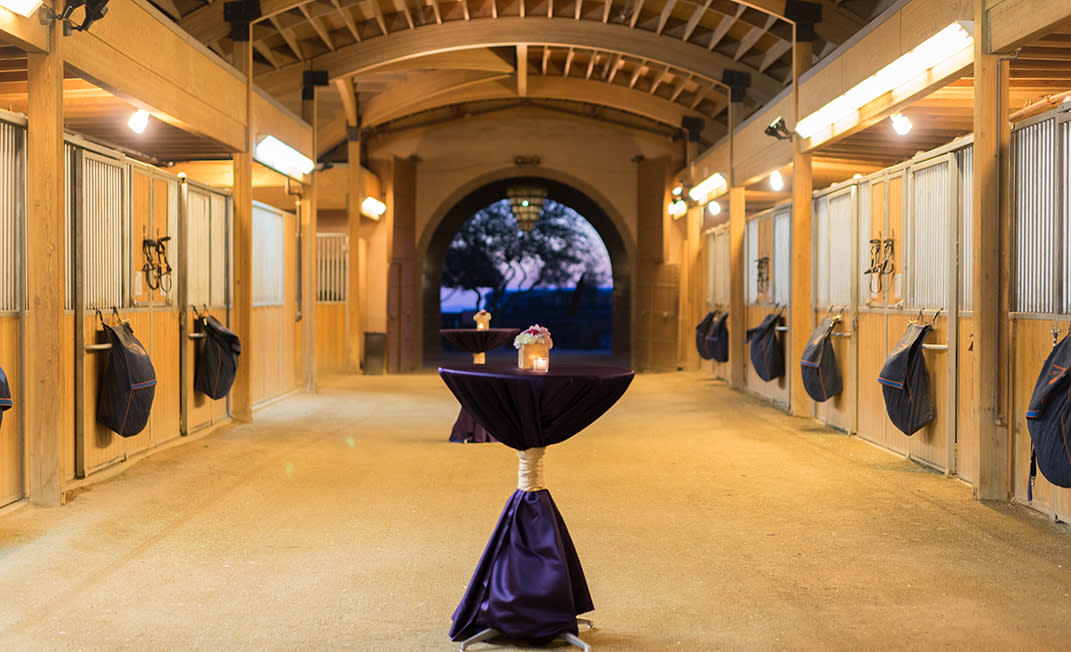 One of Scottsdale's most popular equestrian event venues, Los Cedros USA is beloved for its exotic locale, ancient citadel aesthetic and magnificent Arabian horses. Lush courtyards, dramatic Old World architecture and an opulent "throne room"—it's all part of the experience at this one-of-a-kind space, which can host small gatherings to large, full-scale fetes of up to 1,000 attendees.
---
---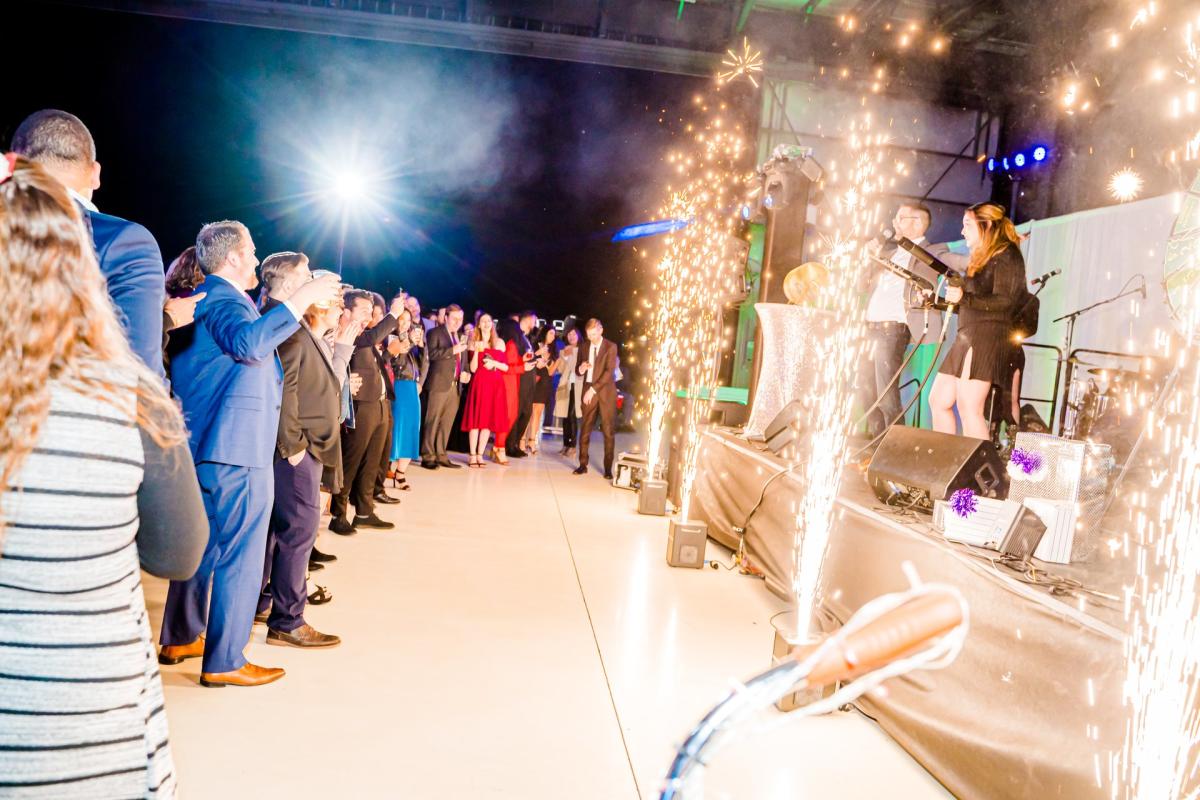 For a blank canvas that delivers on that "wow!" factor, Scottsdale Private Events' airplane hangars provide a totally customizable experience, allowing you to create an event that's 100 percent your own. From intimate dinner receptions to full-blown, dance-all-night concerts, Scottsdale hangars serve-up an ideal space when you're looking to impress and unleash a bit of that branded creativity.
---
---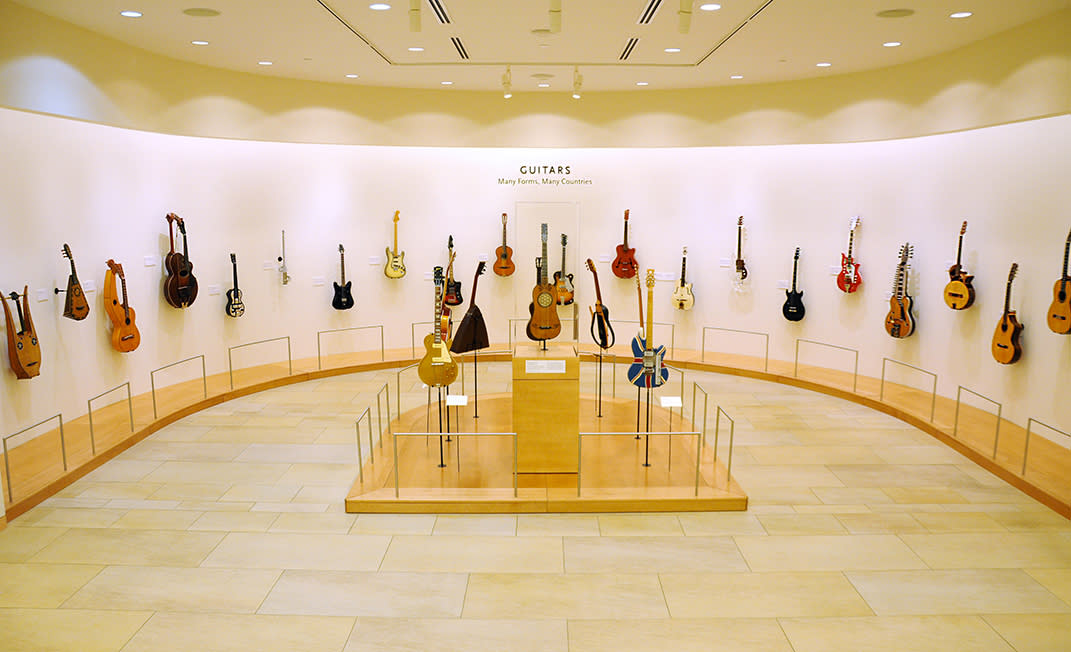 The sleek and modern architecture of the Musical Instrument Museum is versatile enough to accommodate events of practically every size and style. From the intimate Music Theater and its top-of-the-line tech to a blooming desert Main Courtyard and the grand El Río, an expansive space that encompasses much of the museum and its intriguing, melodious exhibits.
---
---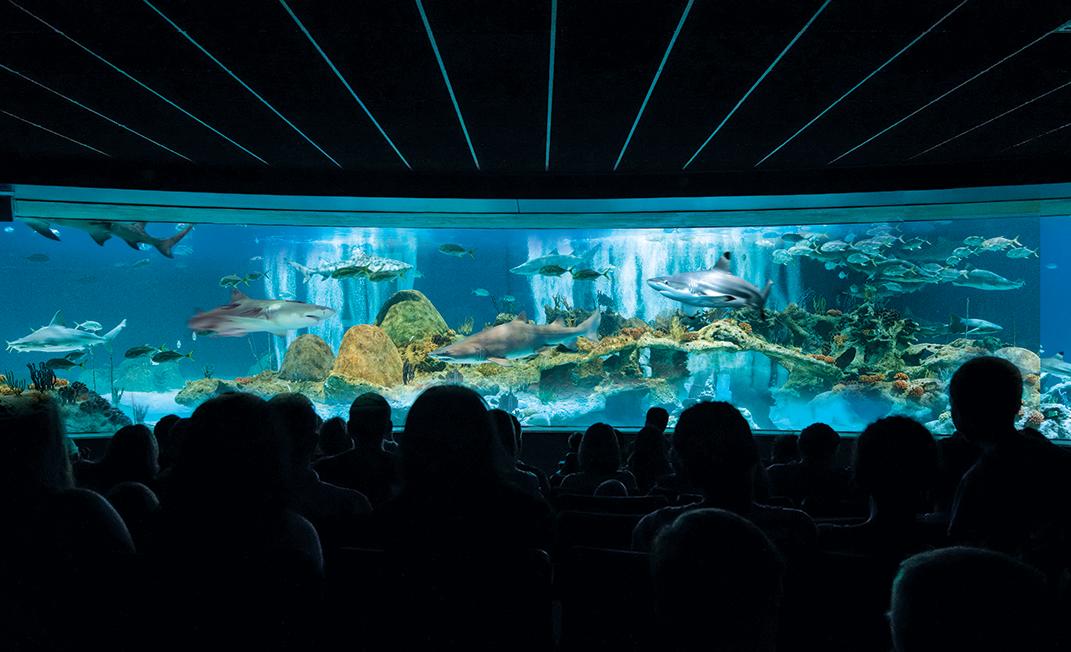 Sharks, turtles, penguins and sea otters—they're all on display at OdySea, the largest aquarium in the Southwest. Plan an immersive reception in the Great Barrier Reef Tunnel or introduce your guests to the world's most fascinating fish species in the Rivers of the World venue. You can even stage a strolling dinner through Penguin Point, where Pip, Polly and their whole penguin family are your hosts.
---
---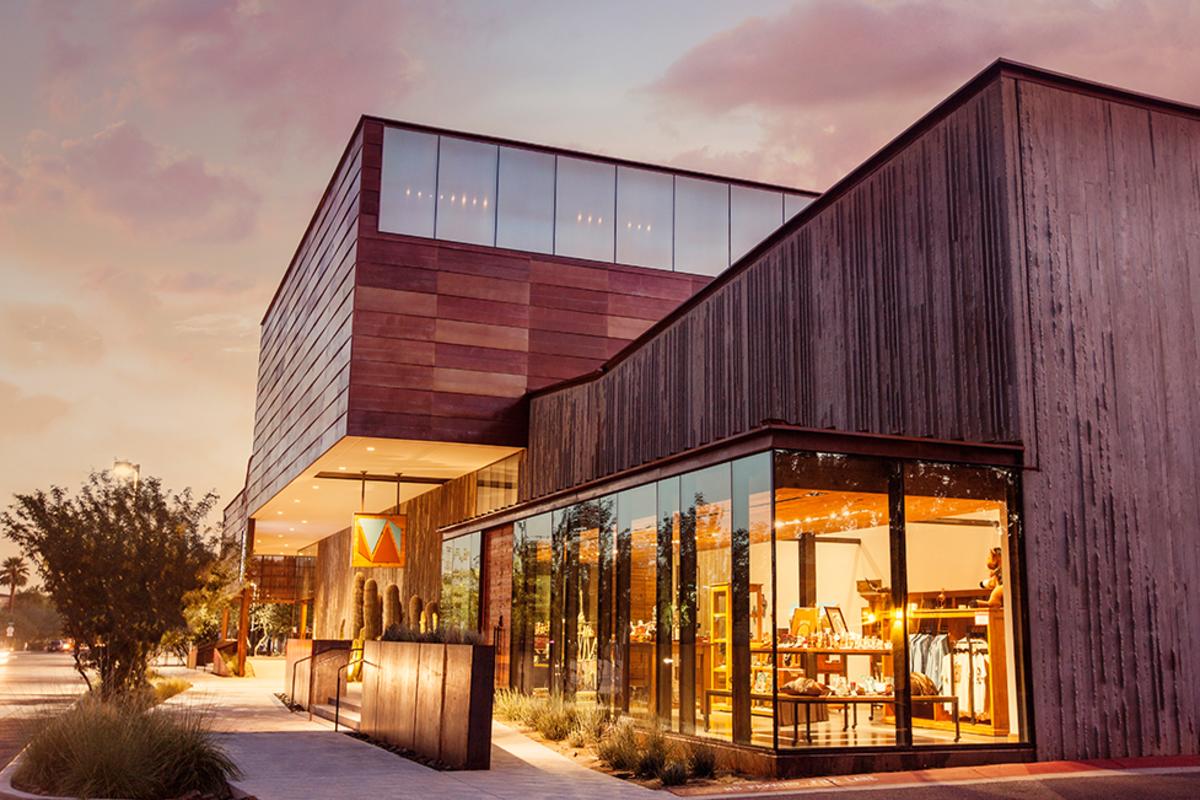 The beauty and indomitable spirit of the American West is on full display at Western Spirit, the only certified Smithsonian Affiliate Museum in Scottsdale. Groups that reserve the museum's facilities are granted access to the galleries during their event, allowing attendees to explore outstanding exhibits of Western art and artifacts. Venues include the indoor Theater as well as a variety of boutique indoor and outdoor spaces that can accommodate groups up to 500.
---
---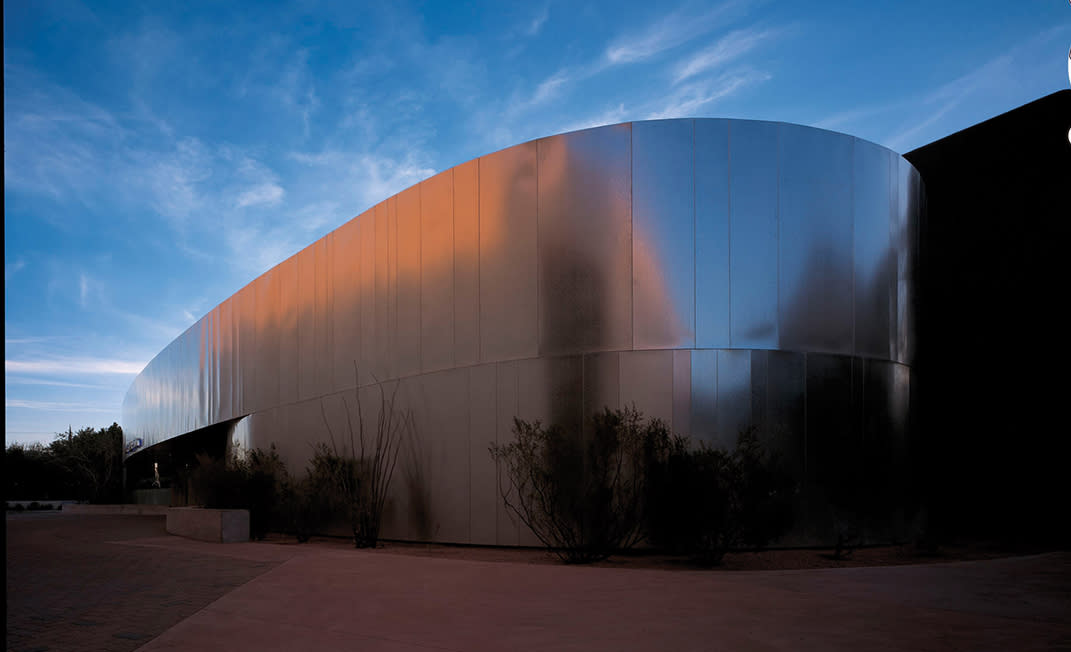 Contemporary, minimalist and incredibly elegant, the Scottsdale Museum of Contemporary Art is distinctive in its design and architecture. This Old Town hotspot, perfect for a swank reception, was designed by award-winning architect Will Bruder and includes a public "skyspace," one of only a handful in the world, by acclaimed artist James Turrell.
---
---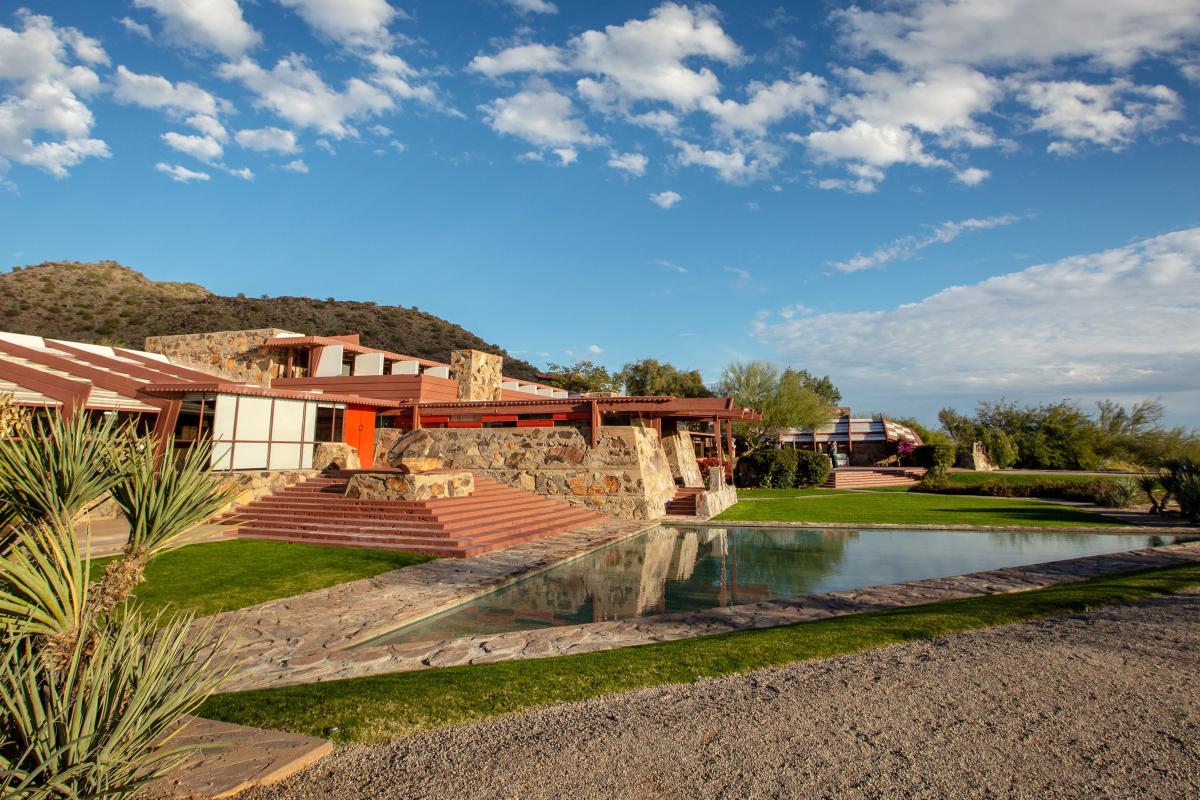 Frank Lloyd Wright's once-beloved winter home is now a UNESCO World Heritage site and National Historic Landmark. Hidden in the foothills of the McDowell Mountains, Taliesin West boasts unmatched views of the Valley of the Sun and provides seven unique venues, including Wright's personal Cabaret Theater and Prow & Sunken Garden/Sunset Terrace, which offers 360 degrees of inspiring vistas.
---
---
Few things are as magical as the Sonoran Desert after dark, and Desert Foothills' secluded north Scottsdale location makes the most of our Technicolor sunsets and starry nighttime skies. Ideal for elegant Western-themed events for up to 1,500 guests, this expansive venue features a 10,000-square-foot barn and three saguaro-studded outdoor venues.