It's no secret that resort pools are a hot topic during the summertime. They're the place to bring the kids, enjoy poolside smoothies and work on that summer tan. But what about enjoying a relaxing pool day all to yourself? Some of the coolest pools can be found at Scottsdale's hottest spas. Ditch the kids, and the day-to-day routine, and escape to one of these Scottsdale spa pools this summer!
---
---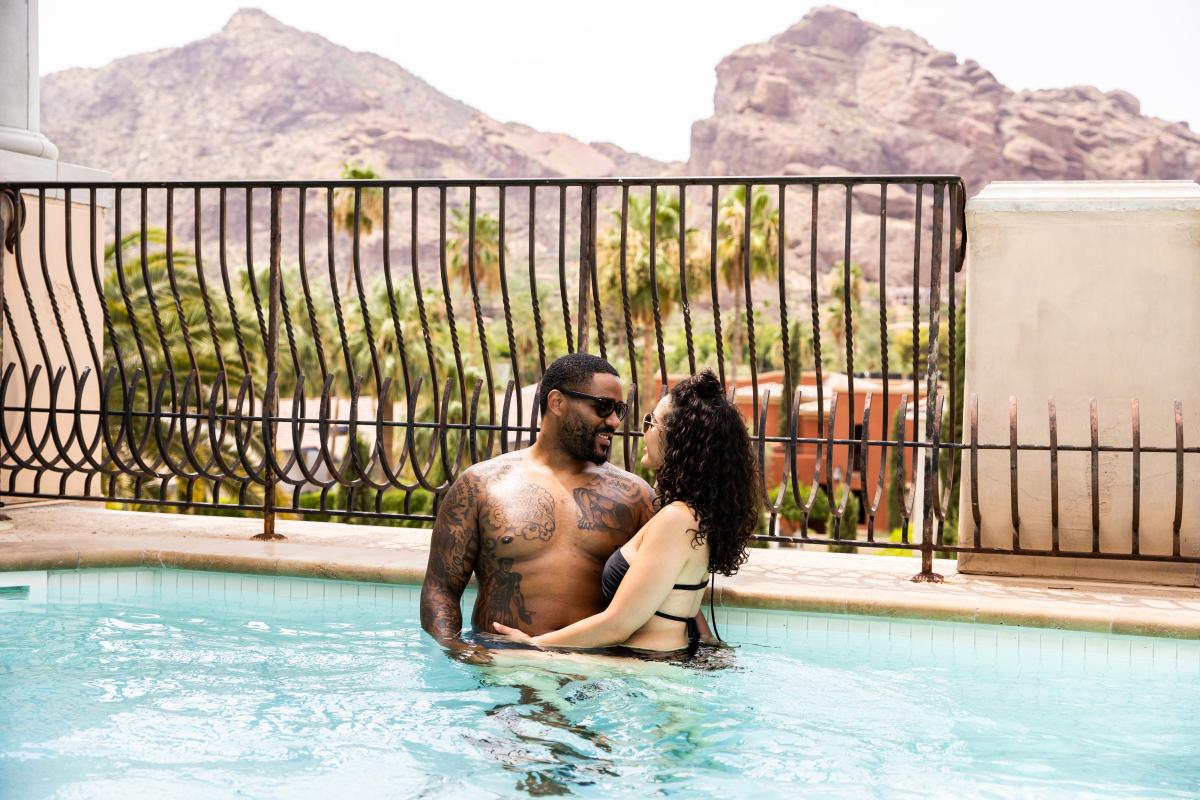 On the second floor of the Andalusion-inspired Joya Spa sits a rooftop pool with stunning views of Camelback Mountain. It's the perfect place to sip a refreshing cocktail and unwind before or after your spa service. The full spa menu is available poolside and includes "Skinny" cocktails, fresh salads and healthy entrées like the Grilled Salmon BLT and Citrus-Grilled Chicken Wrap.
If you can tear yourself away from the poolside views, Joya Spa's interior is equally as tranquil. Let your stress be soothed away with signature treatments such as the Hammam Ritual, Coconut Crush Body Polish and a one-on-one mediation session.
---
---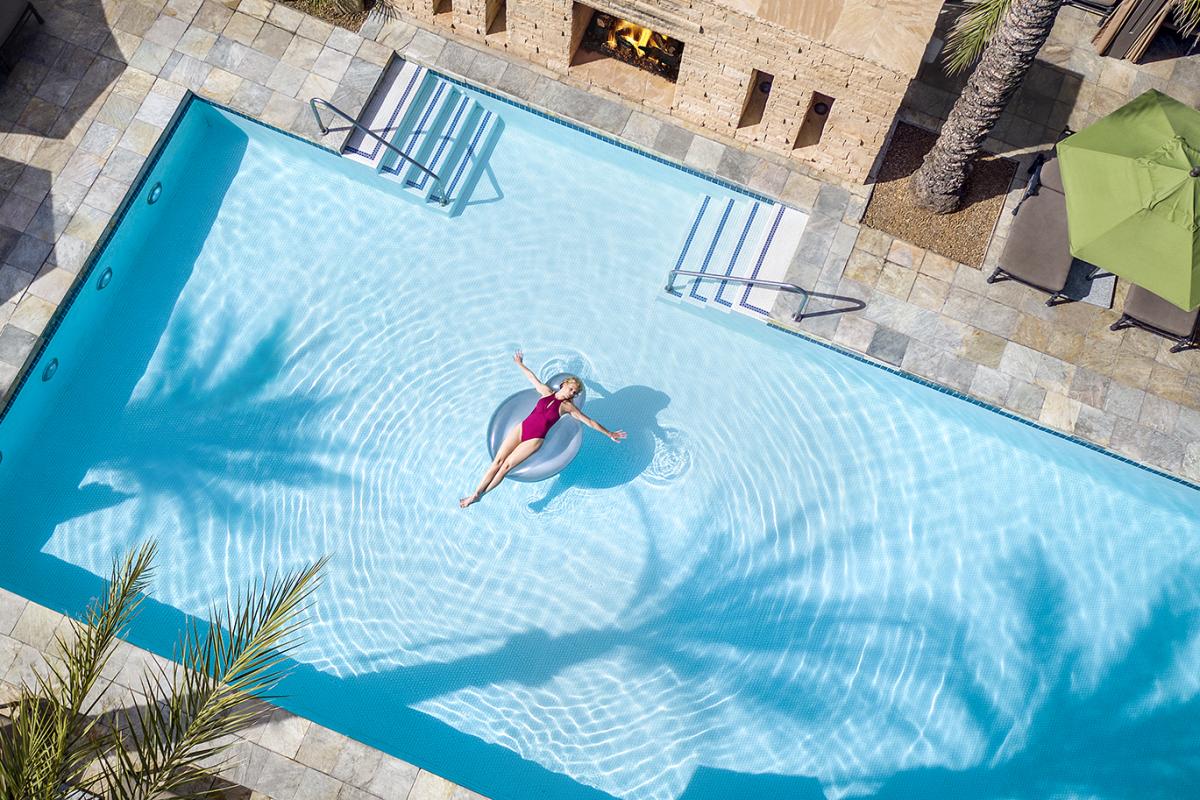 The design of Well & Being Spa is drawn from nature's primary elements – air, water, earth, wood and fire. With these natural elements in mind, you'll be inspired to "find your energy" and let your health transformation begin. Kick-start your health transformation by relaxing the mind, body and soul as you lounge by the beautiful rooftop pool or taking a refreshing dip in the cold plunge pool.
Not only can you enjoy beautiful views, but you also can indulge in spa amenities like the Eucalyptus inhalation room, swiss shower, fitness center and the co-ed grotto waterfall.
---
---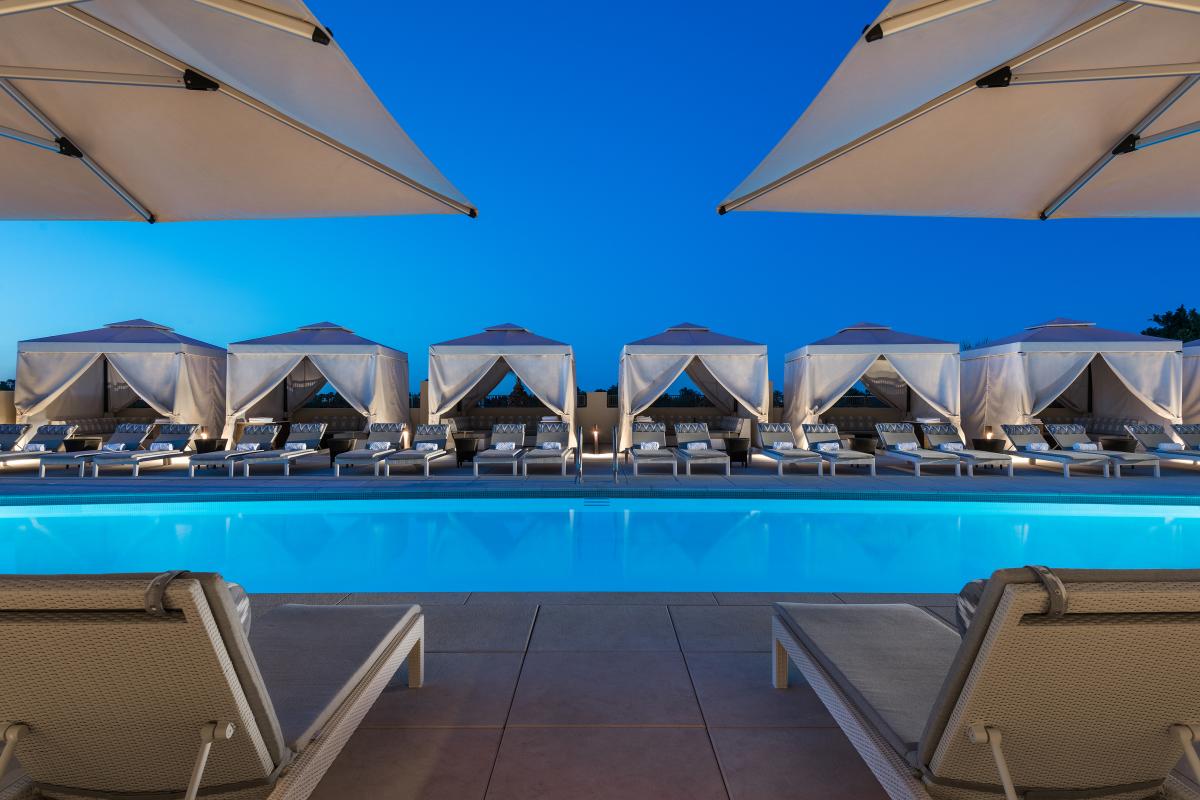 Like the mythical Phoenix, you'll rise brilliantly and emerge anew after a day at The Phoenician Spa. A retreat for body, mind and spirit, the Phoenician Spa at its essence is a collection of exclusive offerings that are transformative in nature – effecting peace, purity and strength well beyond the typical spa experience.
The Phoenician Spa pool sits on the rooftop overlooking the ever-so-beautiful Camelback Mountain. Talk about a view that makes it easy to lounge poolside, relax and let go of the stresses of the outside world.
---
---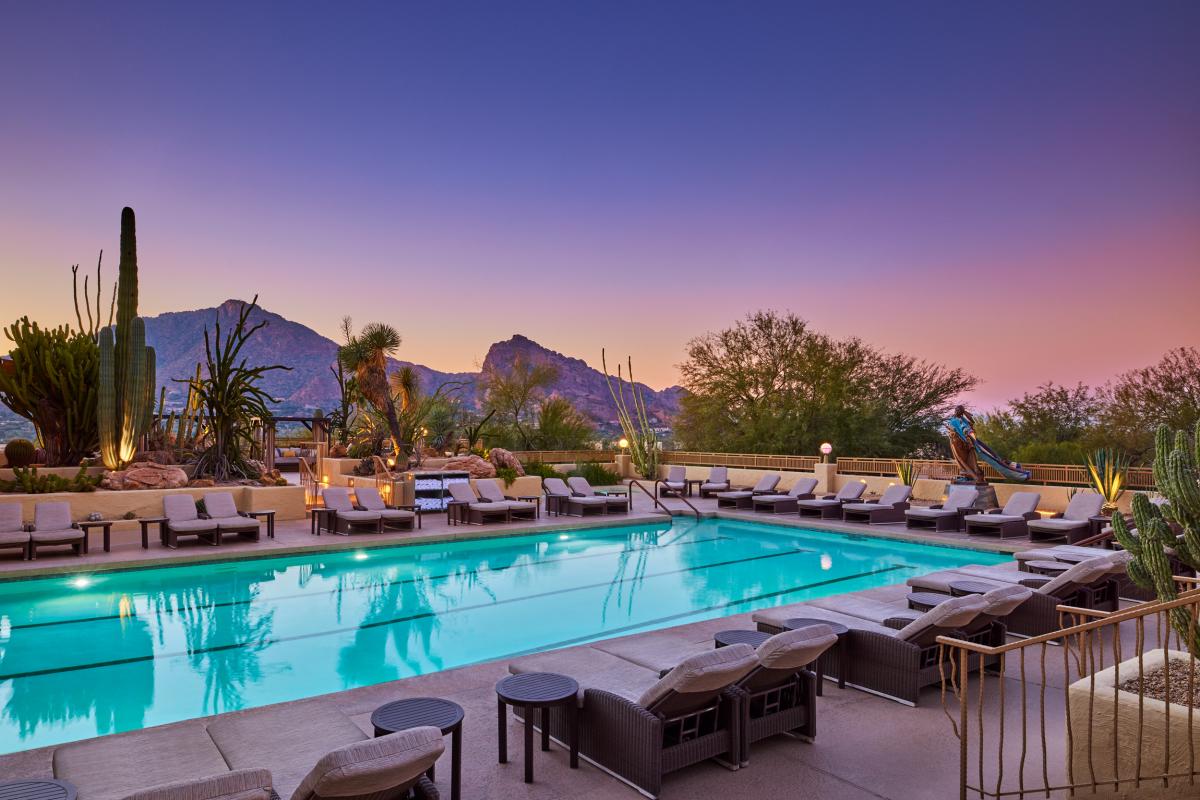 The Sonoran Desert itself is full of plants, herbs and elements that can heal anything from dry skin to sore muscles. The Spa at Camelback Inn is surrounded by this desert bounty and puts its healing powers to good use in body treatments, massages facials and more. 
After your treatment, take in the beauty of the desert from a private cabana at the Spa pool or indulge in healthy and inventive cuisine at Sprouts wellness restaurant and juice bar.
---
---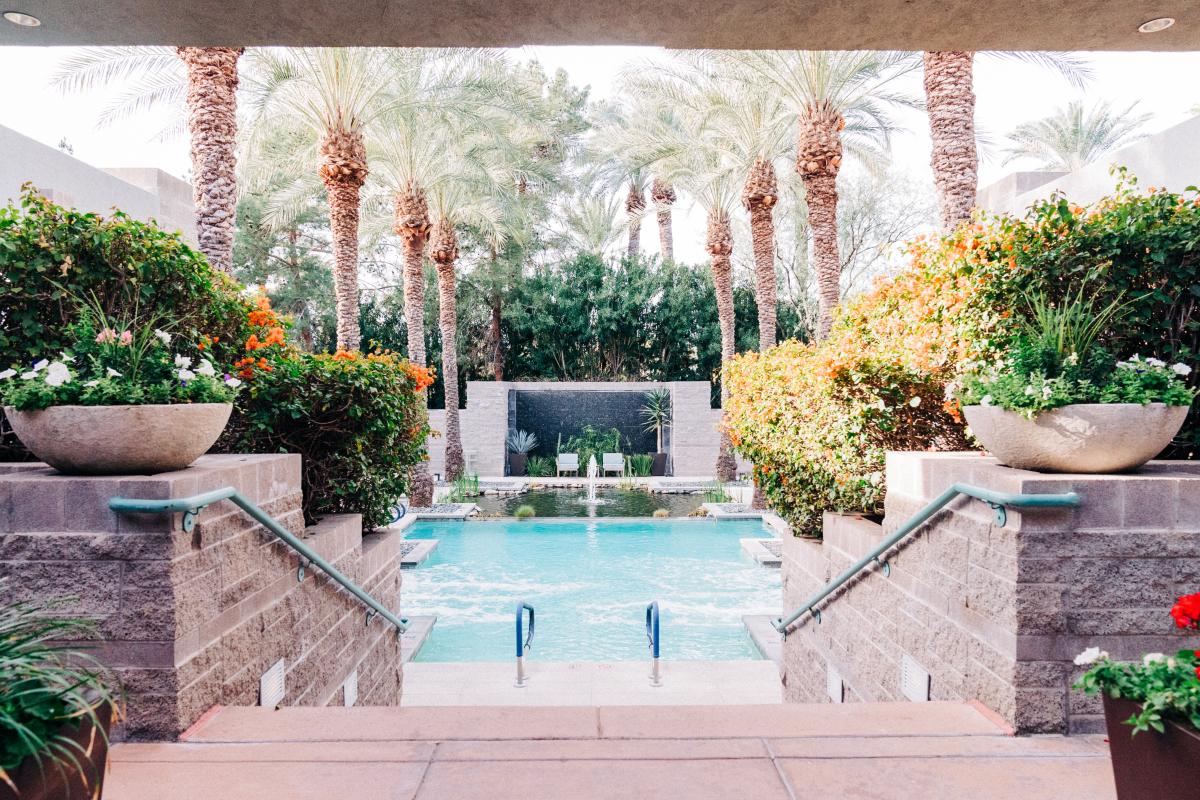 Known for its time-of-day concept (where the spa experience is based on six spa elements deemed essential to the body's changing daily rhythms and requirements), Spa Avania at Hyatt Regency also boasts a French Celtic mineral pool. Surrounded by lagoons and the palm trees, the pool is a quiet respite exclusively for spa guests. Order up refreshing food and cocktails while relaxing pool side before or after your treatment. Don't forget to spend some time in the Himalayan Salt Room (extra charge).  Himalayan Salt is an ideal way to detox as you inhale pure, dry, micronized salt air. Benefits of the Himalayan salt room include clearer skin, enhanced breathing, superior endurance and deeper, more restful sleep and overall wellness.