Its moniker connotes an ideal summer sipper, but the Aperol Spritz's savory herbal notes add enough depth to make it just as appealing in cooler weather. That makes it a perfect year-round cocktail in our sunny desert climate.
The Aperol Spritz is an Italian introduction starring Aperol, a delicious low-alcohol (11 proof) liqueur made with bitter oranges, rhubarb, and herbs. Created by the Barbieri brothers in 1919 in Padua, Italy, the secret recipe for this aperitivo is now owned by Gruppo Campari.

Traditionally, an Italian Aperol Spritz combines a 3-2-1 ratio of white wine or prosecco, Aperol, and a "spritzen" of soda water garnished with an orange slice. In the U.S., it's experienced a surge in popularity in the last decade and can be enjoyed at any restaurant sporting a bottle of Aperol on its bar.  Here are five places to enjoy this iconic Italian sipper in its classic form or in creative variations.
---
---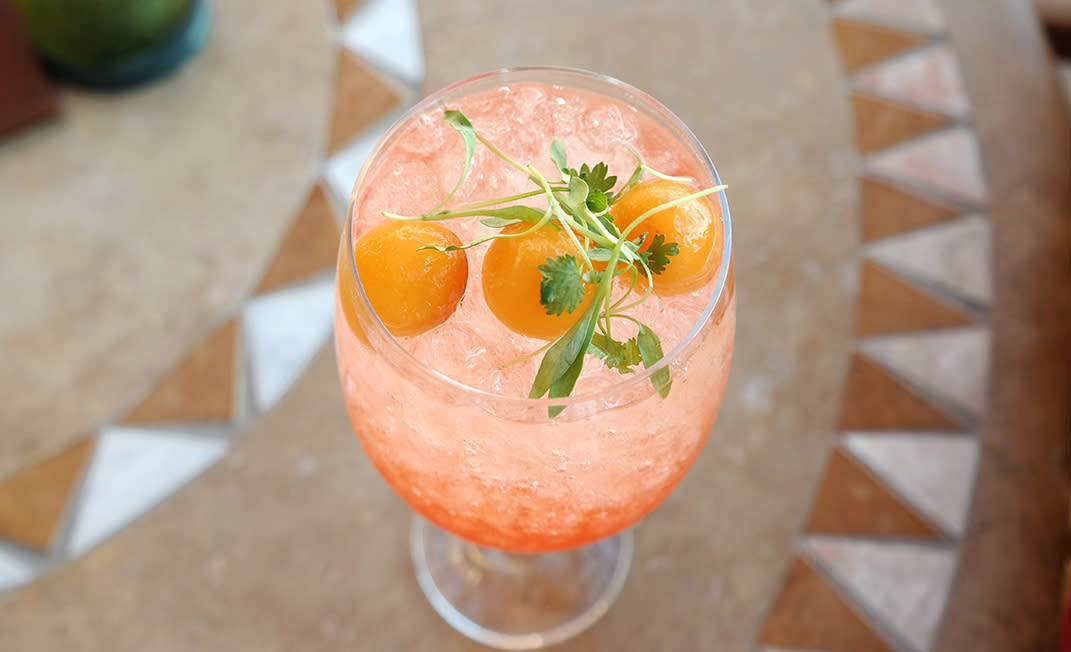 Onyx Lounge is recognized for its signature cocktails and #TheSpritz is a prime example. This one is a sophisticated rendition bolstering Aperol with Yellow Chartreuse, a touch of herb-peach syrup, lime juice, sparkling rosé, and fresh peach spheres. The Pinnacle Peak mountain views from the lounge's terrace are as mesmerizing as its Spritz.
---
---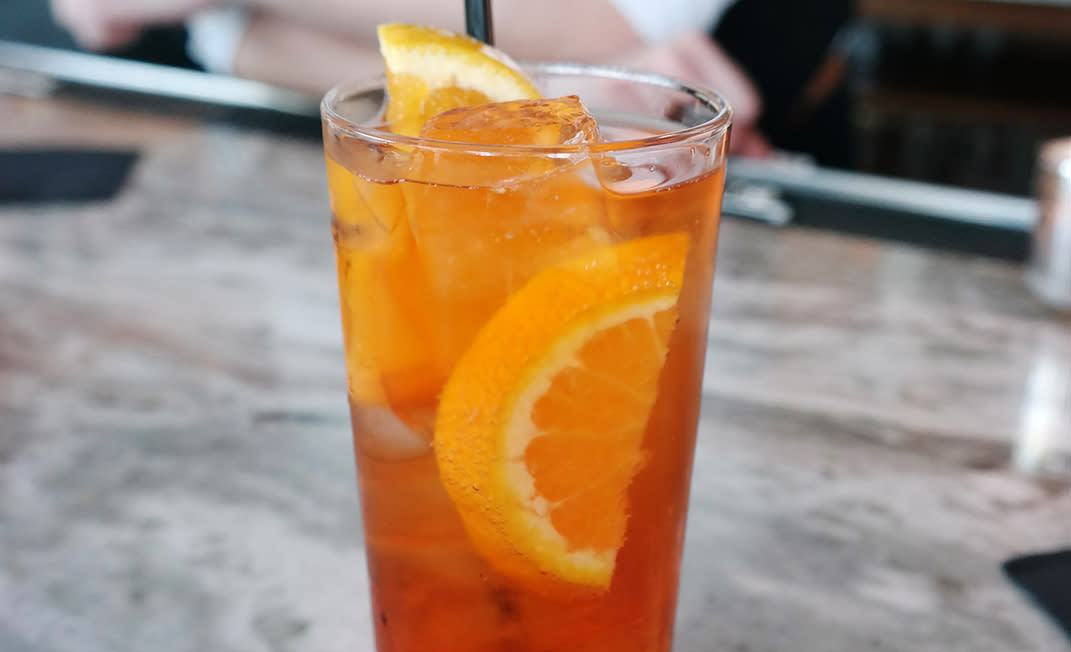 Fat Ox takes its name from Fiera del Bue Grasso (Fair of the Fat Ox), an annual cattle, food and wine festival held in Piedmont, Italy. Sip on a traditional Aperol Spritz at this modern Italian restaurant while perusing a menu anchored by handmade pasta and meats prepared in a wood-burning grill and on rotisseries.
---
---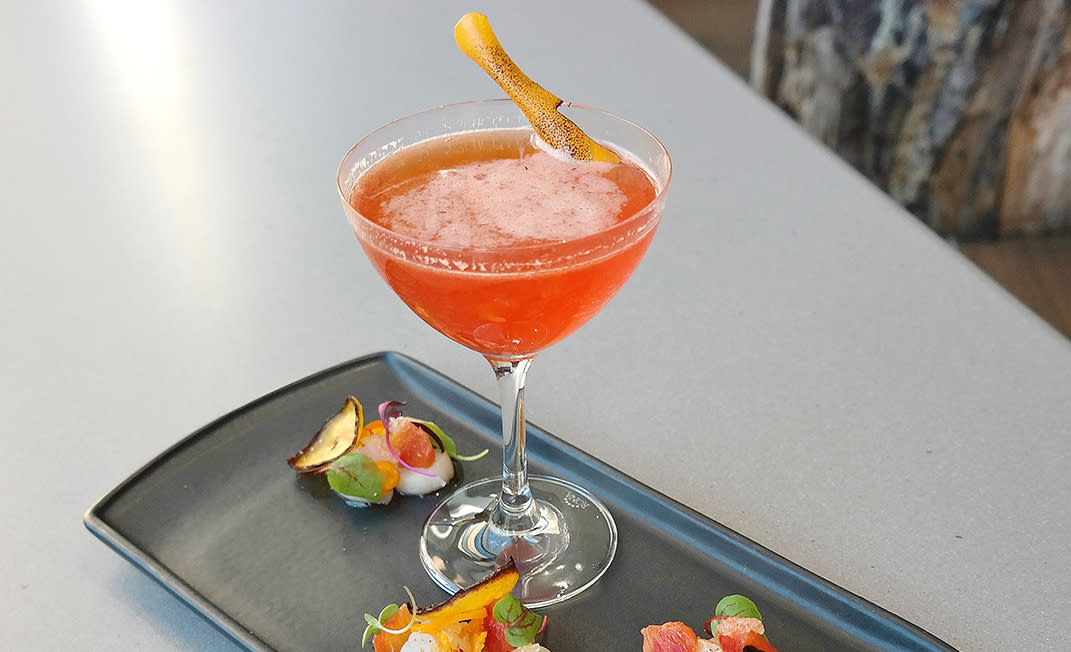 Culinary Director Brian Archibald is proud of his inspired Aperol Spritz and it's obvious why. This is a union of Aperol that has been barrel-aged in-house for four weeks, Cruzan rum, brut Champagne, a dash of Peychaud's bitters and a garnish of toasted cinnamon and burnt orange peel. If there is a crudo special, such as sweet Nantucket Bay scallops with blood orange and finger limes, go for it - it's the perfect pairing.
---
---
The popularity of the Aperol Spritz means you're not limited to an Italian establishment, which brings us to Toro Latin Restaurant & Rum Bar featuring pan-Latin cuisine. The perfect way to enjoy this classic sipper is with a plate of empanadas or seafood ceviche on the patio, which overlooks the TPC Scottsdale's lush 18th hole.
---
---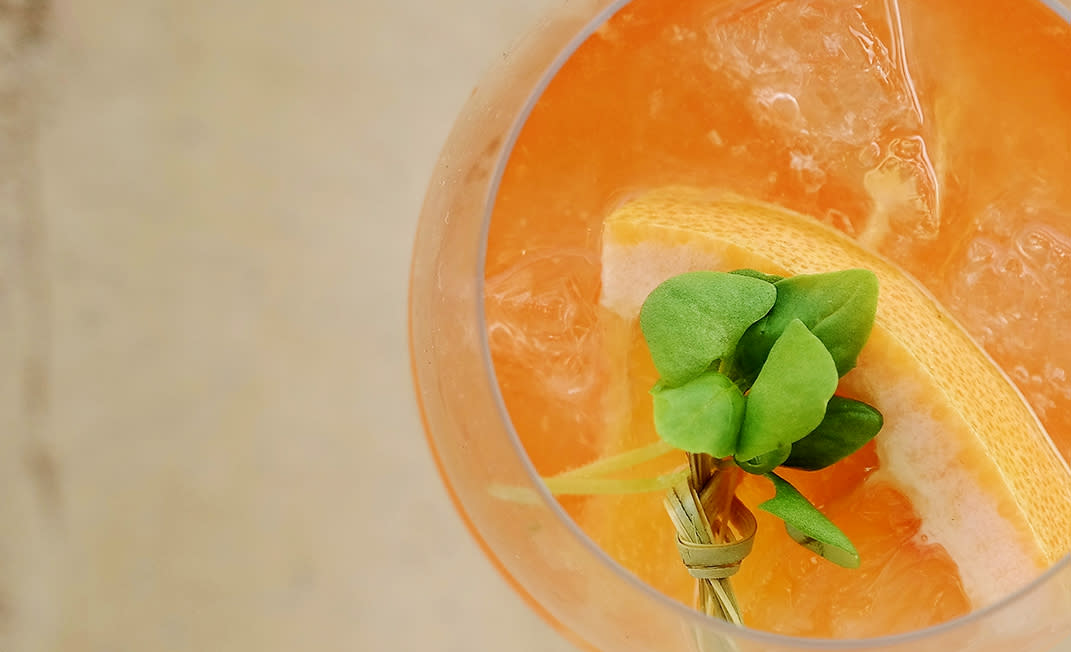 The Patio Spritzer at this steakhouse-with-a-view takes the classic cocktail and embellishes it with pink grapefruit and St. Germaine elderflower liqueur. While the menu is destination-worthy in its own right, have a seat on the expansive terrace and enjoy a colorful Sonoran Desert sunset that matches your cocktail.