Scottsdale's Best Champagne Cocktails
There's something perennially festive about the effervescence of sparkling wine. While a glass of champagne defines New Year's Eve and milestone events, adding your favorite bubbly to a refreshing cocktail is the perfect way to celebrate all year round.
The Bubble Room is a champagne lounge and nightclub tucked away above Wasted Grain in Old Town Scottsdale. With a 17- variety champagne list, it's just as appropriate for ringing in the New Year as it is for ordering a summery cocktail. Try the French 75, a deceptively light and citrusy blend of gin, lemon juice and champagne.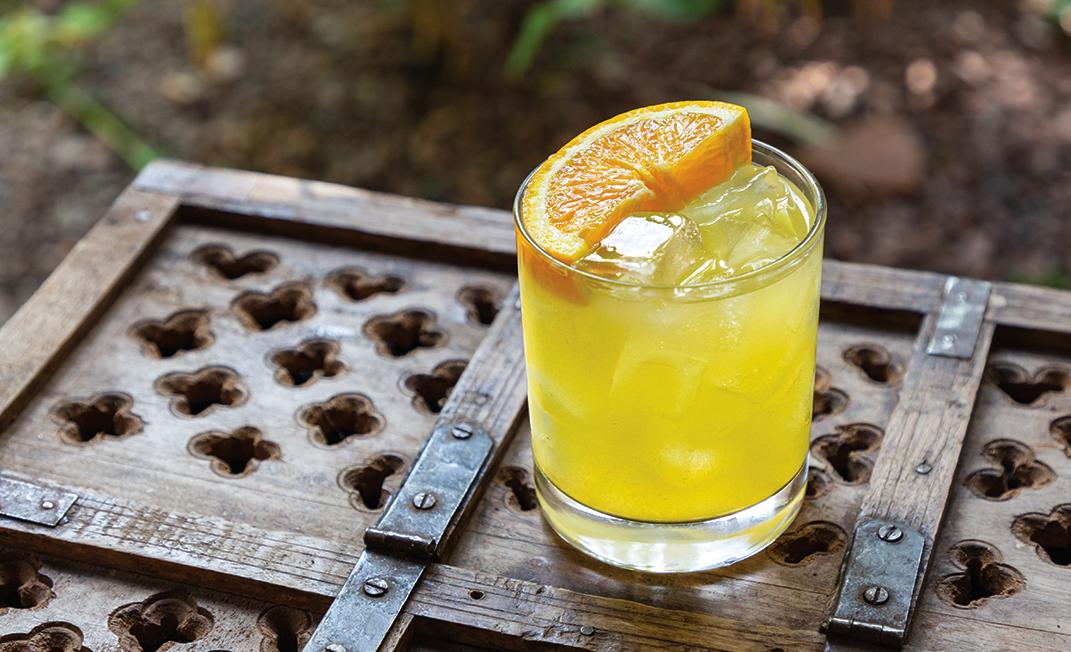 The Orange Tree (shown above), found at the MixUp Bar at Royal Palms, embraces the orange, a well-loved champagne partner. But forget mimosas and screwdrivers. Instead, relax on the fountain-side patio as you sip on this sophisticated medley of orange vodka, Cointreau, orange juice and champagne.
At Second Story Liquor Bar, Misha Jones has created his own delicious variation of the French 75, substituting the traditional gin or cognac with Belle Paire, a lovely pear liqueur from Provence that adds an elegant fruitiness that will have you ordering another (and another).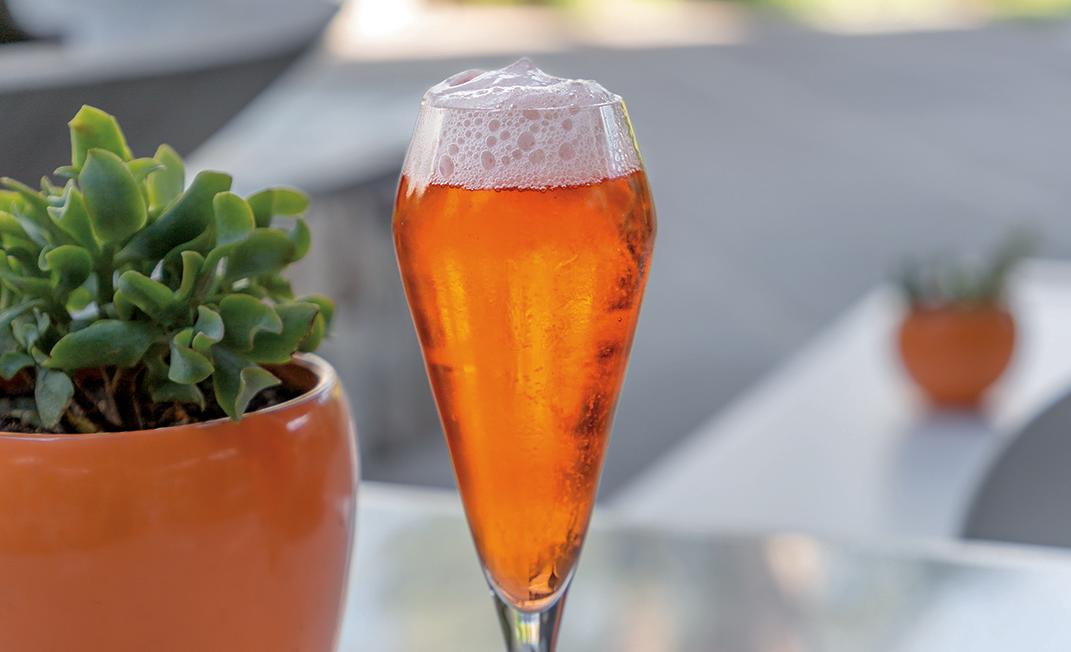 The Fizzy Lifting Drink (shown above) at ZuZu at the Hotel Valley Ho is an inventive take on an Aperol Spritz, "but the bubbles on this one last a lot longer," says beverage director PJ Baron. That's because he crowns his Aperol, club soda and Prosecco libation with an airy Campari-infused blood orange foam.
For a superb 1800s-era champagne cocktail, head to the Fairmont Scottsdale Princess. Even if you haven't booked a room, you'll want to visit to enjoy Beverage Director Matthew Doerr's expertly crafted cocktails, including the classic Champagne cocktail made with Mumm Napa sparkling wine poured over an Angostura bitters- soaked sugar cube.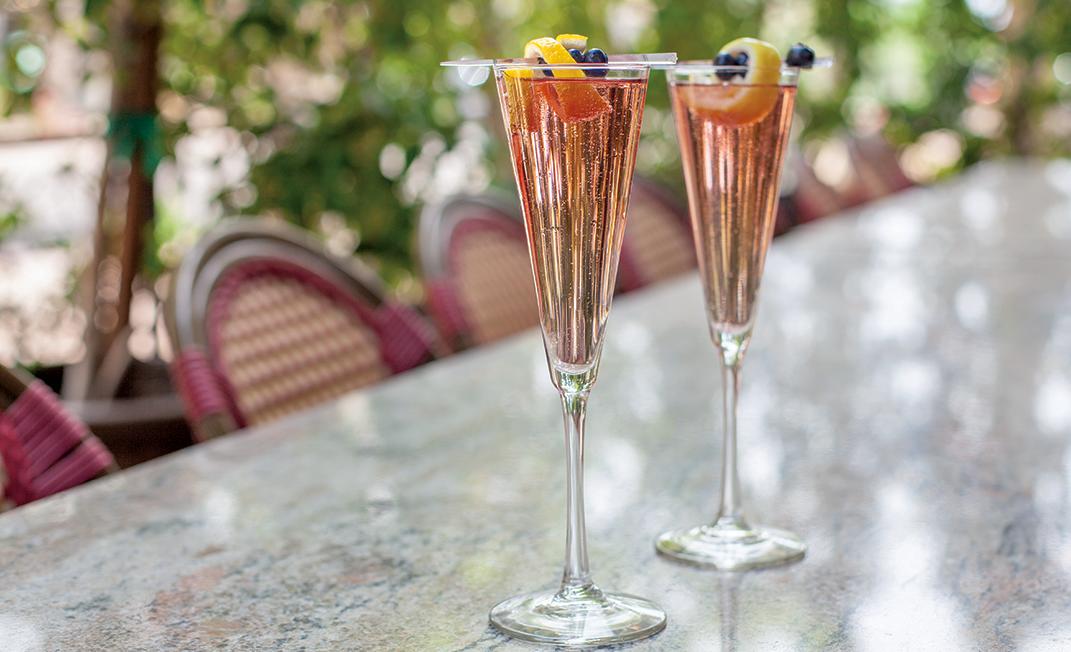 The Kir Royale (shown above) is named for Canon Félix Kir, a war hero of the French Resistance. And what better spot to enjoy this beloved French cocktail than at Zinc Bistro. Take a seat at the zinc-topped bar in this Paris- inspired restaurant for the iconic union of champagne and Chambord, an aromatic black raspberry liqueur.
Whether it's American sparkling, French Champagne, Italian prosecco or Spanish cava in your cocktail, these Scottsdale sparklers are guaranteed to turn any occasion into something special.
Photography by Jenelle Bonifield