Scottsdale's Best Wildflower Hikes & Drives
---
Where to go:
---
If you're wild about wildflowers, spring is the best time to hit the trail in Scottsdale. Blossoms begin springing up in mid-February, and typically peak in March and April (you can check the current status of wildflower blooms here.) But the stage for these delicate desert dwellers is actually set months before. Mild winter temperatures and plentiful rain showers provide the ideal conditions for a showy spring bloom that carpets the desert floor in a rainbow of colors.
Although wildflower season varies in intensity and duration each year, keep your eyes peeled and you're bound to catch sight of blossoms along roadways, hiking trails and desert washes. Here are a few great places to start your wildflower explorations:
Scottsdale's McDowell Sonoran Preserve: The Preserve offers more than 200 miles of hiking trails, perfect for catching spring blossoms. From the Gateway Trailhead, try the barrier-free Bajada Nature Trail or the more challenging Gateway Loop. Other wildflower hotspots in the Preserve include the easy Ringtail and moderate Taliesin Overlook trails (Lost Dog Trailhead), moderately difficult Marcus Landslide Trail (Tom's Thumb Trailhead) and moderate Granite Mountain Loop (Granite Mountain Trailhead).
Saguaro Lake: Enjoy wildflower views along Bush Highway leading to the lake, as well as from the lakeside Butcher Jones Recreation Area just north of the marina. You might also catch a glimpse of the wild horses that inhabit the area.
Desert Botanical Garden: If you're looking for a sure thing on your wildflower hunt, the Garden's Desert Wildflower Loop Trail is the place to be. The trail encompasses nearly two acres of wildflower exhibits planted with year-round displays.
Bartlett Lake: The Palo Verde Trail circumnavigates this popular lake on Scottsdale's northern border. Take a short walk out and back for quick wildflower viewing, or opt for the full 8.6-mile circle, which rewards you with views of a large "two-headed" saguaro and fields of quartz.
U.S. 60 to Globe: This easy drive meanders through lovely expanses of pristine desert in the Superstition Wilderness. Keep your eyes open for lupines, poppies and desert marigolds along the roadside. Globe is approximately 90 minutes from downtown Scottsdale.
Highway 79 from Florence Junction to Florence: This is another scenic desert drive that takes you through miles of unspoiled desert terrain. There are ample places to pull off the road for wildflower photo ops.  Florence is approximately 60 minutes from downtown Scottsdale.
Picacho Peak State Park: Located 75 miles southeast of Scottsdale, 1,500-foot-high Picacho Peak is the site of the westernmost battle of the Civil War. It's also known for its abundance of spring poppies. Try the easy Nature Trail or the moderate Calloway Trail.
---
Sonoran Desert Flower Guide:
---
Now that you know the best spots to see some Arizona wildflowers, take a look at some specific flowers you might come across!
---
Lupine
---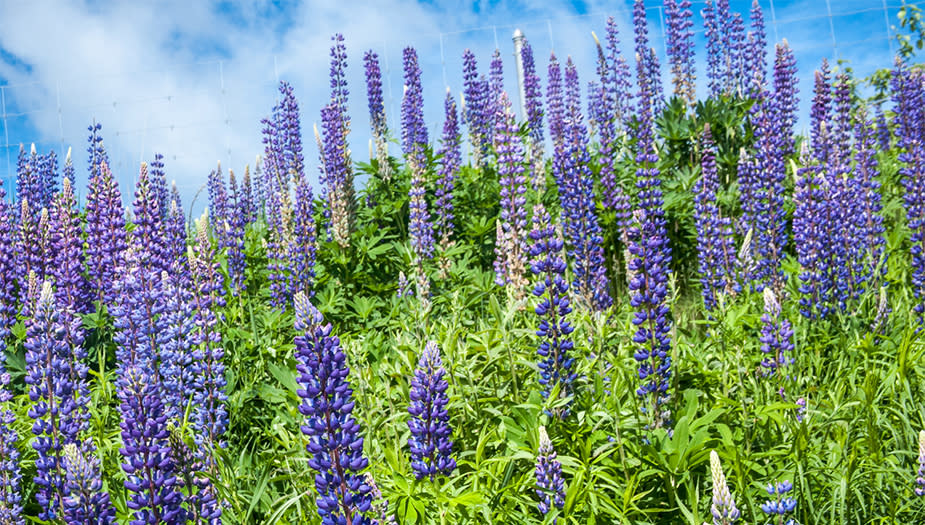 photo credit: Paul VanDerWerf
Purple Majestic lupine can be found throughout Scottsdale's Sonoran Desert. The Tohono O'odham tribe's name for this plant means "sun-hand," referring to the way its hand-shaped leaves move to face the sun throughout the day.
---
Brittlebush
---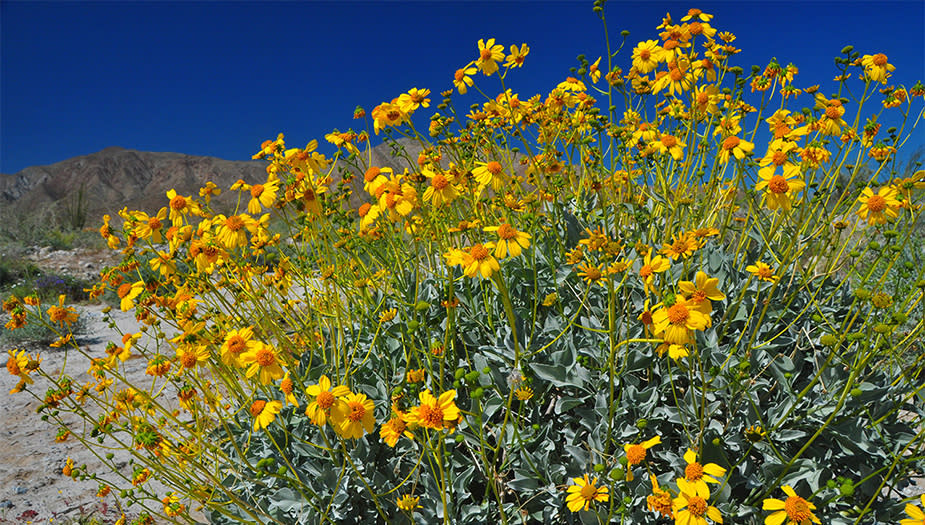 photo credit: Bill Gravey
This desert shrub sports tiny yellow flowers and yields a sap that the Tohono O'odham people used for things like glue, incense and chewing gum. Cowboys back in the days of the Old West used the flower's stem as a fine toothbrush.
---
Blue Yucca
---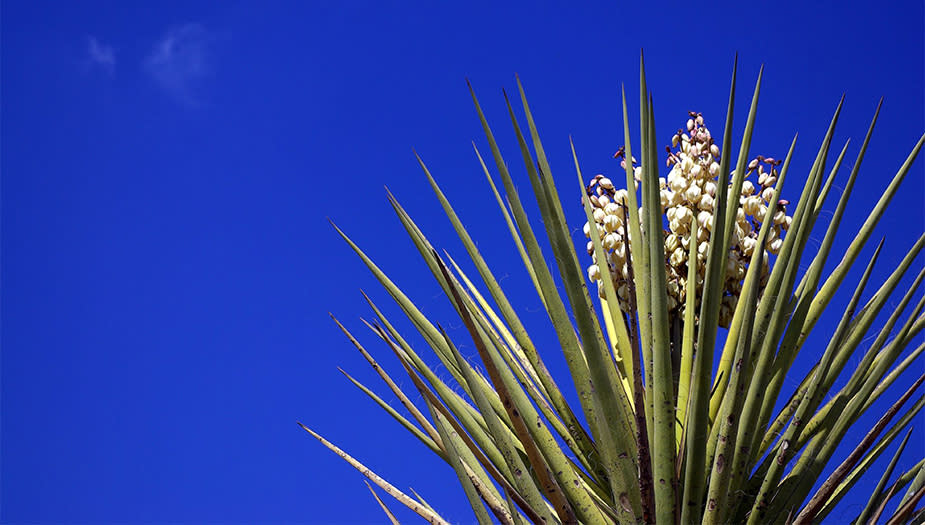 photo credit: sarowen
The Blue Yucca's showy stalks of flowers are as vibrant as the succulent's powdery blue leaves. The Blue Yucca's red roots are frequently used in Tohono O'odham basket weaving.
---
Penstemon
---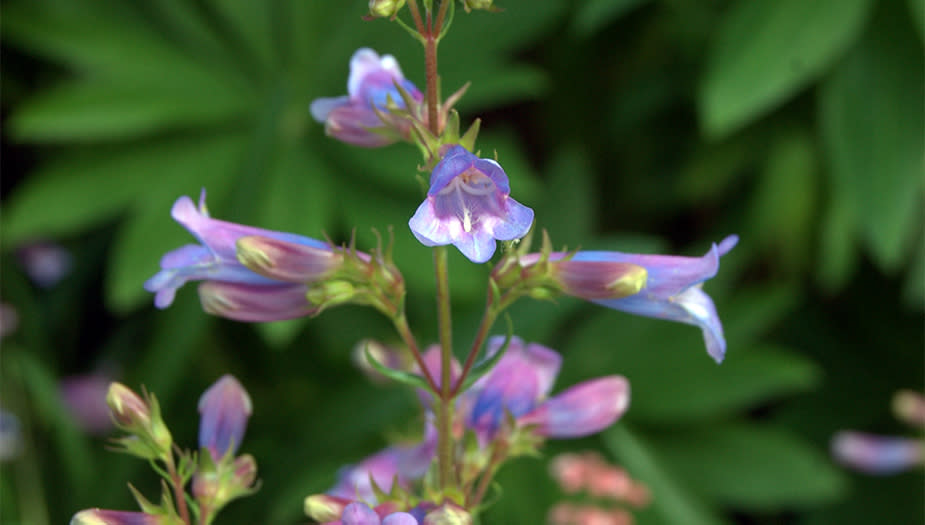 photo credit: Dave Gunn
Besides being beautiful wildflowers, penstemons are a staple for many Scottsdale residents' gardens because they require little water, are easy to maintain and attract colorful hummingbirds.
---
Poppy
---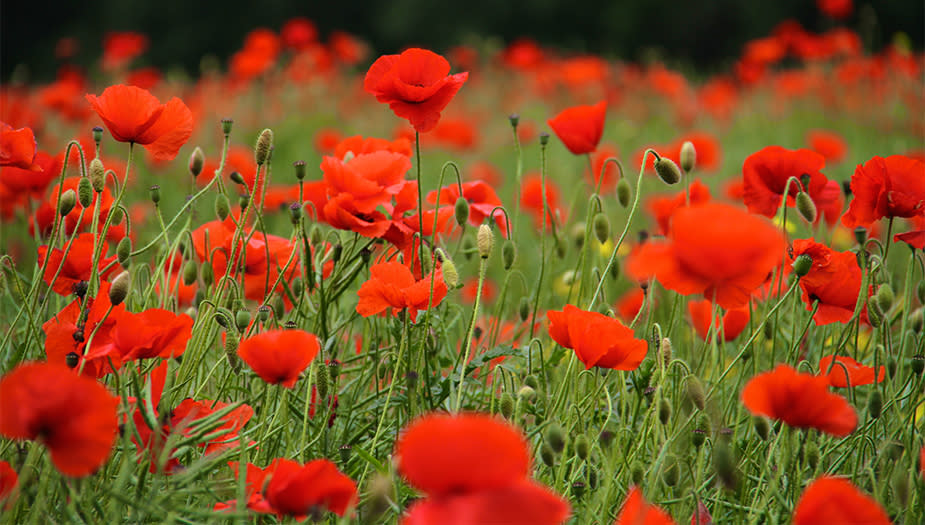 photo credit: Michael Joakes
Poppies can come in all kinds of colors and are well-known for their symbolism. In the United States, Canada and the United Kingdom, poppies are worn to commemorate fallen soldiers.
---
Century Plant
---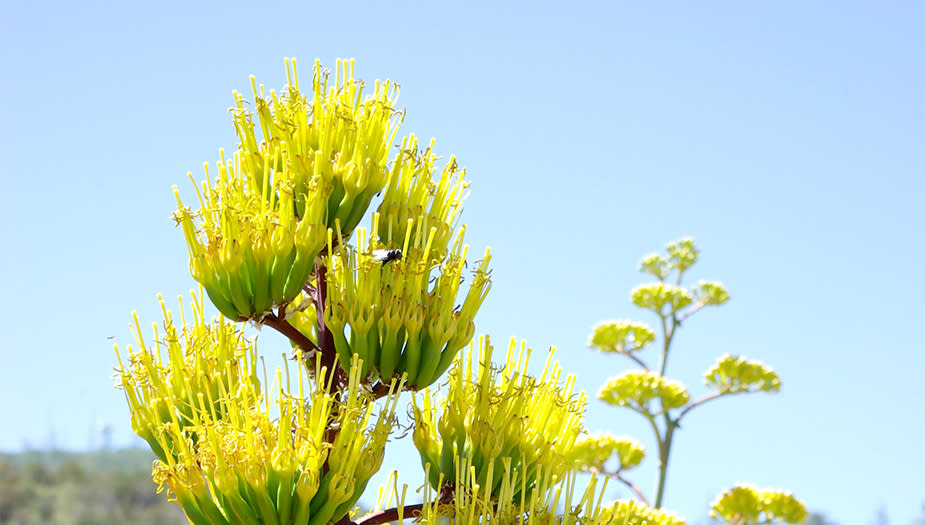 photo credit: AI_HikesAZ
The century plant spends up to 35 years growing a large basal rosette of leaves. Then, a single stalk with golden-yellow blossoms shoots out and grows as much as a foot each day to reach a height of about 15 feet.
---
Saguaro Blossom
---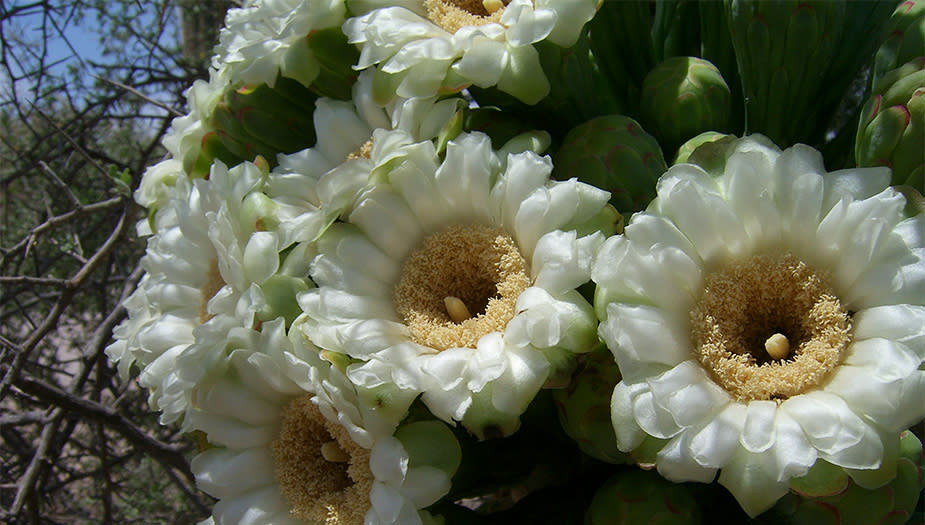 photo credit: Madjag
The saguaro blossom, the state flower of Arizona, is a cream-white flower with a bright yellow center and measures about three inches in diameter.
---
Palo Verde
---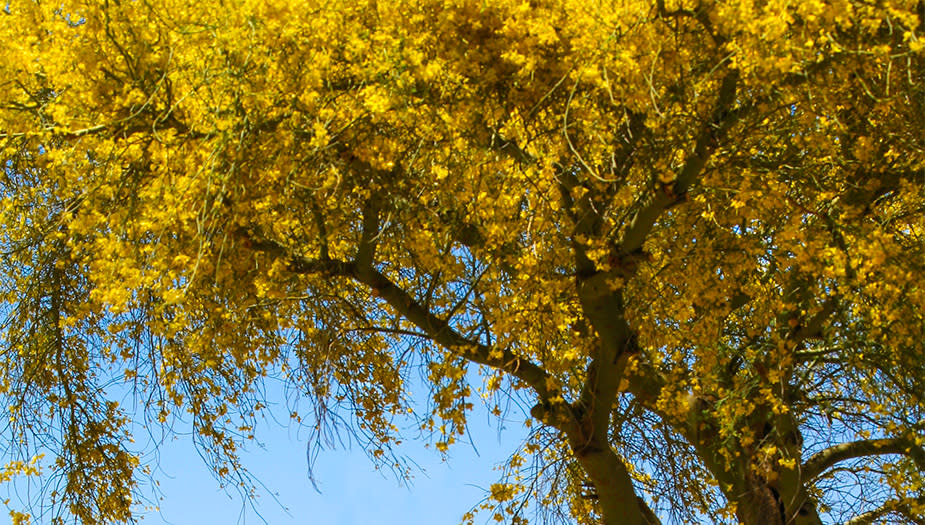 In Spanish, palo verde means "green stick." In the spring, the tree sprouts thousands of tiny, bright gold flowers.
---
Prickly Pear
---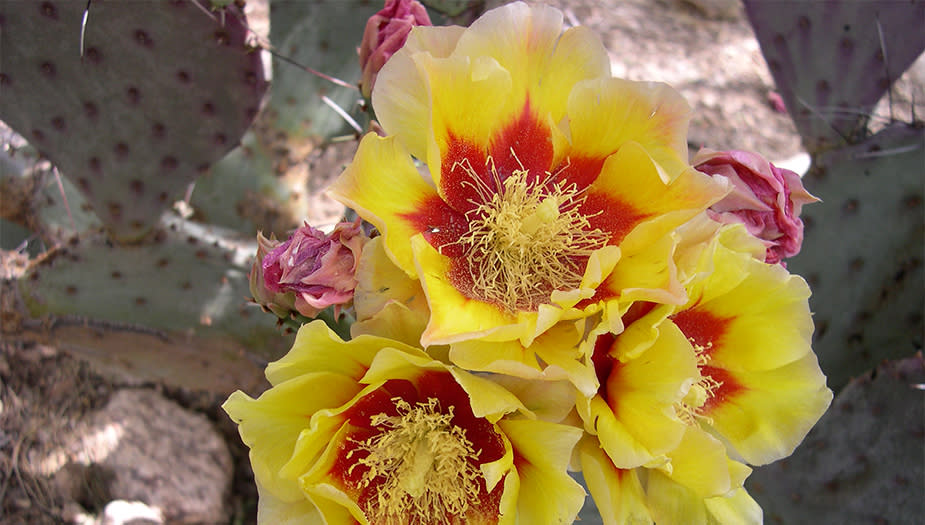 photo credit: midwinter
Prickly pears bloom with brilliant yellow flowers in the spring. The sweet juice from the cacti's fruit is used in drinks, syrup and jelly.