If you're planning a Scottsdale Spring Training getaway, you know there are a lot of options when it comes to games and seating. Should you book lawn seats at Scottsdale Stadium or up the ante with a VIP experience at Salt River Fields? Here's a little piece of advice: no matter what option you pick, you can't go wrong. But because we know that sifting through all of the choices can be tough, we've created this quick guide to Spring Training in Scottsdale.
---
Lawn Seating
---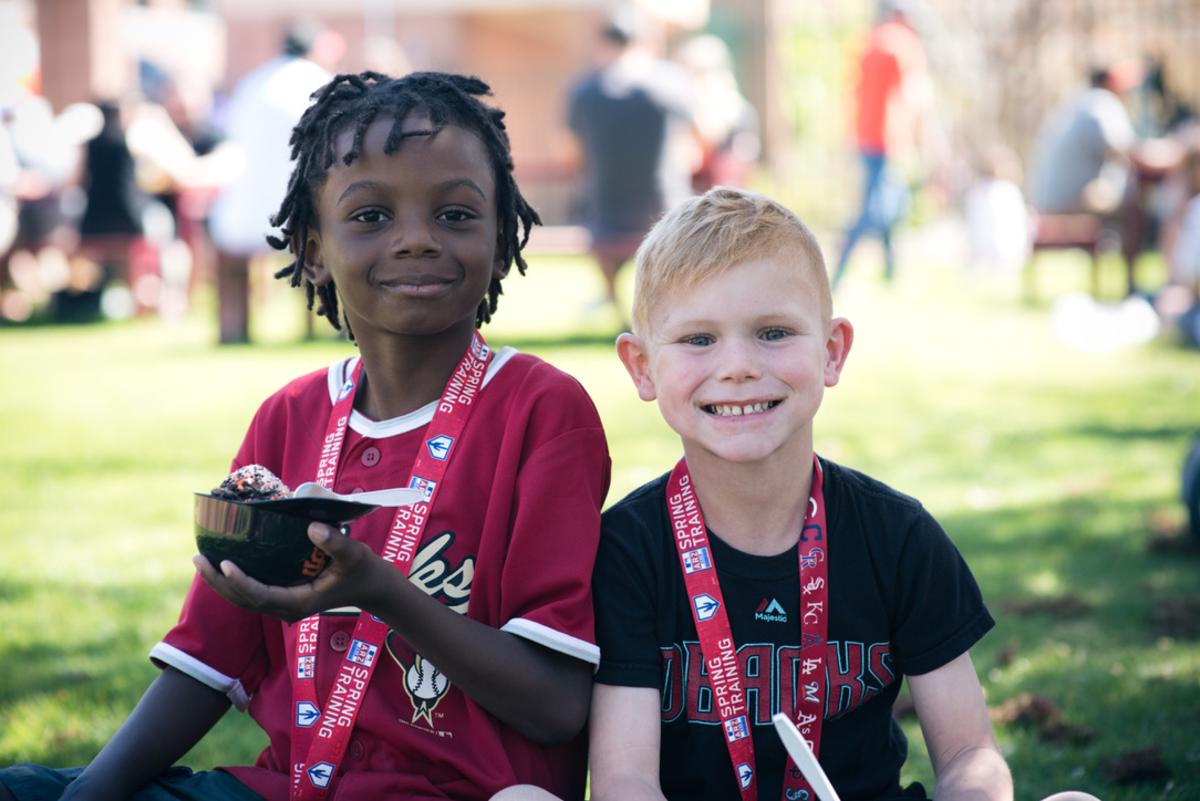 If your ideal ballpark experience includes kicking back, soaking up the sun and indulging in some serious people-watching, lawn seating is for you. At Scottsdale Stadium, the general admission lawn that stretches from the right-to-left field is basically a party at the ballpark. There are food and drink stands nearby so you won't have to wander far to refuel. Bring a blanket or towel and plenty of sunscreen, and plan to arrive early to snag a prime spot - lawn seating is first-come, first-served and fills up fast.
Not to be outdone, Salt River Fields' grassy lawn is just as much fun. The stadium is packed with concession choices, too. There's ice cream for your sweet tooth, a taco bar for some south-of-the-border fare and plenty of beverage stands to quench your thirst. Same model here: bring a blanket and claim your spot on the grass.
---
Bleachers & Stands
---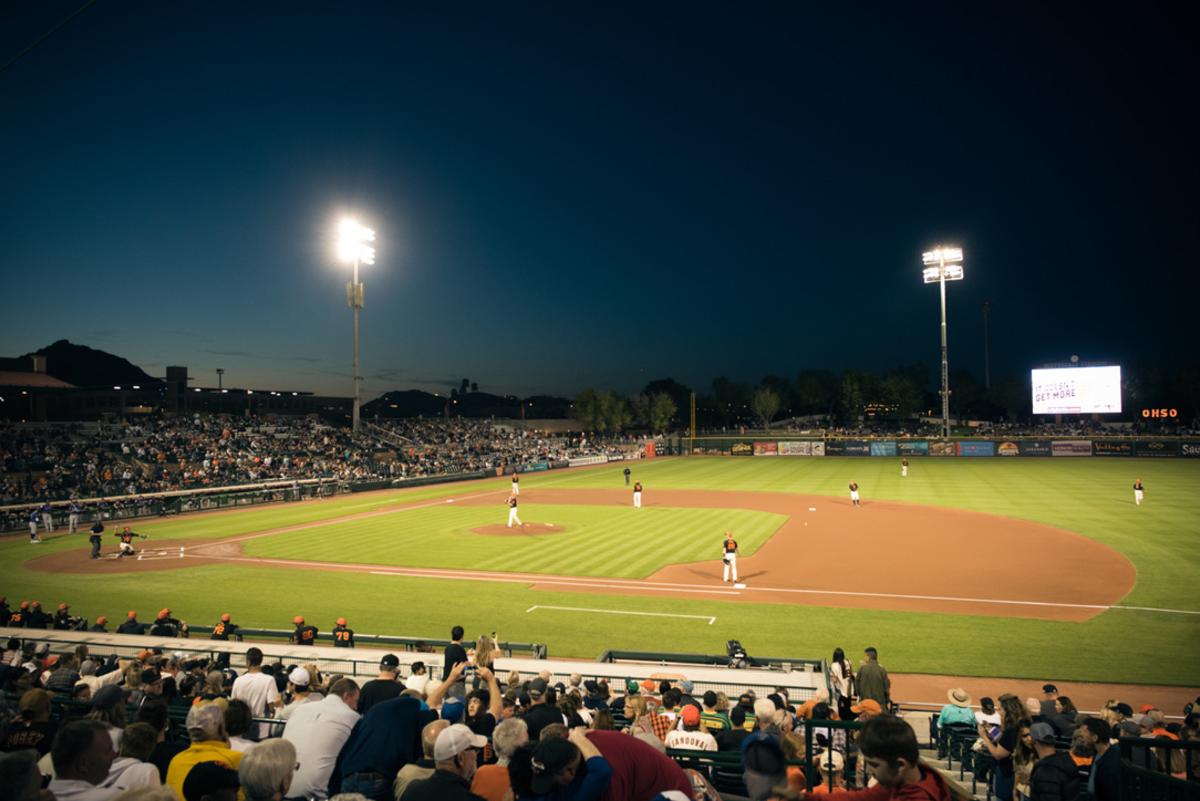 You know your teams, players and stats – for you, Spring Training is the first step toward the World Series. Devoted fans like you will want to consider bleacher, outfield box, line box or grandstand tickets for Scottsdale Stadium. In these seats, the focus is completely on the game. You're close enough to check out the lawn party action between innings, but you won't have to battle for turf. Plus, you're within easy reach of concession stands offering up traditional game-day favorites as well as gourmet fare you might not expect.
Prime location at Salt River Fields is in the 100 block, where seats surround team dugouts and bullpens as well as home plate. These seats fill up fast and are oftentimes reserved for season ticket holders, but rest assured that any of the stadium seats at Salt River Fields afford a quality view of the diamond and beyond.
---
VIP Lounges
---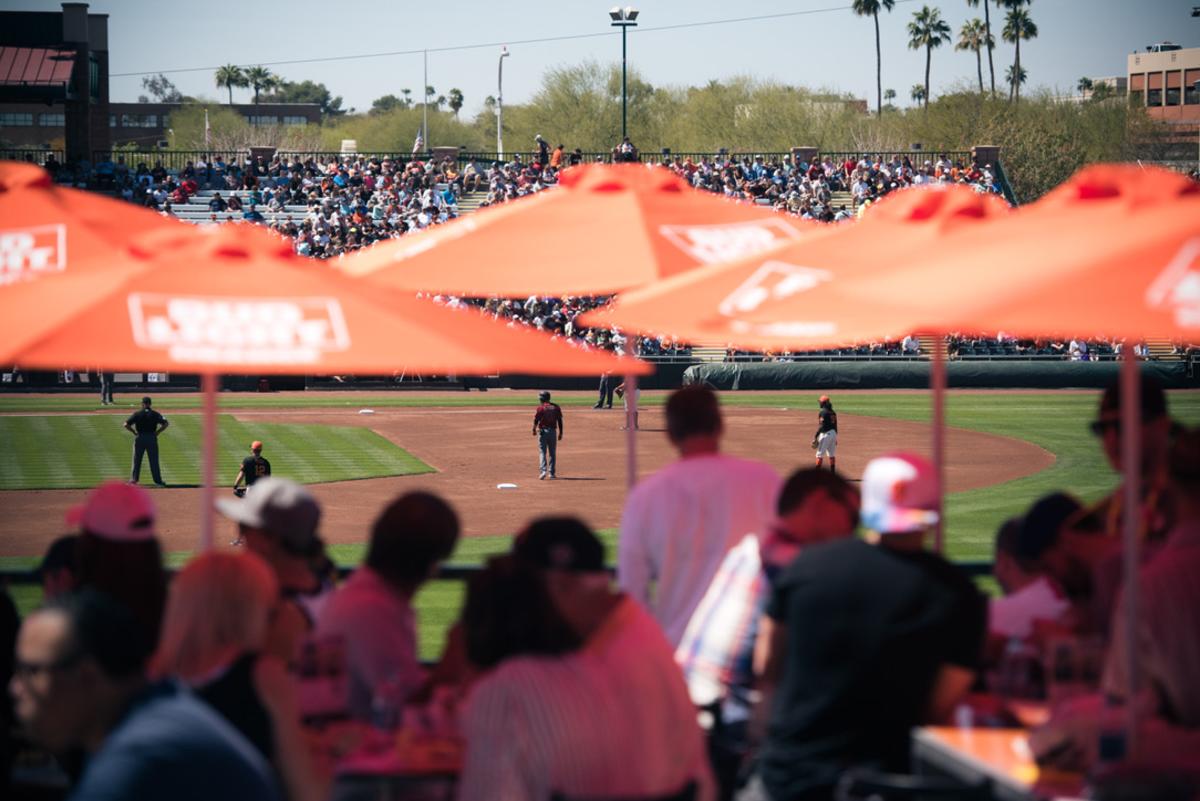 The Charro Lodge at Scottsdale Stadium is the ultimate VIP experience, offering patio-style seating, all-inclusive food and drink, and a commemorative game program included with the price of admission. The newly renovated party decks include three levels with spectacular panoramic views of the game and surrounding mountain ranges, including famed Camelback Mountain.
Salt River Fields has three seating options for VIPs and groups. For large groups, the Pepsi Patio affords 360-degree views of the field as well as comfortable seating and catering options for up to 600 guests. For groups of 30 or so, opt for the shaded American Airlines Deck or Miller Lite Loft located above the first and third baselines. Finally, for a top-tier experience at Salt River Fields, reserve one of their Luxury Suites. We're talking indoor-outdoor space, air conditioning, private server, and food and drink for up to 15 people.