There are myriad reasons to take an Arizona road trip: National Parks, historic sites, cultural gems. But, one of my all-time favorite reasons to hit the road is for food. I love searching for memorable dining havens and tasty samples to take home. Recently I drove east from the Valley of the Sun, below the rugged Superstition Mountains and through the copper ranges of Superior and Globe on the Old West Highway. This loping two-hour jaunt brought me to the agricultural town of Safford, where the Salsa Trail was born in 2005. Don't mistake this for a hiking trail. It's a self-guided driving route dedicated to authentic Mexican food and the lure of specialty salsa.
I grew up enjoying Mexican food in California. Since then, I've spent a great deal of time seeking out Mexican food's many styles and variations throughout New Mexico, Arizona, and the coastal cities of Mexico.  Over the years, I've sought out both spicy and mild dishes using chiles of all types and have driven long distances for a great mole sauce or light-my-fire salsa. So, when I learned of the 12 Salsa Trail restaurants grouped within Graham, Greenlee, and Cochise counties, I hit the road, hungry to learn.
---
---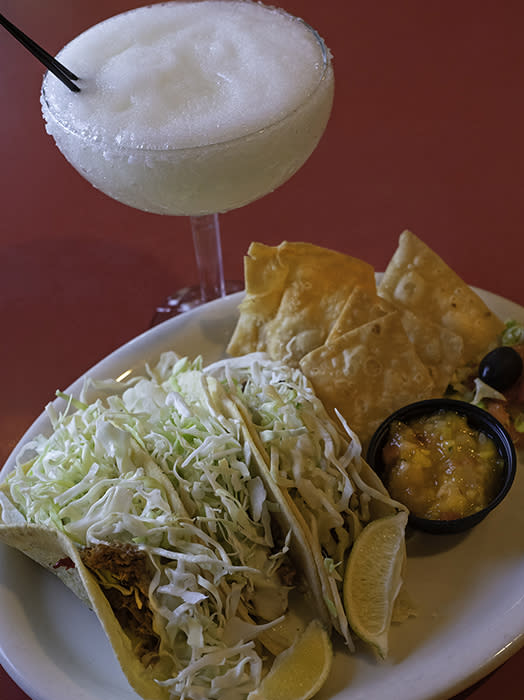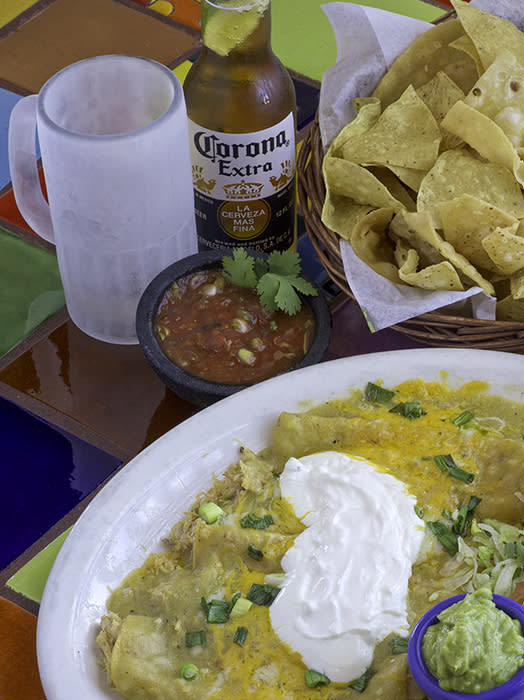 My salsa quest began in Safford at the venerable Casa Mañana, family-owned since 1951. They still use their original Mexican recipes, written in Spanish, which are locked in a safe according to Adam Hoopes, who shared Salsa Fest stories while I happily devoured the day's special - Kalua Pork Tacos. The Smoky pulled pork, served in a [flour or corn] tortilla with the chef's secret coconut sauce, cabbage, and sweet Mango Salsa, made for a light, yet filling, lunch.
---
---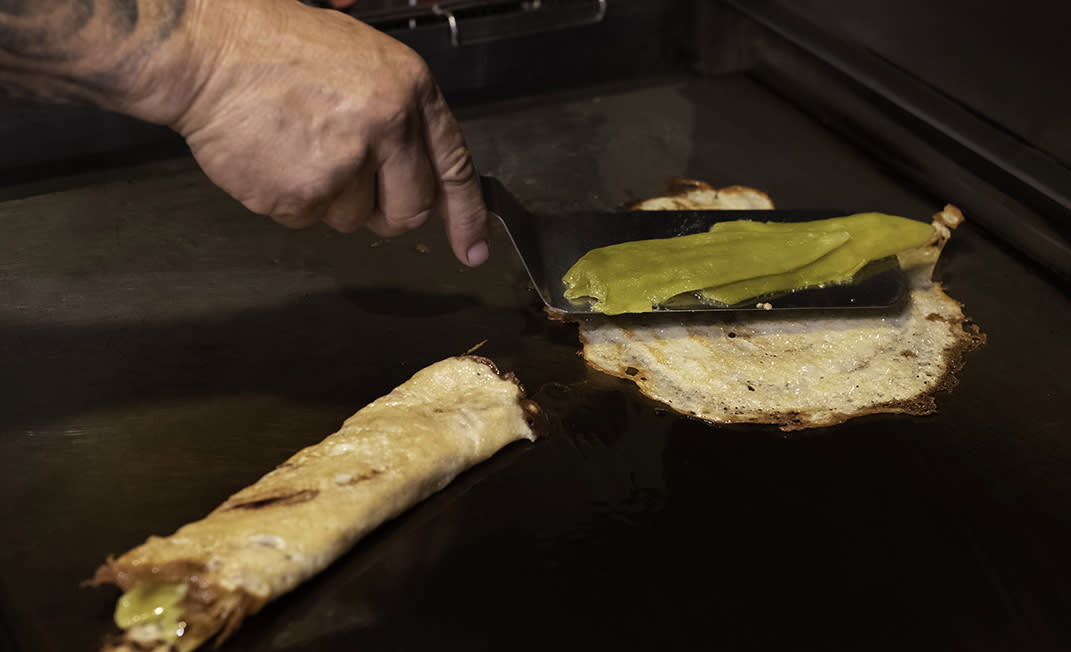 After roaming a scenic backroad with views of the Gila River, I was some 35 miles east of Safford and not far from New Mexico. In the quiet village of York, my hunger met its match at GiMee's, where Stacey and Justin Scott run one of the best restaurants for miles around. Their menu is way too big to list, but I opted for the Chile Rellenos: two mild green chiles that are grilled then dipped in crepe batter and cooked until the edges are crispy. A lighter-than-usual take on chile rellenos, the dish's egg coating combined with GiMee's Afterburner (!) Salsa made this an unforgettable delight.
---
---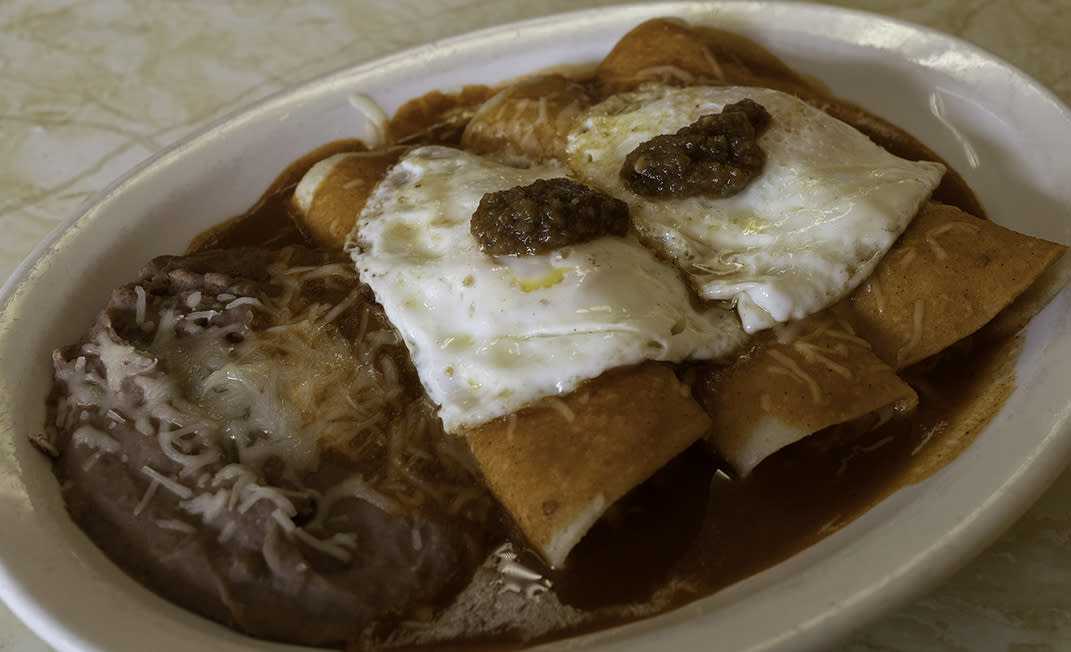 The next morning, I walked Safford's classic downtown to El Coronado, a vintage restaurant that is unpretentious and clearly a local's favorite. My choice to start the day was Enchiladas con Queso with Huevos: thick corn tortillas with slabs of creamy Mexican white cheese inside and two fried eggs on top. Their freshly made green salsa was intense, yet calm, and made the perfect pairing.
---
---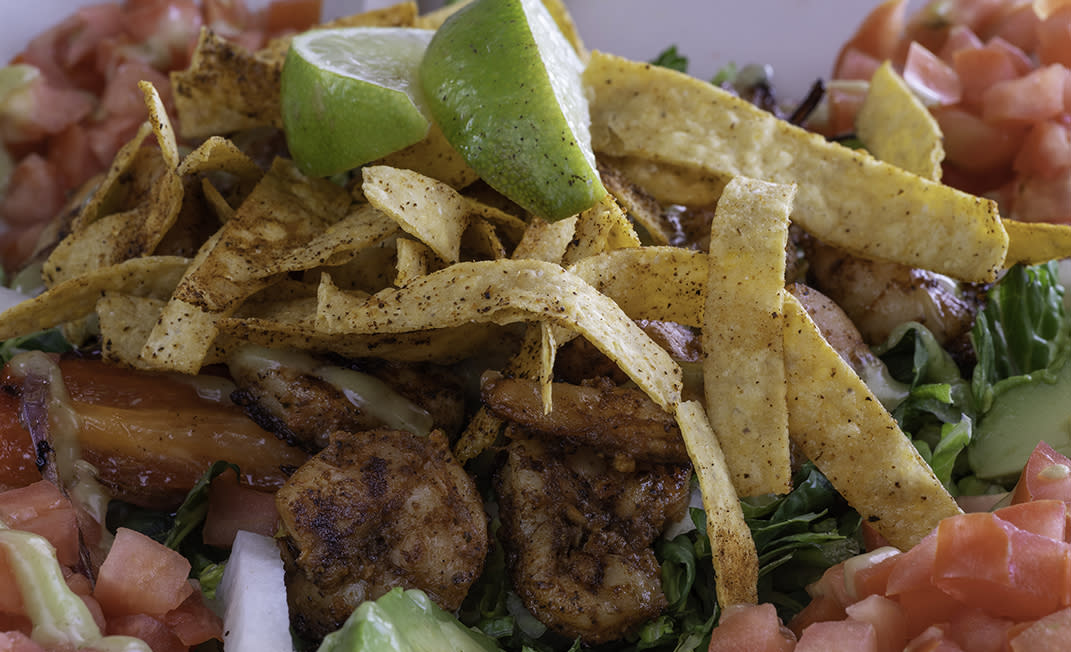 Driving back west, I turned off the highway into Salomon, a tiny farm town with a most surprising restaurant, La Paloma. Owner Nick Tellez's menu was the most varied on the Salsa Trail, with nine styles of enchiladas, nine margarita flavors, seafood and ceviche.
Still carrying my big breakfast, I selected the Fajita Salad, with spicy sautéed shrimp, topped with their Fiery Salsa. After that combo, I needed a Prickly Pear Margarita to cool my taste buds – I recommend you do the same.
After a siesta, I drove south, below the towering (10, 724') Mount Graham, towards Cochise County and the end of the Salsa Trail in Willcox, which was once a railroad town but is now known for its wines and culinary experiences.
---
---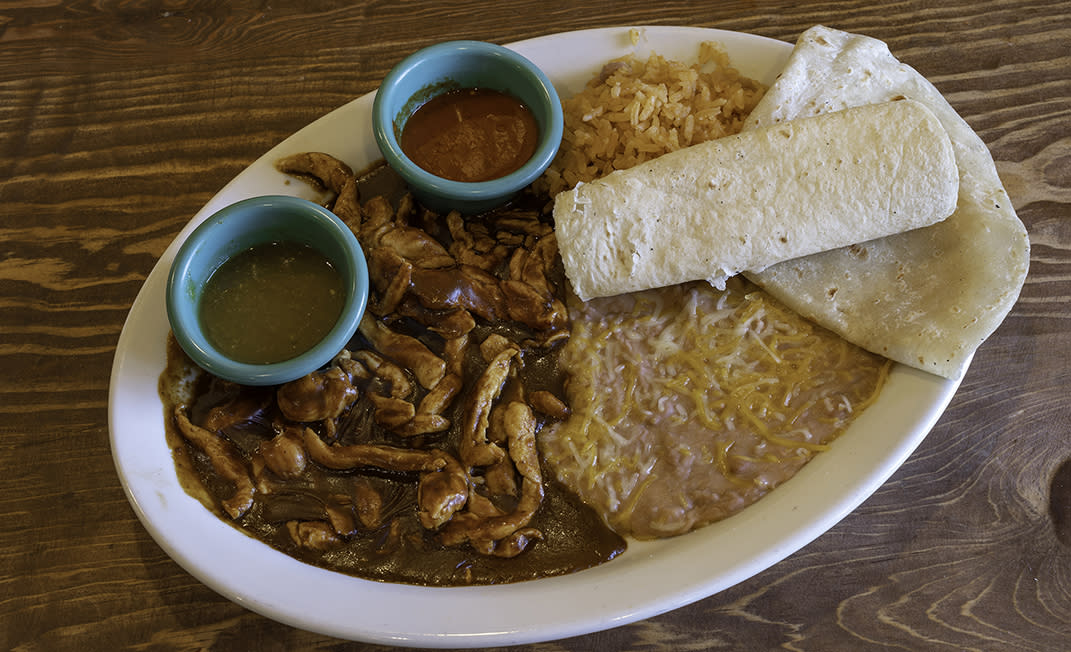 Behind a plain façade in downtown Willcox is the most authentic Mexican restaurant I tasted on the Salsa Trail – so much so that I could easily imagine that I was in a small town in Sonora, Mexico. My hostess, Graciela, was friendly, efficient and full of smiles. I nearly died of happiness when she delivered my Chicken Mole, served with soft, fragrant flour and corn tortillas, and the creamiest refritos (refried beans) on the Trail. La Unica also offers seven dishes featuring prawns, and a full bar with local wines. Go for the food, not the atmosphere, and be sure to pick up some tortillas to go, which is exactly what I did.
---
---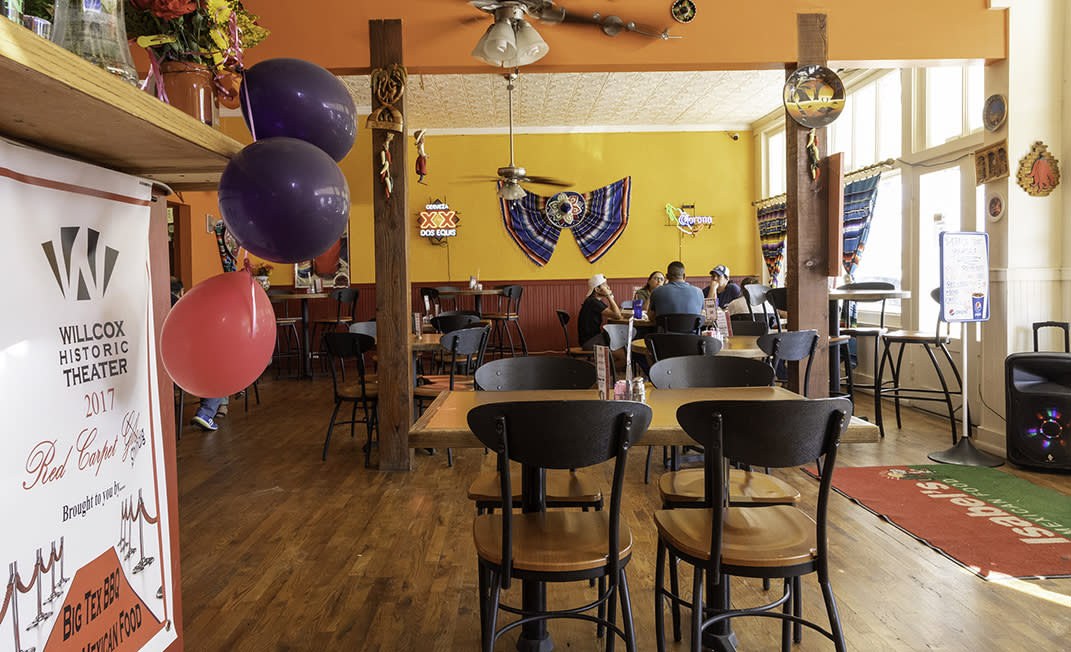 Plush and bright, the easy-to-find Isabel's is housed in a handsomely restored brick structure and features a pleasing array of Mexican dishes. I was still stuffed, so I ordered the Chicken Chimichanga and a mean, green salsa to go, which became my taste of the Salsa Trail to carry home to Scottsdale to spice up my evening.
Every third weekend in September is Salsa Fest, a free event in Safford with live music, chili eating contests, salsa competitions and tasting. 
¡Provecho (enjoy your meal)!