If experiencing Native American culture is on your Scottsdale bucket list, this is the ideal day trip for you. Located some 250 miles northeast of Scottsdale, atop and beside a trio of expansive sandstone mesas, is the homeland of the Hopi people. The Hopi have lived in villages on First, Second and Third mesas for more than 1,000 years and have one of the most uniquely preserved cultures in America. The Hopi Arts Trail is the tribe's heartfelt invitation to visit the mesas and meet some of the tribe's finest artists in their galleries and homes.
There are two ways to experience the Hopi Arts Trail, which stretches 70 miles along State Route 264 across the three mesas: On your own or with a guide certified by the Hopi Tribe. For the most rewarding, culturally immersive experience, I recommend touring with a guide (see recommendations below). In addition to providing insight into Hopi culture and history, your guide can arrange personal introductions to artists you wouldn't otherwise be able to meet. Whichever option you choose, here are some highlights to see along the way.
---
Third Mesa
---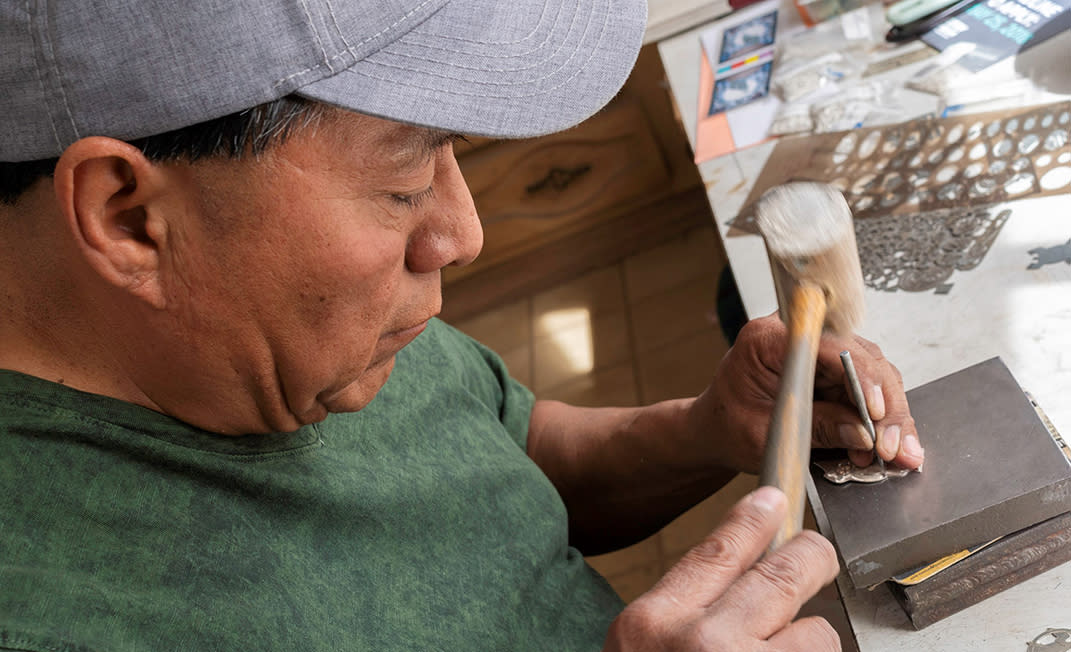 The directions provided below will take you to Third Mesa to begin your tour of the Hopi Arts Trail. The Villages of Upper and Lower Moenkopi are the western gateway to Hopi, and are home to artists known for their beautiful basketry and carving. Your guide can arrange personal tours of the artists' in-home studios. Fifty miles east on SR 264, Hamana So'oh's Arts & Crafts gallery in the village of Orayvi (Oraibi) is a must-see, providing an outstanding collection of jewelry, Katsinas, textiles and more. Ask your guide to arrange introductions to other artists on this stretch of Third Mesa, including Evelyn Fredericks of Kykotsmovi Village who specializes in stone, bronze and clay sculptures, and weaver/painter Ahkima Honyumptewa of Paagvavi (Bacavi) Village.
---
Second Mesa
---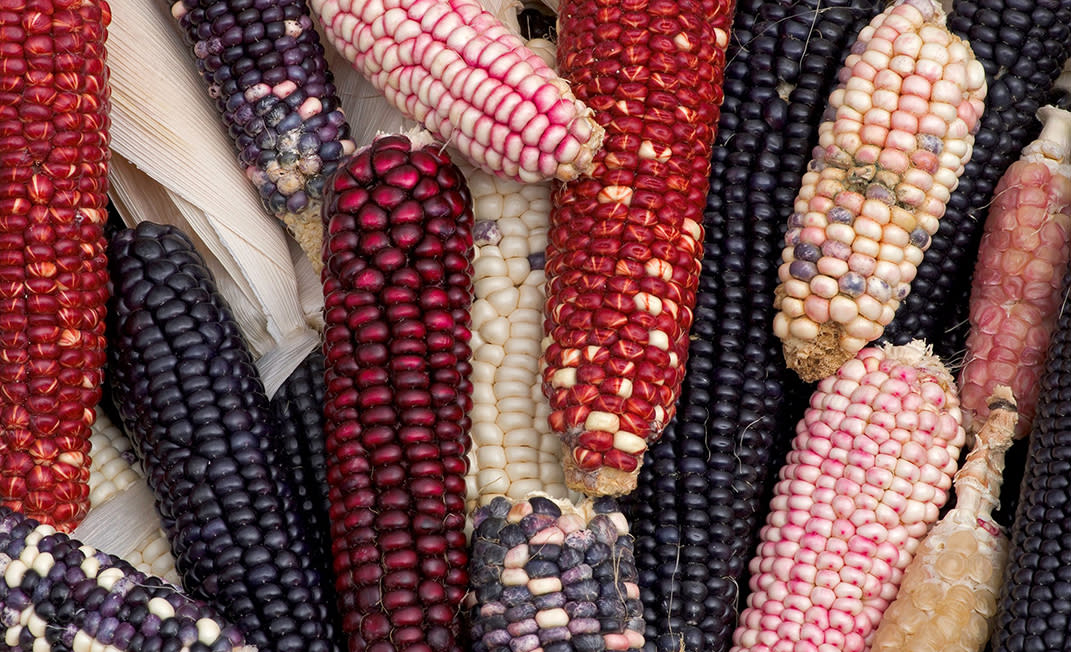 After a short drive east on SR 264 you'll reach the Hopi Cultural Center, your first stop on Second Mesa. The Center offers information and exhibits on Hopi culture, as well as a gift shop, hotel, and restaurant where you can try Hopi dishes like Blue Corn Soup and Piki Bread. Next, head east toward Shungopavi. Just before reaching the village proper, you'll find two galleries – Iskaskopu and Tsakurshovi. Both offer a wide variety of Hopi fine arts, including silver overlay jewelry, Katsina dolls, baskets and textiles. If you're touring with a guide, arrange ahead of time to meet award-winning basket weaver and silversmith Iva Honyestewa who, with advanced notice, will prepare an authentic Hopi lunch for you in her home.
---
First Mesa
---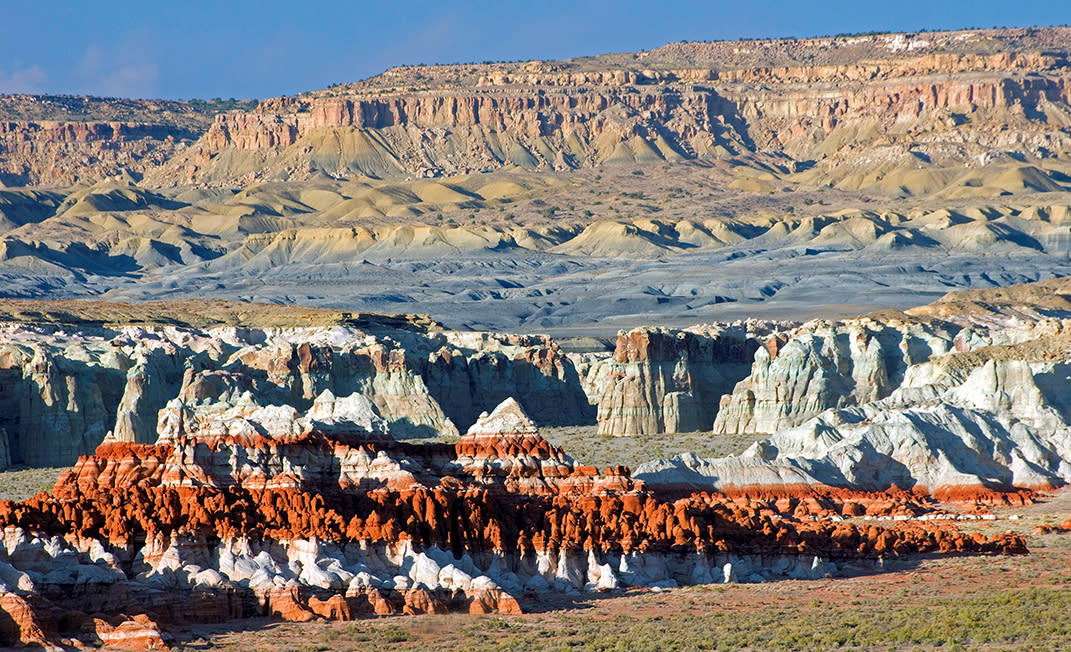 Darlene James of Lower Polacca Village finds inspiration for the intricate designs she paints on her pottery in the natural environment – the landscape, colors of the earth, sunrises and sunsets. Ask your guide to arrange an introduction to Darlene James so that you can view her magnificent pottery. Also on First Mesa, you can arrange for a tour of Walpi by checking in at the village office (located by the post office in Polacca).
---
IF  YOU GO:
---
Getting There:
Take Interstate 17 north toward Flagstaff. Merge onto Interstate 40 east toward Albuquerque, then take exit 201 toward US-89 North. Turn right on highway 160 toward Tuba City, then right on State Route 264 to Moenkopi.
Recommended Guides:
Micah Loma'omvaya, Hopi Tours, 928-205-1634   (author's recommendation)
Bertram Tsavadawa, Ancient Pathways Tours,  928-797-8145
Ray Coin, Sacred Travel and Tours, 928-734-6699
Gary Tso, The Left-Handed Hunter Tour Company,  928-734-2567 
For more, visit Experience Hopi  
Visitor Etiquette:
When you visit Hopi, you are a guest on private land. Always be respectful. Do not look into windows, enter homes without invitation, or trespass on ceremonial areas.
Some villages are closed to visitors. Please obey all signage and do not enter restricted areas.
Absolutely no recording of any kind is allowed while in and around Hopi villages. This includes, but is not limited to, picture taking, video/audio recording, sketching and note-taking.
Some Hopi ceremonies (dances) are open to the public. Often, posted signs will tell you if a ceremony is open or closed to visitors. Remember that these are ceremonies, not performances. Dress respectfully, stay on the periphery of dances and processions and do not interrupt or distract dancers or participants.
Find a more complete list of visitor etiquette here.
Stay:
Moenkopi Legacy Inn & Suites: 928-283-4500
Hopi Cultural Center Hotel: 928-734-2401