Whether you're a hardcore adventure seeker or prefer to experience nature on a more low-key outing, there are plenty of things to do in Scottsdale's Sonoran Desert. Here are our picks for Sonoran Desert activities that are sure to please.
---
HIKING
---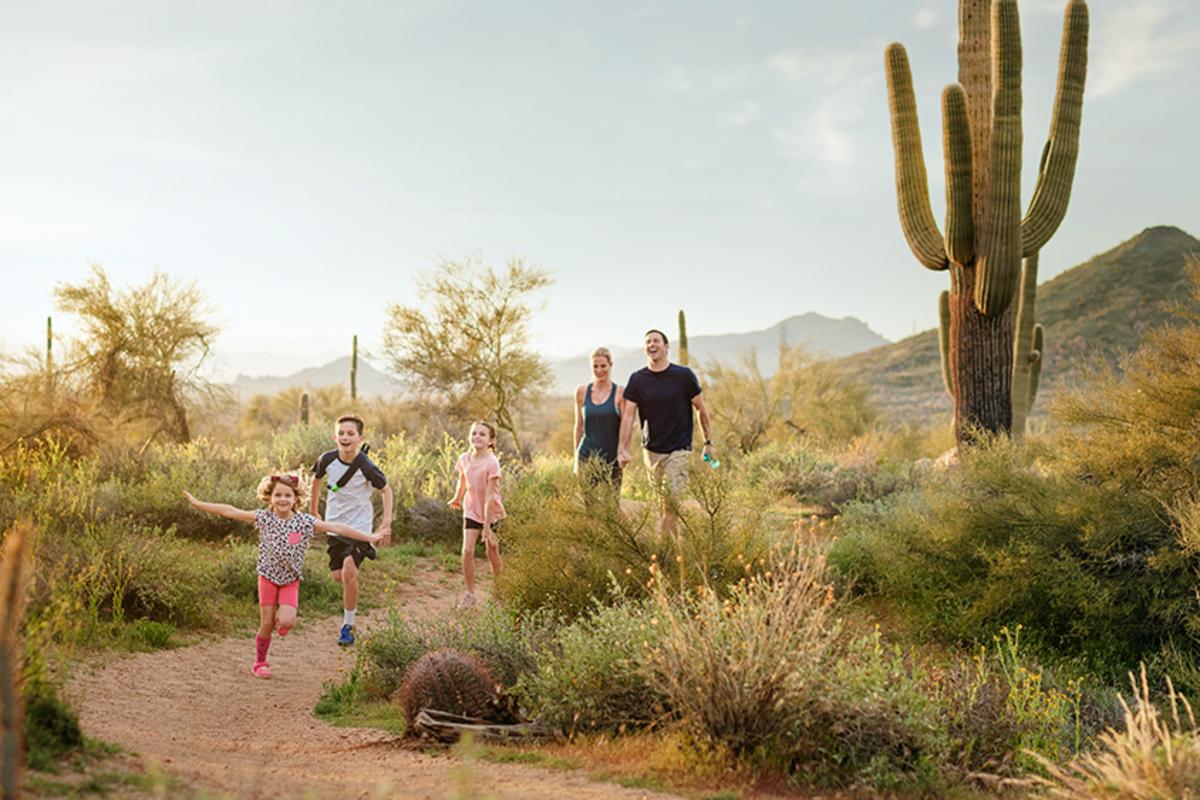 Hiking is one of the best ways to experience the beauty of the Sonoran Desert up-close. Scottsdale's McDowell Sonoran Preserve offers 225 miles of shared-use trails that range from easy strolls on ADA-approved paths to challenging summit climbs deep in the McDowell Mountains. No matter which trail you take, keep your eyes open for towering saguaro cacti, lacy mesquite trees, Gambel's quail, geckos and other flora and fauna. In addition to the Preserve, there are several other great places to hike in Scottsdale, including Pinnacle Peak Park, McDowell Mountain Regional Park and Camelback Mountain (this last one is recommended for healthy, experienced hikers only). Before you head out on the trail, check out the hiking tips in our free Scottsdale Area Hiking, Biking & Trail Guide here.
---
OFF-ROAD DESERT TOURS
---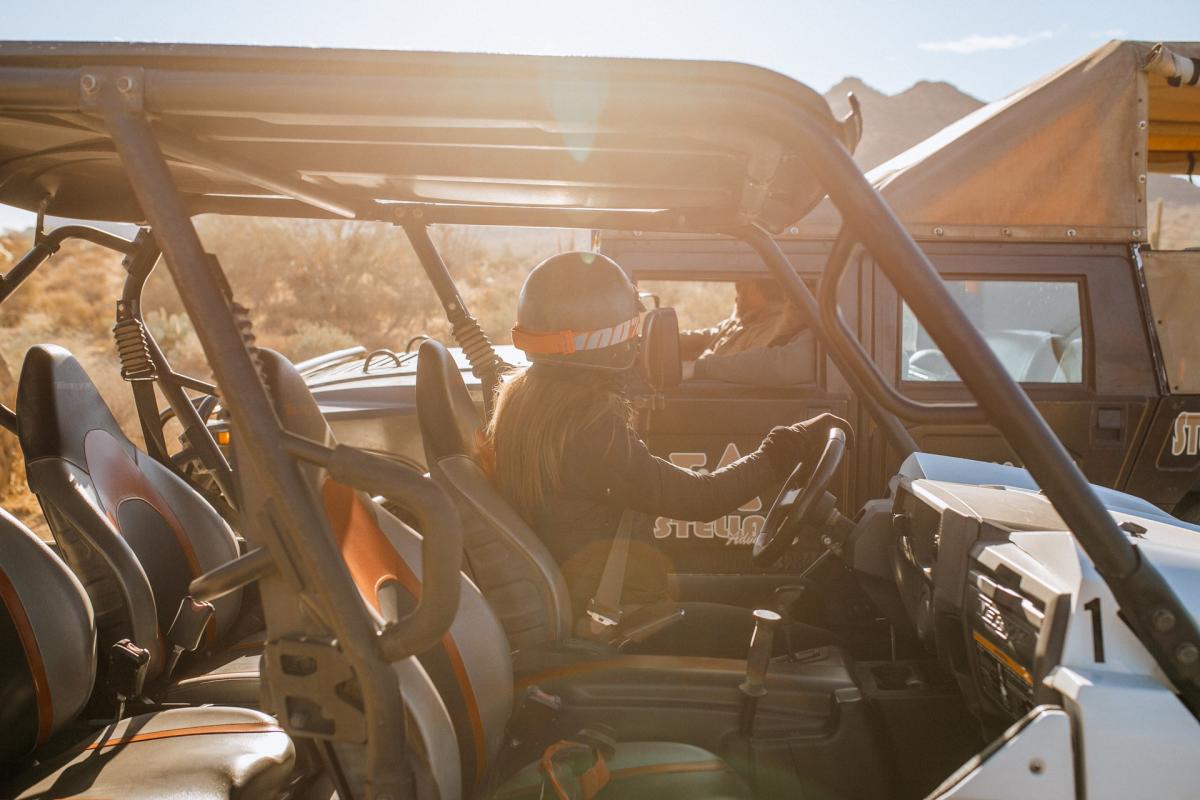 Guided tours by Jeep and Hummer will take you to some of the desert's most pristine expanses. Along the way, your guide will share fascinating information about the Sonoran Desert's delicate ecosystem, geology and cultural history. Daytime and night-vision tours are available, as are tours that combine off-road adventure with other activities such as hiking and river rafting. Want to amp up the adventure quotient? Take a you-drive tour in a Tomcar. These smooth-riding, maneuverable vehicles are military-grade UTVs that let you control the action as you traverse old stagecoach trails and navigate river crossings.
---
HORSEBACK RIDING
---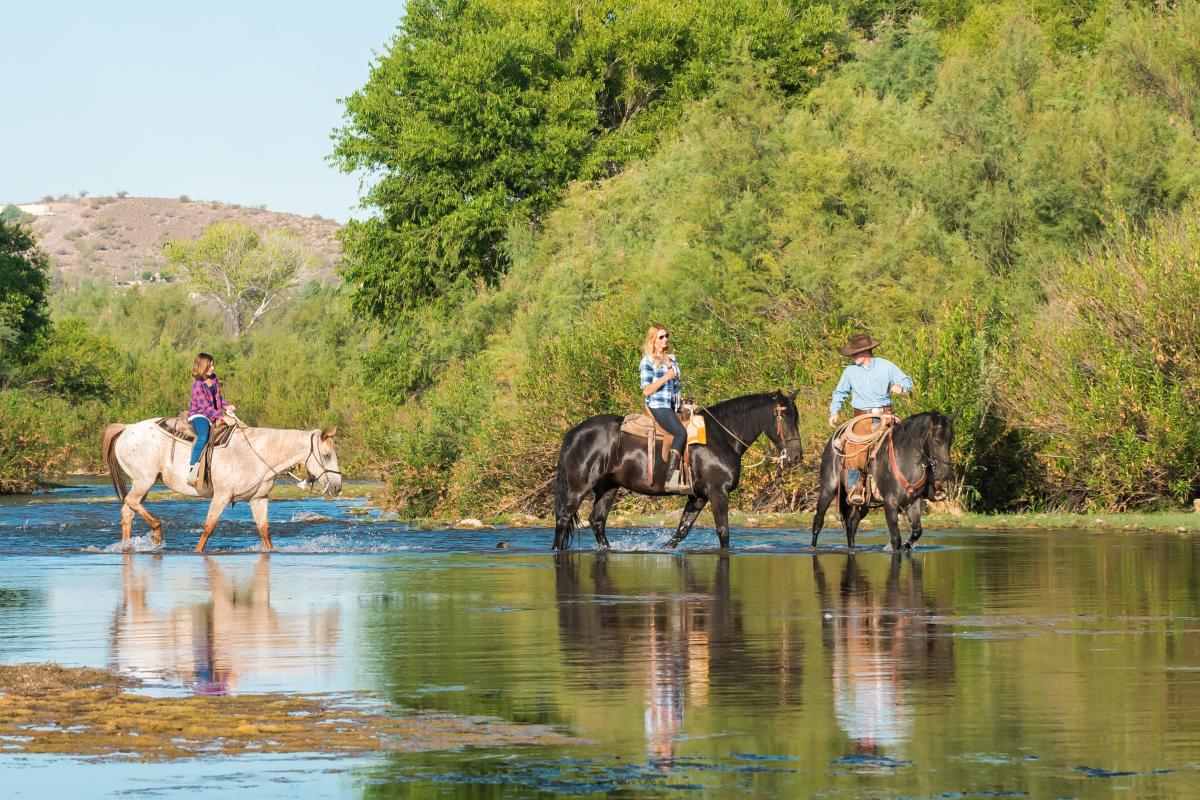 Get in touch with your inner cowboy or cowgirl on a guided horseback ride! Beginners to experienced riders are welcome and will enjoy stunning Sonoran Desert views and the companionship of a gentle horse as you ride through rolling mountain foothills and lush desert washes. MacDonald's Ranch has been welcoming riders of all skill levels since 1970. In addition to horseback riding, the ranch offers hay wagon and stagecoach rides, a petting zoo and pony rides for kids. Don't miss their monthly full moon rides for a chance to experience the beauty of the desert after dark. For experienced equestrians looking for more of a challenge, Windwalker Expeditions offers private custom excursions through the desert wilderness. Windwalker can accommodate both English and Western disciplines on rides from 2.5 hours to a full day.
---
HOT AIR BALLOON ADVENTURES
---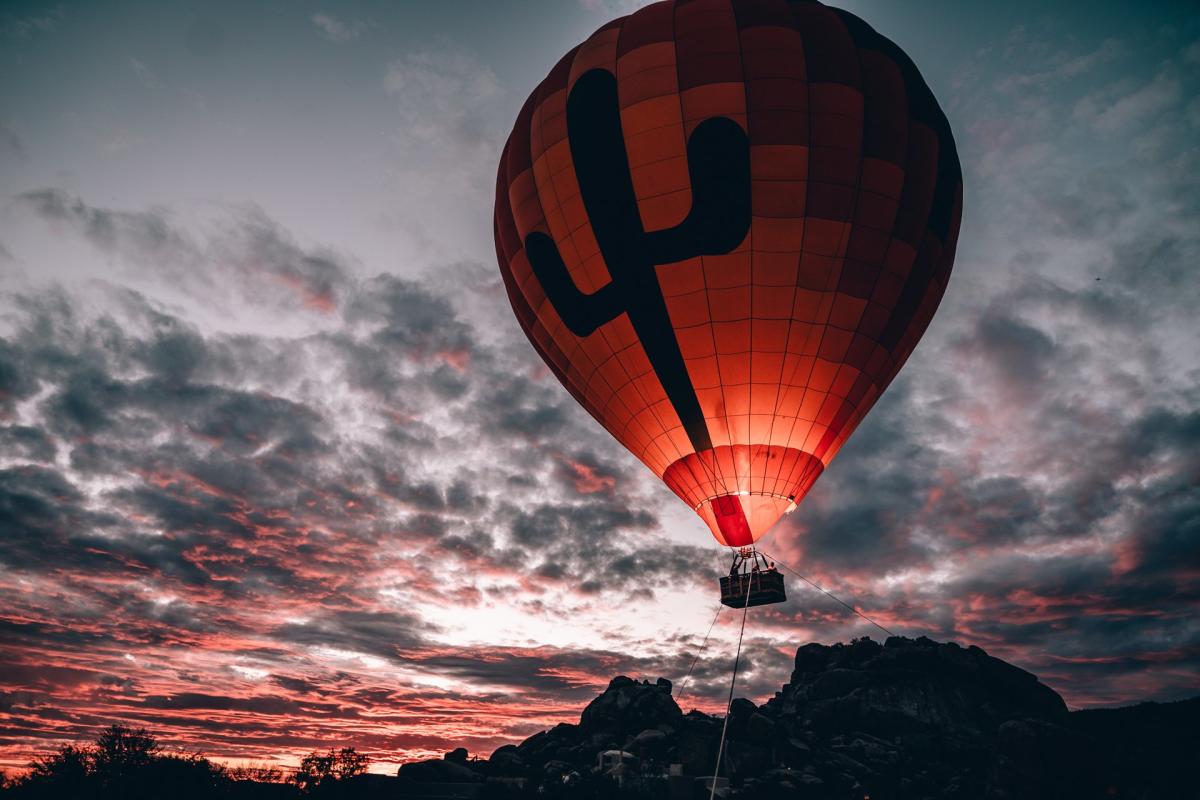 In a landscape as panoramic as the Sonoran Desert, there's no better way to soak it all in than on a hot air balloon flight. You'll drift along with the breeze as your pilot guides the balloon high into the air for expansive scenic views or dips close to the ground for a glimpse of wildlife and native vegetation. Every ride ends with a champagne toast to commemorate your flight, and many include a catered breakfast in the desert. Be prepared for an early morning though, as most flights take off at sunrise because that is when the wind and thermal conditions are calmest. Seasonal sunset tours also are offered and are followed by hors d'eouvres and bubbly.
---
WATER SPORTS
---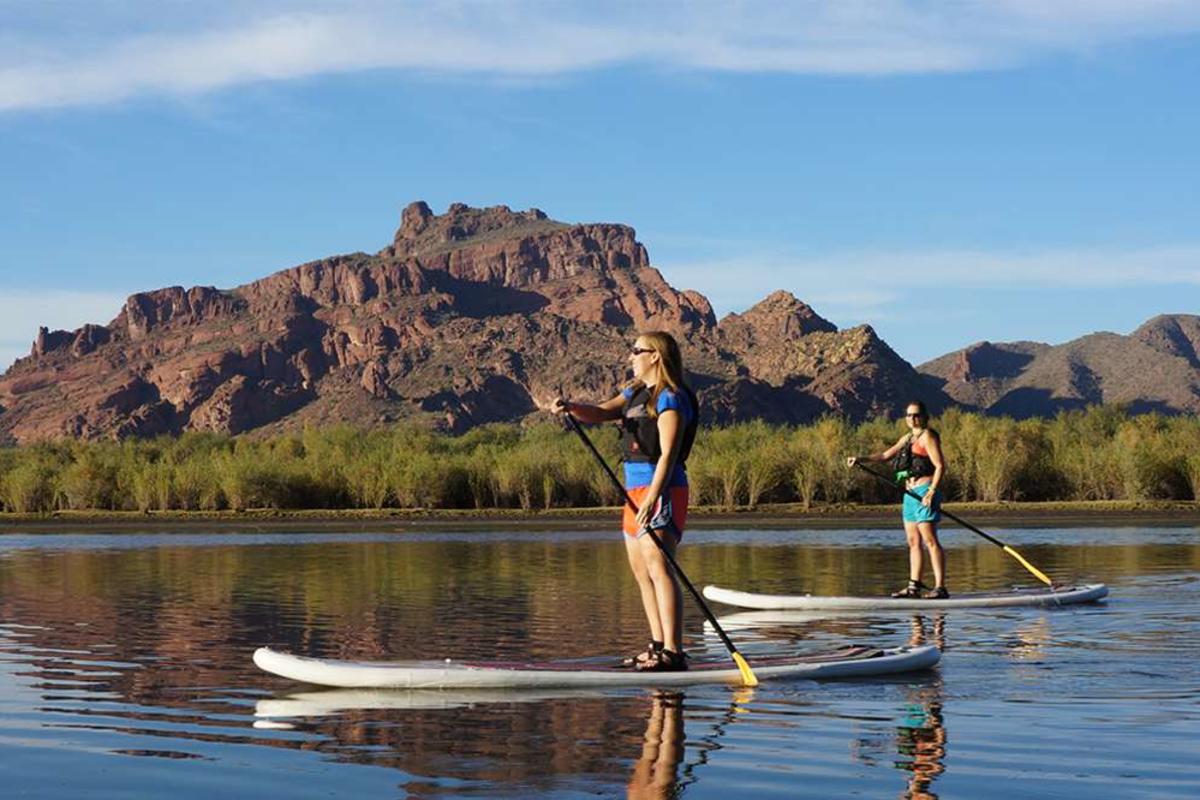 Water activities in the desert? Absolutely! There are eight lakes and rivers within a 60-minute drive of Old Town Scottsdale, which means you're never far from fishing, kayaking, river rafting, tubing, paddle boarding and boat tours. If you find yourself on the Salt River, be sure to keep your eyes open for the band of majestic wild horses that live in the area. Other wildlife you're likely to spot near lakes and rivers are red-tailed hawks, coyotes, javelina and eagles.
Scottsdale's professional adventure outfitters can help you explore the Sonoran Desert with tours ranging from two hours to a full day, as well as combination adventures and equipment rentals – check them out here. And, for more information about the Sonoran Desert and other ways to explore, download the free Scottsdale Area Hiking, Biking & Trail Guide.