Top 5 Ways to Explore Scottsdale's Sonoran Desert
Scottsdale's lush Sonoran Desert is an ideal playground for outdoor enthusiasts. Whether you're looking for edge-of-your-seat adventures or something a little more low-key, here are five great ways to explore the Sonoran Desert:
---
---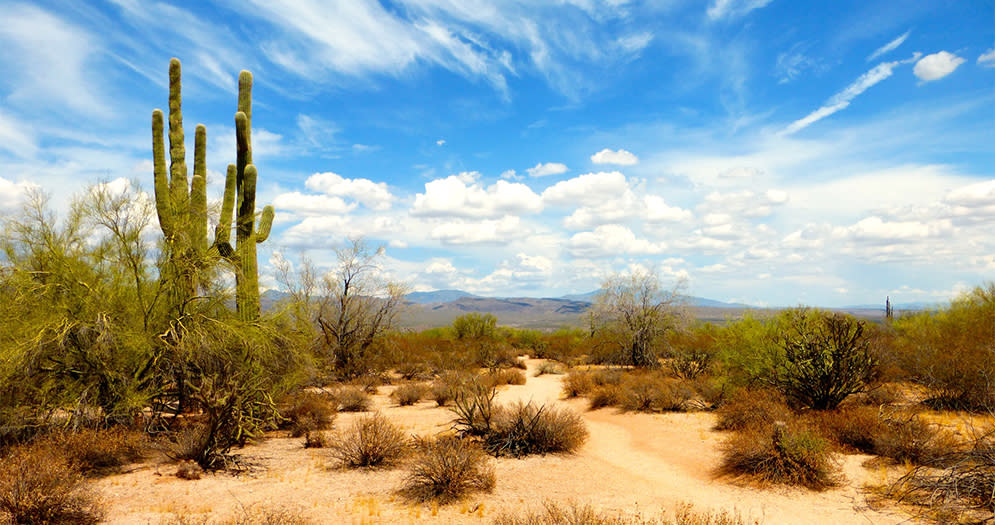 Hiking is one of the best ways to experience the beauty of the Sonoran Desert up-close. Scottsdale's McDowell Sonoran Preserve offers approximately 200 miles of shared-use trails that range from easy strolls on ADA-approved paths to challenging summit climbs in the McDowell Mountains. Other popular hiking spots include Pinnacle Peak Park, McDowell Mountain Regional Park and Camelback Mountain (this last one is recommended for healthy, experienced hikers only). Before you head out on the trail, check out the hiking tips in our free Scottsdale Area Hiking, Biking & Trail Guide here.
---
---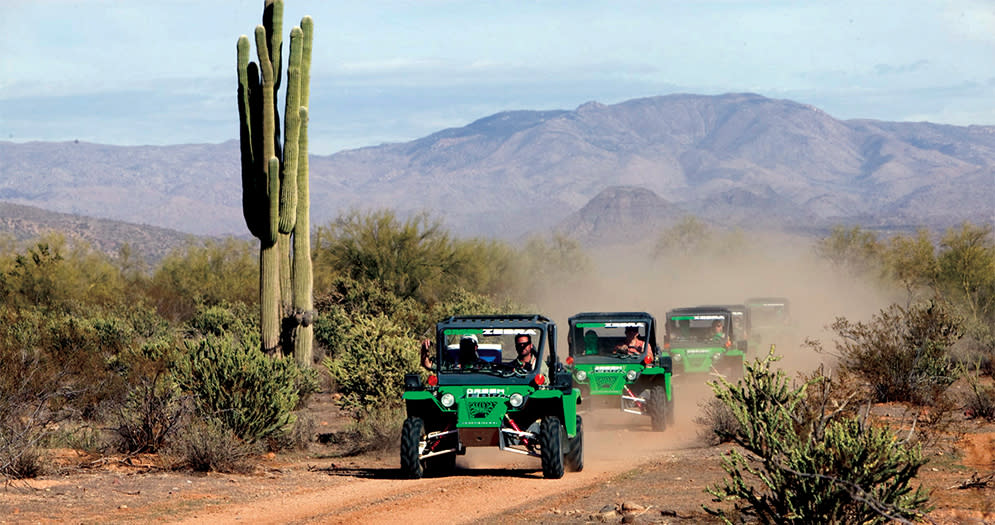 Guided tours by Jeep, Hummer and you-drive Tomcars will take you to some of the desert's most pristine expanses. Along the way, you'll learn about the desert's fascinating eco-system, geology and cultural history.
---
---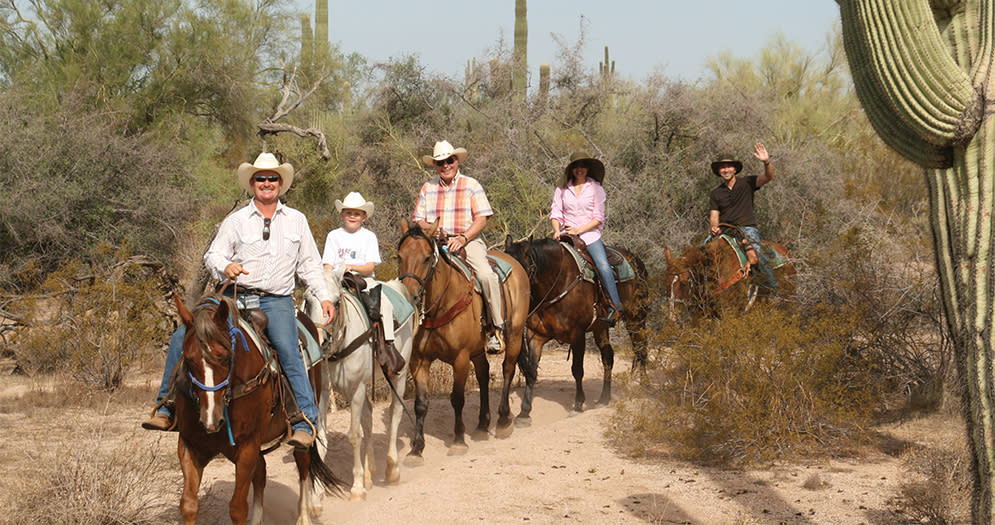 Get in touch with your inner cowboy or cowgirl on a guided horseback riding trek! Beginners to experienced riders are welcome and will enjoy stunning Sonoran Desert views and the companionship of a gentle horse as you ride through rolling mountain foothills and lush desert washes.
---
---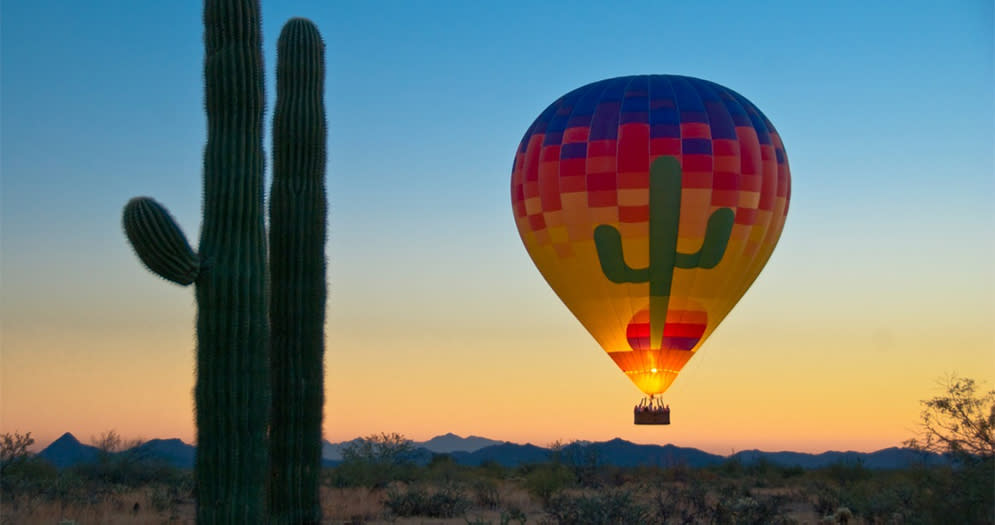 In a landscape as panoramic as the Sonoran Desert, there's no better way to soak it all in than on a hot air balloon flight. You'll drift along with the breeze as your pilot guides the balloon high into the air for expansive scenic views or dips close to the ground for a glimpse of wildlife and native vegetation. Every ride ends with a champagne toast to commemorate your flight.
---
---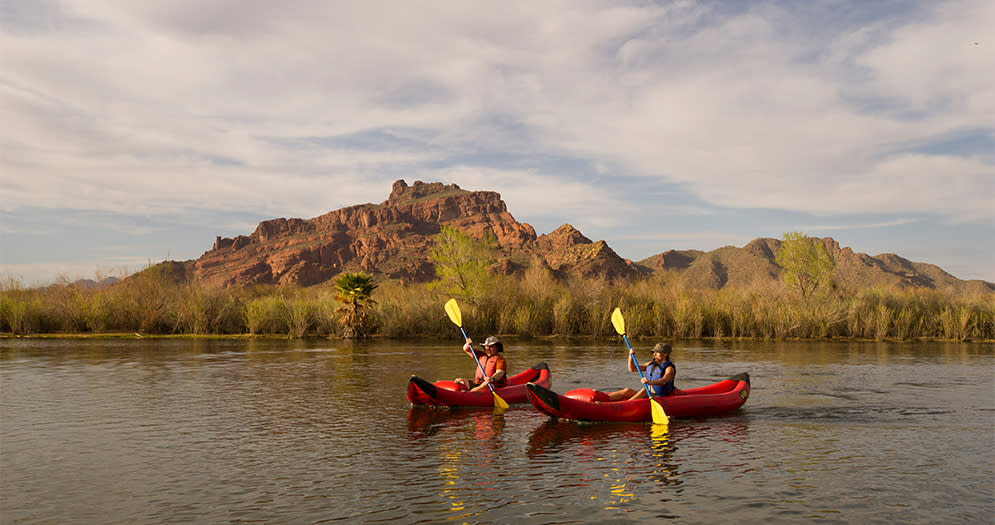 Water sports in the desert? Absolutely! There are eight lakes and rivers within a 60-minute drive of Old Town Scottsdale, which means you're never far from fishing, kayaking, river rafting, tubing, paddle boarding and boat tours.
For more information about the Sonoran Desert and other ways to explore, download the free Scottsdale Area Hiking, Biking & Trail Guide here.