As the saying goes, wait long enough and everything old is new again! That's especially true at Scottsdale's best vintage boutiques, where you'll find a treasure trove of designer goods, one-of-a-kind accessories, and antique furniture and home décor. Score your next new-to-you statement piece at one of these Scottsdale gems.
---
---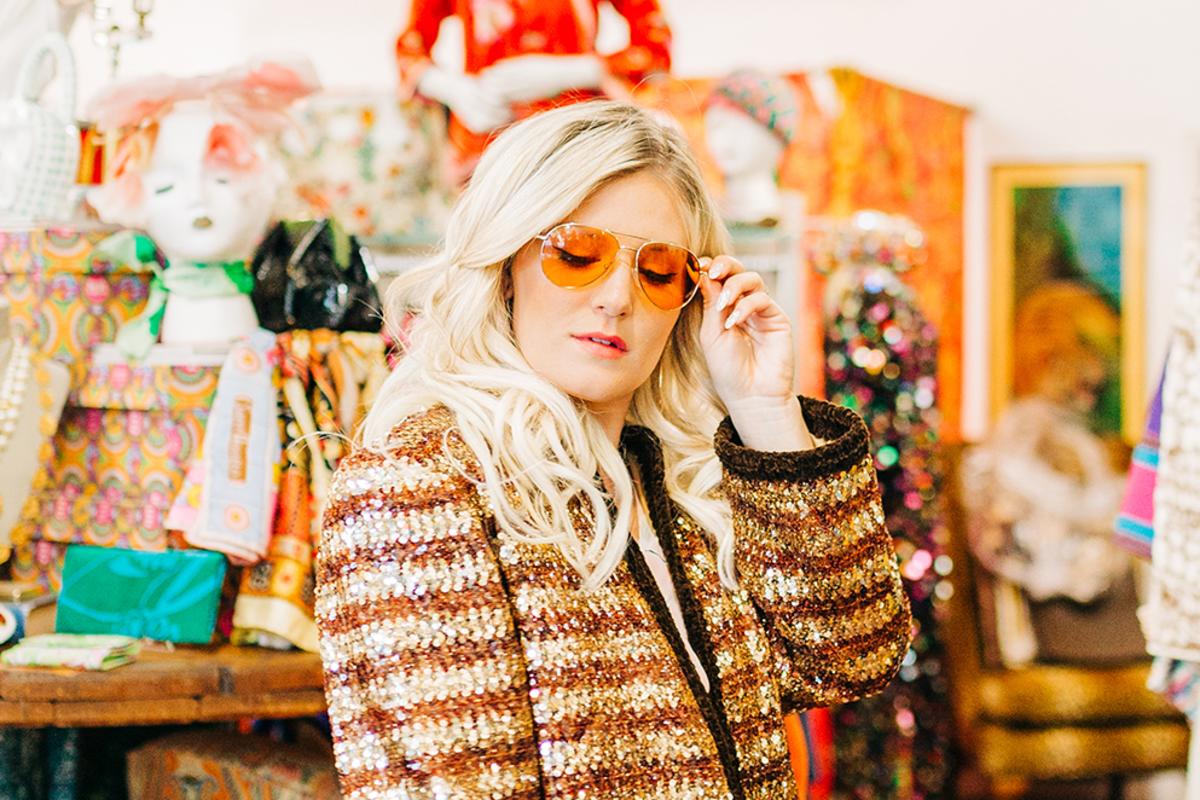 Misty Guerriero, owner of Vintage by Misty, helps women think outside their closets with her gypsy-inspired finds that hold an emphasis on 1970s to 1990s designer chic. Her vintage clothing store on Old Town's famed Fifth Avenue is packed with flowing gowns, high-end clutches, sophisticated costume jewelry and even housewares. Notable finds spotted on a recent visit include a Fendi Psychedelic Swirl bag, a Baroque print shirt by Gianni Versace and stunning floral Lucite cuff by Chanel.  "We have a little bit of everything, from vintage ALAÏA to Zandra Rhodes," Guerriero says. Do they ever!
---
---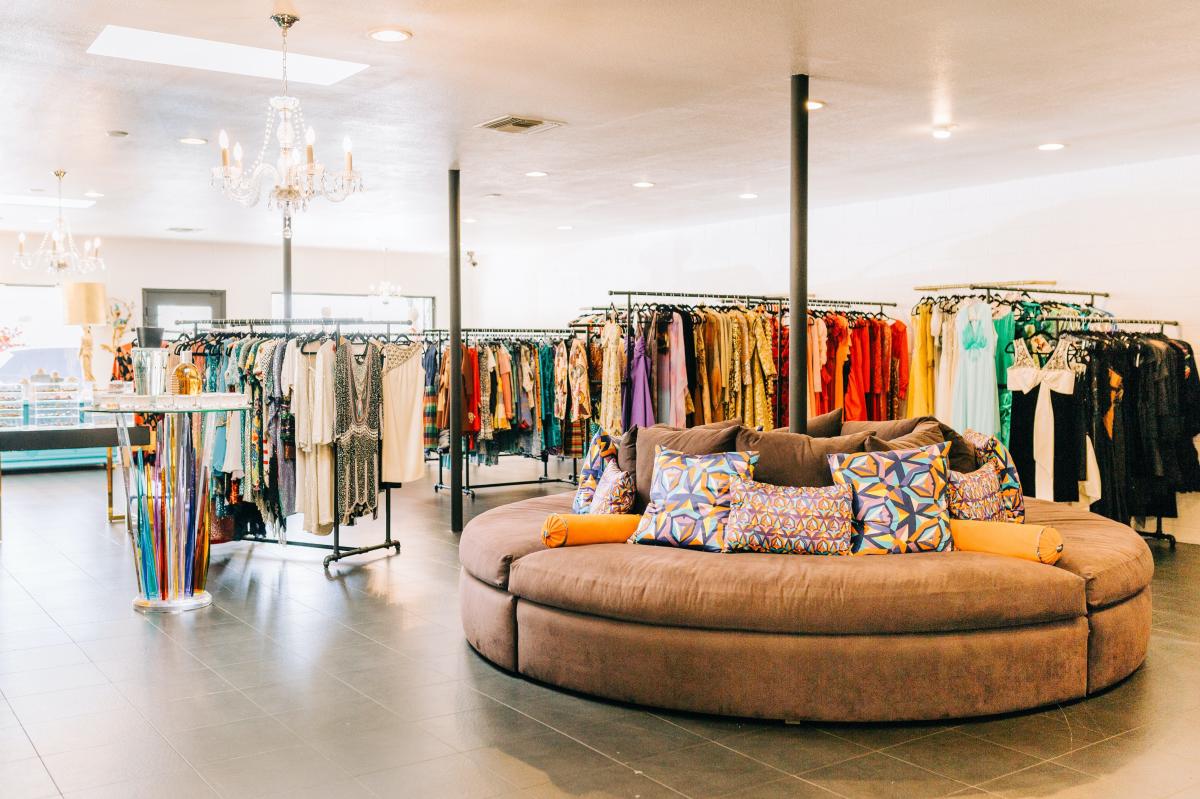 When it comes to shopping for an extraordinary piece of vintage clothing, Fashion by Robert Black has been a staple in Old Town Scottsdale for more than 10 years. "I love history and preservation," explains Robert Black, who had already made a name in fashion with his eponymous modeling agency but now runs his store fulltime. "I love the research and the stories the pieces tell." Shopping at Robert Black is more than an experience, it's a treasure hunt with finds that range from summer dresses and evening gowns to jewelry, accessories and a select group of men's items. If you're looking for something special, ask Black to take you into the secret room in the back where he keeps his to-die-for designer pieces. Brand name or not, if a piece speaks to you, you can't go wrong. "We believe you should start collecting with your heart, not your mind," says Black.
---
---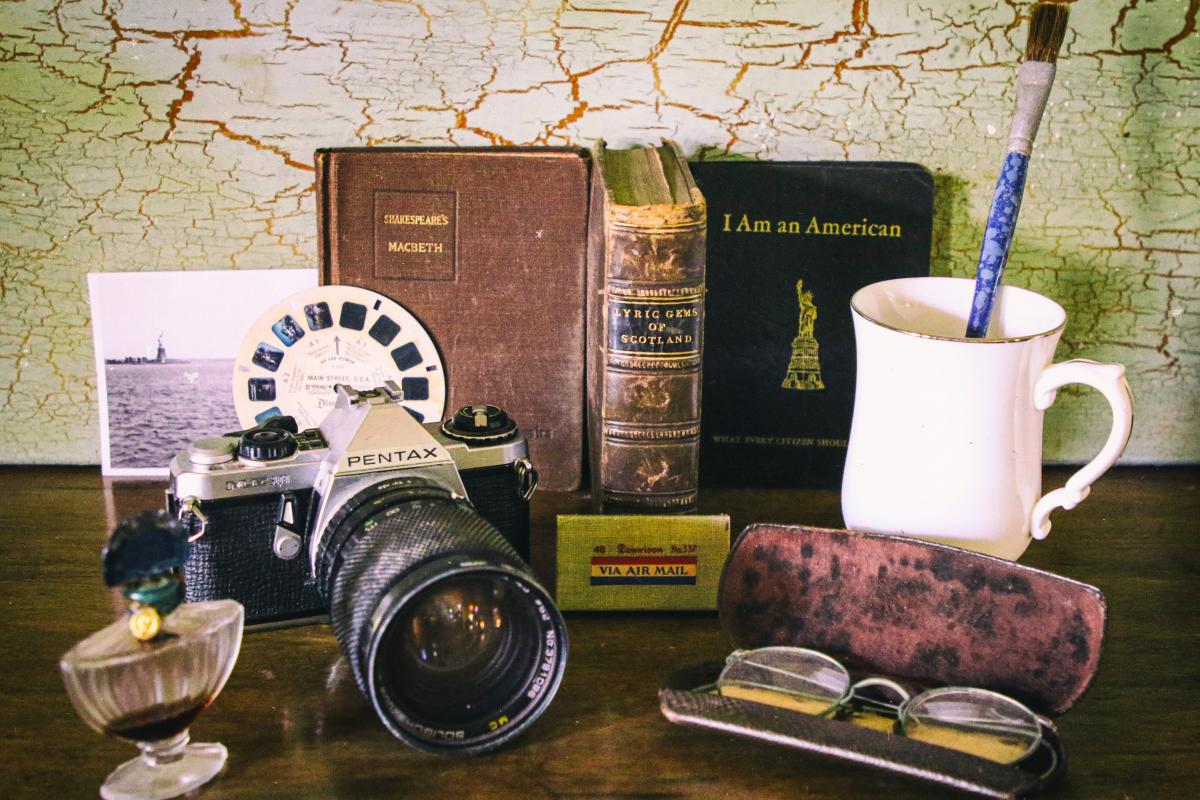 Scottsdale Marketplace is chockful of amazing finds sourced from around the world by nearly 40 individual shop owners. Explore vintage home furnishings from Acanthus Antiques. Pick up some gorgeous table linens and decorative ceramics from the South of France at Blue d'Olive. Or visit Hadherway's for both traditional and Country French furniture and décor. You'll even find an outstanding collection of barware and more masculine and unique vintage items at Men's Corner. Spend the afternoon shopping, then head next door to Fat Ox for a refreshing Grapefruit Basil Martini and crave-worthy contemporary Italian cuisine by Chef Matt Carter.
---
---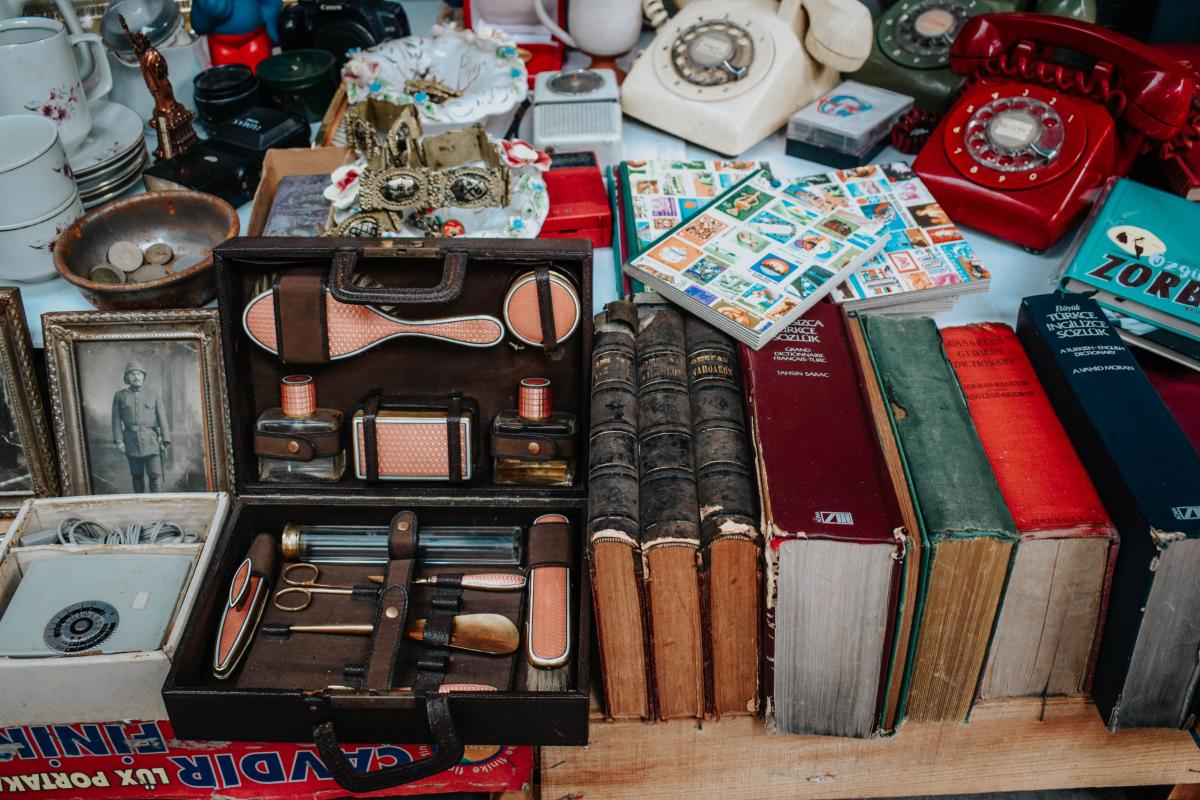 Another multi-vendor antique stop, The Antique Trove has been a South Scottsdale landmark since 1989. If you're looking for a place where you can really dig-in and spend some quality time exploring, the Antique Trove is it! The store covers a whopping 23,000 square feet and features more than 140 vendors selling everything from Victorian items and vintage typewriters to retro-chic, Mid-Century modern furniture. The Antique Trove also carries an impressive selection of jewelry, rare coins and stamps, Western collectibles, china and dishware, and much more.
---
---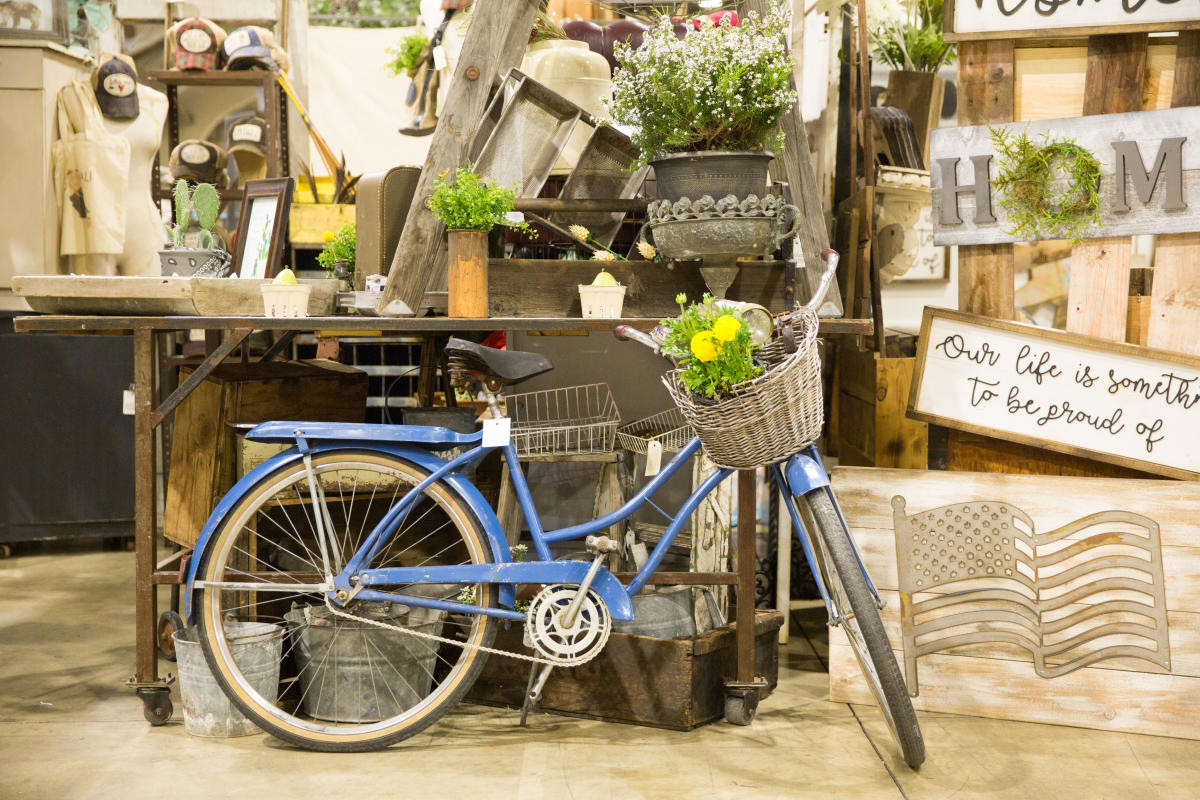 The Junk in the Trunk Vintage Market has a long history in Scottsdale, blowing into town each spring and fall for three days of powerhouse shopping. But now Scottsdale visitors and residents can get their daily fix of all things rusty, chippy and vintage at the event's new pop-up location, The Market at Scottsdale Quarter. The Market features a collection of vintage curators, artisans and local small businesses showcasing inspired home décor, vintage clothing, gifts and one-of-a-kind goods. If you're craving more shopping after your visit to The Market at Scottsdale Quarter,   boasts dozens of one-off and national retailers, as well as an outstanding selection of restaurants. It's the perfect place to while away a sunny Scottsdale afternoon!