Water is every golfer's friend and enemy. You better drink plenty of it during your round to keep hydrated. But it also can serve as the final resting place for your golf ball when it decides to travel a bit offline. Here are some examples of memorable water holes in the Scottsdale area.
---
---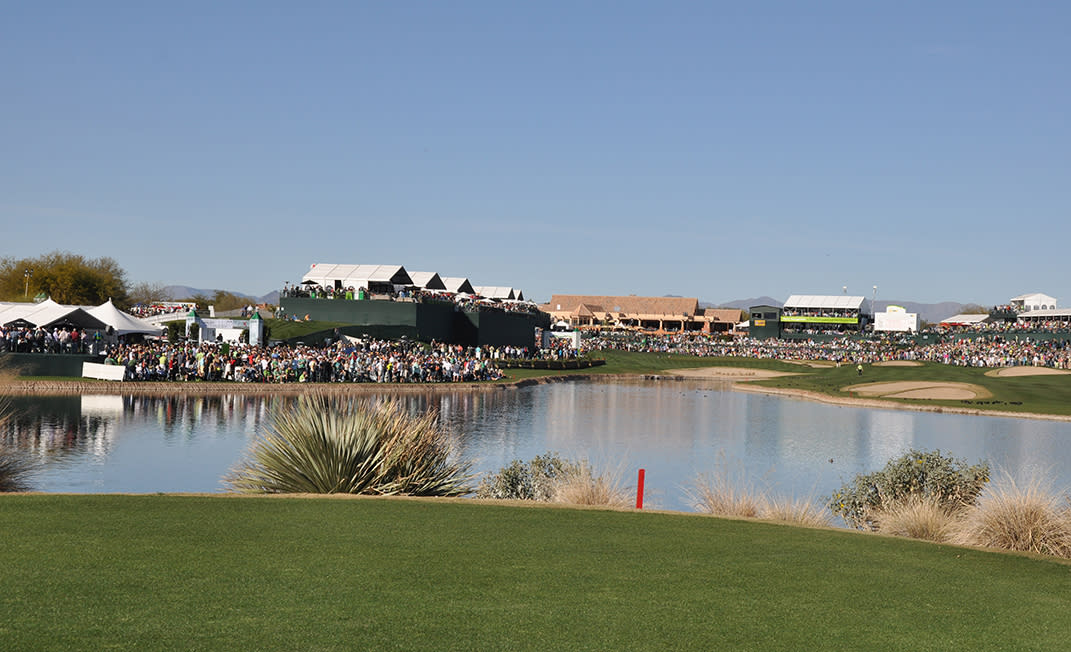 The 15th hole on the Stadium Course is a par-5 that poses a tempting second shot if your drive is long and true. Go for the green or not? Doing so means you have to cross a moat of water that protects the island green.
---
---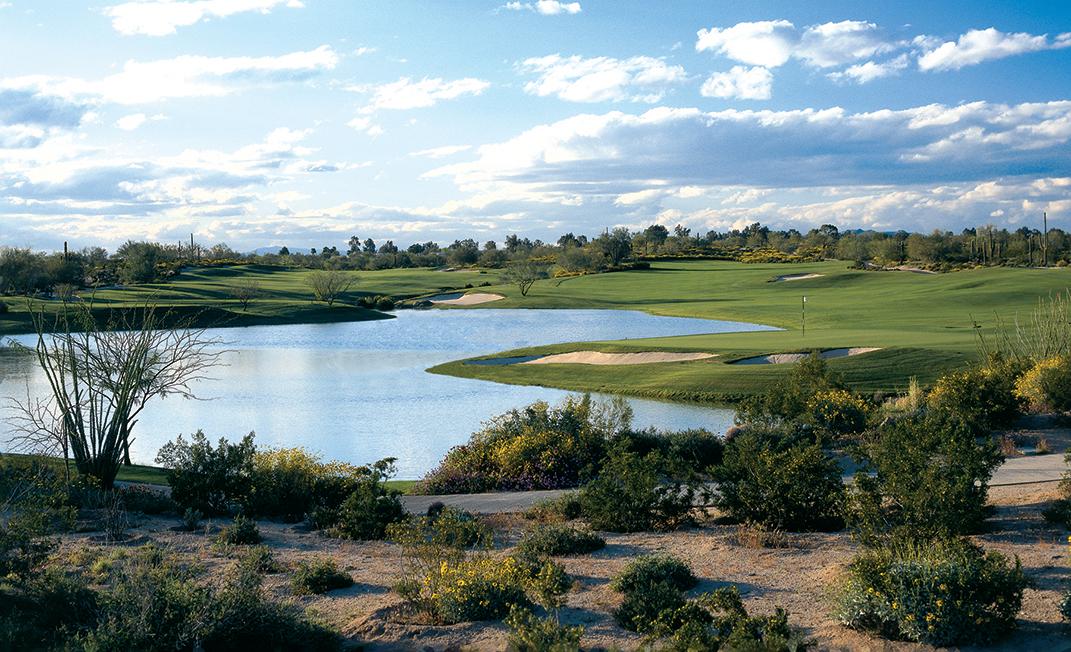 The 17th hole on the Talon Course is a short-but-lethal 126-yard, par-3 known as the Devil's Drink, where the tee shot is all carry over the H2O. The Raptor Course concludes with a 521-yard par-5 where water really comes into play on second shots thanks to a fairway that slopes toward a lake on the right. That same water guards the right side of the green, too.
---
---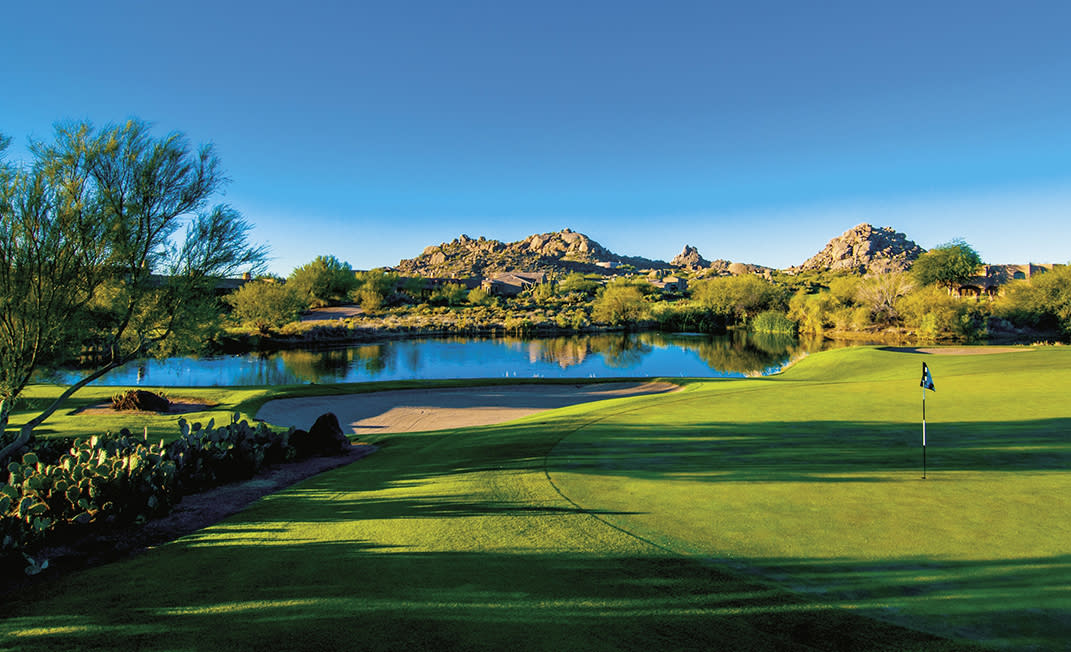 The beautiful par-3 13th hole on the Monument Course comes with views of the Four Peaks in the distance. Push your tee shot a bit right, though, and you'll also see your ball splash down in a lake next to the green.
---
---
The closing hole on the Acacia course is a beauty. A large lake is only in play off the tee for the longest hitters, but it then runs up the left side of a fairway that gradually narrows all the way to the green, squeezing the landing area for second shots.