It's no secret that both sunrises and sunsets in Scottsdale are spectacular. Our "golden hour" is more like "magic hour," with the entire sky either glowing bright orange and pink or transforming into perfect cotton candy watercolors.
Sure, you can catch a glimpse of Mother Nature's incredible twice-daily show from just about anywhere, but there are certain hotspots that allow you to really experience the magic. Whether you prefer to enjoy it from a mountain summit or on a shaded patio with a cocktail in hand, we've got the insider info on where to find the best sunsets and sunrises in Scottsdale. 
---
---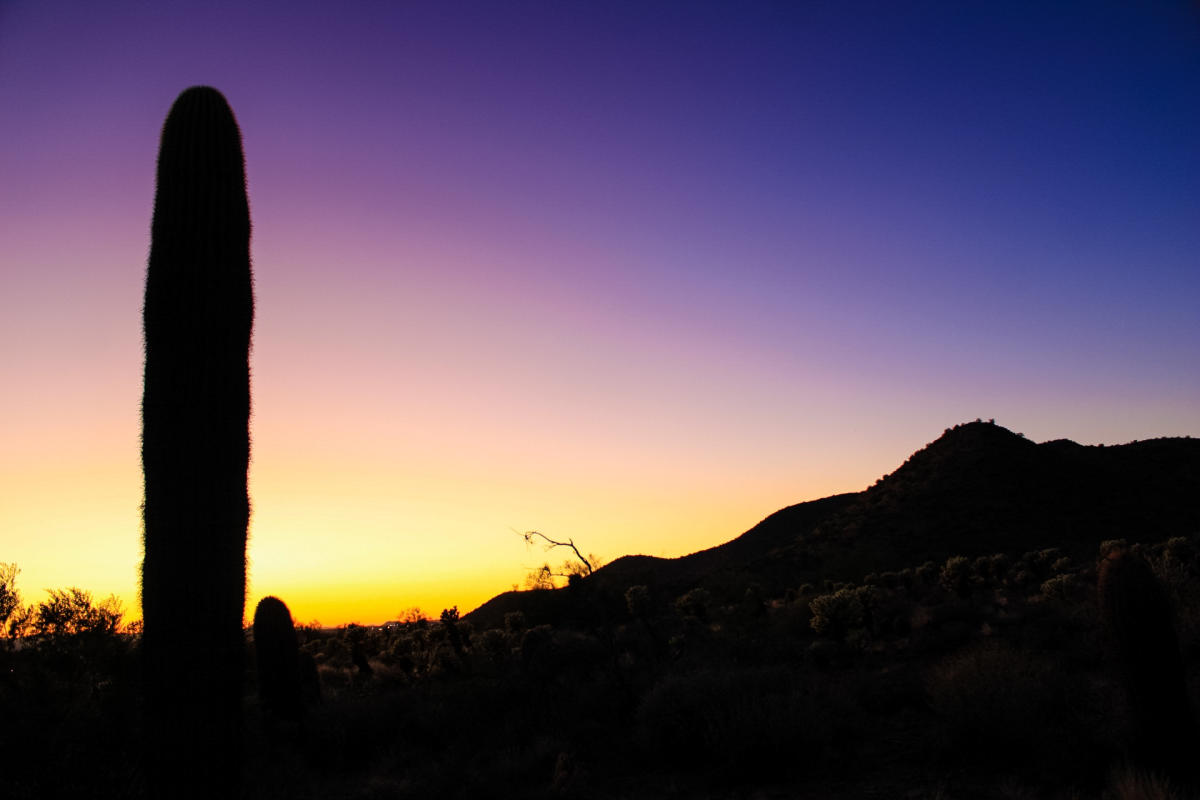 With 30,580 acres and more than 235 miles of trails, the McDowell Sonoran Preserve has several top spots when you're considering where to watch the sunrise – or sunset – in Scottsdale! The Preserve has trails that sprawl in every direction, so your choice depends on the type of experience you're hoping for.
If you simply want to watch the sunrise, pick a trail or viewpoint that faces east. For sunset, you'll want to face west. For photography, you might prefer a softer, more indirect glow rather than facing the sun head on. In that case, pick a trail with a vantage point opposite the direction the sun will rise or set and have your camera ready to capture that magical desert light!
Here are our top picks for where to watch the sunrise and sunset in McDowell Sonoran Preserve.
Granite Mountain Loop Trail (sunrise) - 5.1 mi/8.2 km; moderate
Sunrise Peak via Sunrise Trail (sunrise) - 4.4 mi/7.1 km out-and-back; difficult
Tom's Thumb (sunrise or sunset) – 5.0 mi/8.0 km out-and-back; extremely difficult
Ringtail Trail (sunset) - 2.2-mi/3.5 km loop when combined with Lost Dog Wash; easy 
---
---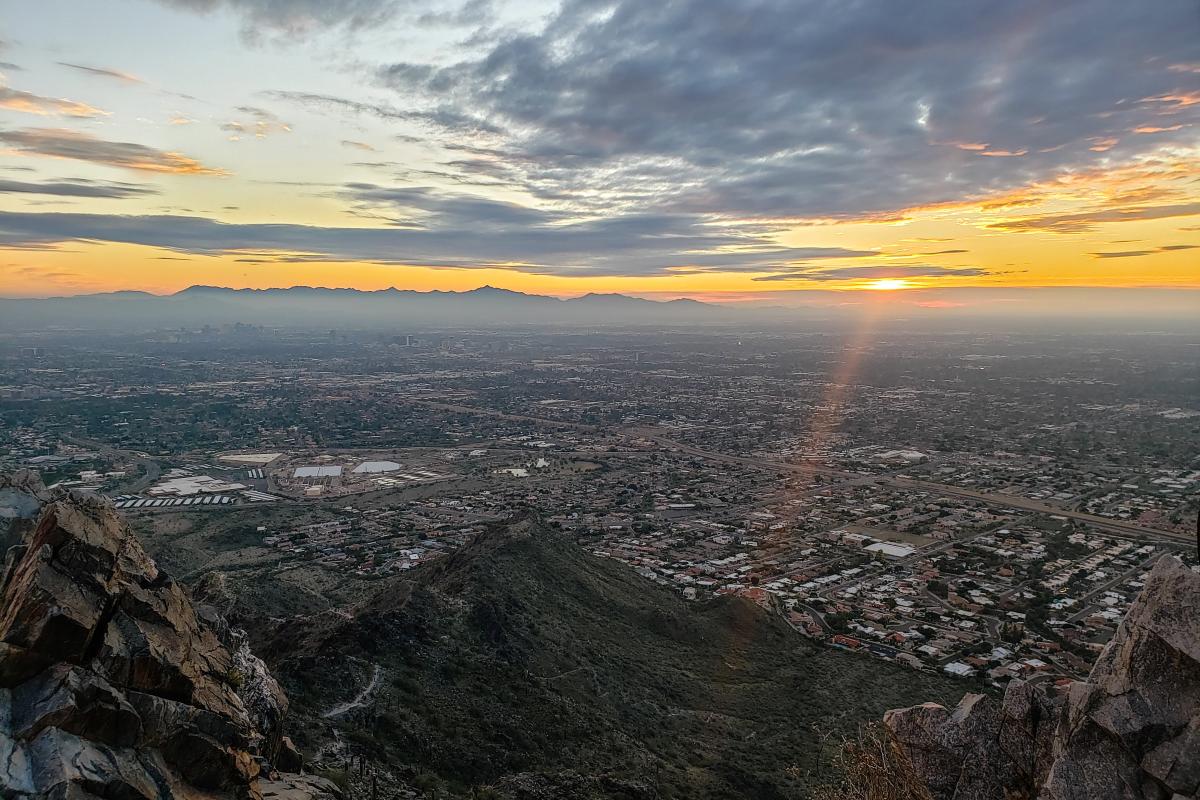 Less than 100 feet shorter than Camelback Mountain, Piestewa Peak is one of the most prominent mountains in the entire Valley. It should come as no surprise, then, that it's also one of the most popular destinations for watching the sunrise or enjoying an incredible sunset near Scottsdale.
So what's the catch? The best views from Piestewa Peak require some serious effort: a 2.1 mi/3.3 km  roundtrip hike that goes practically straight up the mountain. In just one mile, the trail gains a staggering 1,148 feet in elevation! However, it's well worth it, as this bucket list Arizona hike rewards you with sweeping views of the valley, from the Superstitions in the east to the White Tanks on the west side, the McDowells to the north, and South Mountain to the south. Due to the 360-degree views, Piestewa is equally impressive at sunset and sunrise. 
---
---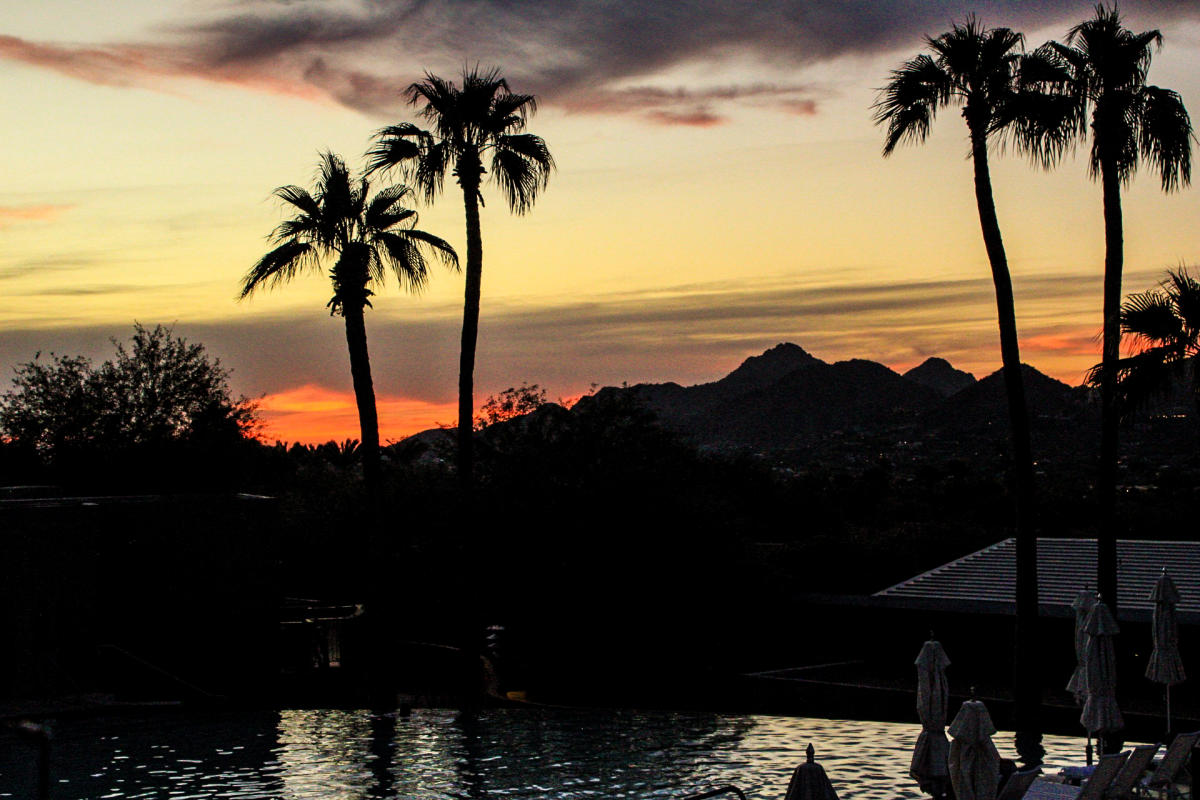 Sanctuary Camelback Mountain is perhaps best known for its divine spa and for having one of the best pools in the valley, but it also tops the list for where to watch the sunset in Scottsdale. Specifically, you'll want to head to the patio at jade bar, which is ideally positioned to take in the sun setting behind Camelback Mountain. As an added bonus, jade bar runs a perfectly timed happy hour from 4 p.m. to 6 p.m. Monday through Thursday.
---
---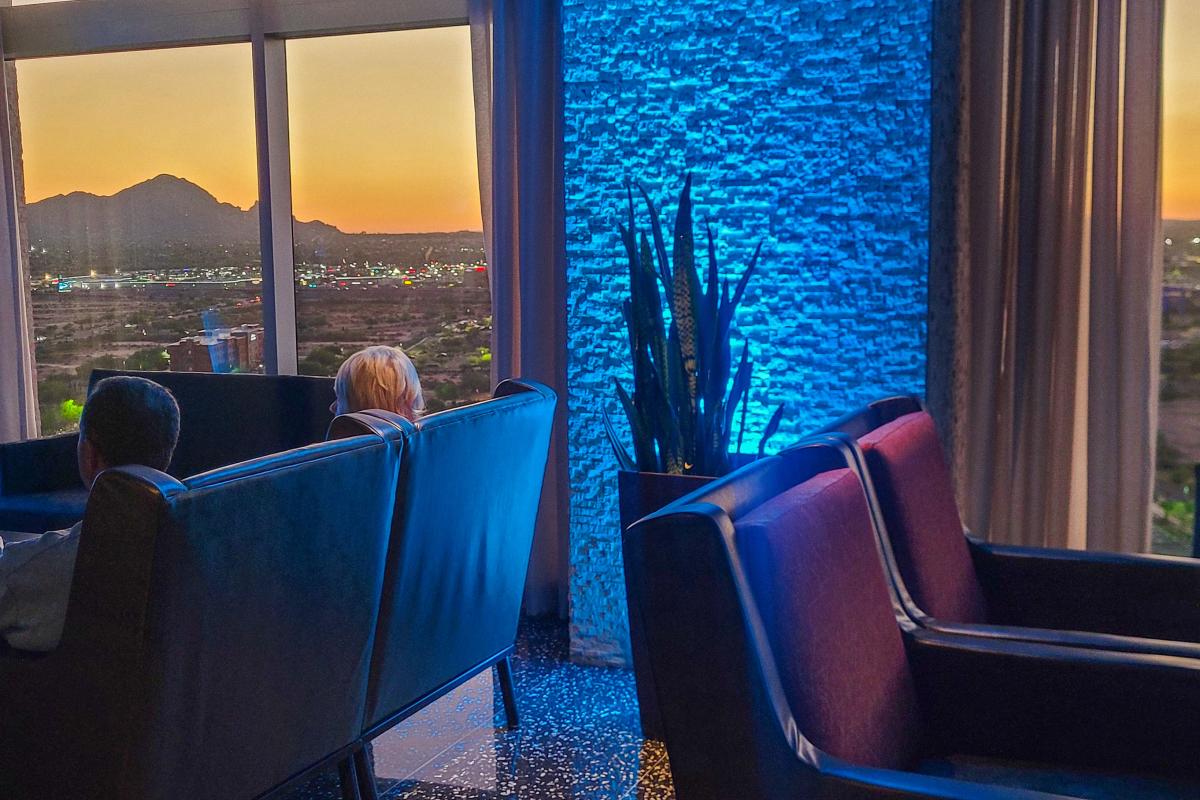 Orange Sky continuously reminds us of how the chic rooftop bar and restaurant got its name. Perched on the 15th floor of Talking Stick Resort, the restaurant features floor-to-ceiling windows and 360-degree views, but the best seats in the house are on the building's west side, where you can take in panoramic sunsets that seem to linger for hours. Dinner reservations are highly recommended, as is arriving early to enjoy a cocktail or two on the open-air patio. 
---
---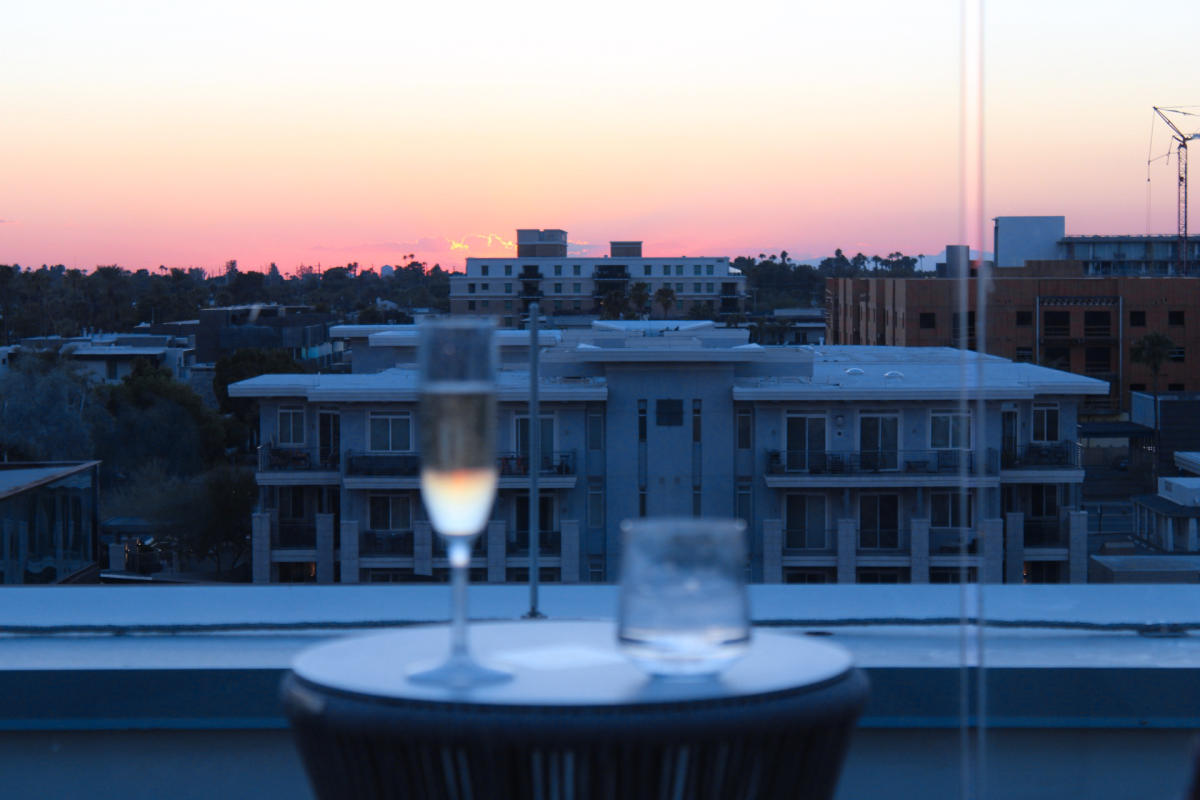 Another one of Scottsdale's best rooftop bars, Outrider sits atop the Canopy by Hilton Scottsdale Old Town hotel. It faces Camelback Mountain and has unobstructed views to the north and south, offering larger-than-life sunsets over the sparkling city below. If you're wondering where to watch sunsets in Scottsdale in the heart of Old Town, this is the perfect choice! Outrider offers an evening small bites menu along with cocktails and local craft beer, but does not accept reservations.