To visit Italy is to discover that food is connected to community at nearly every turn, from the bustle of the morning cafés where neighbors say a quick ciao as they take their espresso, to the traditional restaurants where slow food isn't a movement but just the way things are done, to the cozy, family-run trattorias and the pop-in markets of the alimentary, or grocer's shops.
Keep this in mind when you visit Andreoli's Italian Grocery.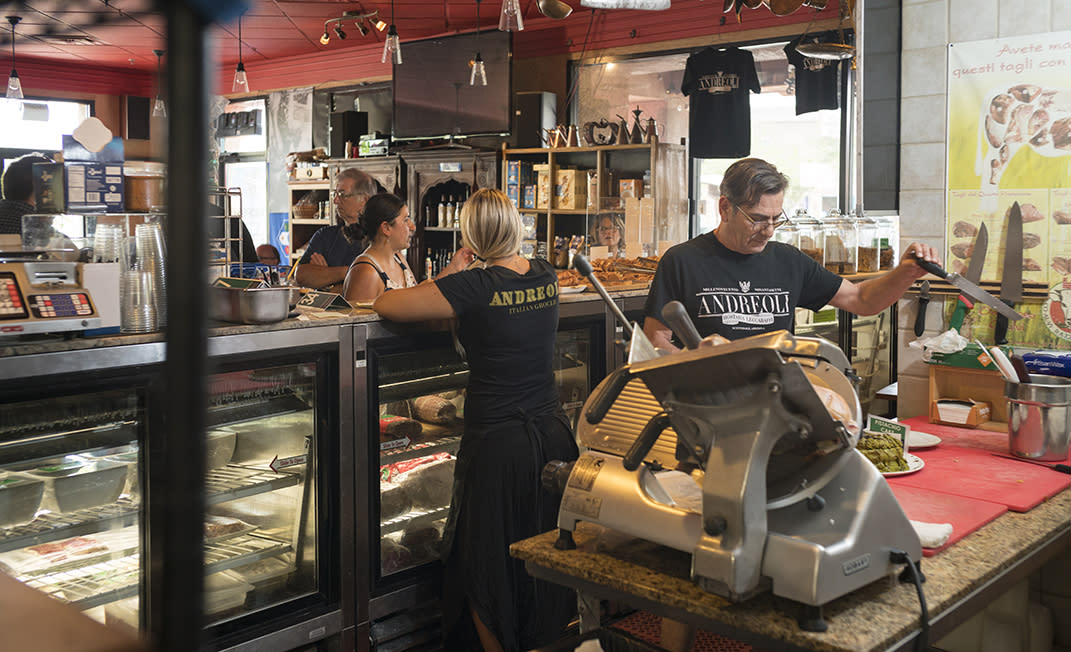 Once you step through the door, you leave the backdrop of the McDowell Mountains and the Scottsdale desert behind. The unpretentious space can be disorienting to the American mind. Is it a dining room? A market? A deli? It is all these things. It is Italy.
Chances are a group of men will be discussing business and politics with the passion and cadence of the Italian language that fills their corner of the room like music. Depending on the time of day, Andreoli's chef and owner Giovanni Scorzo will be among them.
He is as fervent about his food as the men are about their daily discussion. "This is a very purist restaurant. Everything we do here is the best you can do in Italy. No compromise," he explains.
Scorzo came to Arizona in the '80s. Although he received culinary training in Italy, he started in the front of house waiting tables in his new country. It was culture shock, not just in learning the language, but learning what people considered Italian food.
He opened Andreoli's (named for his mother) with his family 10 years ago. It started as a tratorria—like the small, family-run restaurants in Italy with menus that change regularly. But soon it grew into a market, where people could also buy Italian products like olive oils and vinegars to use at home.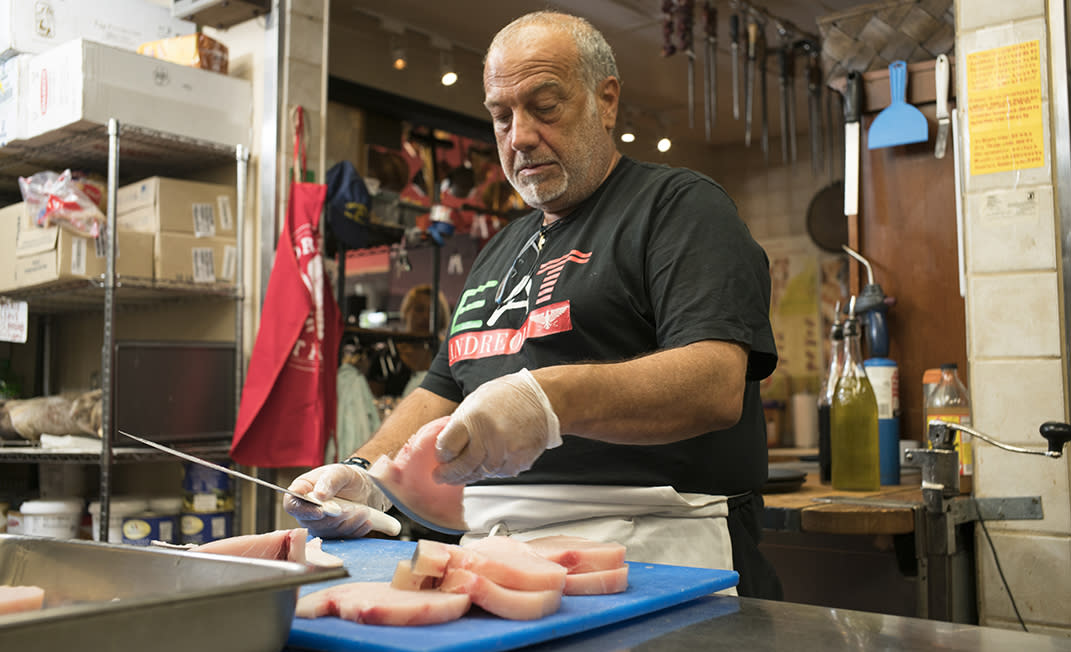 Everything served at Andreoli's is made in house, from the breads, pastries and pasta, to the meats, mozzarella and sauces. Customers order at the counter and the food is brought to them. A sign at the counter says "My Way or the Highway." It's not a joke. Scorzo warns, "If you are used to a typical Italian American restaurant, don't come here."
Sandwiches, antipasto and a handful of regular entrees make up the main menu, but the rest depend on how Scorzo feels. Like a parent feeding his children, it is about love and patience for the meal he will share.
"When I come in, I already know what I will make. Things I like. Things I want [customers]  to try," he says. "For me, how I eat is how the customer eats. That's the only way I know. I don't like to cheat people."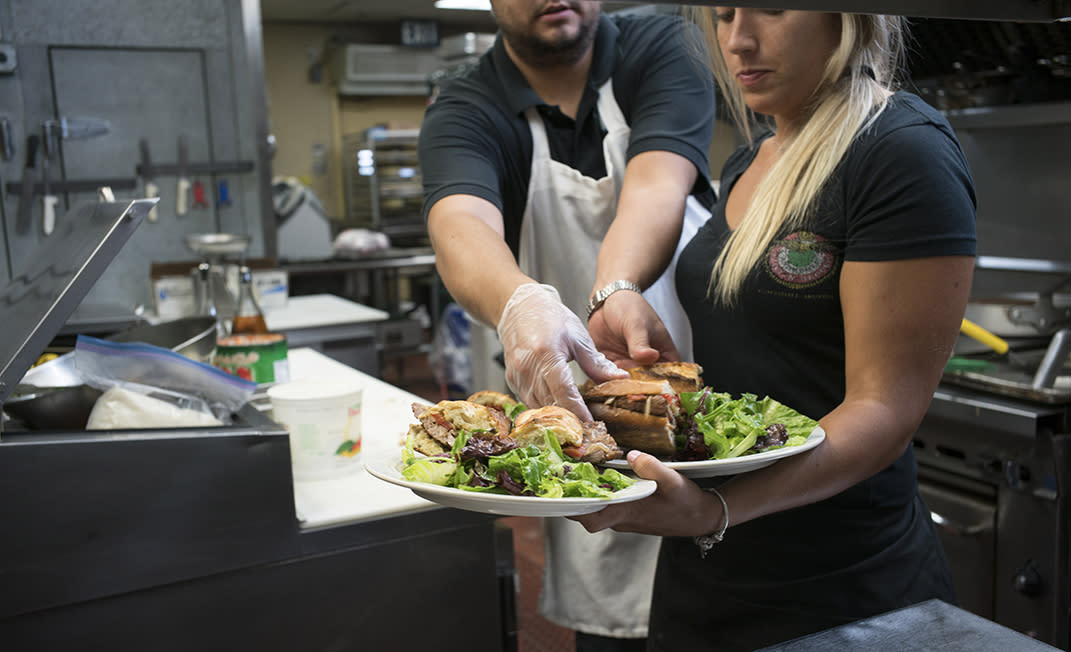 Originally from Calabria in southern Italy, Scorzo worked as a chef in Andora, a town on the Italian Riviera. He loves fish and has a selection flown in fresh every week for the seafood dishes he offers on the menu on Fridays and Saturdays. In October, Scorzo opens up the patio and puts the wood-fire oven to work making pizzas.
"There is a saying in Italy: Tell me what you eat and I will tell you who you are," he says. "That sounds very straight. I think Italian food—the real one—you have to respect the tradition. Plus you have to be in love. Respect the tradition, the recipe. That is the most beautiful thing."