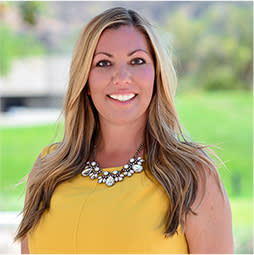 Shannon Johnson, HMCC: National Sales Manager
Originally from the Midwest, Shannon Johnson came to the Scottsdale area to attend Arizona State University in 2001 – and she loved it so much, she never left. Her solid background in hotel and retail sales at the local and national level made her a natural fit for her position as National Sales Manager at Experience Scottsdale. "I love showing off our destination and introducing meeting planners to properties they might never have imagined were available in Scottsdale." The variety of hotels and resorts available in Scottsdale is one of Johnson's key selling points. "We have more than 70 amazing options, and each property has its own hidden gems. I learn something new every time I'm on site visits!" Contact Shannon to find the perfect property for your next Scottsdale program.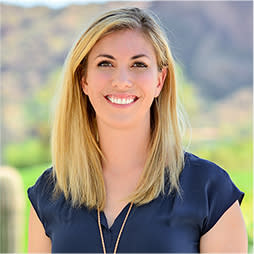 Alleson Dunaway, HMCC: Destination Services Manager
"My job is all about making great connections," says Alleson Dunaway, Experience Scottsdale's destination services manager. "Whether my clients need entertainment, locally made gifts, desert adventures, or anything in between, there's someone in my network who is the perfect fit!" Dunaway brings four years' DMC experience and an extensive event planning background to her position at Experience Scottsdale. "When I connect a meeting professional with one of my local vendors, I know they'll go above and beyond to make the program a success." Contact Alleson to find the perfect fit for your next Scottsdale program.