Check out these resort art collections to enjoy during your stay: 
---
---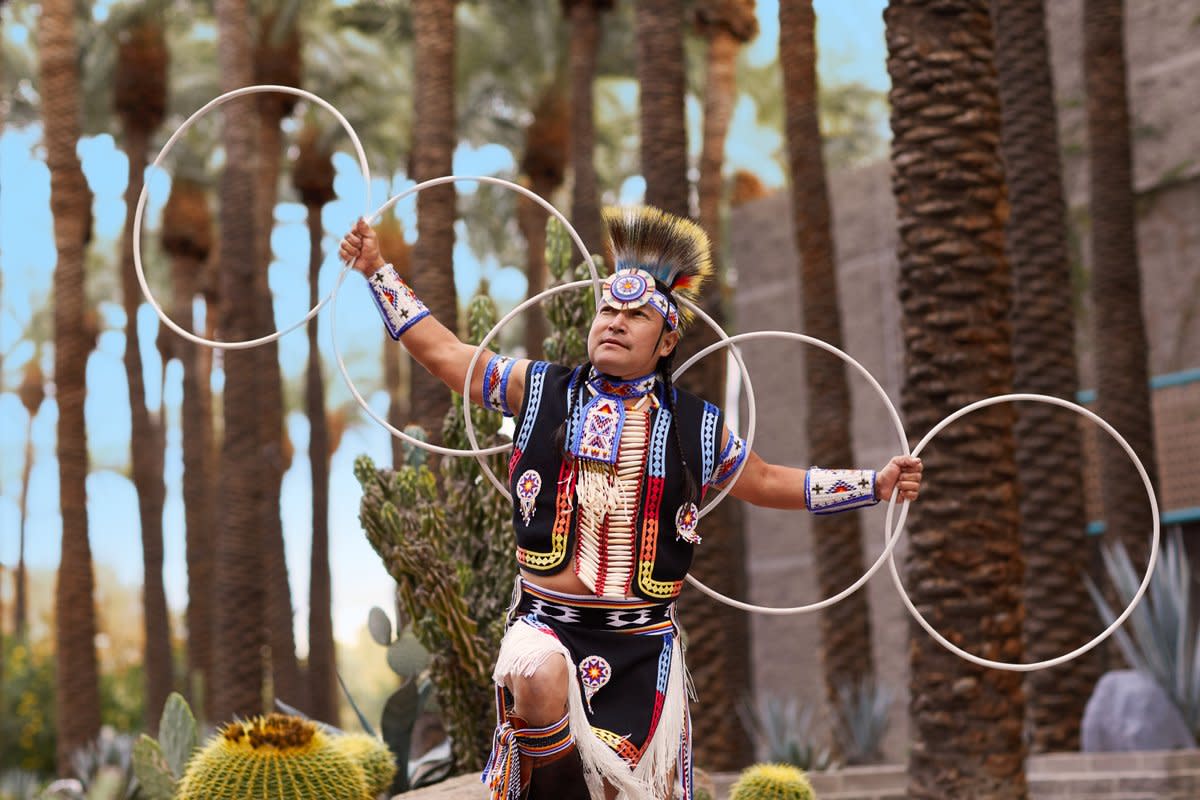 Visit the Hyatt Regency Scottsdale's Native American Learning Center for a unique opportunity to learn about the traditions and culture of Arizona's Native American communities. The center was developed to provide information about Native history, culture and teachings through masterworks of Native artists in both traditional and experimental media, exhibits and a reference library. The resort also offers a renowned art collection highlighted by a life-size bronze Ghan Dancer and Cliff Dweller, a sculpture rendered in paper mache over cedar wood by Clyde Connell to evoke the imagery of the Southwest.
---
---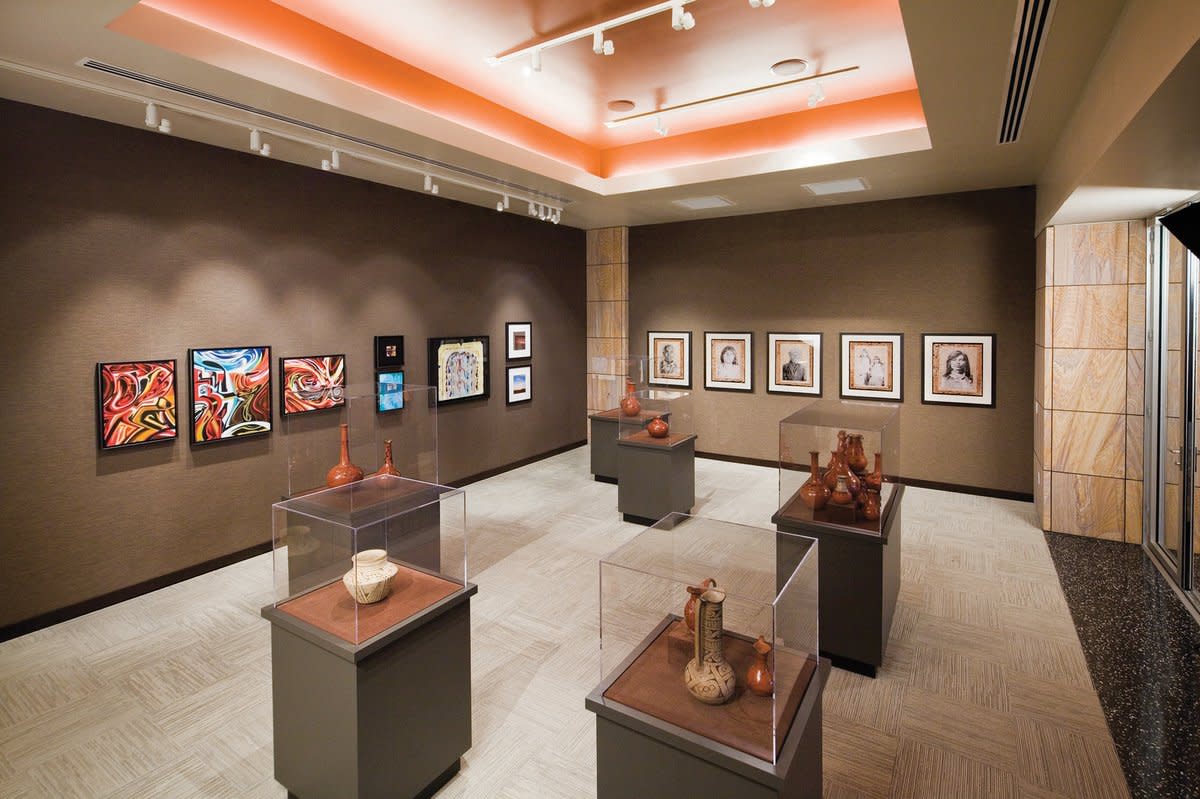 Stitch together the past and present of the nearby Salt River Pima-Maricopa Indian Community (SRPMIC) at the resort's Cultural Center. The Center houses a priceless collection of Native American art, including pottery, jewelry and baskets, as well as a talking stick, a custom piece from which the resort gets its name. Most of the art included in the displays was created by members of the SRPMIC and reflects the community's Pima and Maricopa heritage. Other mediums of art featured throughout the resort include historic Arizona photos, textiles, contemporary Native American paintings and more.
---
---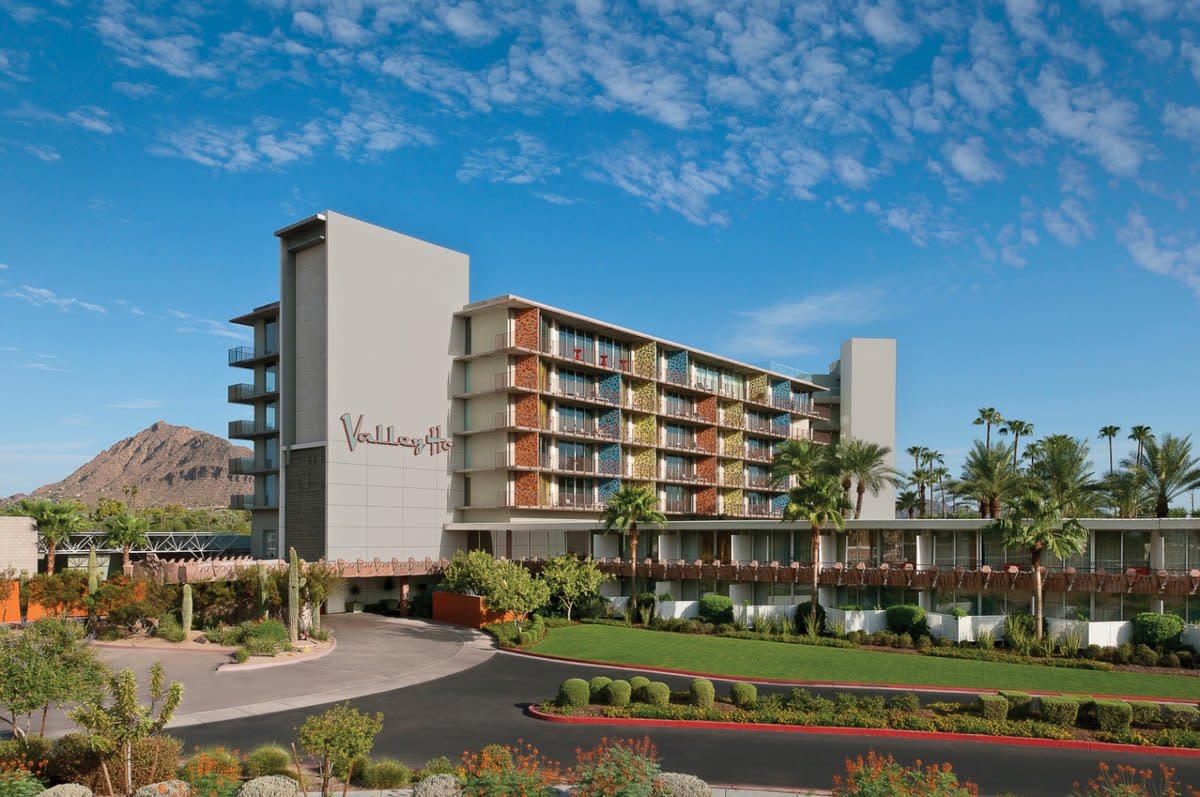 Scottsdale's only historic hotel and regarded as one of the best mid-century modern landmarks in the country, Hotel Valley Ho offers expert-led architectural walking tours of the buildings and grounds. Designed by Edward L. Varney, this restored 1950s gem has hosted Hollywood luminaries such as Humphrey Bogart, Marilyn Monroe and Zsa Zsa Gabor, as well as the 1957 wedding reception of teenage heartthrobs Robert Wagner and Natalie Woods.
---
---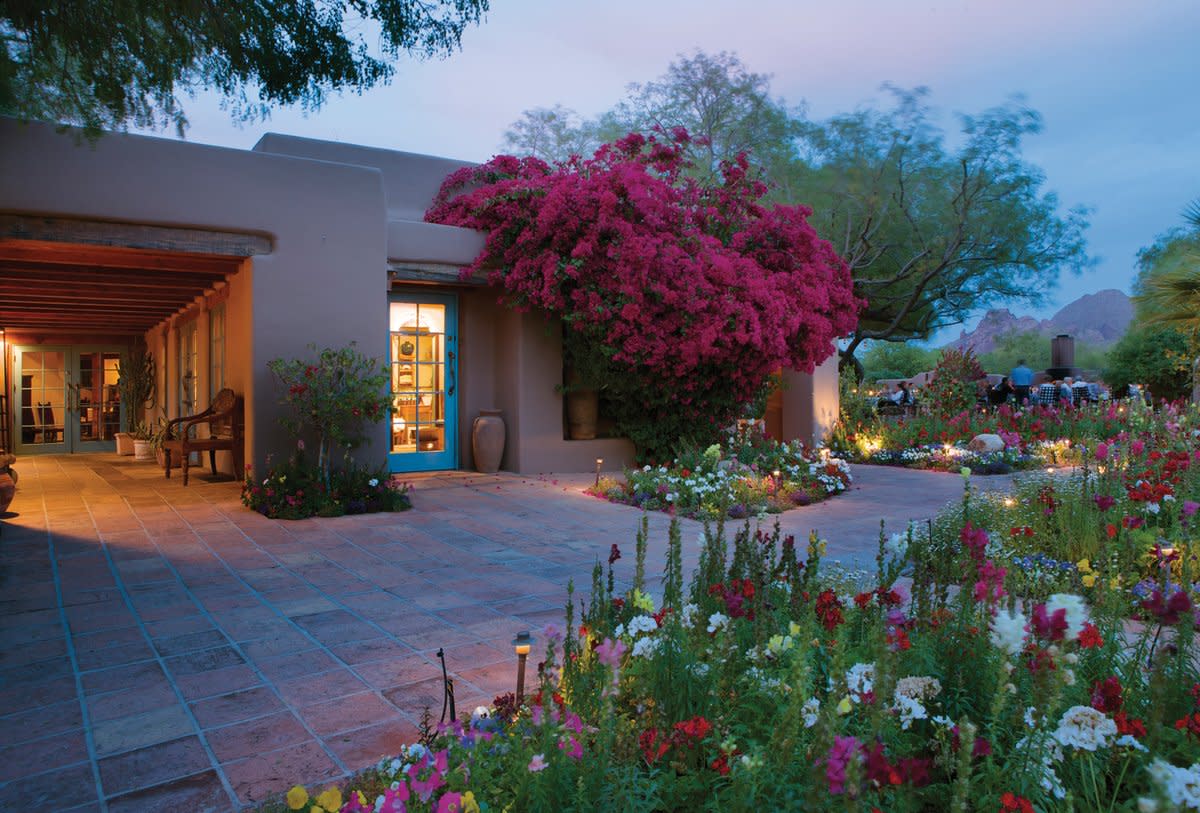 The Hermosa Inn is built on the grounds of famed cowboy artist Lon Megargee's hand-built ranch home. Starting in the 1930s, Megargee – who also worked as a cowboy, bronco buster and poker dealer and studied architecture in Spain – used adobe blocks formed onsite and beams recovered from an abandoned mine to create an artist studio and home he dubbed, Casa Hermosa or "beautiful house." Today, this refined resort incorporates elements of the original structure, while the restaurant, Lon's, features various Megargee paintings and self-portraits.
---
---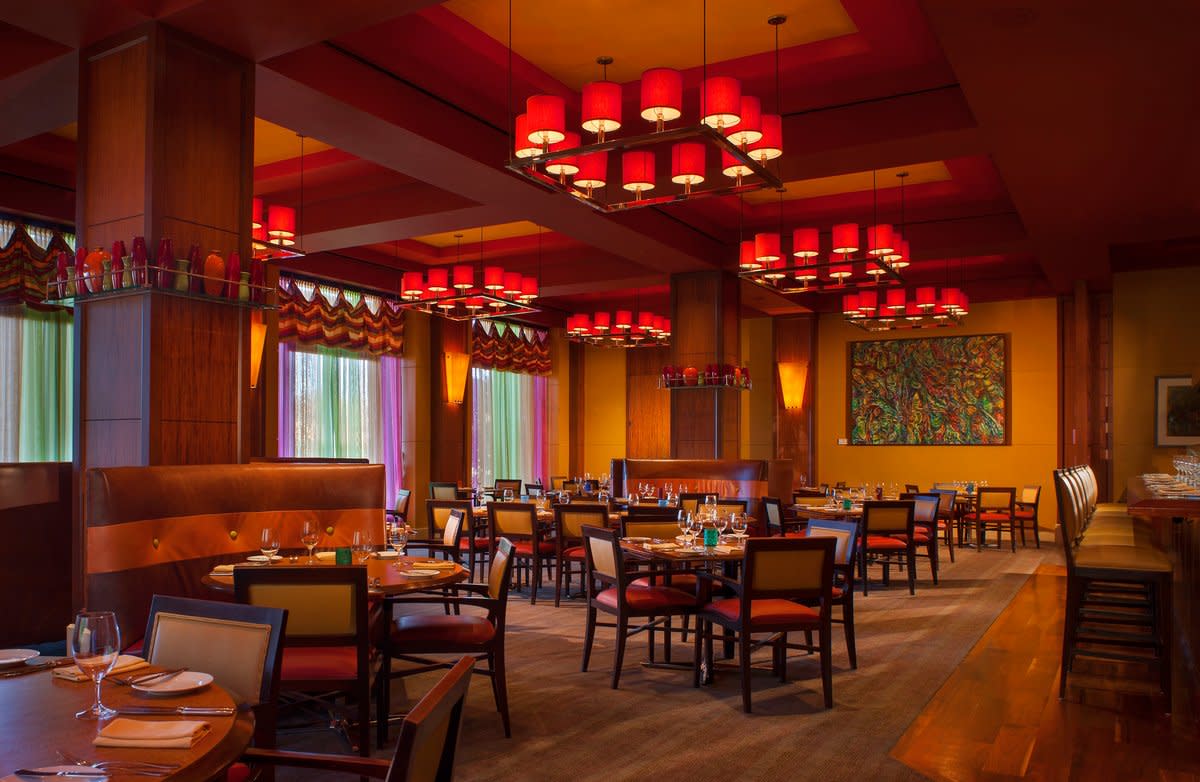 Revel in the bright surrealistic artwork of Nelson Garcia-Miranda at The Westin Kierland Resort & Spa's deseo restaurant. As the resident artist at this elegant Latin hot spot, guests are able to savor Miranda's paintings and exuberant-yet-functional pieces, including votives, champagne flutes and wine glasses, as well as watch this Cuban-born artist create vibrant paintings right inside the restaurant.