For fans of rich, buttery avocados, spying avocado toast on a breakfast menu is cause for celebration. The possibilities are endless –  whole wheat or sourdough bread stacked with over easy eggs and bacon, crowned with tomatoes and sprouts or showered with lemon juice and  hot sauce. To help you find breakfast nirvana, we've rounded up the best places to find avocado toast in Scottsdale.
---
---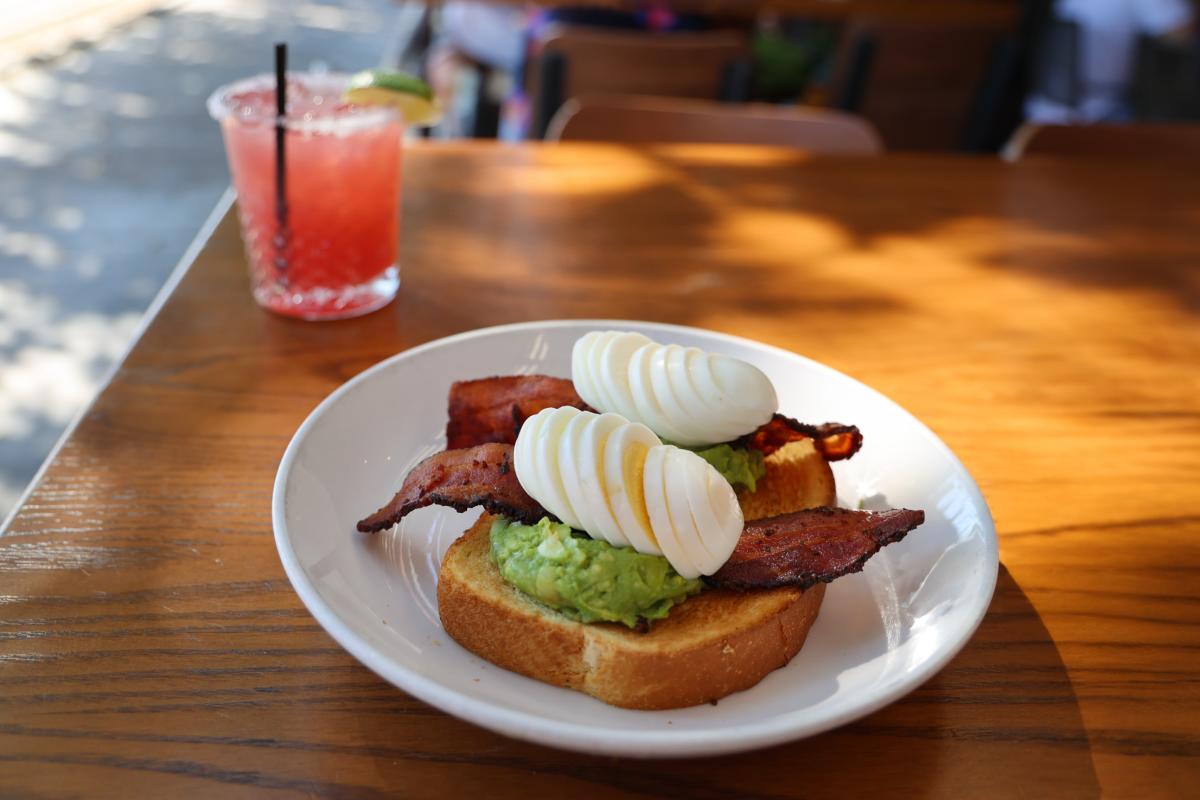 At Daily Dose, thick, toasted egg bread provides a sturdy anchor for creamy avocado layered with pieces of crispy bacon and topped with two sliced hard-boiled eggs. Spice up the toast with sriracha or salsa or eat au naturel. Either way, this protein-packed combo that's half breakfast, half lunch, will satisfy your hunger for hours.
---
---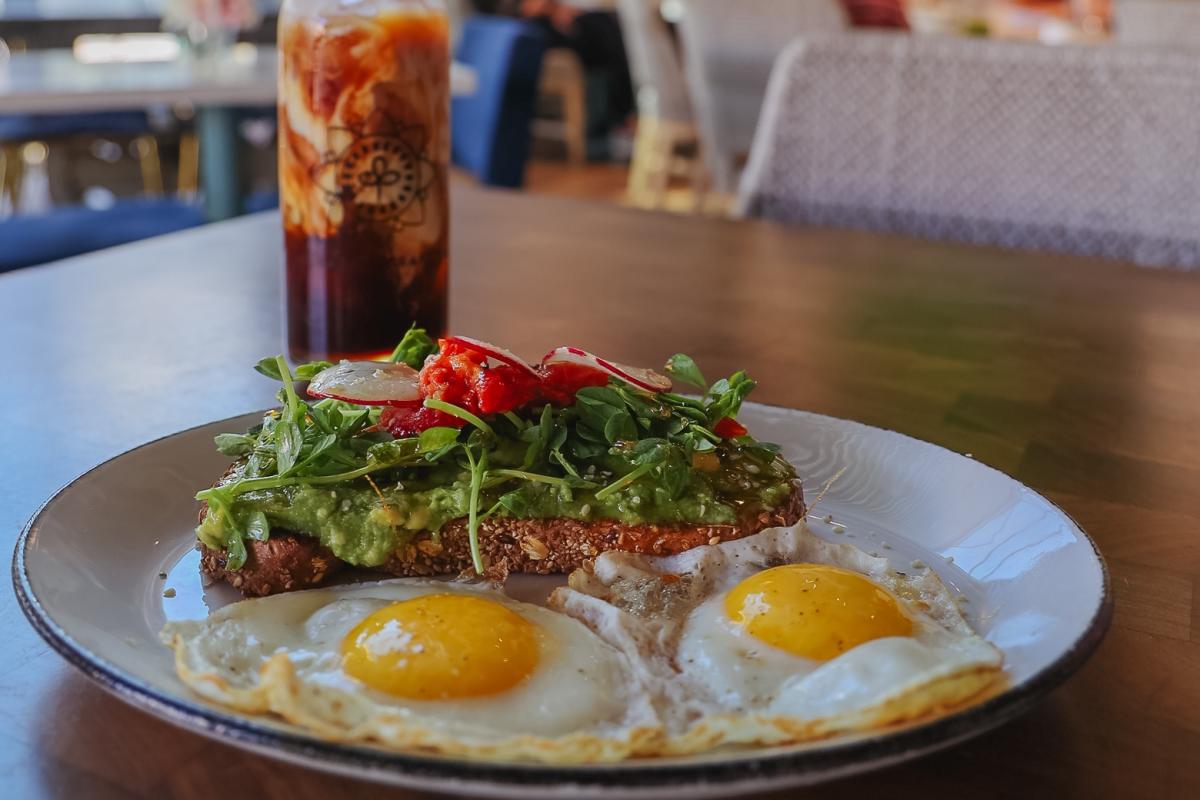 This health and sustainability-focused Scottsdale eatery serves up avocado toast on hearty nine-grain wheatberry bread capped with smashed avocado and tangy marinated tomatoes along with crunchy radishes and pea sprouts. The toast sits atop thick ribbons of spicy honey that delivers a sweet punch with a little heat. Add two eggs any style and you've rounded up the perfect breakfast. 
---
---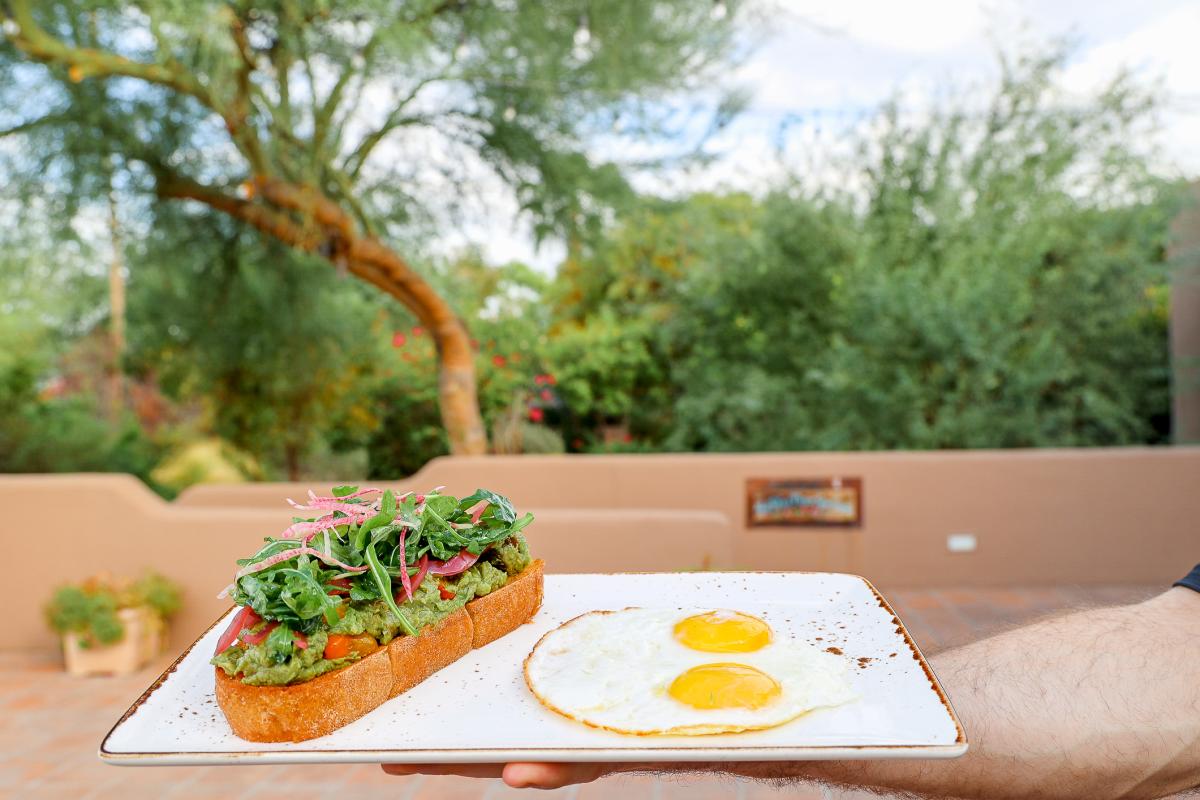 Avocado lovers will swoon over Lon's avocado toast served on ciabatta bread brushed with extra virgin olive oil and then toasted. Chef Alejandro Martinez slathers the toast with ripe, smashed avocados drizzled with Meyer lemon oil mixed with cherry tomato halves.  He stacks two sunny-side up eggs on top and then finishes with house-pickled onions, locally grown arugula and julienned radish.
---
---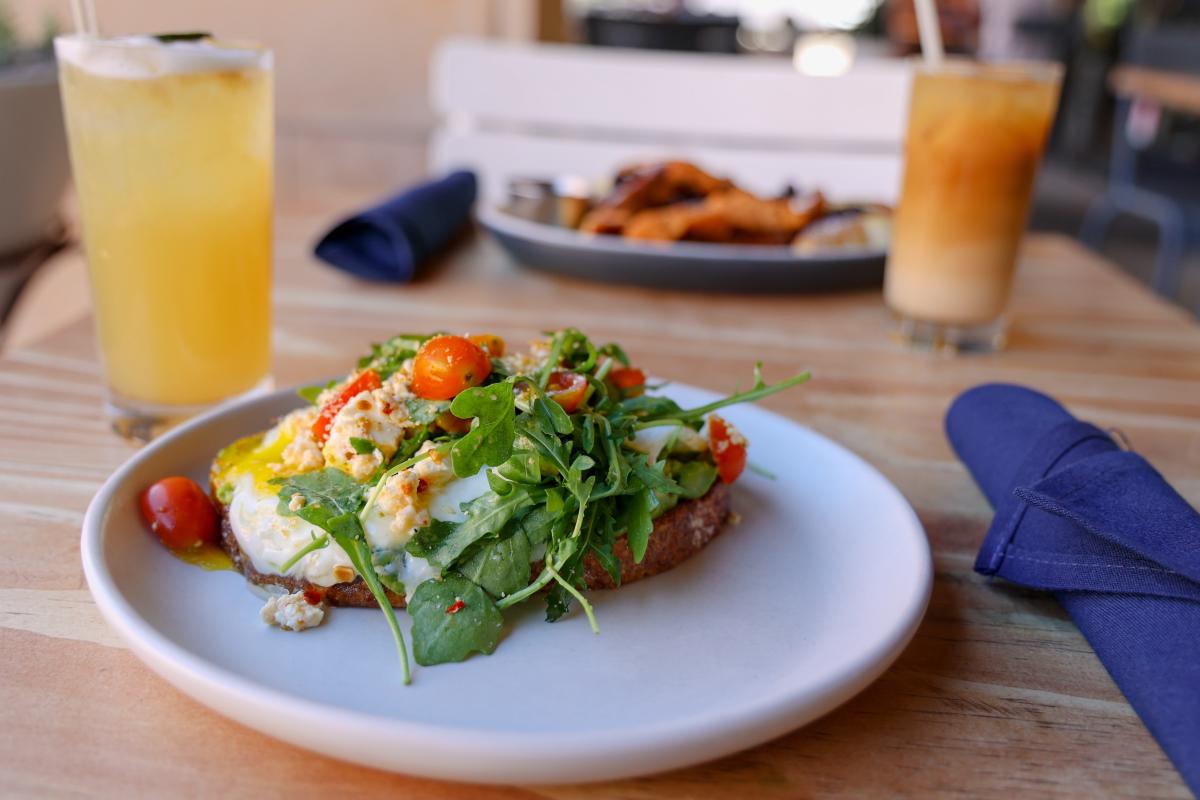 To fuel your day, check out the robust avocado toast at Prep & Pastry. The brunch dish features a slice of sourdough toast spread with snappy, herb-rich guacamole, a mound of leafy arugula dressed with lemon vinaigrette, a handful of cherry tomato halves and a shower of marinated feta cheese sprinkled with dukkah, a Middle Eastern nut, seed and spice mix.
---
---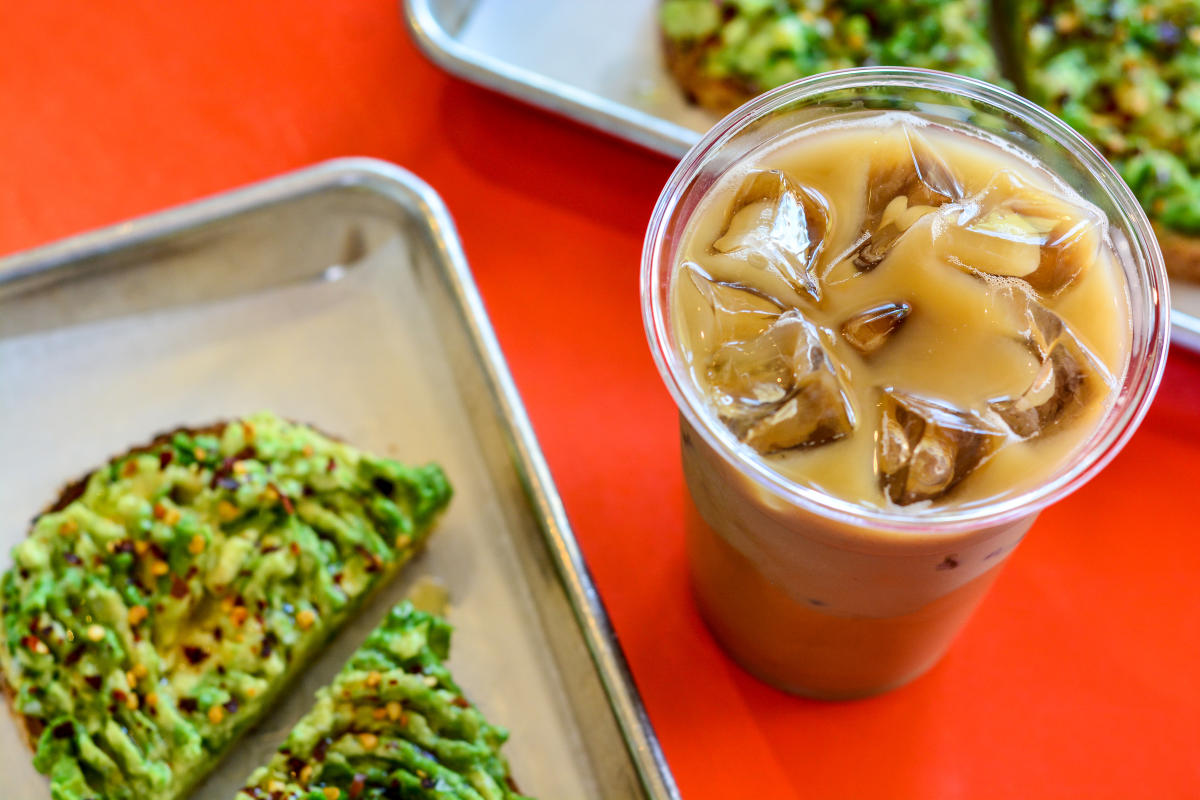 Built on toasted, locally-made sourdough with just the right amount of crunch, Berdena's avocado toast sports a layer of smashed avocado brightened with lemon juice, dusted with flaky sea salt and then finished with zesty red pepper flakes. The preparation is simple, but the flavors shine. Order as a stand-alone or add an egg, and whatever you do, pair it with Berdena's signature iced Honey Lavender Latte.