Drink Your Veggies
"Eat your veggies" may have been a common parental refrain in your childhood, meant to encourage you in your daily intake of vitamins as you ate around the broccoli or hid beets in your napkin. As adults, a transition from plate to glass brings us another method to incorporate fresh vegetables into our diet – mixed with alcohol in colorful cocktails. With Scottsdale's spring and fall planting seasons and bustling farmers markets, a refreshing, nutritionally-boosted libation is the perfect pick-me-up.
True Food Kitchen is based on the concept of healthy, flavorful cuisine, so naturally, their cocktails do the same. Try the Forbidden Root, made with organic vodka infused in-house with lemon, fresh-pressed red beet and apple juice and a rowdy accent of rosemary.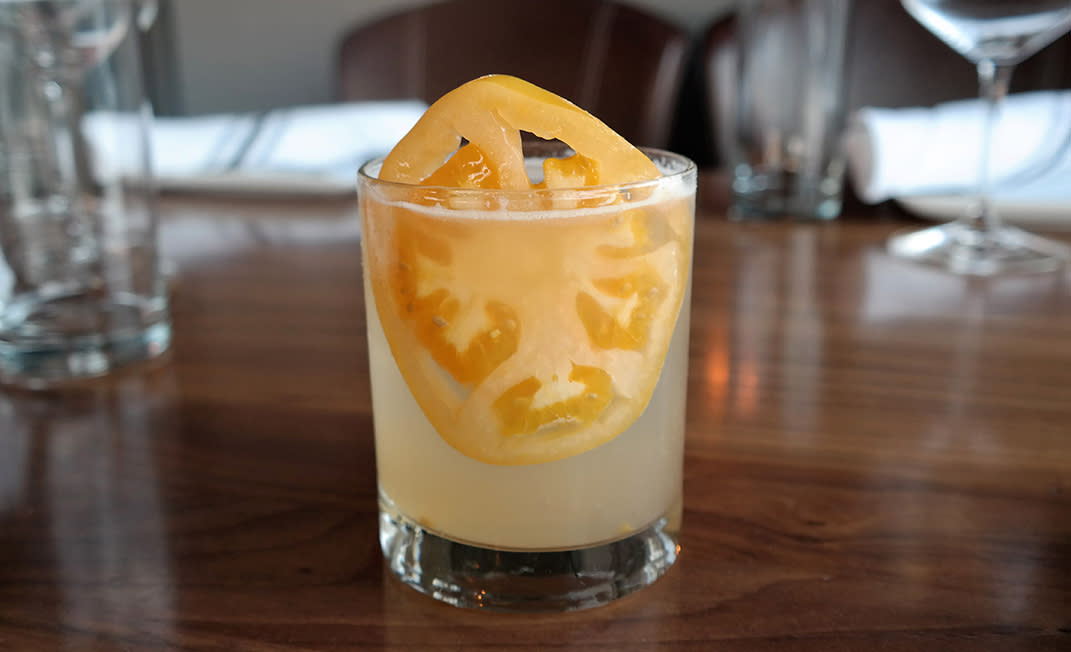 At Bourbon and Bones, Richie Moe has incorporated juicy tomatoes into his cocktail (shown above), a delicious combination of muddled tomato, gin, Montenegro, simple syrup, lemon juice, thyme and a splash of bitter lemon soda.
Avocado might be an unexpected ingredient in your cocktail, but it's a perfect partner for tequila, lending a cool and creamy texture to this agave spirit. For the Diosa Verde at The Boulders Resort and Spa, avocado is muddled with cilantro and lime and mixed with agave syrup and a combination of Casa Noble silver tequila and habanero-infused tequila made in-house.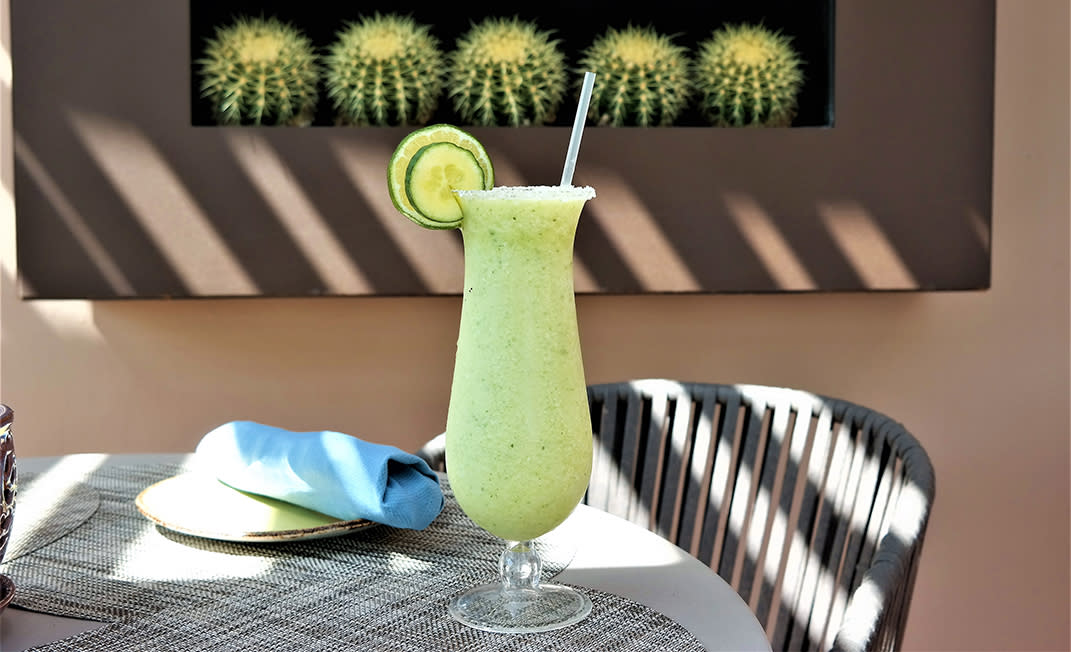 Avocado also makes an appearance in the Verde Margarita (shown above) at poolside Saguaro Blossom at the Four Seasons Scottsdale. Bartender Drew Payne was inspired by the classic pairing of margaritas and guacamole to create this smooth blend of tequila, cucumber, jalapeno, avocado, lime and mint.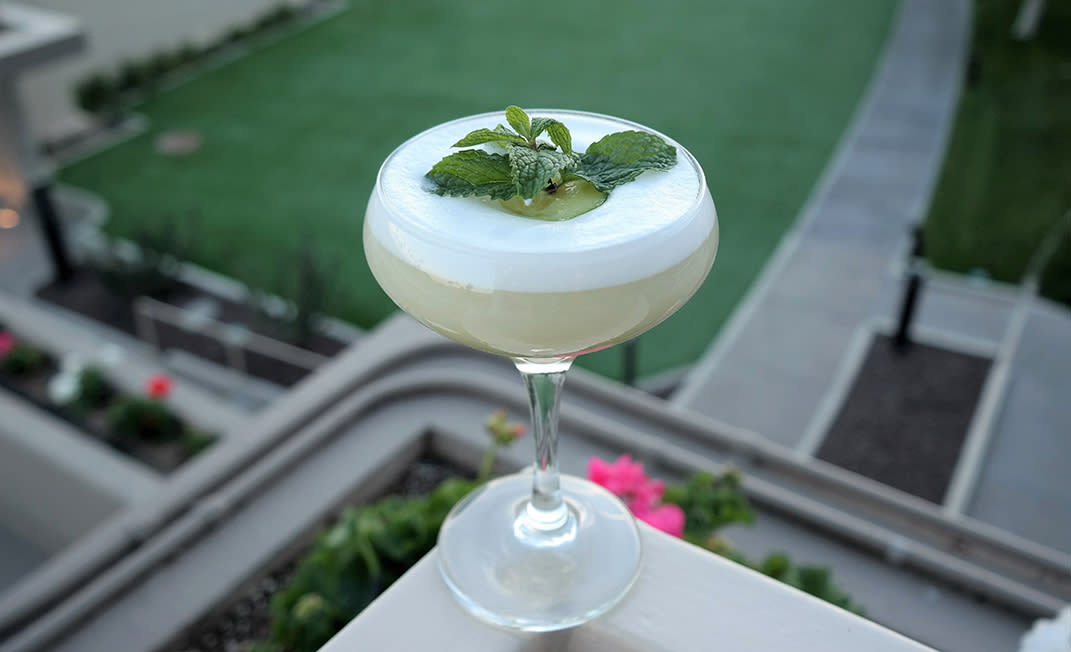 You'll find the panoramic views at the Thirsty Camel at The Phoenician resort a perfect setting to enjoy their craft cocktails. Award-winning mixologist Robert Porter uses a tomato and watermelon shrub to give his wonderful Sandia Martini its vivid hue, complemented by agave nectar, vodka, Cointreau, and lime finished with drops of basil oil. Cucumber stars in his Cloud Nine (shown above), along with vodka, St. Germain elderflower liqueur, lime, simple syrup and mint shaken with frothy egg white.
At the Mix Up Bar at Royal Palms Resort, head bartender Tyler Strasser explains that he created his Tequila for Health with nopales (cactus) juice "to create cocktails that have more to offer than just the booze, and nopales are rich in antioxidants, vitamins, minerals and fiber content." His creative cocktail combines blanco tequila with Cointreau, lime, fresh nopales juice, and AZ Bitters Lab Mi Casa bitters.
Kirsten Rogge's Pepino Especiado at The Scott Resort is another vibrant palate-pleaser with muddled cucumber and reposado tequila rounded out by agave syrup, lime and grapefruit juice, chocolate bitters, and a pop of black pepper.
When you think alcohol and veggies, a spicy Bloody Mary might be the first thing that comes to mind. Hash Kitchen is justly famous for its immense build-your-own Bloody Mary Bar (60 toppings!) where you can choose from vodkas infused in-house with cucumber, jalapeño, or pickled peppers.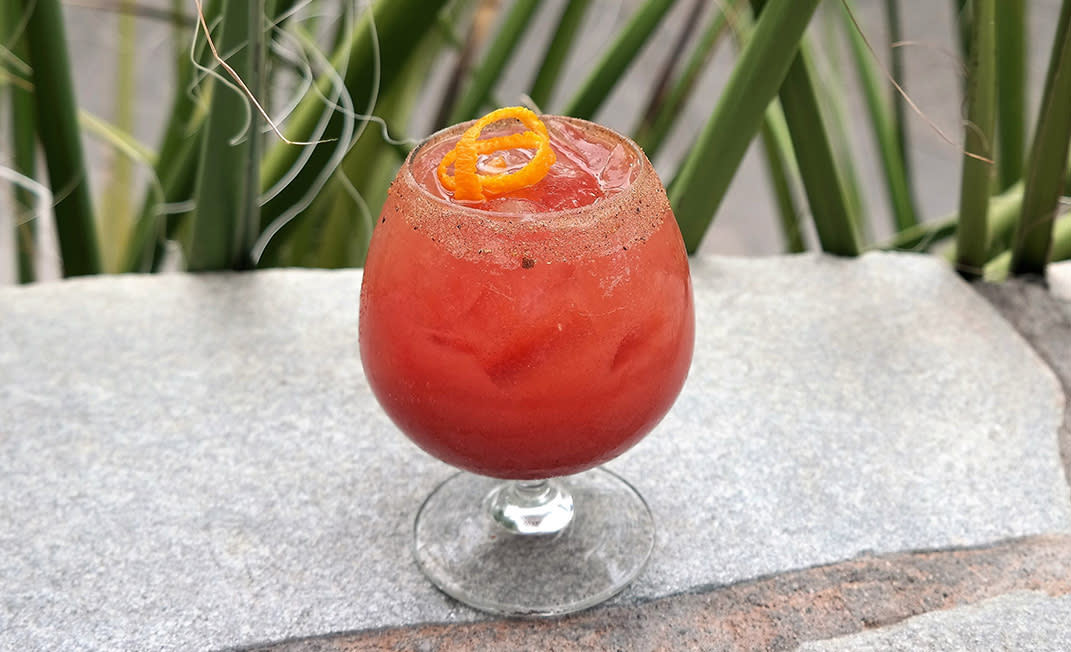 Though technically a fruit, their sweet and savory notes make our Arizona dates worthy of inclusion in a cocktail, and there's no better way to enjoy them than in PJ Baron's Date Night at Hotel Valley Ho. This tasty delight is made with Casa Noble Tequila reposado, Grand Marnier, orange and lime juice, and his Baron's cranberry-date syrup
The next time you are working on getting your five-a-day in, raise your glass and toast to your health with boozy plant-centric cocktails.