Whether you're catching up with family or recuperating with friends after a late night in Old Town, there's no better way to do brunch than to sip on a delicious drink as you dine. Luckily, Scottsdale's hottest brunch spots have a knack for turning a basic mimosa into something worth bragging about. Try these fun brunch cocktails on your next weekend get-together.
---
---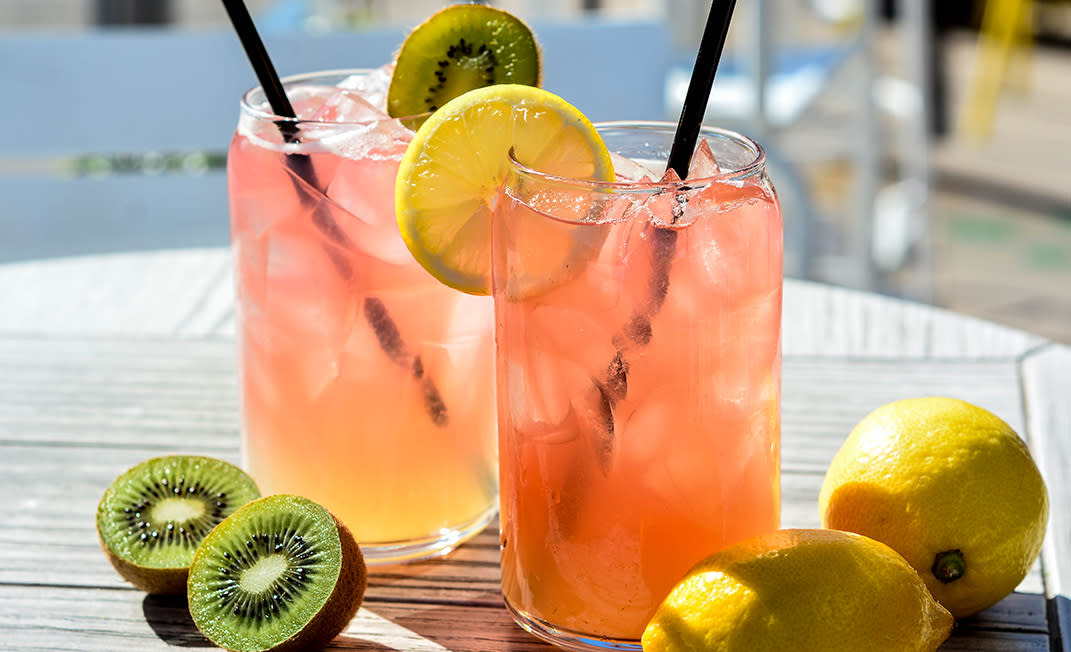 Kombucha Cocktail
A healthy cocktail - now, that's something we all can say yes to. Farm & Craft is known for their health-based style, so creating a cocktail that your yoga instructor would approve of is not unusual. In their Kombucha cocktails, the fermented tea keeps your health in check while a little splash of booze can take the edge off. F&C has quite the list of Kombucha Cocktail combinations, but their Kombucha + Gin is personally my favorite. If you're not up for alcohol, don't worry, they have organic Kombucha available on tap!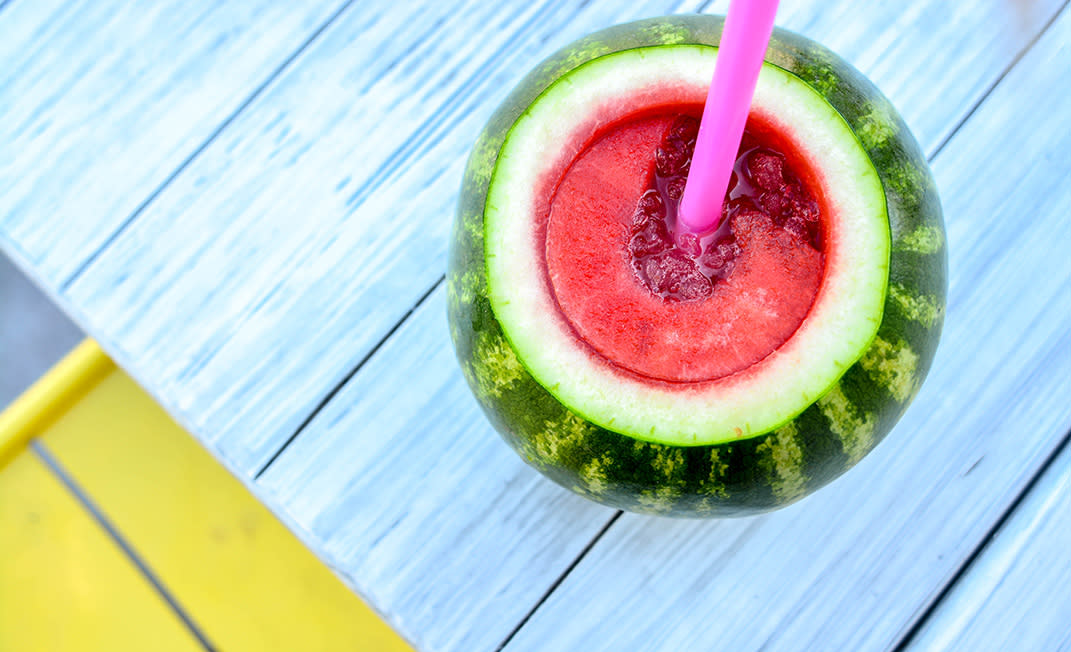 Forbidden Fruit
Yes, that is a blended cocktail in a fresh watermelon rind. F&C's Forbidden Fruit Cocktails are sweet and simple – made of fresh fruit juice blended with vodka or tequila inside a grapefruit or watermelon. What better way to enjoy a Greyhound than inside a grapefruit? I'll take two!
---
---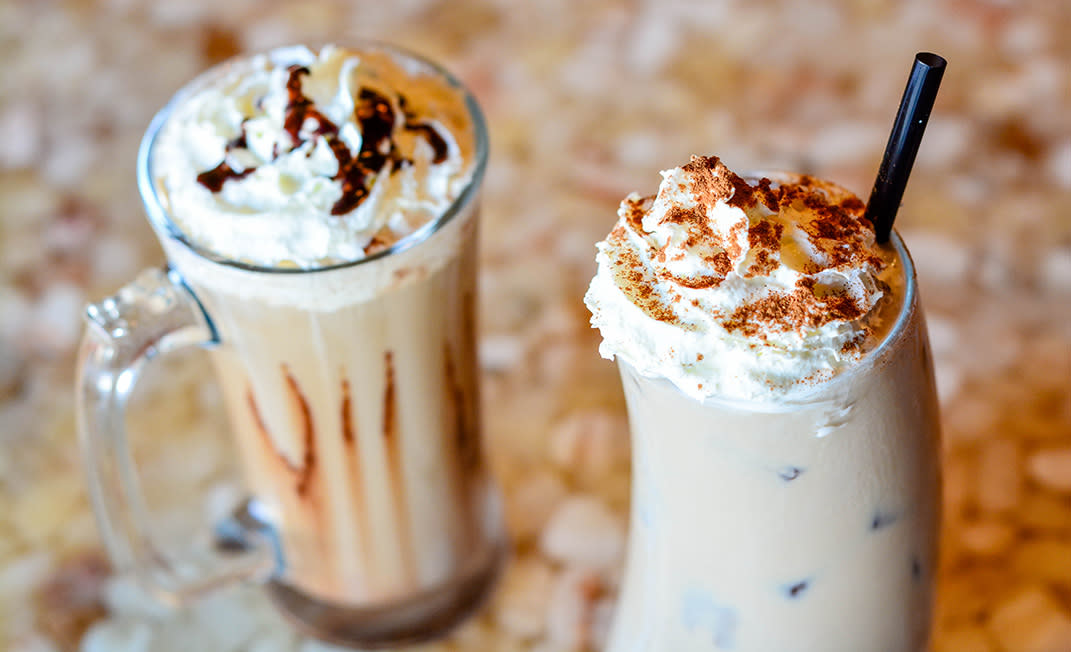 Spiked Coffee Drinks
Morning coffee is a staple in my house but adding an ounce (or two) of Bailey's definitely makes it brunch-worthy. Old Town Scottsdale's Daily Dose has the perfect grown-up coffee drinks. Their list of Spiked Caffeine Fixes includes The Classic, made with Makers Mark, Bailey's Irish Cream, and Frangelico. However, if you're up for something sweeter, their Cinnamon Chata is the drink to order. Made with Rumchata, Bulleit bourbon, and Cinnamon Brown Sugar Torani syrup, this drink pairs great with their classic cinnamon roll cakes.  
---
---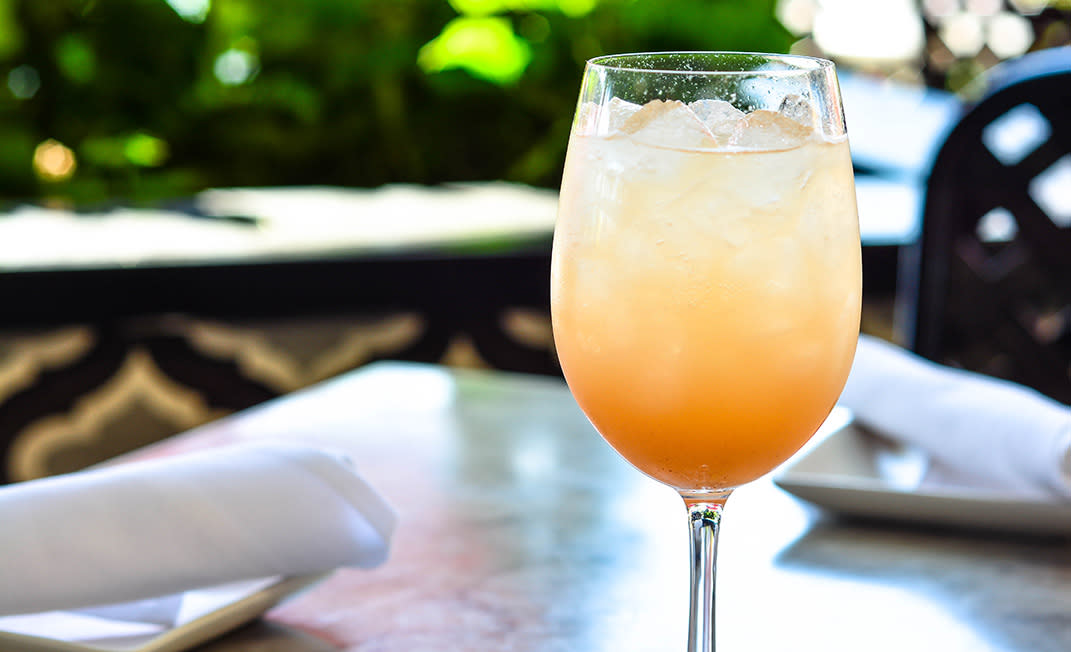 Peach Bellini
It's the weekend and all you want to do is unwind and sip on some bubbles – at Olive & Ivy you can do just that. Their refreshing Bellini is a sweet sip that's especially nice if you're sunning on O&I's spacious, tree-lined patio. Made with peach purée, peach liqueur, Smirnoff vodka, and prosecco, this brunch-worthy cocktail is summer in a glass. With an appealing brunch menu, the Bellini pairs well with their yogurt parfait, which is topped with fresh berries and peanut granola. If you're looking for something more hearty, their cinnamon french toast is a must-try!
---
---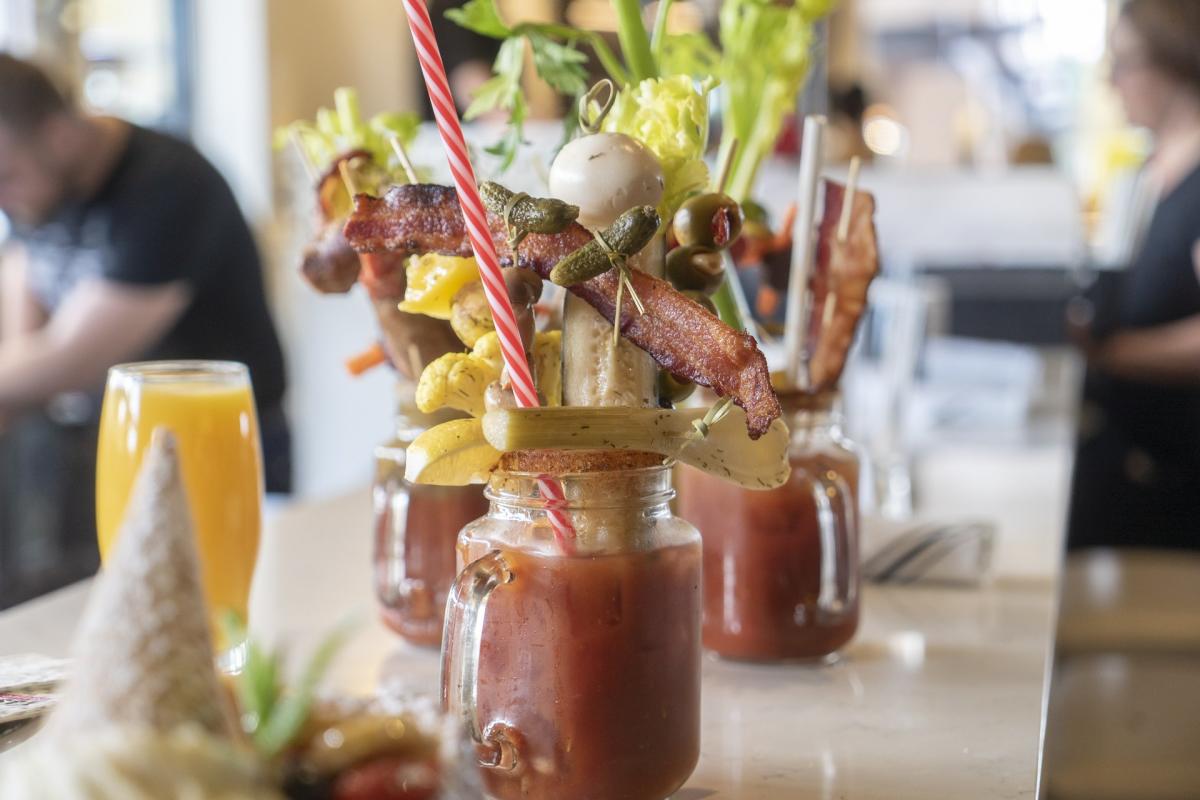 Bloody Mary
At Hash Kitchen, the Bloody Mary becomes a meal. Literally. Their build-your-own Bloody Mary bar features more than 40 delicious craft toppings, including fried ravioli, mozzarella sticks, garlic stuffed olives, bacon, and many more. It's easy - just pick an infused vodka (bacon is my favorite), choose between four house Mary mixes, and top it off with whatever your "bloody" heart desires. And if you're still hungry, Hash's menu of breakfast entrees is crazy good.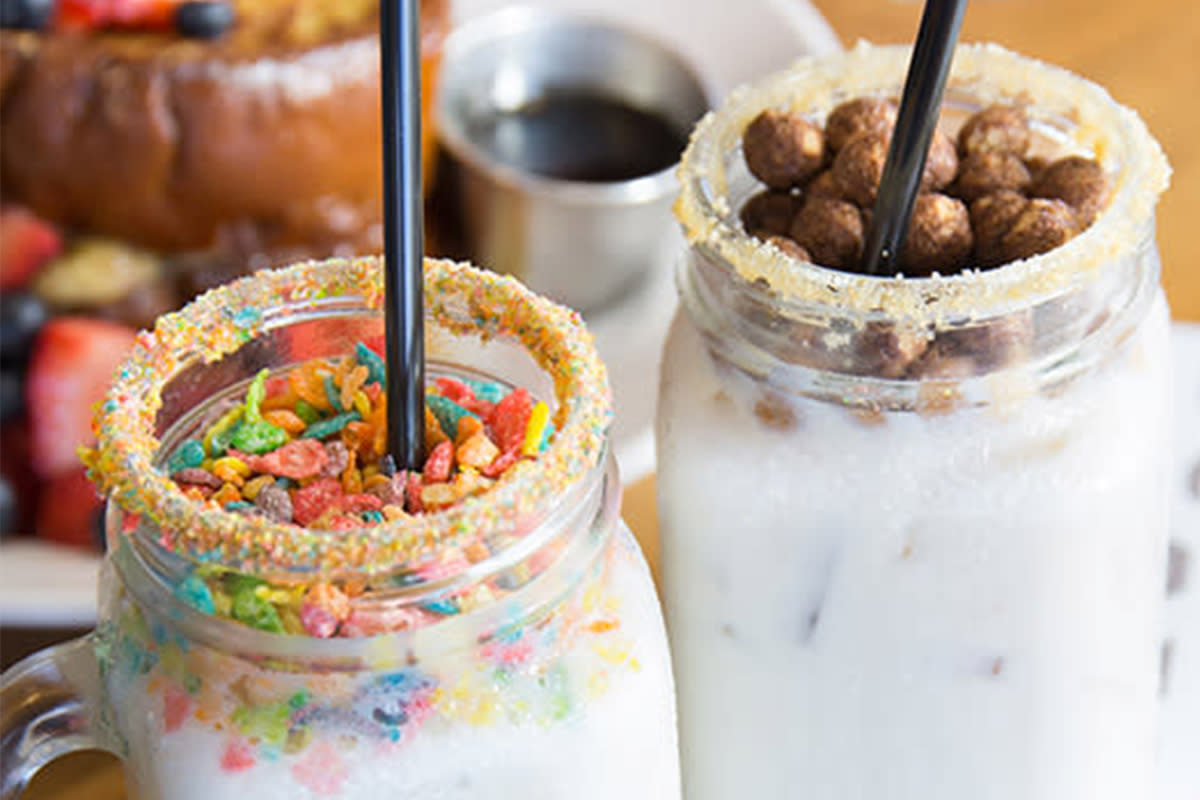 Cereal Milk Cocktail
If you thought Hash Kitchen's Bloody Mary's were eye-catching, then you have to try their Cereal Cocktails. Trix may be for kids, but these drinks are exclusively for ages 21+. Hash takes your favorite classic cereals like Coco Puffs, Fruity Pebbles and Cinnamon Toast Crunch, and pairs them with a complimentary liquor like Kahlua, Loopy Vodka or spiced rum. It's an inventive – and boozy – take on your childhood breakfast.