What do hiking and sustainability have to do with one another? At Scottsdale's McDowell Sonoran Preserve, everything — literally.
The idea for the Preserve started in 1990 with a group of 14 citizens concerned about the city's development expanding further and further north. Today, the Preserve spans over 30,000 acres, protecting much of the McDowell Mountains and the surrounding areas. The Preserve encompasses 235 miles of eco-friendly hiking trails and is home to an impressive 200-plus species of vertebrates, countless invertebrates, and nearly 400 plant species.
Considered Scottsdale's crown jewel and known as "the people's Preserve," the McDowell Sonoran Preserve prioritizes sustainability and preservation in numerous ways. There's so much to hiking in the desert that it's worth conserving for our future generations.
---
A Model of Sustainability
---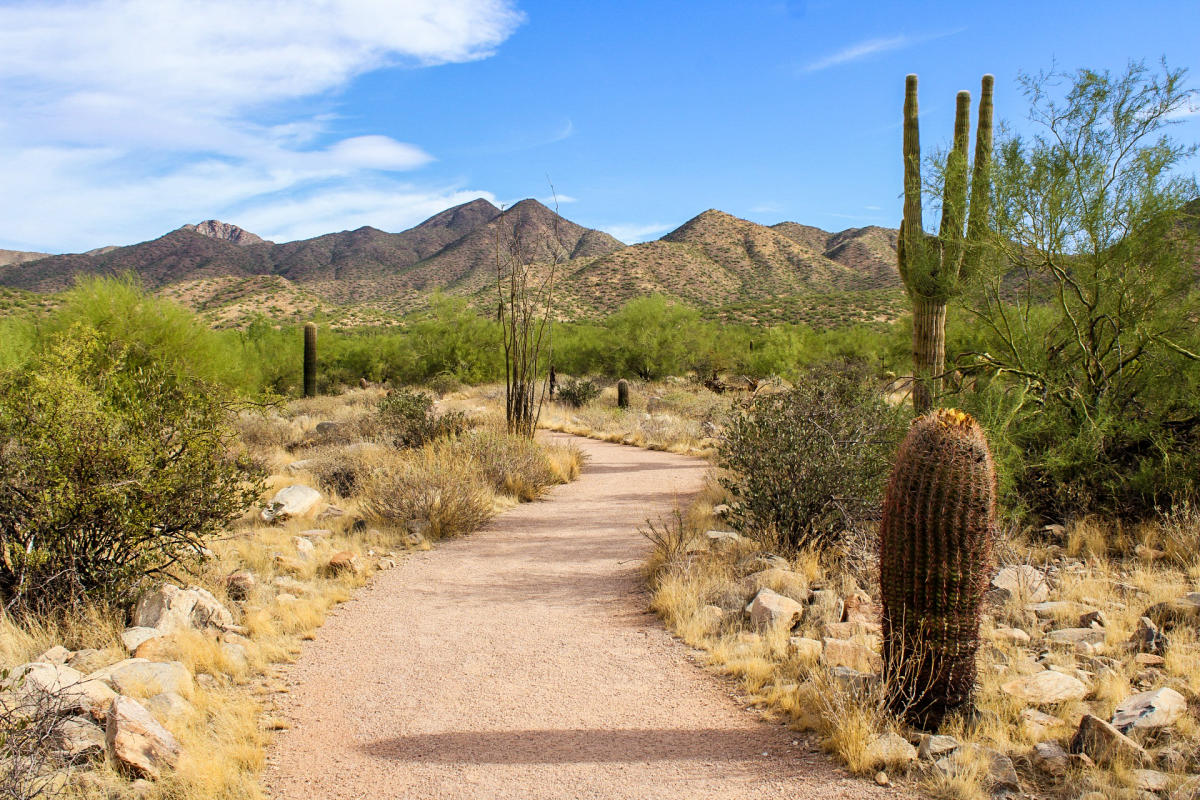 Melanie Tluczek, assistant director of the McDowell Sonoran Conservancy Field Institute, explains, "To us, sustainability means thinking long-term about how we can work to keep the Preserve diverse and thriving in perpetuity. Accomplishing this requires combining knowledge of the Preserve's natural resources with an understanding of how to sustain those resources and communicating their importance to the next generation."
Visitors see these efforts woven throughout virtually every aspect of the preserve as they hike through the desert.
---
Building Sustainability
---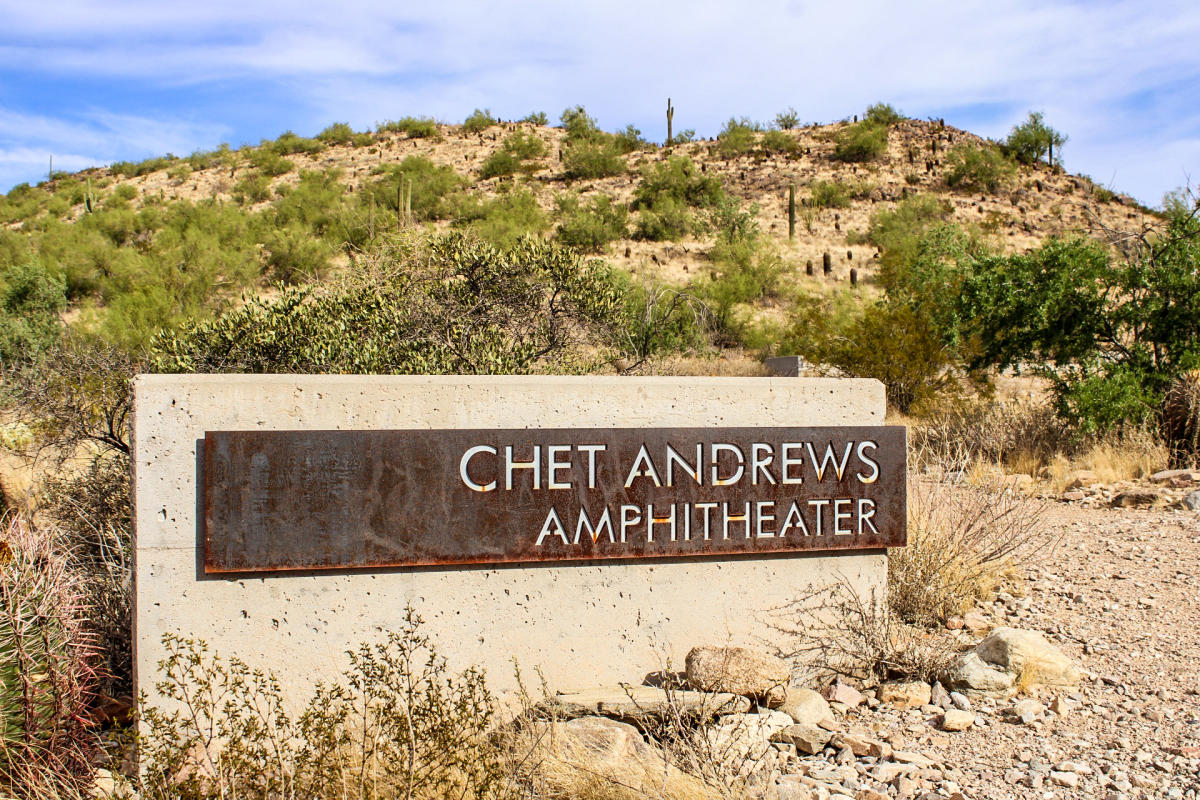 All buildings and other man-made structures, such as amphitheaters and stairways, are designed to blend in with the natural desert surroundings — not only in their aesthetic, but in their physical design and footprint.
For example, buildings and parking lots are positioned to align with the area's natural drainage patterns and grading. Many of the restrooms throughout the Preserve are made from at least 20% recycled materials and have solar panels generating electricity, as well as rainwater catchment systems in their roofs. Buildings at the Gateway trailhead collect about 50,000 gallons of rainwater throughout the year, then store it in an underground cistern. In the dry season, this stored water provides 100% of Gateway's landscape irrigation needs.
---
Habitat Restoration
---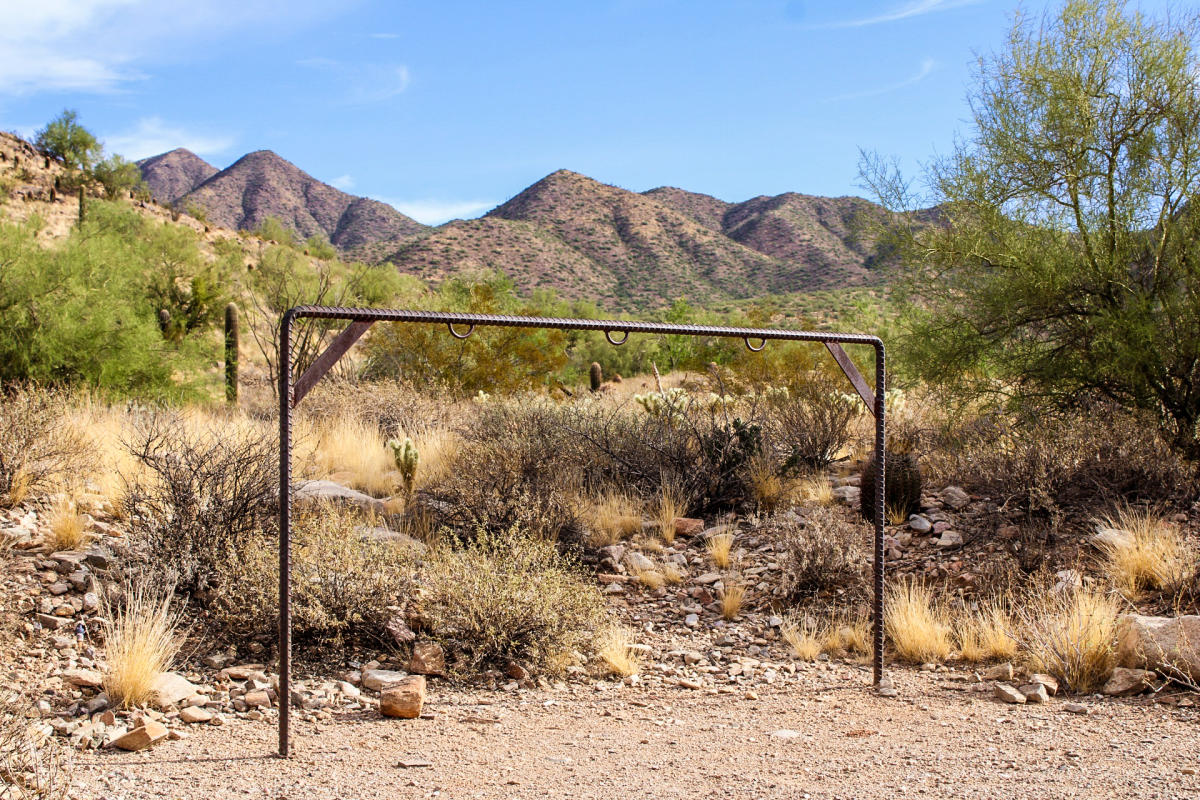 The McDowell Sonoran Preserve welcomes between 700,000-750,000 visitors a year. That's wonderful for many reasons, but it does have an environmental impact, particularly on the habitats adjacent to trailheads.
In an effort to protect these fragile areas, the McDowell Sonoran Conservancy Field Institute studies and monitors the native plants and animals, and strives to maintain optimal levels of ecological diversity. That entails combatting non-native, invasive grass species; planting more native species of wildflowers, grasses and cacti; and sometimes transplanting plants to maintain major animal pathways (also known as "game trails").
As a reminder, visitors should practice eco-friendly hiking by staying on established trails and never disturbing plants or animals.
---
McDowell Sonoran Conservancy
---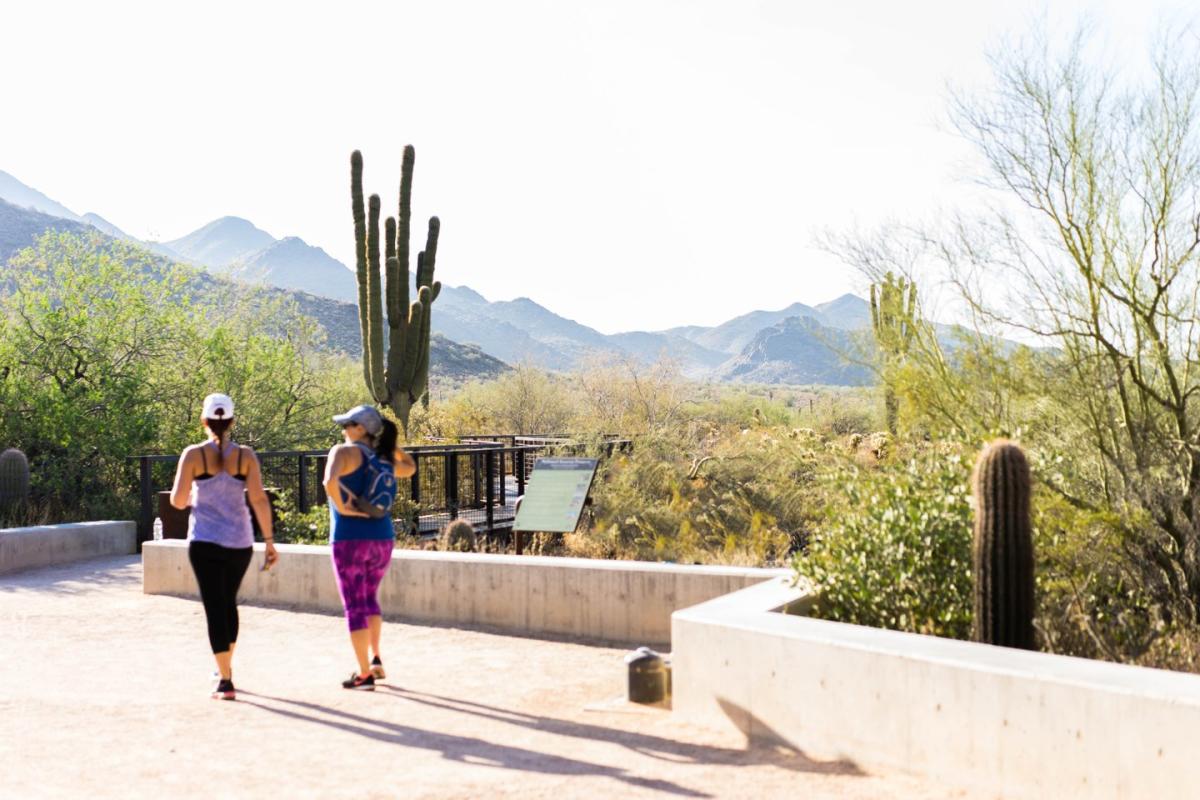 More than 650 McDowell Sonoran Conservancy volunteers use grass-roots efforts to educate the public on sustainability. More than that, though, the Conservancy gets people involved hands-on, leading themed hikes centered on topics such as edible desert plants, hosting local school groups, and serving as citizen scientists in partnership with many organizations that study and monitor the Preserve's plant and wildlife.
These efforts not only help protect the Preserve in the immediate future, but also go a long way in educating future generations about the importance of these precious natural resources and open spaces.
There are several ways to get involved with the McDowell Sonoran Conservancy, including financial donations and volunteer opportunities.
---
The Importance of Eco-friendly Hiking
---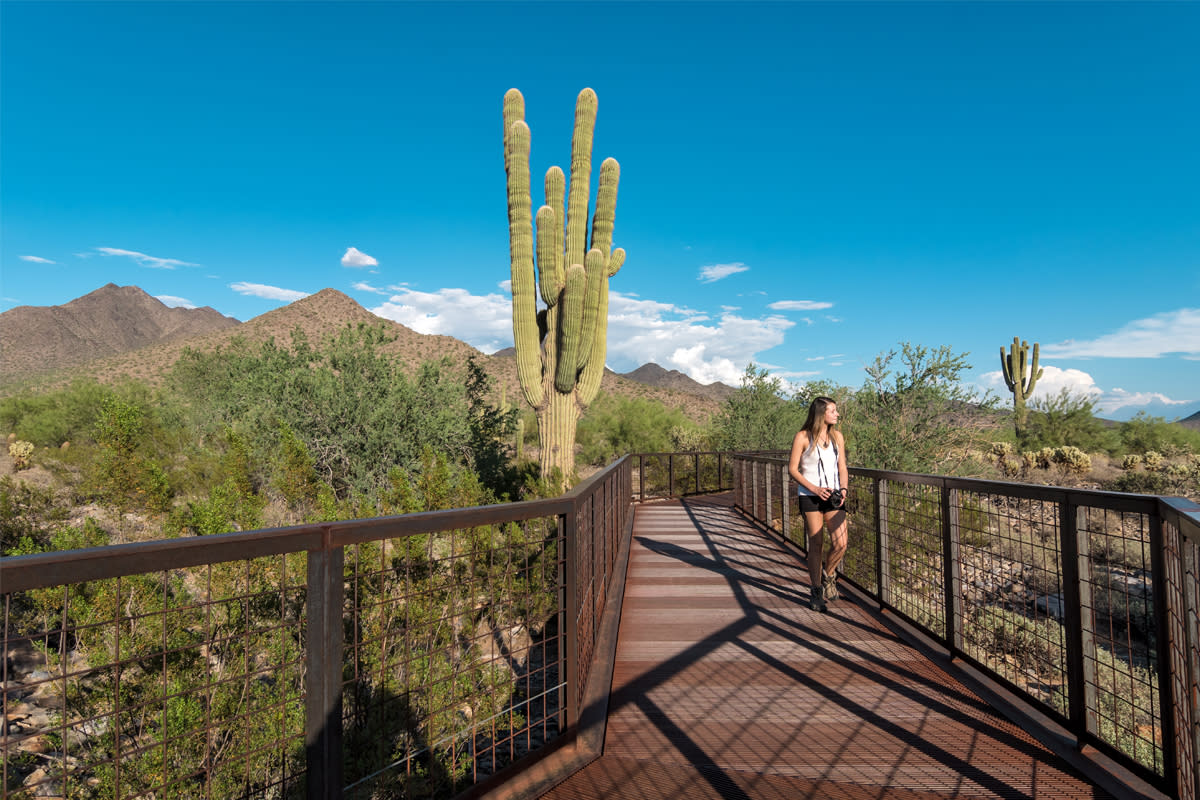 Whether or not you want to be officially involved with the McDowell Sonoran Preserve, one way you can do your part every time you visit is to practice sustainable/eco-friendly hiking and following these best practices:
Learn about and practice Leave No Trace principles. Planning ahead for extreme weather, respecting wildlife, and traveling (hiking) only on durable surfaces are of particular importance in the Preserve's unique desert environment.
Bring a grocery bag to collect any trash you see on the trails, including food waste
Choose less-popular trails. Not only does this help protect trails that are especially vulnerable, you'll also enjoy having a trail largely to yourself!
Do not disturb anything, including rocks. Building decorative cairns has become extremely popular in recent years but doing so is actually harmful to tiny plants and animals that make their homes under rocks and in their crevices.