Looking for some fun fitness experiences in Scottsdale? Our resorts and spas offer out-of-the-box fitness classes and activities that are so much fun, you'll (almost) forget you're getting a great workout!
---
---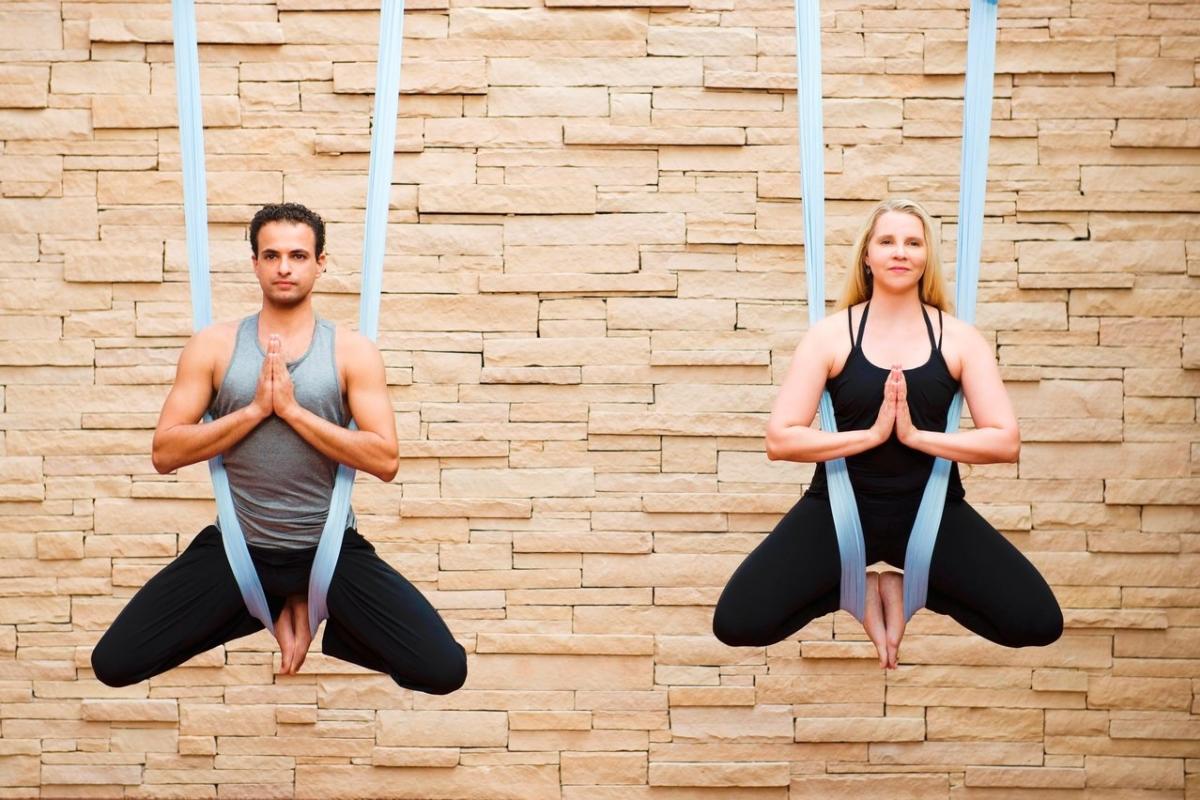 Aerial Yoga
Take your yoga practice to new heights with this fun option at the Princess's Well & Being Spa. Utilizing fabric hammocks suspended from the ceiling, this beautiful yoga practice allows you to overcome gravity as you glide and release into each pose under the guidance of a certified instructor. The Princess also offers Wall Yoga, which uses straps and a harness to assist you with regular poses as well as some inversions, and Yoga Fusion, which allows you to build heat in the body as you flow through Vinyasa postures and then slow down and release tension and stress with mindful Yin. 
---
---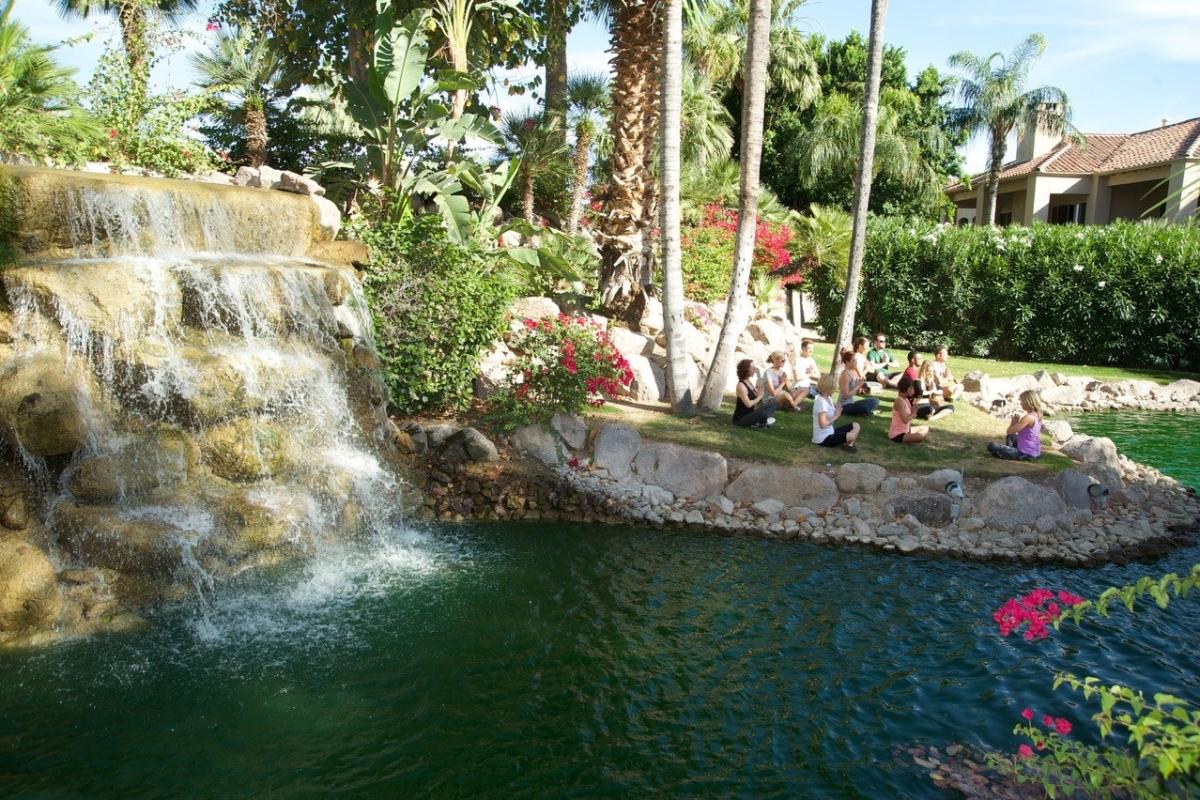 Yoga Walk
Explore the beautiful Phoenician grounds on this 50-minute yoga and power-walking excursion. An expert guide leads you through a variety of yoga poses and moments of peaceful meditation surrounded by stunning Sonoran Desert scenery and lush, tropical landscaping. Stops along the way include Orchid Falls and the resort's magnificent Cactus Garden. Offered at 10 a.m. daily, the Yoga Walk is appropriate for all skill levels.
---
---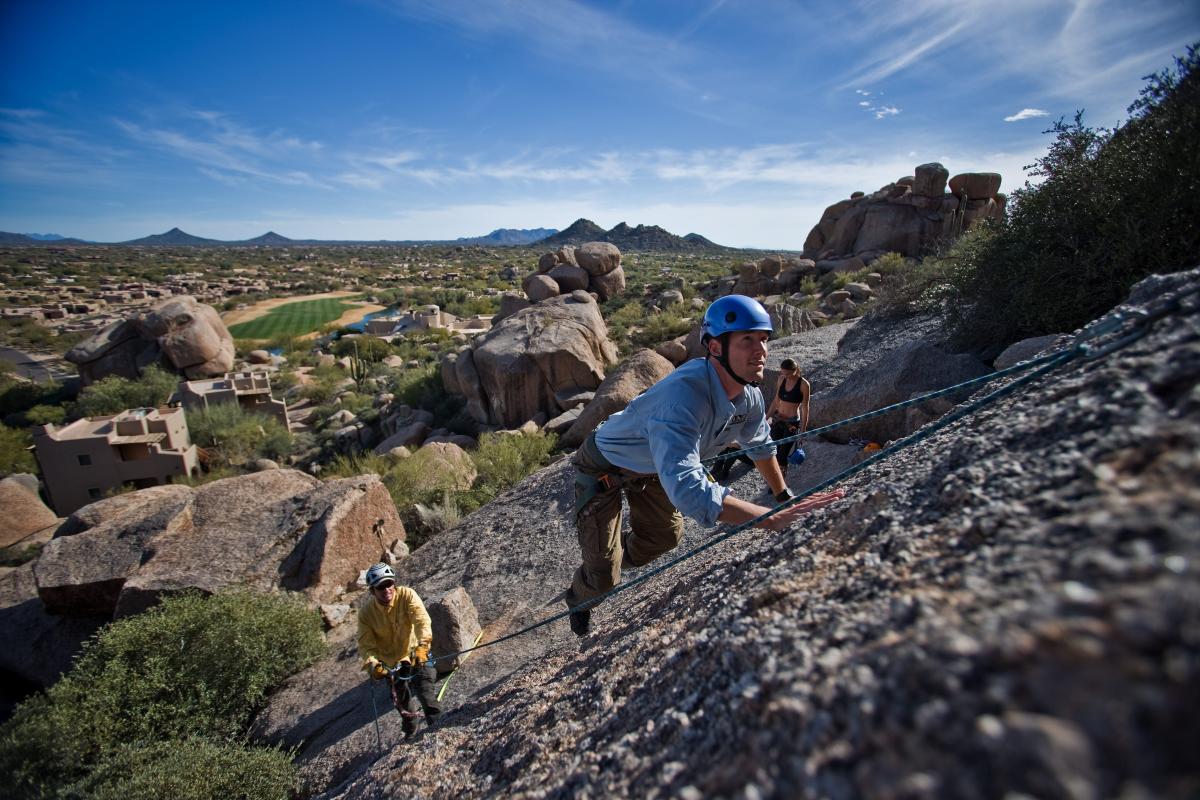 Rock Climbing and Moonlight Biking
The Boulders Resort's north Scottsdale location makes it a natural for outdoor fitness activities. By day, try your hand at rock climbing on the resort's 12-million-year-old boulders. An expert guide will help you scale a 75-foot boulder face as you push beyond your current boundaries and experience the thrill of reaching the top! Beginning and advanced climbers are welcome. After dark, the desert comes alive as you cruise along the resort's roller-coaster golf cart paths on a moonlight bike ride! A high-tech, handlebar-mounted LED lighting system helps guide the way as you traverse the paved "trails."
---
---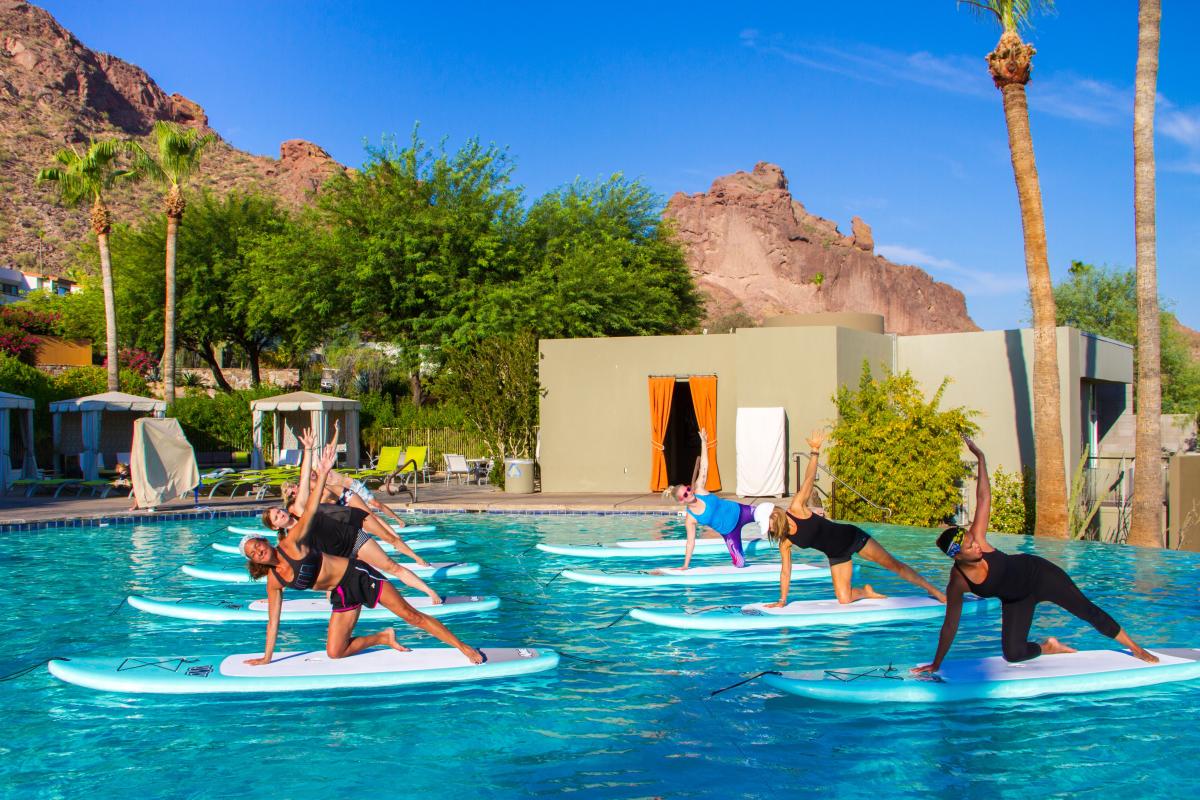 Standup Paddle Board Yoga
Take your yoga practice to the water at Sanctuary Camelback Mountain! An instructor will guide you through a sequence of yoga postures as you balance on a specially designed stand-up paddle board. It's a fun way to practice yoga, build core strength and work with your breath – all while enjoying magnificent Camelback Mountain views and warm Scottsdale sunshine from the resort's infinity-edge pool.
---
---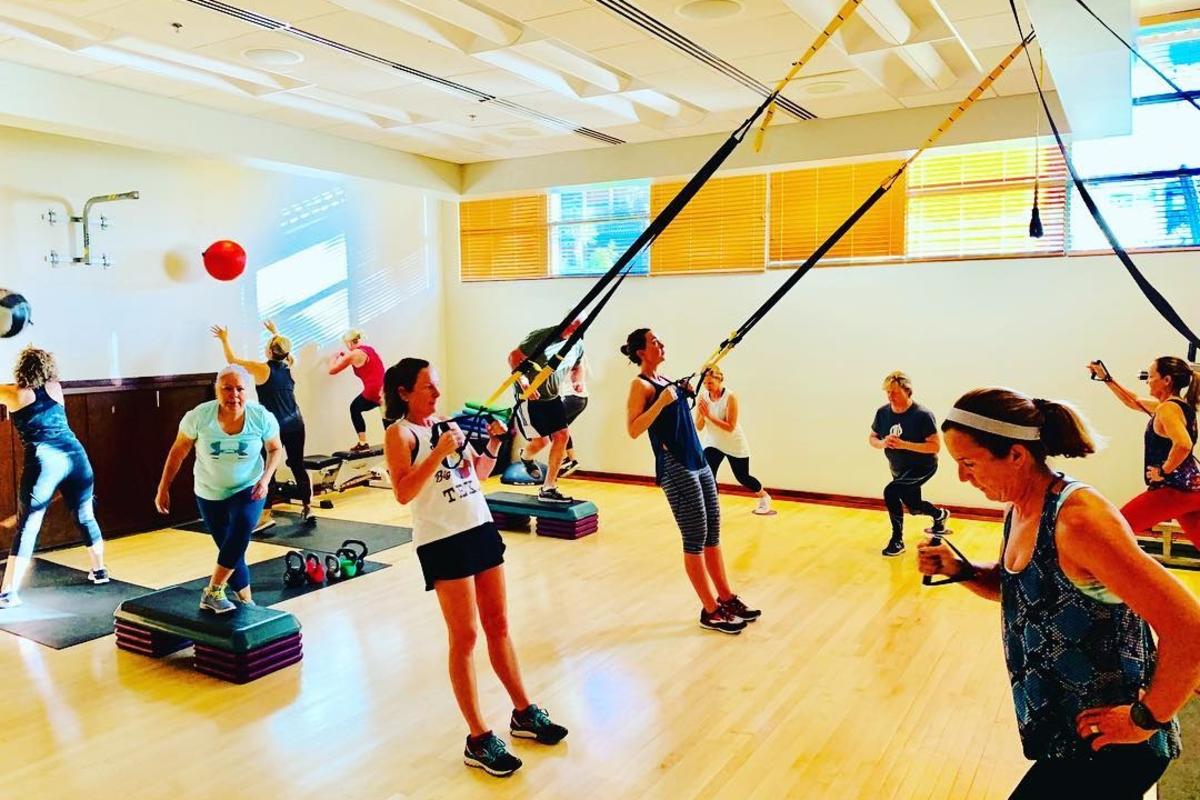 LOBO Fitness Metabolic Muscle & TRX Suspension
Ready to sweat? LOBO Fitness will fire up your metabolism for the rest of the day and leave you dripping with this challenging fitness class that combines resistance training, kinesis-based movements, plyometrics and isolation of major muscle groups. You will detoxify your body, strengthen and tone your muscles, and burn tons of calories (at least enough to balance out that dessert!).  
---
---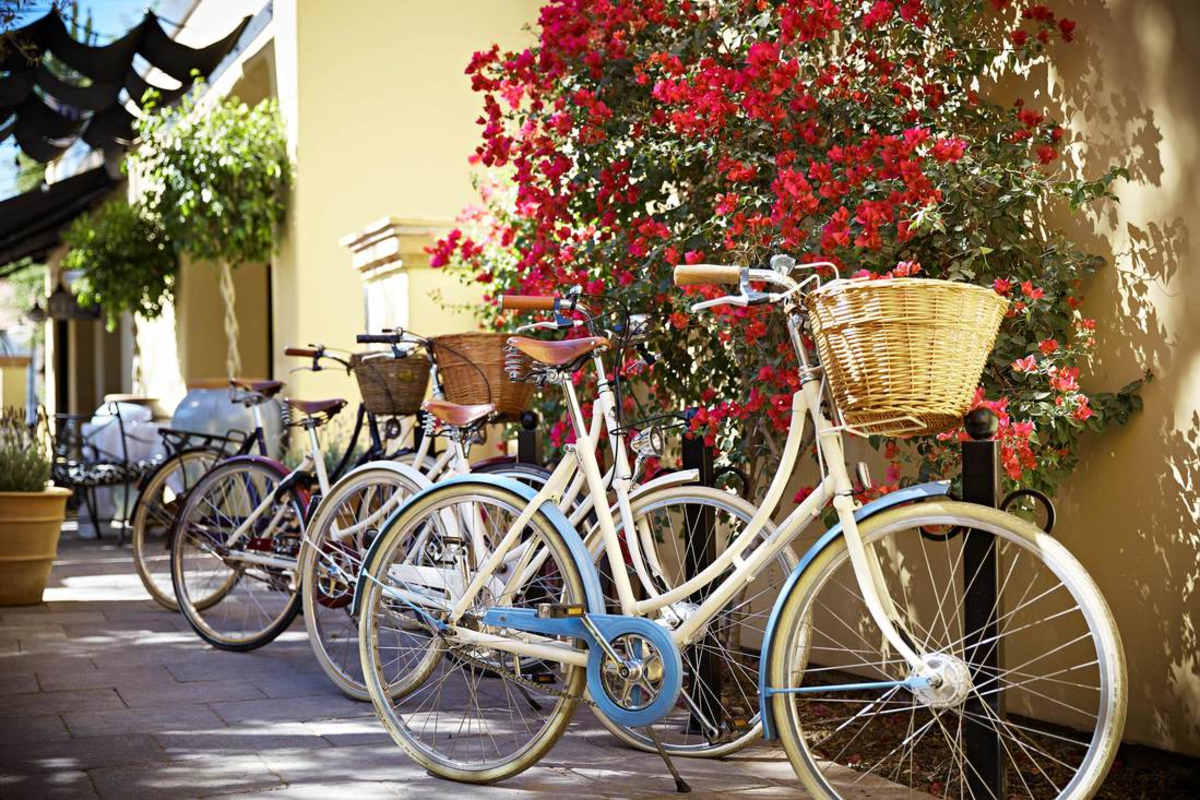 British Pashley Bicycles
Guests of the Bespoke Inn have complimentary use of the inn's five British Pashley bicycles. These timeless, handcrafted bikes are perfect for taking a tour of Old Town, riding along the Arizona Canal or following the Indian Bend Wash Greenbelt to Tempe Town Lake. The inn provides Scottsdale maps, bottled water, bike locks, baskets and helmets for your ride.
---
---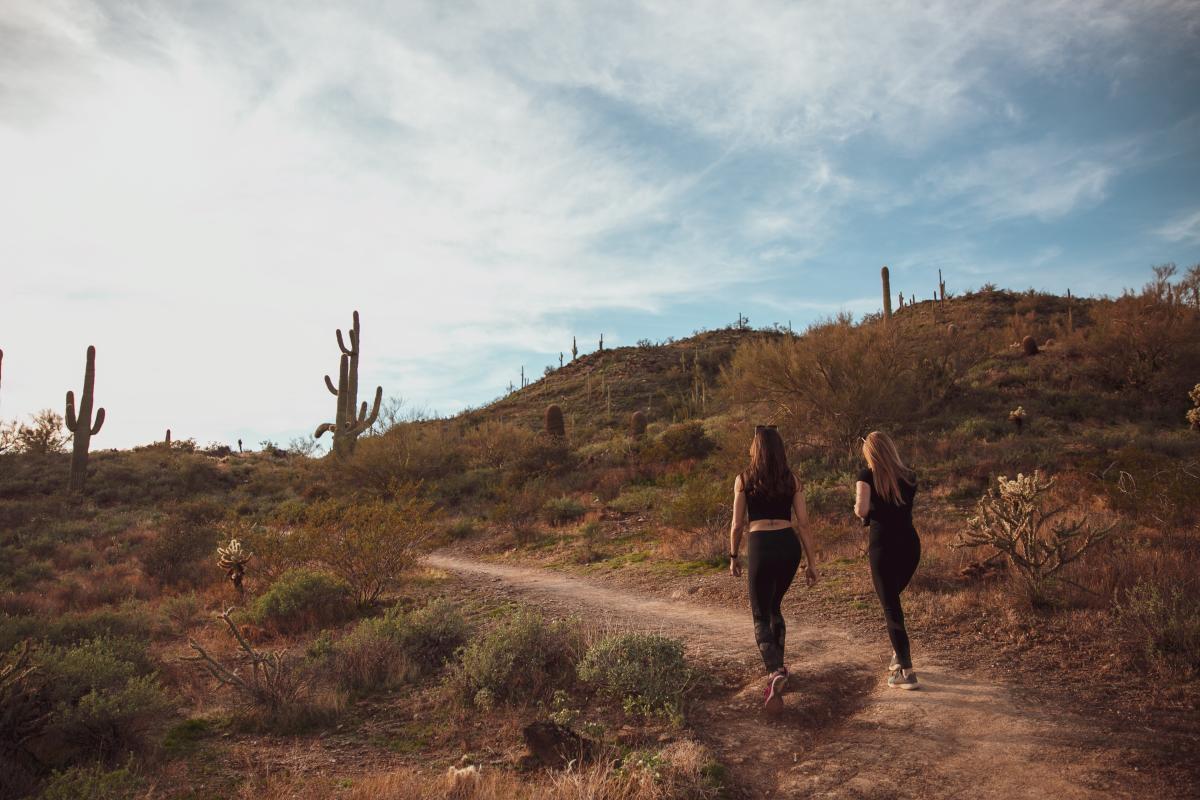 Wellness Hikes
Few activities are as exhilarating as a morning hike through the magnificent Sonoran Desert! CIVANA offers guests the opportunity to join organized hikes on a variety of local trails, including the Overton Trail, which boasts sweeping desert views; the Tortuga Trail, whose rugged, rolling terrain is reminiscent of the Turtle Spirit Animal; and the Quartz Trail, which passes by a 12-foot nature-made quartz masterpiece. The resort provides transportation to the trailhead and a complimentary CIVANA water bottle that you can fill at the resort's on-property FlowWater Natural Alkaline Spring Water hydration station.
Whether you're looking for unique in-studio fitness classes or an experience that gets you outside into the fresh Sonoran Desert air, Scottsdale has just what you're looking for! Check with the individual resorts and spas for a full listing of fitness classes and activities.