If your health and fitness goals include a regular yoga practice, Scottsdale's renowned spas can help you stay committed to the mat while you travel. Here are some of the best selections for yoga in Scottsdale during your stay.
---
---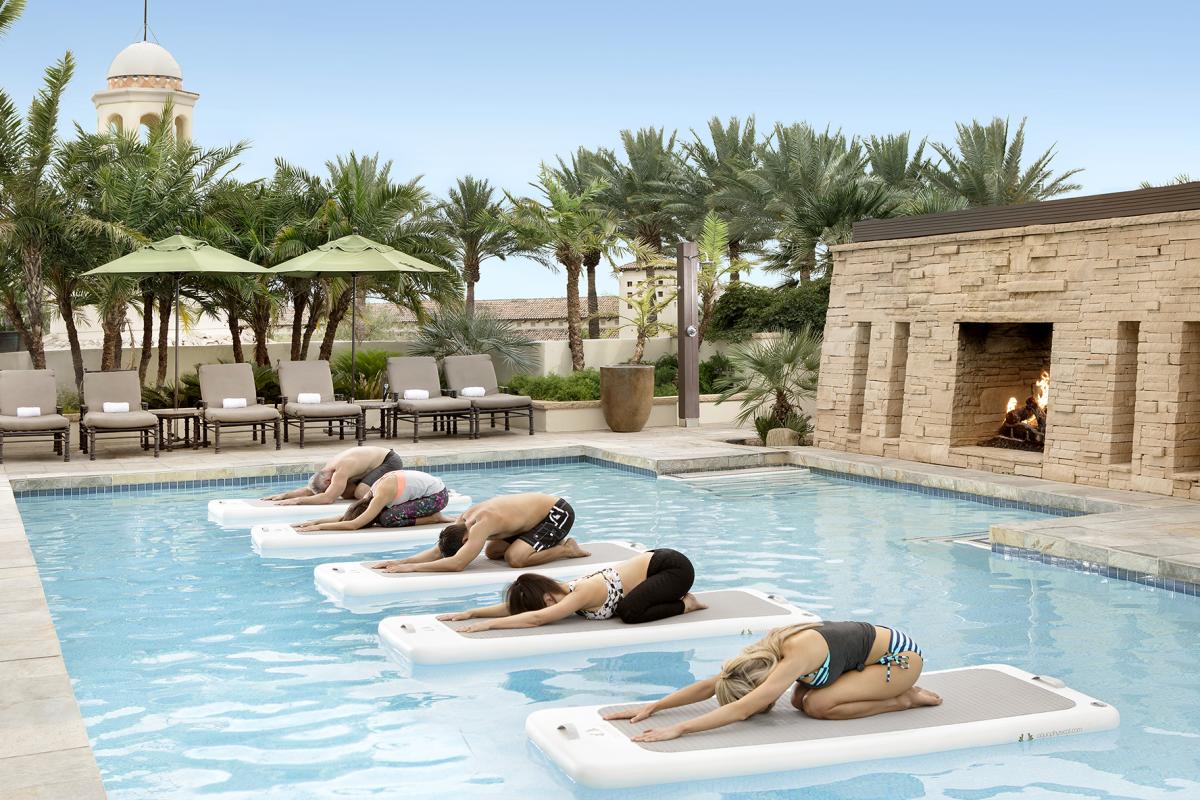 You can get your Zen on in more ways than one at Well & Being Spa at the Fairmont Scottsdale Princess. Perfect for warm weather, FloatFit Fitness classes take place at the spa's rooftop pool and consist of Vinyasa yoga sequences where sun salutations flow into lengthening and strengthening poses, balance postures and even a little fitness play – all while balanced on a paddle board. Other yoga class options at Well & Being include Aerial Hammock Yoga, Wall Yoga, Deep Yoga Stretch and Yoga Fusion, a blend of active Vinyasa and peaceful Yin.
---
---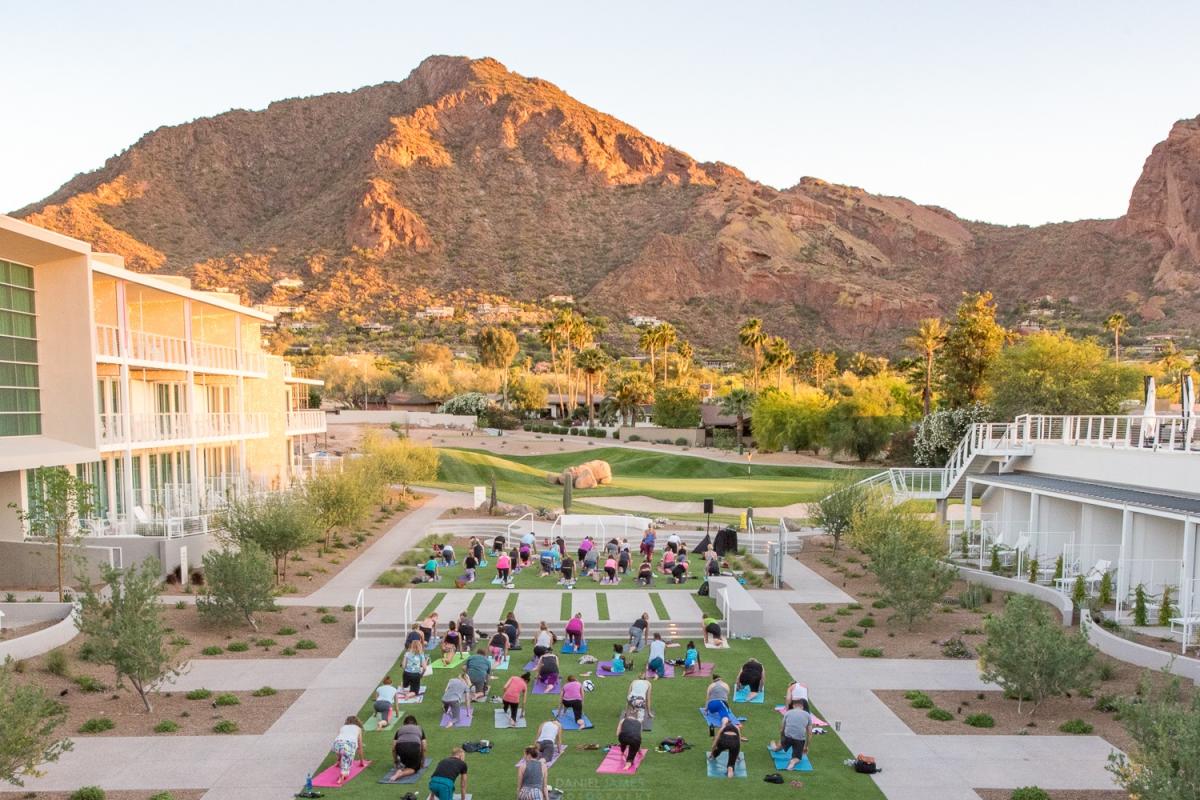 Breathtaking Camelback Mountain is the backdrop for Mountain Shadows' seasonal Free Flow Nights Yoga, a complimentary, all-levels class on the resort's scenic lawn (these classes are free, but RSVPs are required). In other yoga offerings at Mountain Shadows, you can welcome your body to the new day with morning Wake-up Yoga & Meditation sessions, release tension with Deep Stretch Yoga or get your energy moving with Yoga Flow.
---
---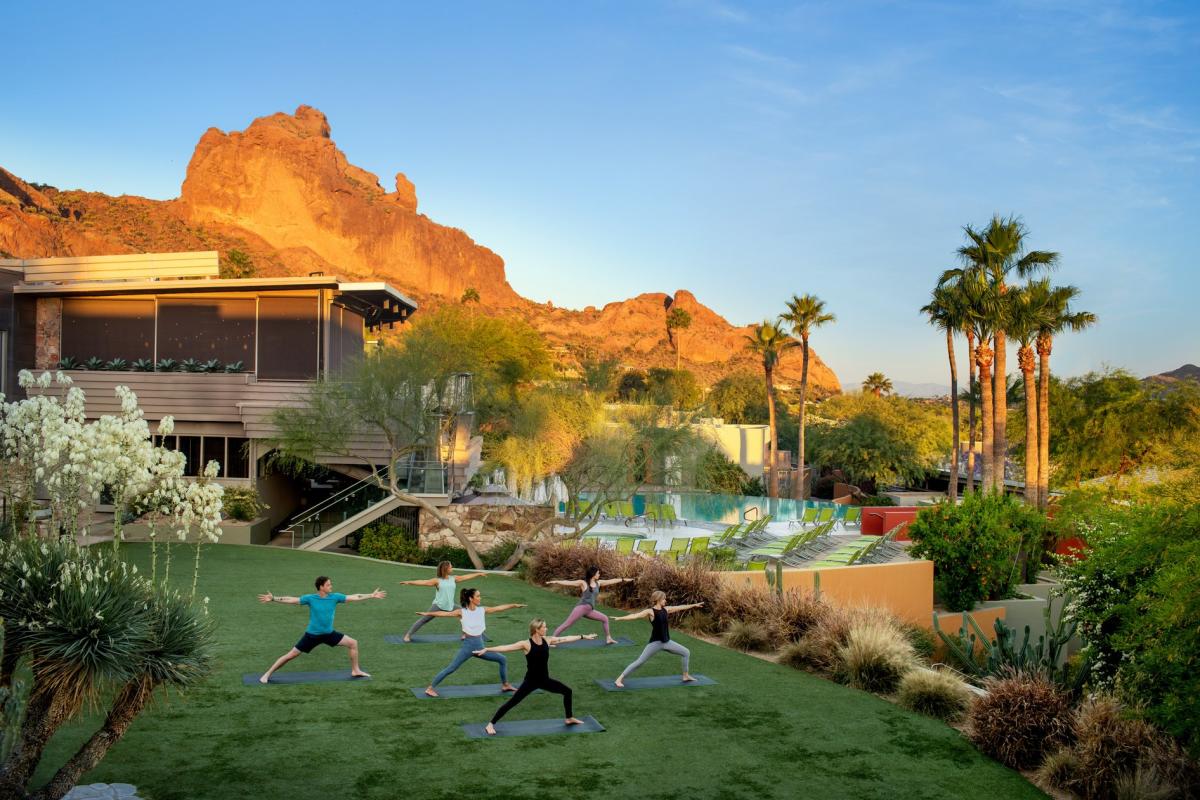 Sanctuary Spa offers a variety of yoga options that include Sunrise Yoga on the lawn, Restorative Yoga, Meditative Stretch, Flow and Yoga Nidra. If you're up for a challenge, try Paddleboard Yoga on the resort's infinity pool. It's a great way to advance your practice while taking advantage of the amazing views from the resort's perch on the side of Camelback Mountain.
---
---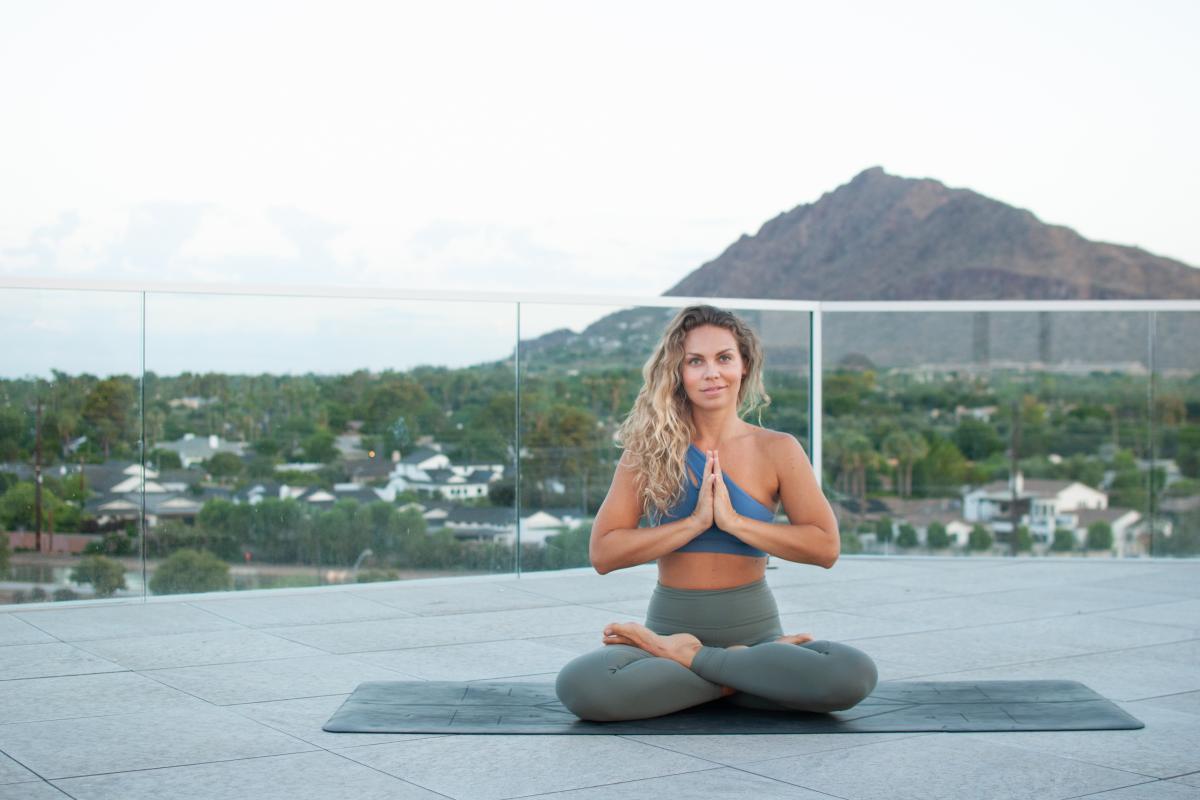 Whether you're new to yoga or are looking to breathe some new life into your practice, Hotel Valley Ho can assist with Private Prana individualized yoga sessions. From a sunrise class on the Sky Line Rooftop to dusk downward dogs on the lush Palm Court, Hotel Valley Ho offers several scenic backdrops for your practice. Prefer the great indoors? Hotel Valley Ho has that, too! These one-hour yoga sessions with instructor Cortney Halstead can be one-on-one or you can invite up nine friends to join in and experience the beauty of mindfulness and movement.
---
---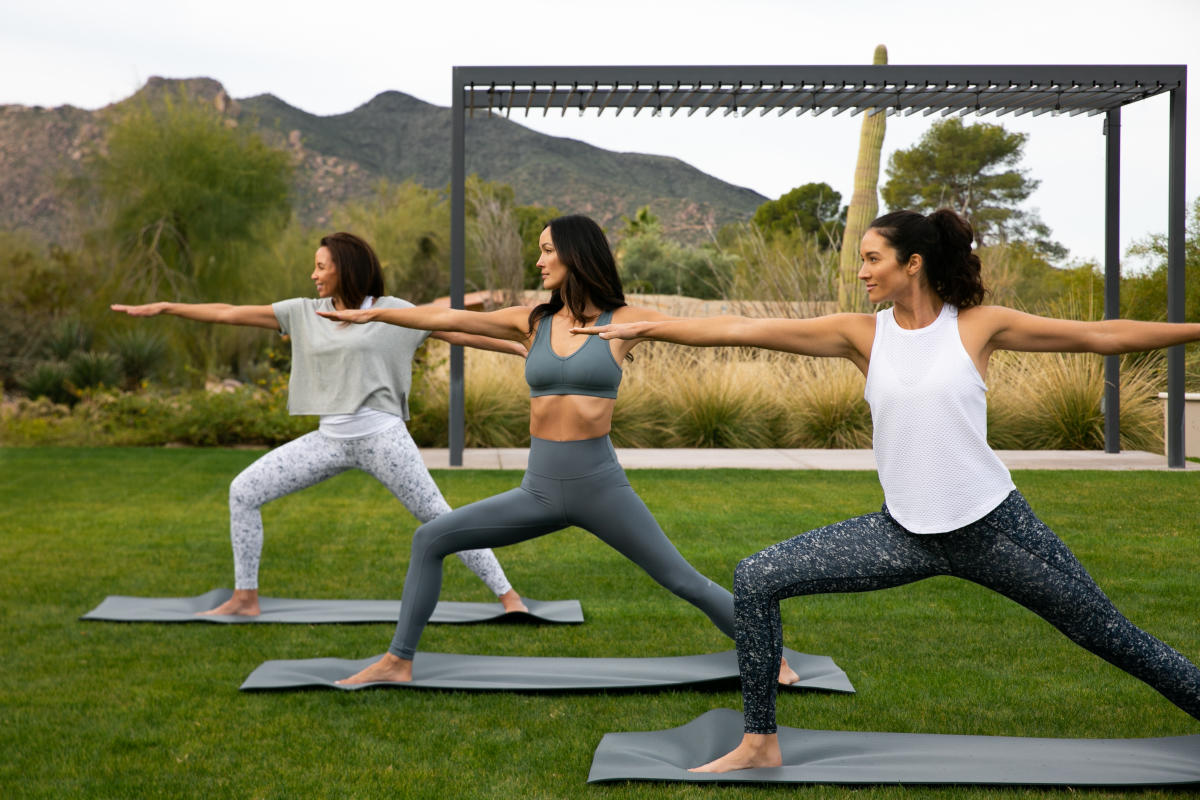 If a soulful retreat is what you seek, look no further than CIVANA Wellness Resort & Spa. The resort offers more than 70 fitness and personal growth classes each week that are complimentary for guests. Options include yoga-based classes like Restorative Stretch, Vinyasa, Flow and Yoga for Expanded Awareness, as well as morning meditations, guided hikes and labyrinth walks, sound healing, Mindful Mixology, and more.
---
---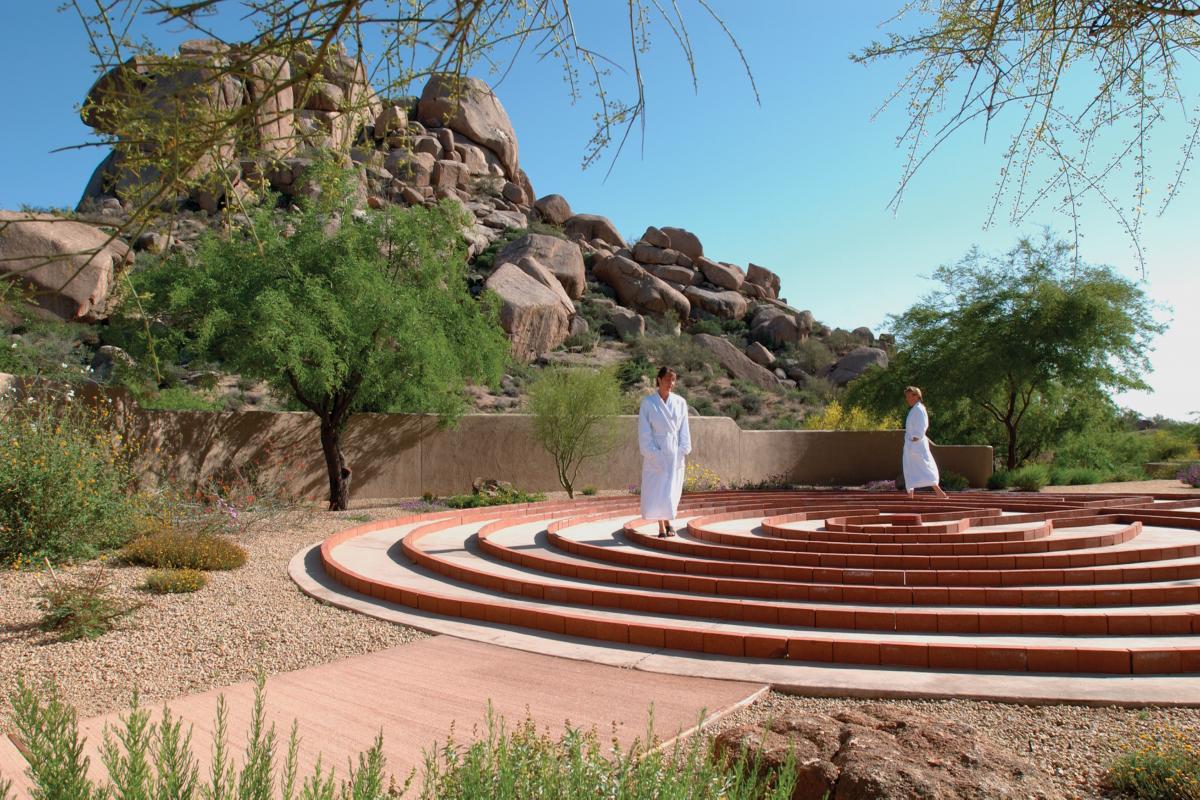 Nature and yoga are the perfect pairing, which is why during the cooler months, The Boulders' organic garden is the setting for Vinyasa Yoga – an exhilarating practice that's sure to get your energy flowing. The Spa at the Boulders also offers Gentle, Full Flow and Restorative yoga options for practitioners of all skill levels. After your class, take a soul-centering walk around the spa's peaceful outdoor labyrinth or enjoy a private guided meditation session.