Bringing mementos home from a trip is not only a way to encapsulate a happy memory, it also lets us bring home a piece of the place we visited for ourselves, or for a loved one who didn't make the journey. I revel in finding unique gifts and trinkets to take home from my travels, and most often it's handmade jewelry or a numbered and signed print that make the biggest impact.
Check out my favorite spots in Scottsdale for finding and giving local gift ideas and timeless art pieces.
---
---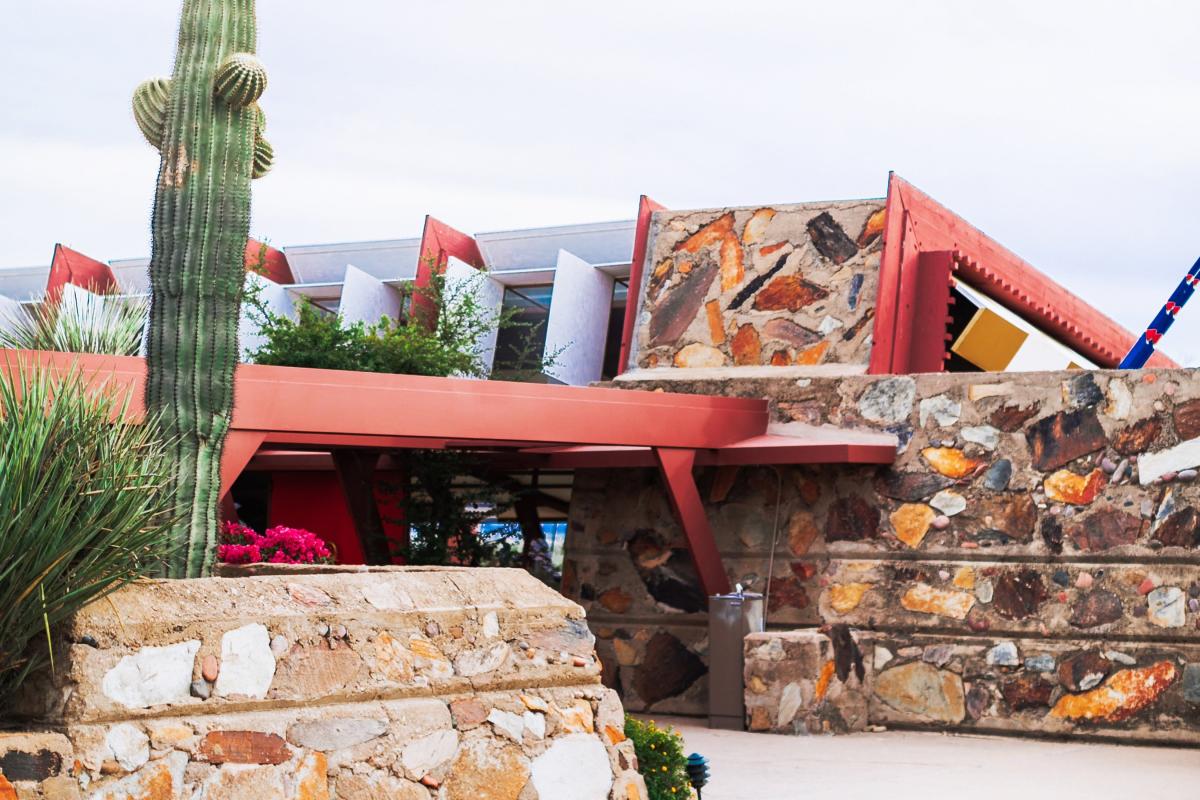 Tell just about anyone that you visited Scottsdale and you'll be met with the question: did you go to Taliesin West? First, you must visit and second, stop at the Frank Lloyd Wright Store following your tour, where you'll find books, apparel and art that celebrate Wright's designs and the work he inspired. You'll find excellent local gift ideas here that will be a unique addition to your home. The stained- and art-glass pieces are a great way to add a bit of Wright's iconic desert design and architecture into the home – wherever home may be.
---
---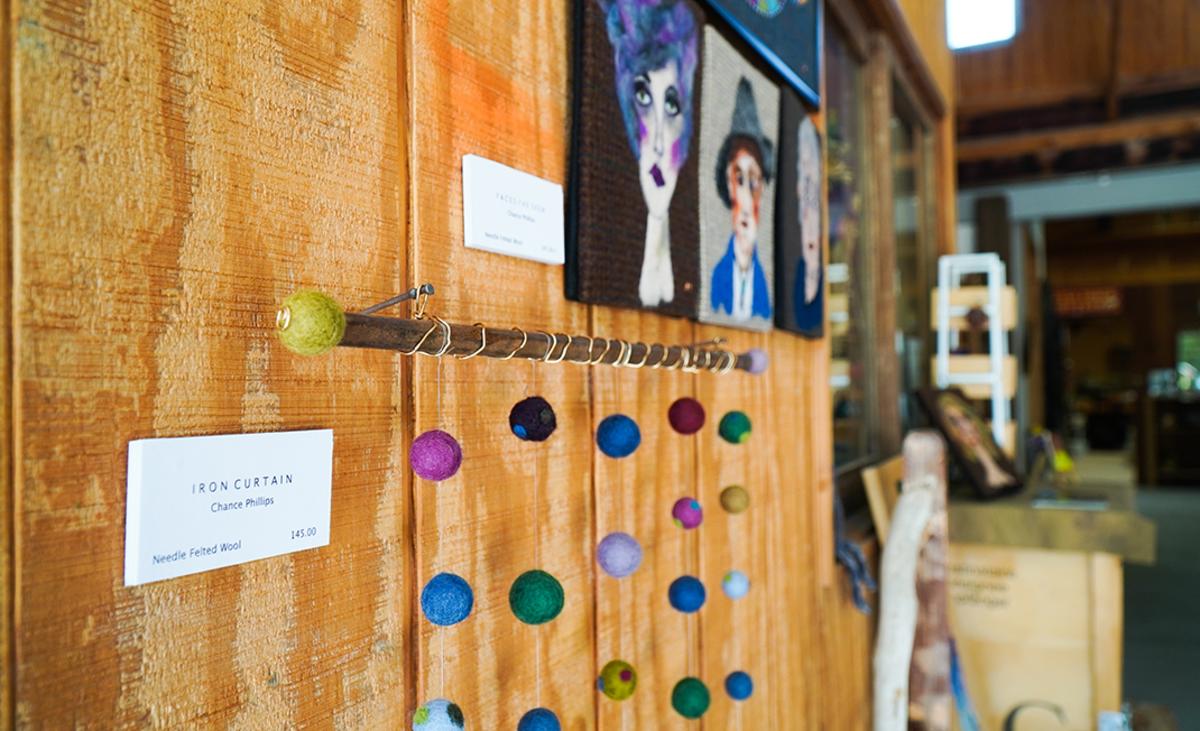 One minute, you're in a residential neighborhood and the next, you're at a local artists' enclave. The Cattle Track Arts compound is home to working ceramicists, photographers, painters, a blacksmith, a fiber artist and even a magician. From caricatures and teeny-tiny paintings, to tintype photo prints and colorful, handmade dishware, there are so many artist-made gifts for everyone for the purchasing.
---
---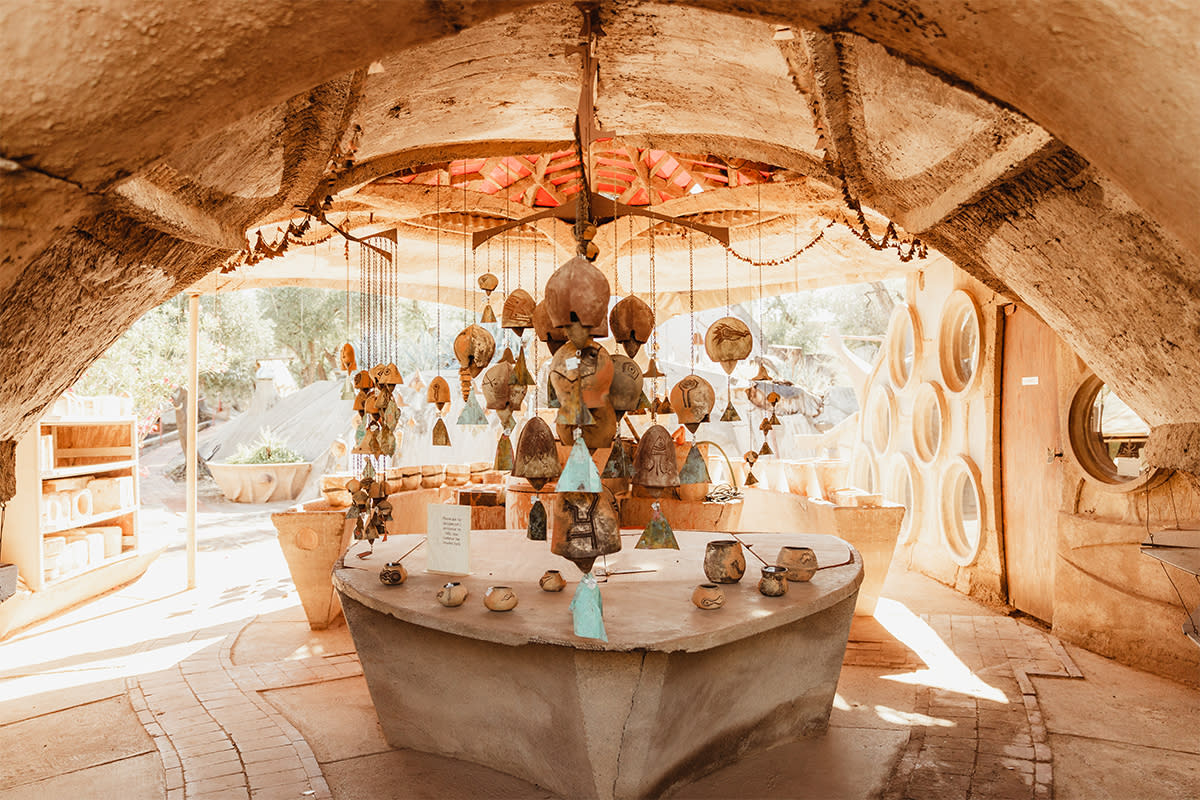 Step into the former home and studio of the late Italian-American architect, Paolo Soleri, and current home and working foundry for his students and successors at Cosanti. Widely known for his fascinating architecture and beautiful bronze bells, Soleri is another artistic figurehead in the Sonoran Desert, which makes Cosanti a must-see for art buffs. Soleri wind bells are the perfect artist-made gifts that can be taken home in sizes ranging from small bells that catch the breeze on your patio to larger-than-life works of art perfect for a private collection.
---
---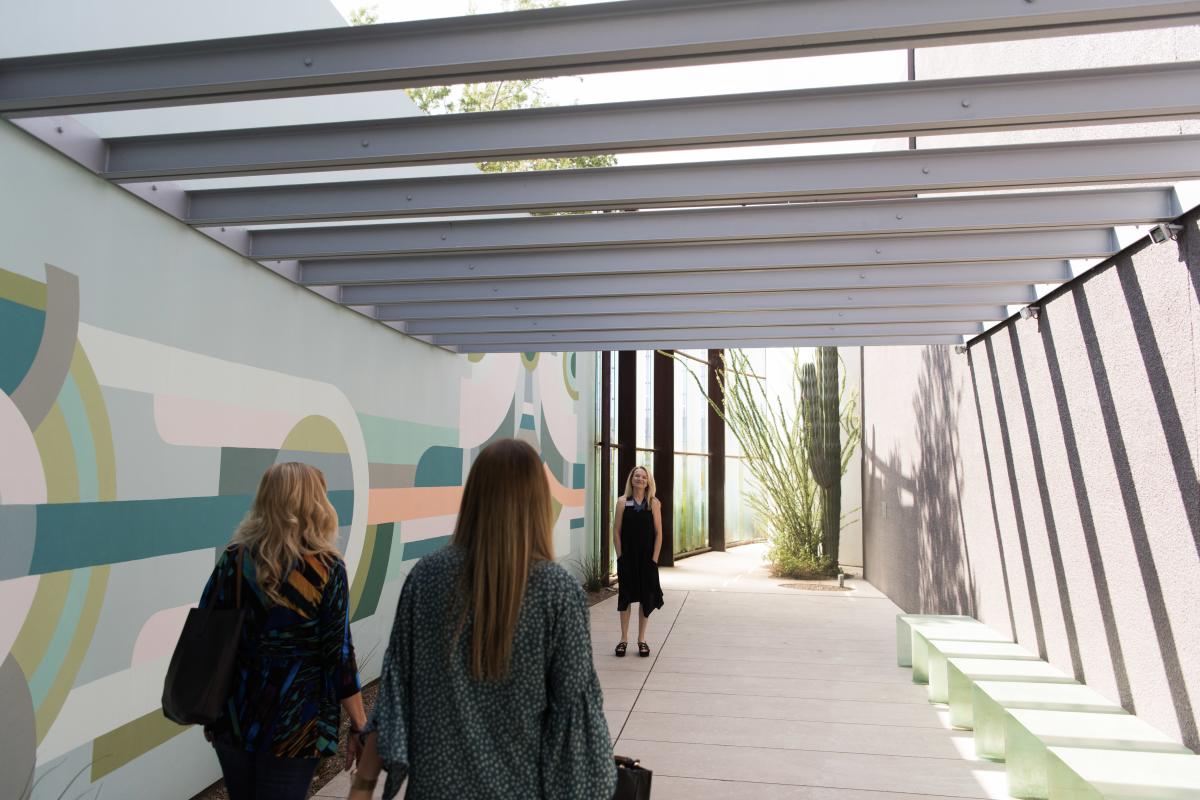 Last but certainly not least, it's a no-brainer that those seeking artsy souvenirs must stop by The Store@SMoCA after perusing the many engaging exhibitions found at Scottsdale Museum of Contemporary Art (SMoCA). The store offers interesting jewelry, books and art-inspired furnishings, as well as a special Arizona by Design section, dedicated to the work of local artists, ensuring your selections are unique to the area. Bonus: your purchases support Arizona-based talent and SMoCA.