In Scottsdale, you will find dozens of art galleries and nearly 100 public artworks that decorate the city's corners and bustling community spaces. Scottsdale has two art museums and is home to Frank Lloyd Wright's Taliesin West, a UNESCO World Heritage Site. But what many people don't know is that Scottsdale also is home to Cattle Track Arts Compound, an artist colony set on 13-acres in the center of a residential community located just off of McDonald Drive.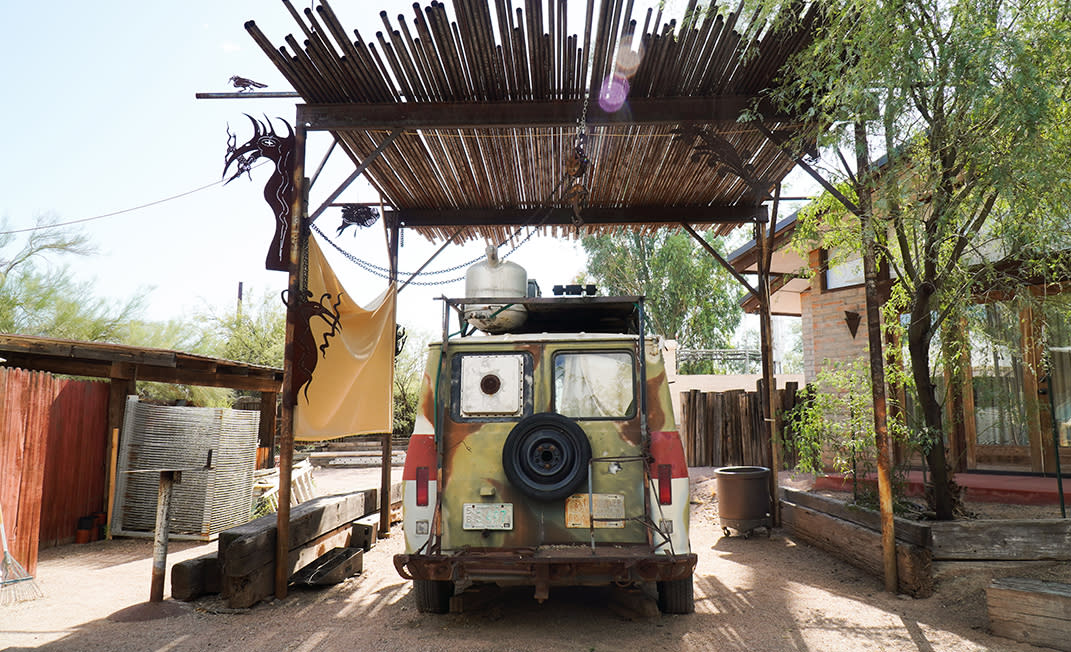 In the 1930s, long before Scottsdale was brimming with galleries, studios and shops, George and Rachael Ellis purchased the then county land for just $100 — a modest price dictated by the recession-era real estate market. Almost from the beginning, the area served as a gathering place for artists and creatives, including Phillip Campbell Curtis who was sent to Arizona by the Federal Arts Project to establish the state's first art center. That art center is now the Phoenix Art Museum. Arizona's Pedro Guerrero, an architecture and interiors photographer who worked closely with Frank Lloyd Wright, also spent time at Cattle Track. And metal sculptor Ron Hagerty, who arrived in the 1980s, made Cattle Track his home and workspace for the rest of his life. 
Today, Ellis' daughter, Janie Ellis, resides on the property in the family's original home where she continues to nurture the thriving local arts community.
Cattle Track offers a unique Scottsdale art experience that provides curious visitors the opportunity to step inside a number of working studios — and perhaps chat with and purchase art from a handful of Cattle Track's resident artists. On any occasion there are between eight and 10 artists on-site, working in mediums that range from pottery and photography to fiber and visual arts.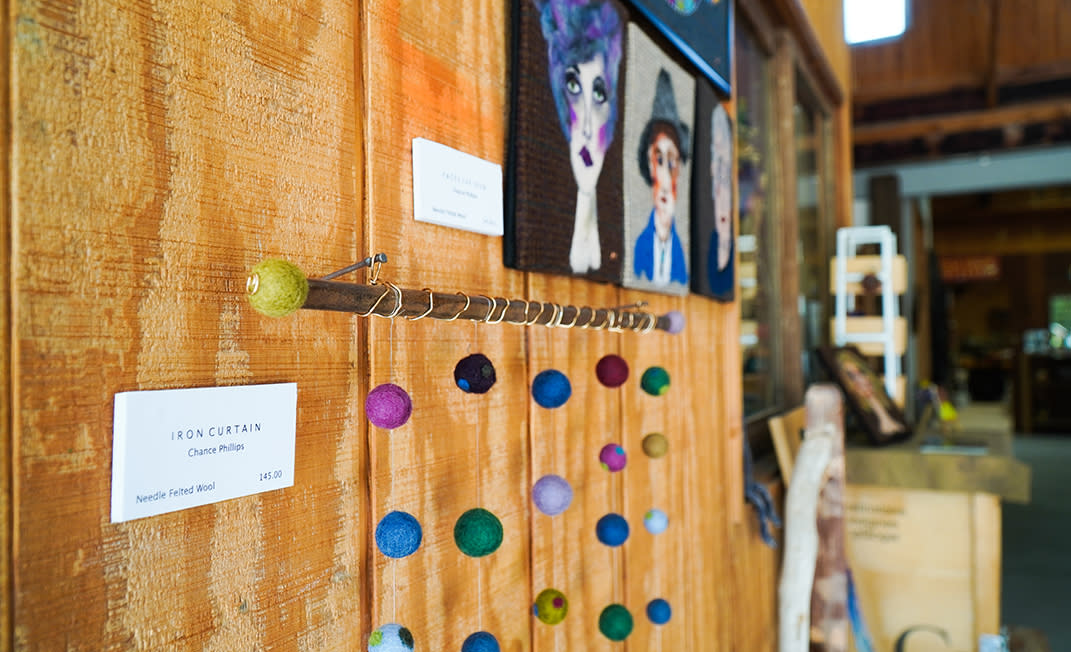 There's a strong sense of community here, and it extends beyond the Cattle Track property line. Cattle Track resident artists including fiber artist Chance Phillips, visual artist, furniture maker, and master printer Brent Bond, and pottery artist Mary VanDusen have partnered with the luxury boutique hotel Andaz Scottsdale Resort & Bungalows, located just minutes away from their studios. The hotel is thoughtfully outfitted with works from each artist, including unique hanging fiber pieces, handmade furniture items, and colorful stoneware pottery like mugs and serving vessels.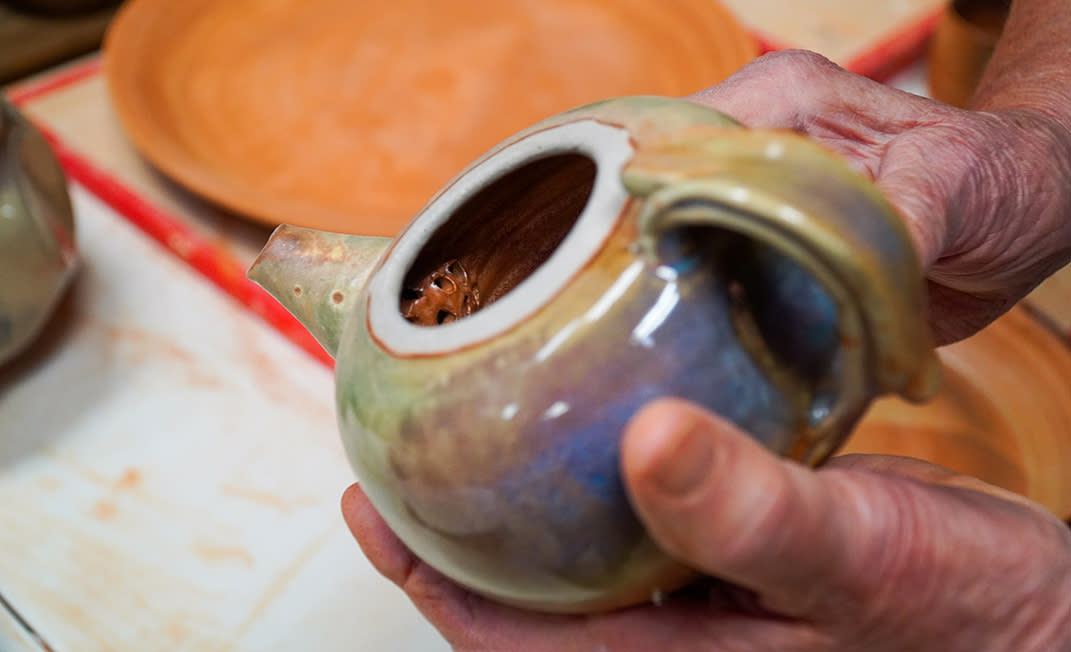 In keeping with the long-standing spirit of fostering the imagination and work of both creatives and artists, Cattle Track hosts community-focused enrichment programs several times throughout the year. These informative conversations draw in crowds from all over looking to hear stories told by craftsmen, writers, musicians and innovators, to name a few. It's one more way Cattle Track Arts Compound keeps creativity alive in Scottsdale. Be sure to check the Cattle Track website for more details.
Cattle Track Arts Compound is open Tuesday through Saturday, from 10 a.m. to 4 p.m., and can be toured for free by visitors.