There's no shortage of great pizzas in Scottsdale. Whatever your fancy, you're sure to find a restaurant serving up a pie that satisfies – from hearty deep-dish with thick crusts encasing a bounty of sauce and cheese to fragrant pizzas turned out of an Italian wood-burning oven. Regardless of which camp you are in, here are the best pizza restaurants in Scottsdale.
---
---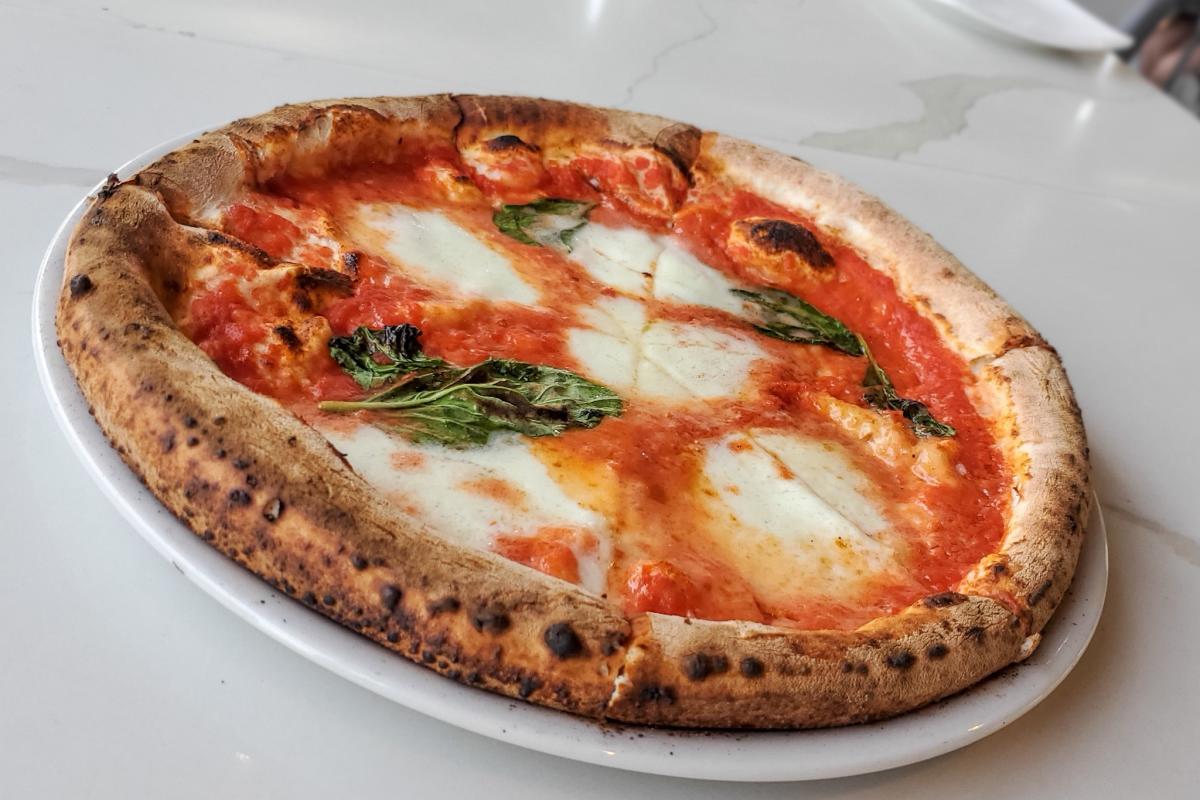 Pomo Pizzeria Napoletana boasts Italy's revered VPN (Verace Pizza Napoletana) accreditation, meaning that their authentic Neapolitan pizza is made according to traditional criteria. An imported Italian oven reaches 900 degrees and delivers a pizza that cooks in 60-90 seconds, creating the venerable Neapolitan pie with its traditional wet center and puffy, char-flecked crust. "It gives you that fresh and juicy, authentic pizza Napoletana," says owner Stefano Fabbri proudly. To truly experience a taste of Napoli, order the Bufala Verace topped with basil, San Marzano tomatoes, and creamy rounds of imported mozzarella di bufala.
---
---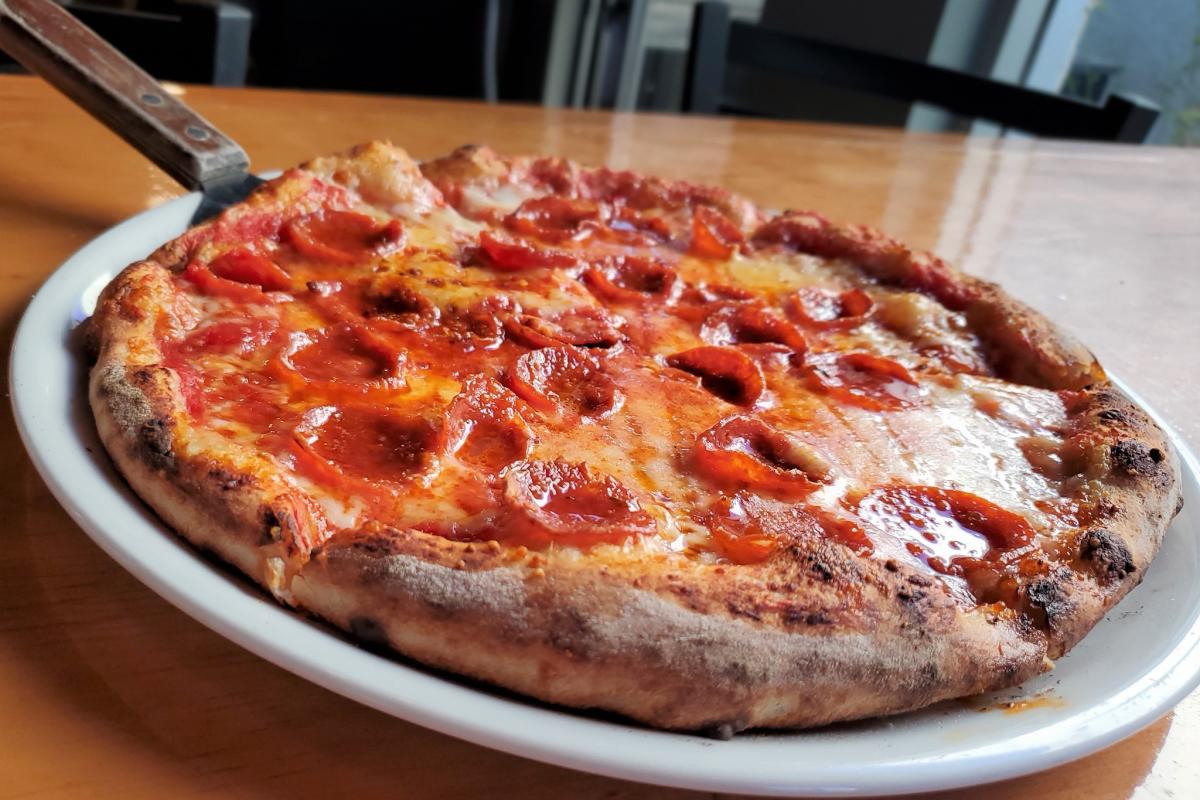 Those in the know gather at Il Bosco Pizza, a cheerful neighborhood gem with just 24 seats inside in addition to a recently expanded patio for al fresco dining. Il Bosco's dough is made from a blend of three flours, and pizzas are cooked in a brick oven fired with northern Arizona white oak. "Our secret sauce is just as important to us," says co-owner Jeff Carlberg, "and is made in a specific way." In addition to the menu, there are nine Specialita del Giorno that rotate seasonally, such as the popular Hatch green chile pizza (Carlberg is from New Mexico). For a unique variation of the pepperoni pizza, try the Valentina, which graces the classic with a sweet and spicy duo of honey and Calabrian chile.
---
---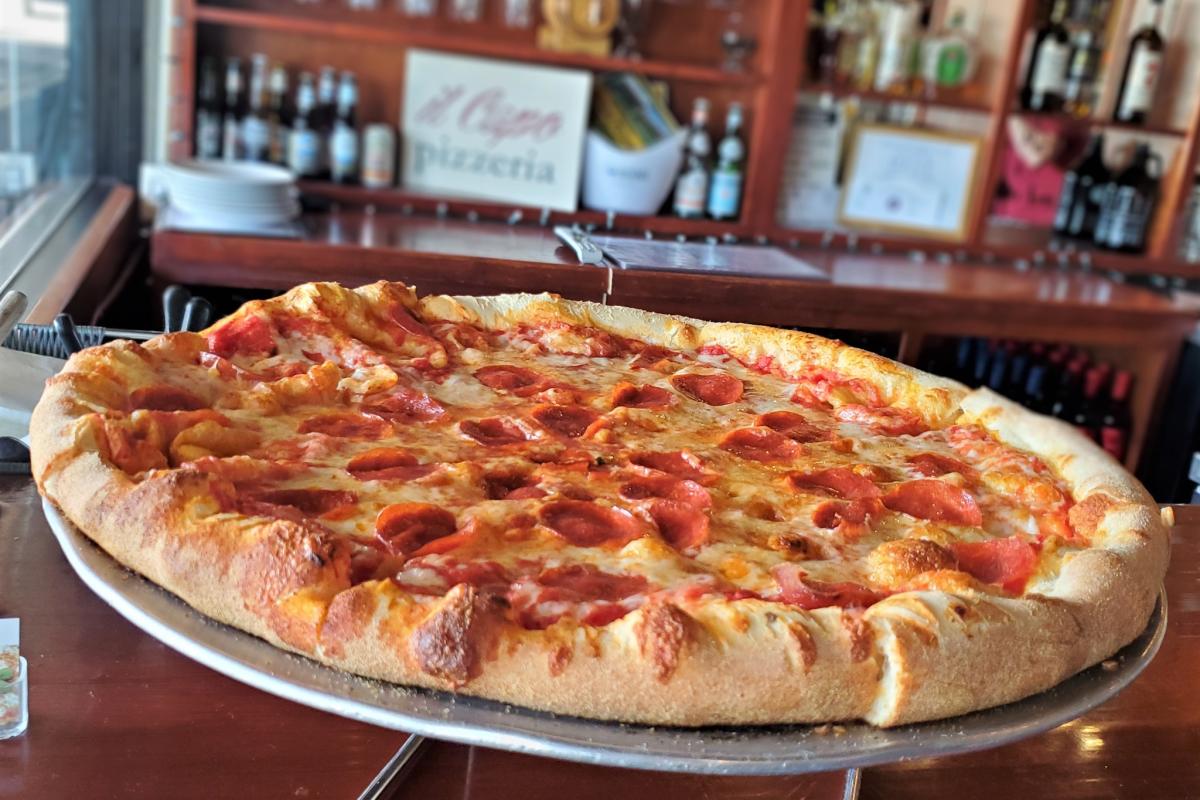 Owned by the Rana family, who hail from Queens and Staten Island, Il Capo treats its guests to three styles of pizza, and is one of the few pizza-by-the-slice spots in Scottsdale. In addition to their 12-inch Neapolitan-style pizzas cooked in a wood-fired oven, you'll find 18-inch New York-style pizzas baked in a Cuppone oven. And for a NY regional specialty, be sure to try Grandma's Square, a thick pan pizza with a provolone-mozzarella blend topped with sauce. "That's how my grandmother made it," says James Rana, "provolone on the bottom, and hand-squeezed plum tomatoes and fresh herbs on top."
---
---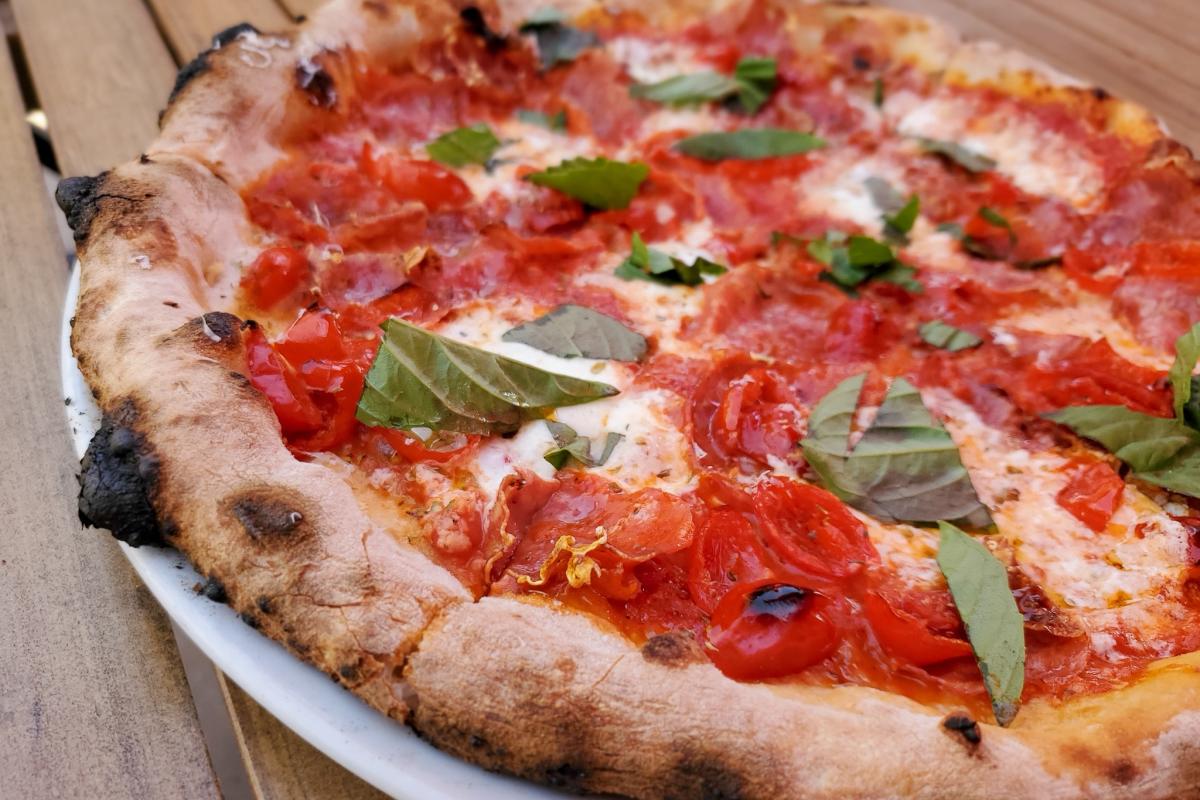 At LAMP Wood Oven Pizzeria, owner Matt Pilato prides himself on creating the perfect texture for his artisan pizzas. "I'm always looking for a balance between crispy on the outside and soft in the middle with a little bit of chew." Ingredients have been chosen through ambitious blind tasting sessions and his pies spend three to five minutes in a 700-degree oven. "I do my own spin on it, so we're a little different than Neapolitan," explains Pilato. Try the Rasta with peppadew peppers and soppressata, or Pilato's personal favorite, The Kicker, with Calabrian peppers and spicy Calabrese salame.
---
---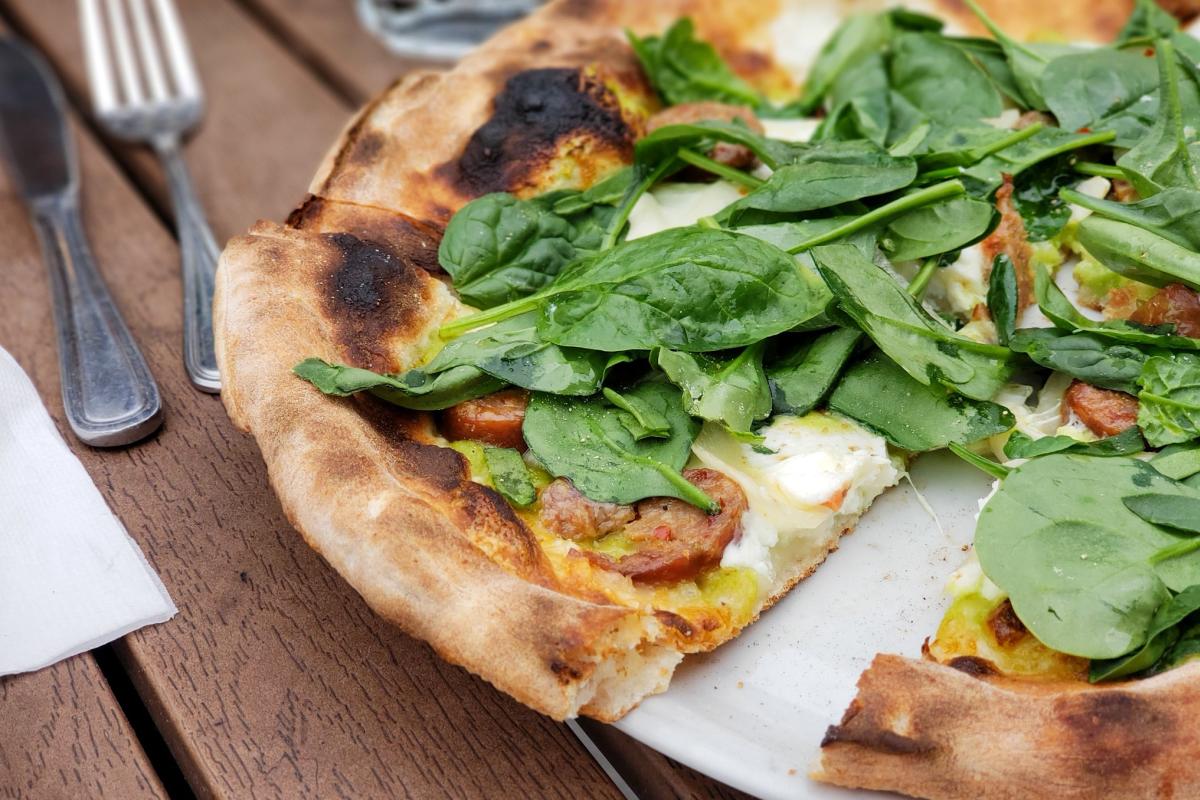 If you're looking for the best pizza in Old Town Scottsdale, head to Craft 64. It feels like a cozy house complete with a dog-friendly front patio and a bigger patio hidden out back, and pizzas cooked in an Italian oven fired with pecan wood.  Creative specials might include ham and brie, or Spanish chorizo and harissa, but I'm partial to the mainstay Aji, topped with house-smoked sausage, hand-pulled mozzarella, onions, and baby spinach. The secret is the spicy aji sauce. "We use Arizona jalapenos, fresh lemon juice, organic garlic, olive oil, and cracked pepper and sea salt," shares owner James Swann.
Whether you're enjoying a slice perched on the stool of a charming neighborhood spot, settled in with friends on the tucked-away patio of a brewpub, or seated in front of a pizzaiolo as he works his magic, you'll find Scottsdale home to some terrific wood-fired pizzas.