Gone are the days when all a park needed to be considered cool were a few trees, picnic benches, grass and, if you were lucky, a playground for the kiddos. Today, we demand more of our parks – exercise courses, lakes for fishing, hiking trails and safe places for our four-legged friends to run free. And while we're at it, a garden filled with blooming flowers and native plants would be nice, too. Scottsdale answers the call with public parks and gardens that are fun, free and the ideal places for visitors and locals to soak up some warm Scottsdale sunshine. Here are eight of our favorite Scottsdale parks and gardens to visi.
---
---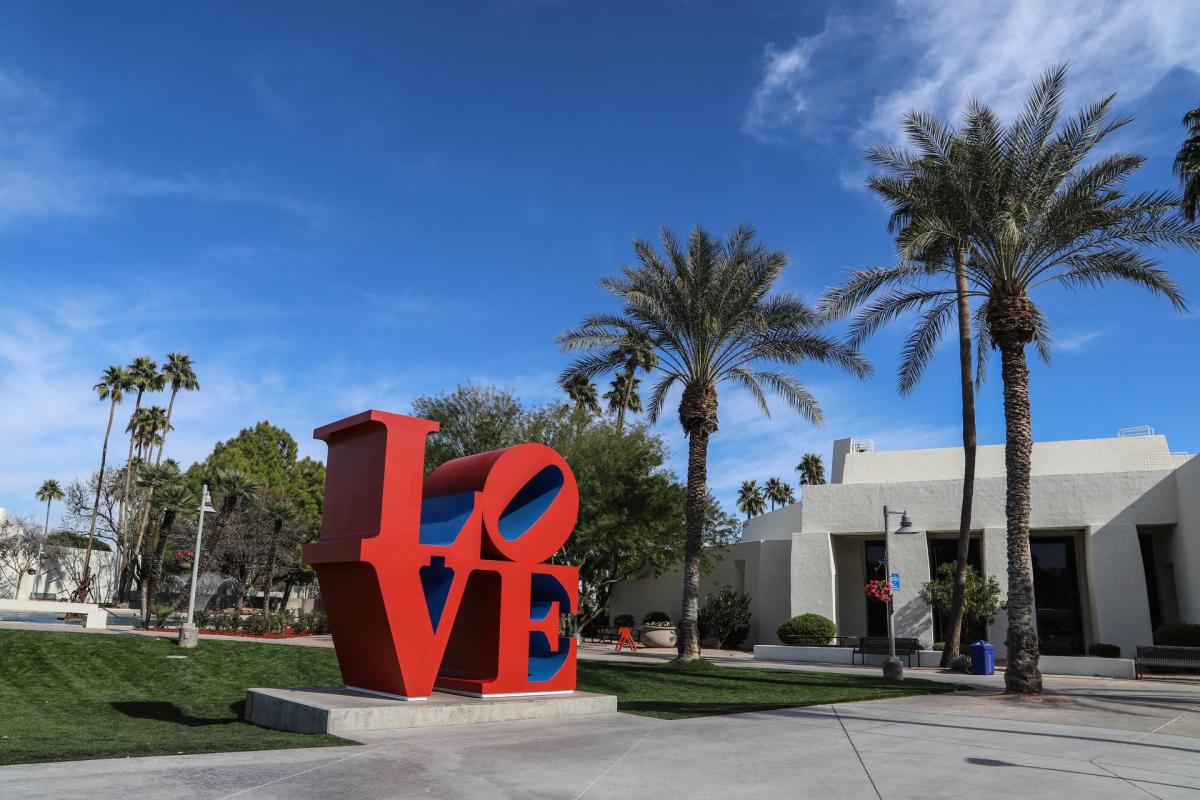 Nestled in the heart of Old Town, the Scottsdale Civic Center offers several acres of plush lawns, tree-shaded paths and public art installations, including Robert Indiana's iconic LOVE sculpture. It's also home to the Scottsdale Center for the Performing Arts, Scottsdale Museum of Contemporary Art and numerous restaurants. Among the special events that take place in the park every year are the Scottsdale Arts Festival, Scottsdale Culinary Festival, Arizona Indian Festival and Sunday A'Fair. 
---
---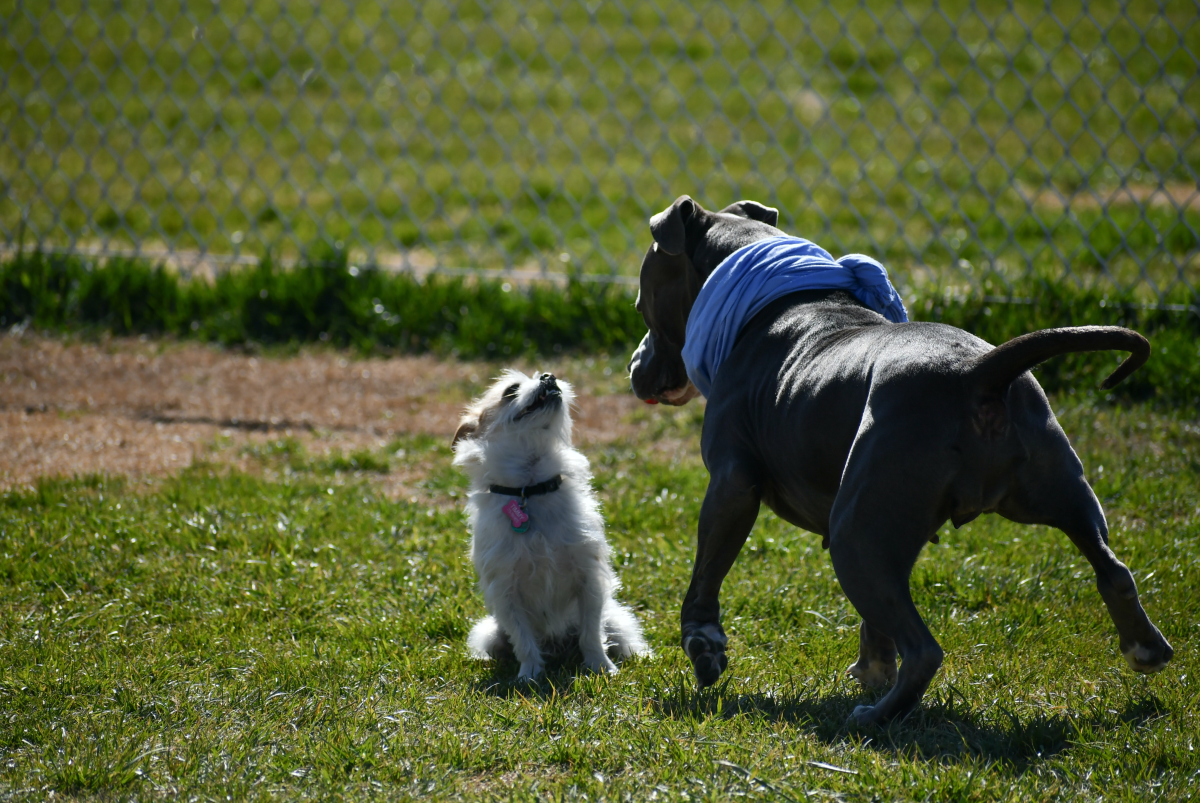 One of nine parks along the 11-mile Indian Bend Wash Greenbelt, Chaparral Park offers 100 acres of fun for the whole family, including an inclusive playground tailored to children with physical, cognitive and sensory disabilities. Fitness buffs will appreciate the ballfields, sand volleyball courts and 10-station exercise course, while pup parents will love the three-acre dog park with separate areas for active and passive dogs. The park's lagoon, which is open to fishing, canoeing and kayaking, is stocked with fish twice a month – trout in cooler months, catfish in warmer months.  
---
---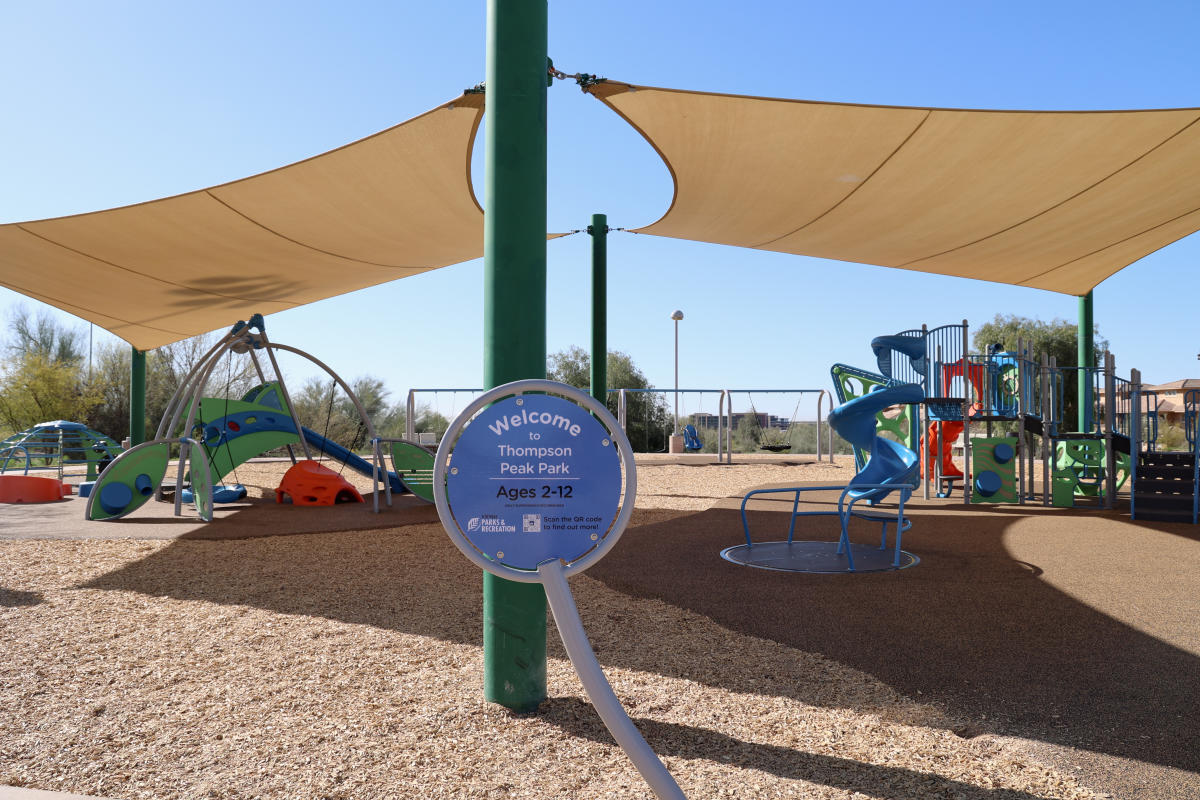 At North Scottsdale's Thompson Peak Park, children of all abilities can interact with each other and do what all kids want to do: play! Recent upgrades to the park include a combination of standard swings, swings with backrests and straps, and larger swings to accommodate a parent and child. Another new feature, the accessible whirl, involves spinning, which is popular among children with certain cognitive disabilities. Other fun amenities include colorful equipment with multi-sensory tactile experiences, cozy spots for kids feeling overwhelmed by playground noise, and a smooth rubber surface area to allow seamless navigation throughout the inclusive play spaces. While all of Scottsdale's 37 playgrounds are deemed accessible and meet ADA guidelines, Thompson Peak Park and Chaparral Park are the first to go beyond basic federal requirements, making them two of the best Scottsdale parks for children with disabilities.
---
---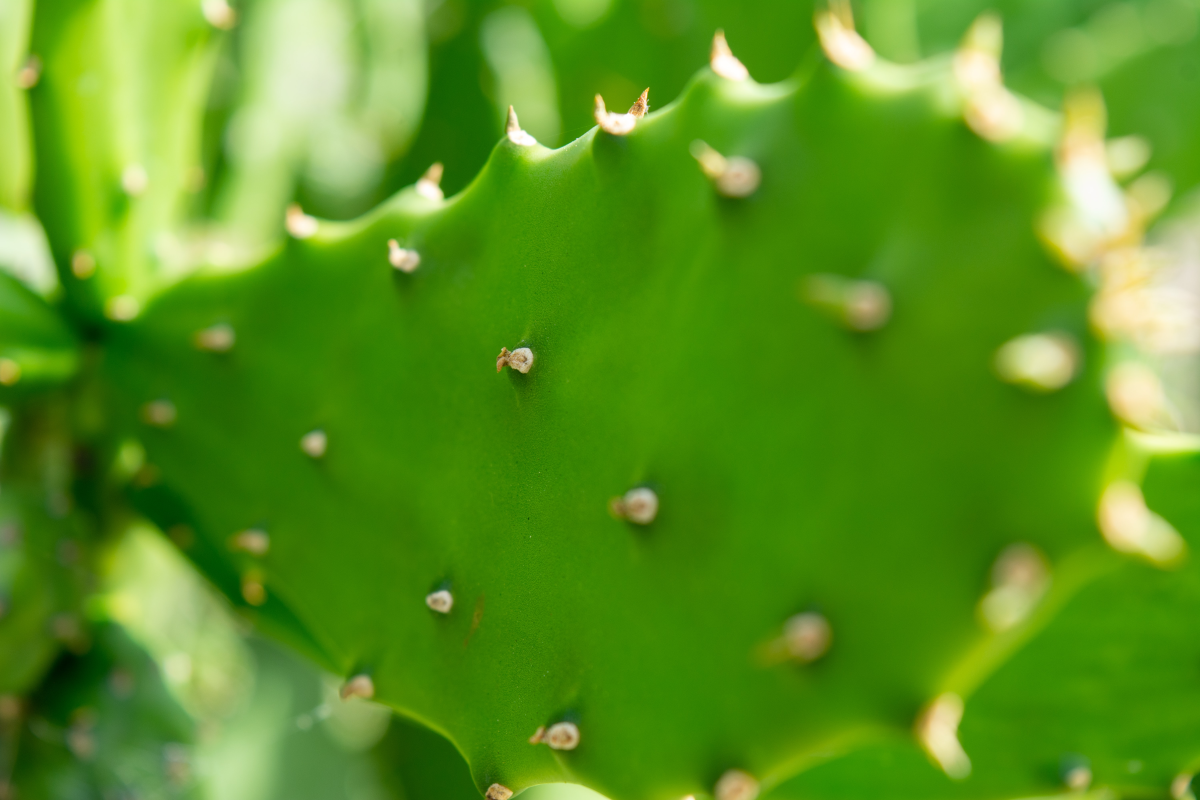 This local gem is completely hidden from the street, tucked along the eastern edge of Chaparral Park behind the dog park and baseball fields. More than 7,000 indigenous, low-water-use plants are showcased across the 5.5-acre garden, which features an easy walking path and terraced planters created from river rocks and iron mesh. Signage and an interactive plant guide will acquaint you with the cacti, succulents and flowering botanicals you'll find along the way.
---
---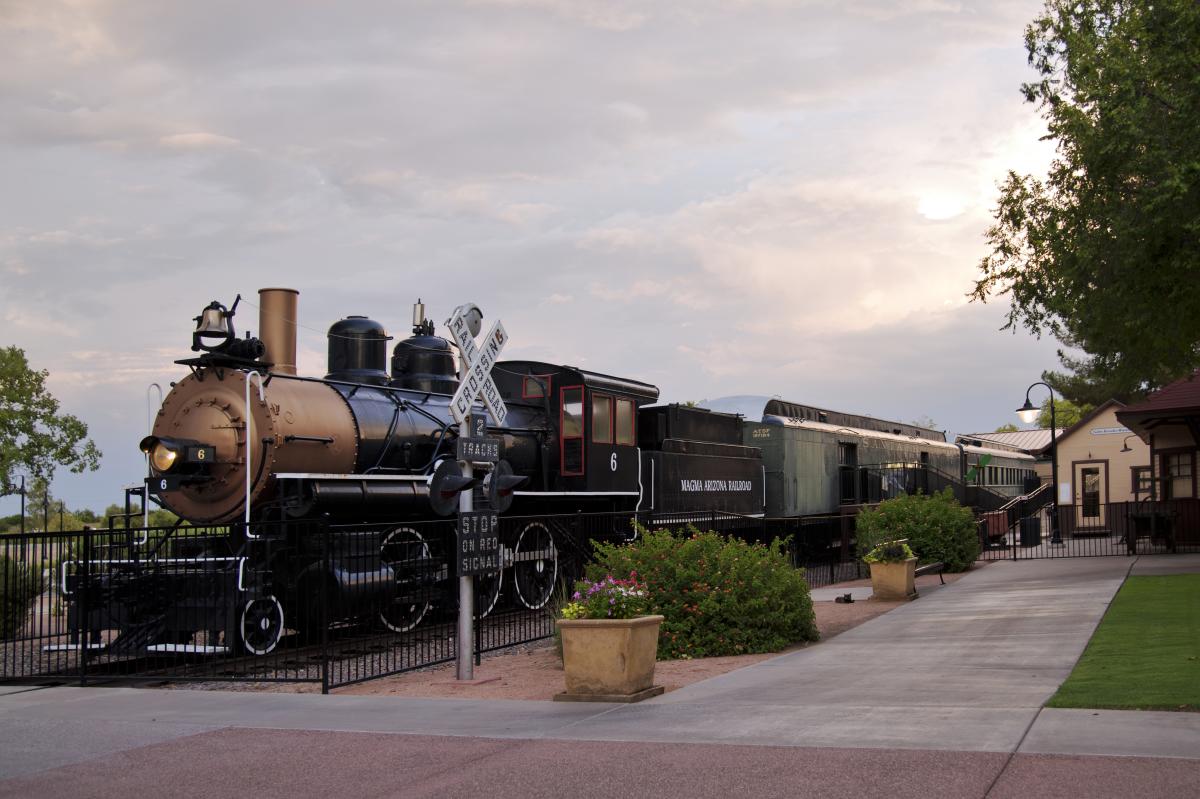 If you're traveling with children, this park is a must-see! In addition to lush lawns, mature trees, a shaded playground and plenty of picnic tables, the park boasts train rides on a 1/12-scale replica of the Paradise & Pacific Railroad. Carousel rides, model train exhibits and a train museum round out the fun. Note: The park is free, however, there is a nominal charge for train and carousel rides.
---
---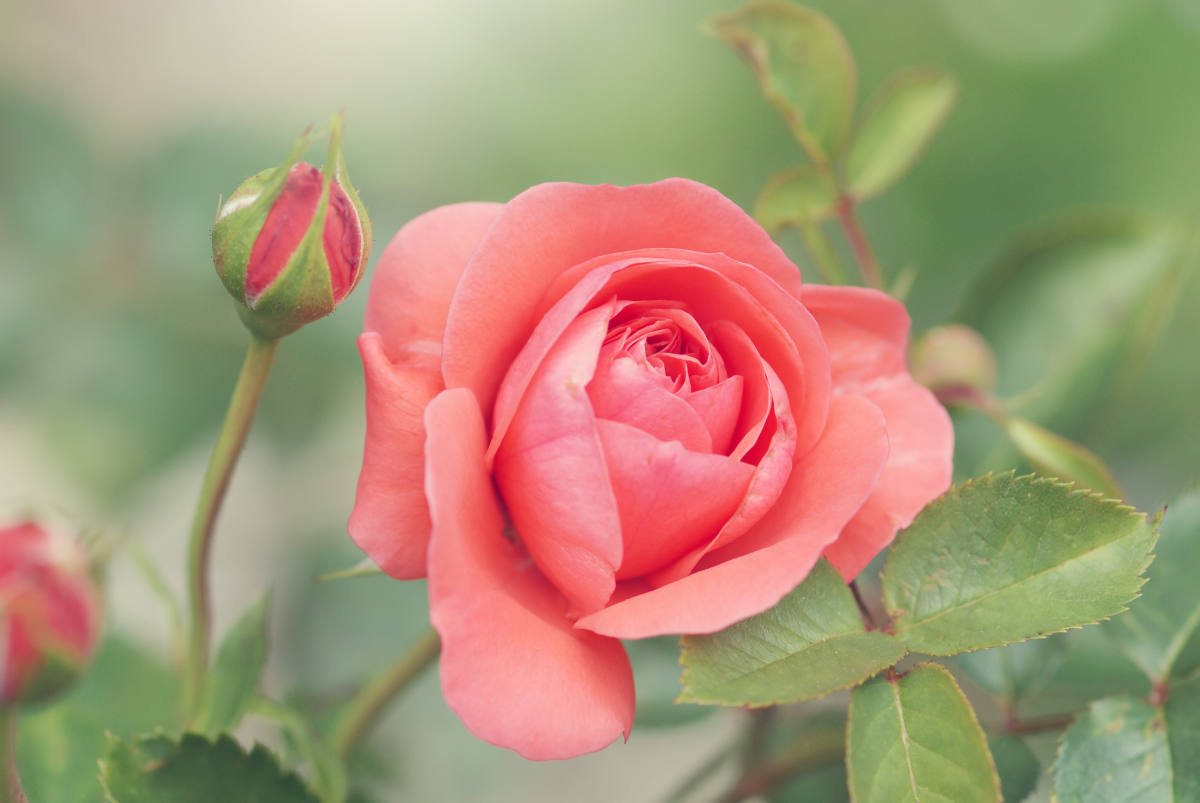 Every spring and late fall, the raised planter beds along the eastern side of the Scottsdale Artists' School burst to life with beautiful roses in a rainbow of colors. A walking path off the school's front entryway is open to the public, and benches placed throughout the garden offer a quiet place to sit and enjoy the rose-scented air. While you're there, stop into the Scottsdale Artists' School lobby and check out their classes and programs geared toward artists of all levels, from beginner to advanced.
---
---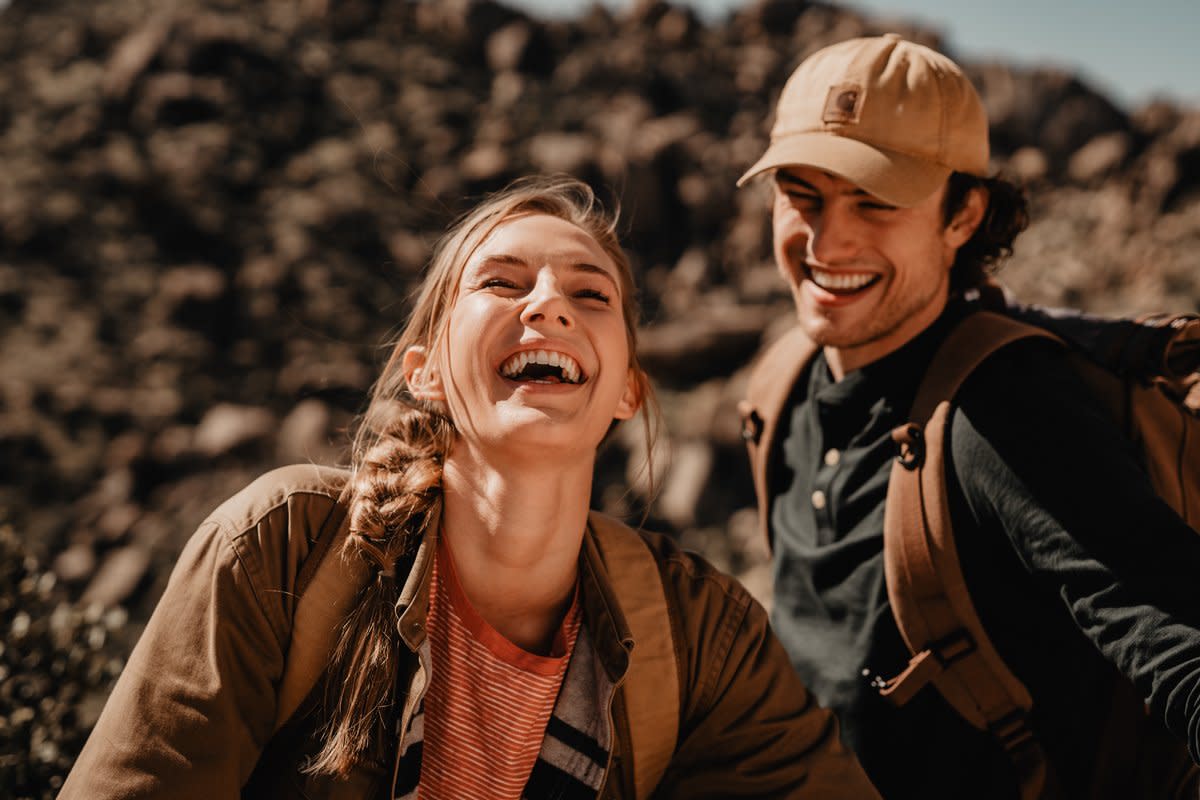 Located in the rolling Sonoran Desert foothills of North Scottsdale, George "Doc" Cavalliere Park was named after one of the city's founding fathers and is one of the city's newest public parks. Highlights at this 34-acre park include a shaded playground, one-mile loop hiking trail, basketball courts, covered picnic areas and beautiful scenic vistas. The park's environmentally friendly design includes rainwater capture and storage; a native plant palette to reduce water usage; a habitat for local wildlife like quail, cottontails, lizards and birds; and energy-conserving lighting.
---
---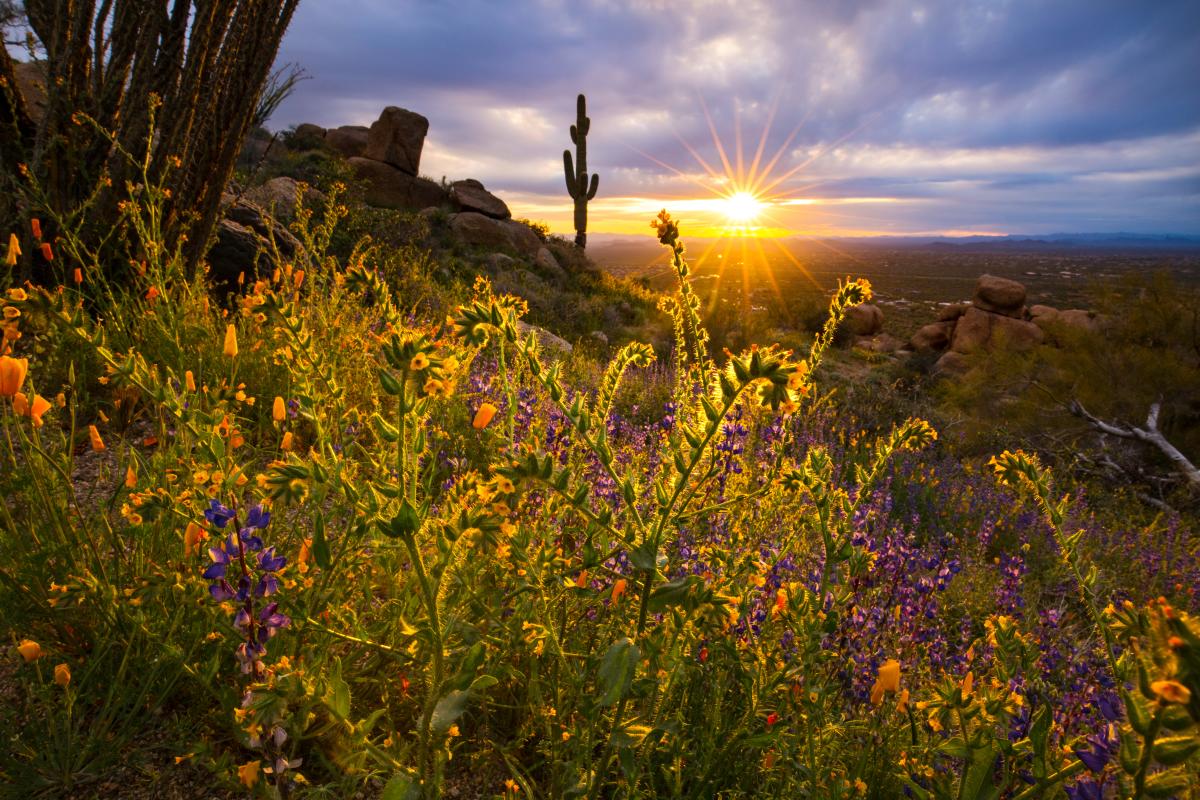 Also in North Scottsdale, Pinnacle Peak Park is home to one of the city's most favored hiking trails, a 1.75-mile (one way) summit trail that offers breathtaking city and desert views. Designated routes provide an exciting challenge for rock climbers, while four tables and shade ramada provide quiet places to enjoy a picnic or just sit and watch the desert wildlife. Even if you don't hike to the summit, a short stroll from the trailhead gives you an up-close and personal view of desert flora and fauna.