While Scottsdale might be best known for its killer margaritas, our master mixologists also are known for trendy cocktails that draw on inspiration from around the world. If relaxing on the beach (yup - we've got those in Scottsdale too!) and sipping on an island-inspired drink is the perfect picture of relaxation for you, then look no further than this list of places to grab tropical cocktails in Scottsdale.
---
---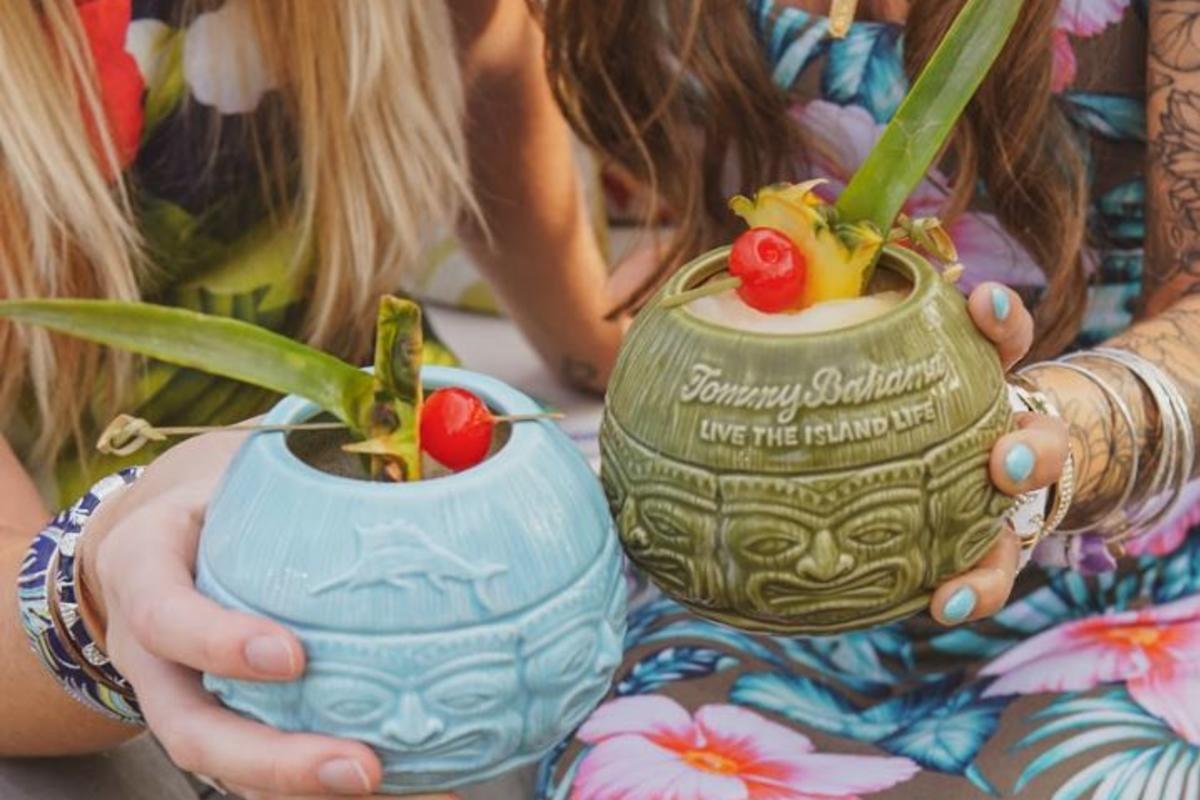 There's no better place to soak up the island spirit than Tommy Bahama Scottsdale. Along with a seasonally driven menu and delicious island cuisine, Tommy Bahama's tropical cocktails steal the scene! Case in point is the Mai Tai made with Flor de Caña Extra Seco 4, orgeat, orange curacao, lemon, lime, pineapple and dark rum float. Enjoy one during Island Time happy hour (2 p.m. - 5 p.m. daily) or anytime!
---
---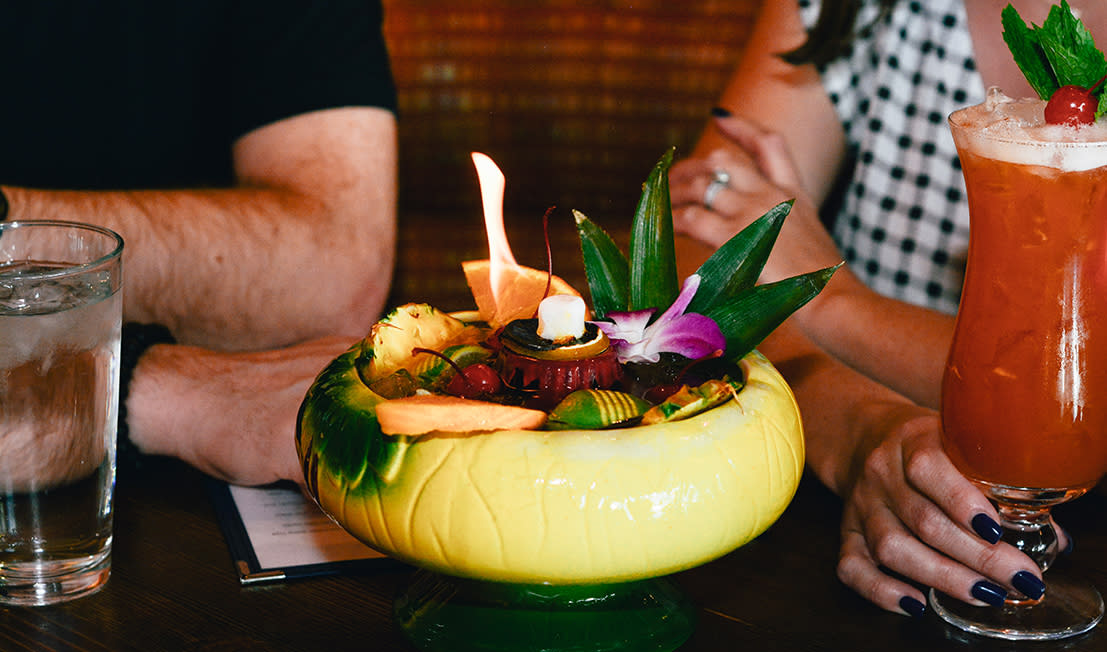 If you're looking for a tiki bar experience, Hula's Modern Tiki is the perfect place in Scottsdale. In addition to dishing up the best ceviche in town, Hula's boasts an impressive menu of cocktails like the Scorpion Bowl - the perfect cocktail to share with your friends! Made with light and dark rum, brandy, lemon and cranberry juices, and a flaming 151 rum float, this bowl-sized drink will put you (and up to 3 friends) in a beachy state of mind in no time!
---
---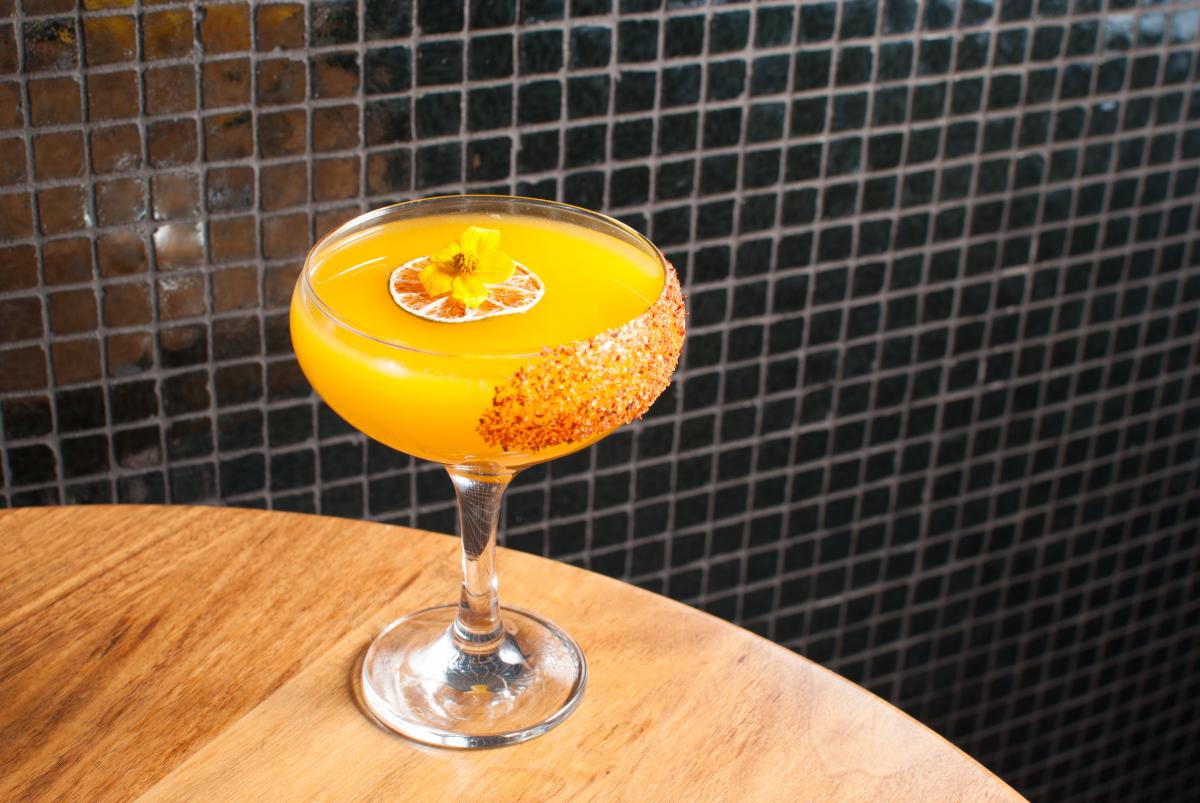 Old Town's Hotel Valley Ho is known for its trendy modern vibes and elevated cocktails at ZuZu. This summer's tropical drink menu includes the whimsical Mango Tango. Characterized as spicy, refreshing and complex, this tasty sipper is made with patron silver, jalapeño, agavero, mango puree and fresh lime juice. Take our word for it - it's just as delicious as it looks!
---
---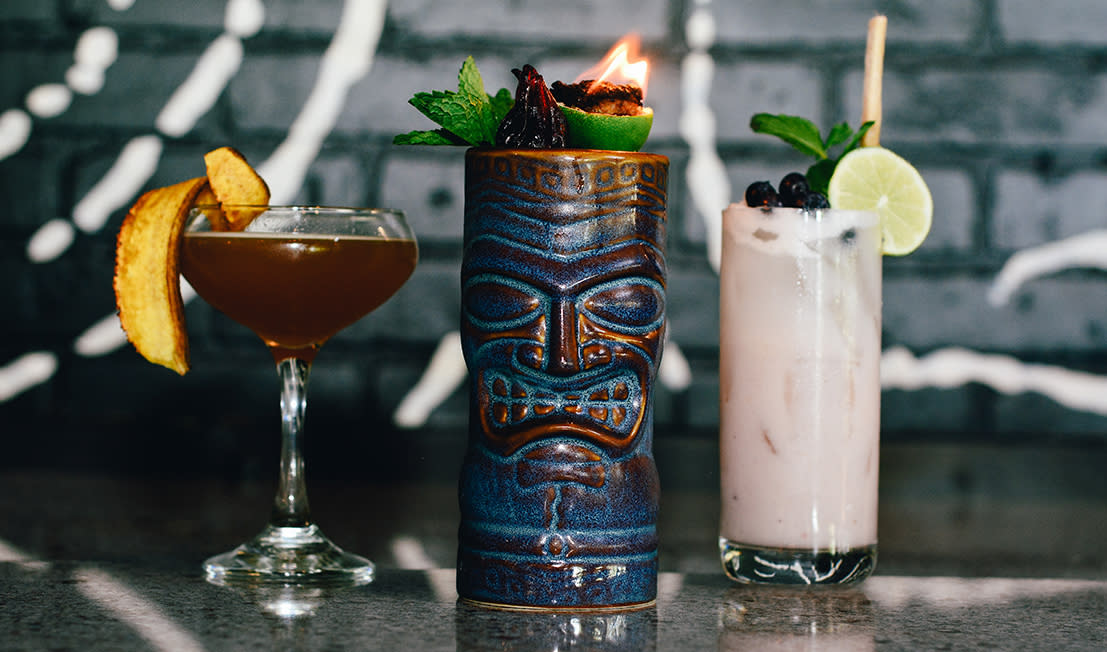 The Fairmont Scottsdale Princess is home to one of the most beautiful sand beaches in Scottsdale. It's also home to Toro Latin Restaurant & Rum Bar, which boasts a long list of delicious tropical cocktails. From their Tiki Menu, you can order a classic Hawaiian Mai Tai or opt for something even more exotic like the Zombi (center), a blend of Appleton Estate VX rum, Smith & Cross rum, Wray & Nephew O.P. rum, pineapple, lime, falernum, hibiscus and bitters that your bartender will set ablaze! Looking for something a bit sweeter? Try their Banana Daquiri (left) or my favorite, the Blueberry Coconut Mojito (right)!