Scottsdale's Best Tropical Cocktails
Half the fun of summer is enjoying a fruity drink while relaxing on the beach (yup – Scottsdale has beaches, too!).  So, welcome the warm weather and enjoy an endless summer in Scottsdale with these delicious tropical cocktails!
---
---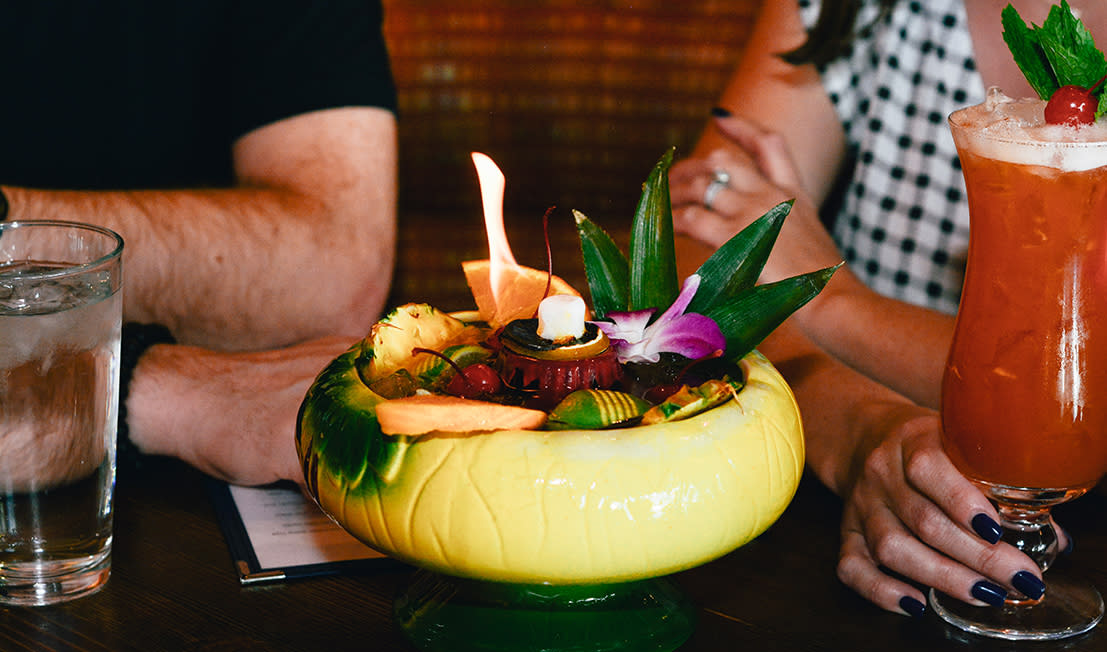 SCORPION BOWL
If you're looking for a tiki bar experience, Hula's Modern Tiki is the perfect place in Scottsdale. In addition to dishing up the best ceviche in town, Hula's boasts an impressive menu of tiki cocktails, and the Scorpion Bowl is the perfect cocktail to share with your friends! Made with light and dark rum, brandy, lemon and cranberry juices, and a flaming 151 rum float, this bowl-sized drink will put you (and up to 4 friends) in a beachy state of mind in no time!
---
---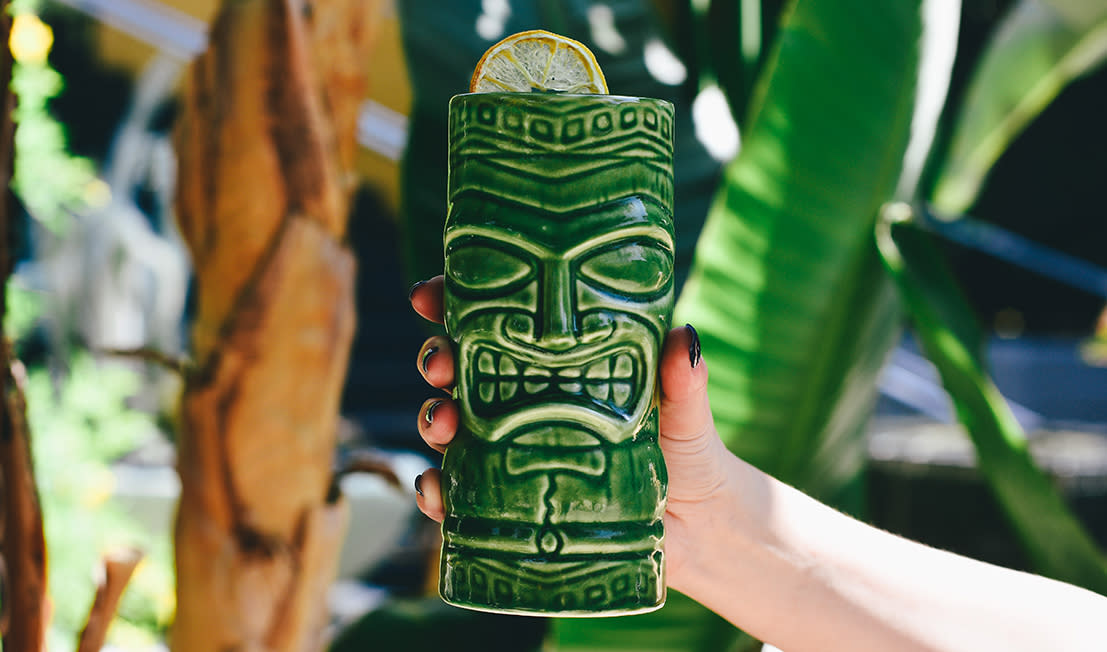 DRINK GONE AWRYE
Make your way to Jade Bar's The Pour, the best premium cocktail hour around (4 p.m. – 6 p.m. Monday-Thursday), and enjoy some upscale brews like the Drink Gone Awrye made with Woodford Rye, Appleton Estate Rum, allspice, passion fruit, orgeat, lemon, falernum, and angostura bitters. The combination of the rye and rum makes this drink complex, but it's the perfect tiki-inspired cocktail to enjoy this summer.
---
---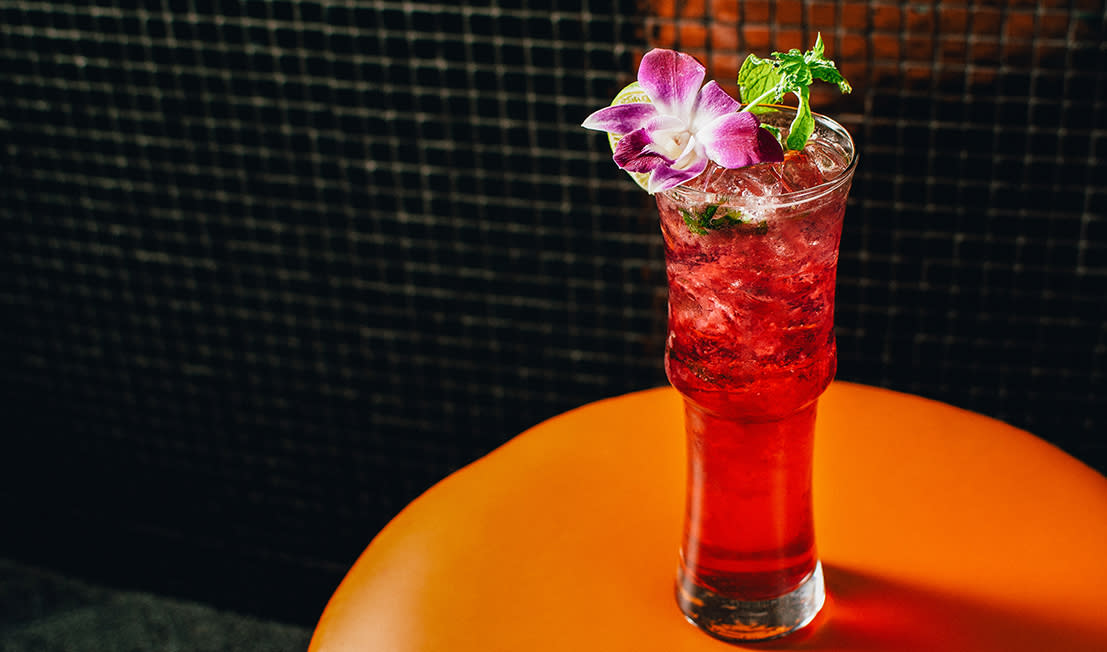 JAMAICA MOJITO
Hotel Valley Ho is known for their Insta-Worthy pool, but elevate your stay this summer with this tropical cocktail. The Jamaica Mojito is made with white rum, fresh lime, house berry preserves, sparkling water, hibiscus and estate-grown mint. Sounds refreshing, right?
---
---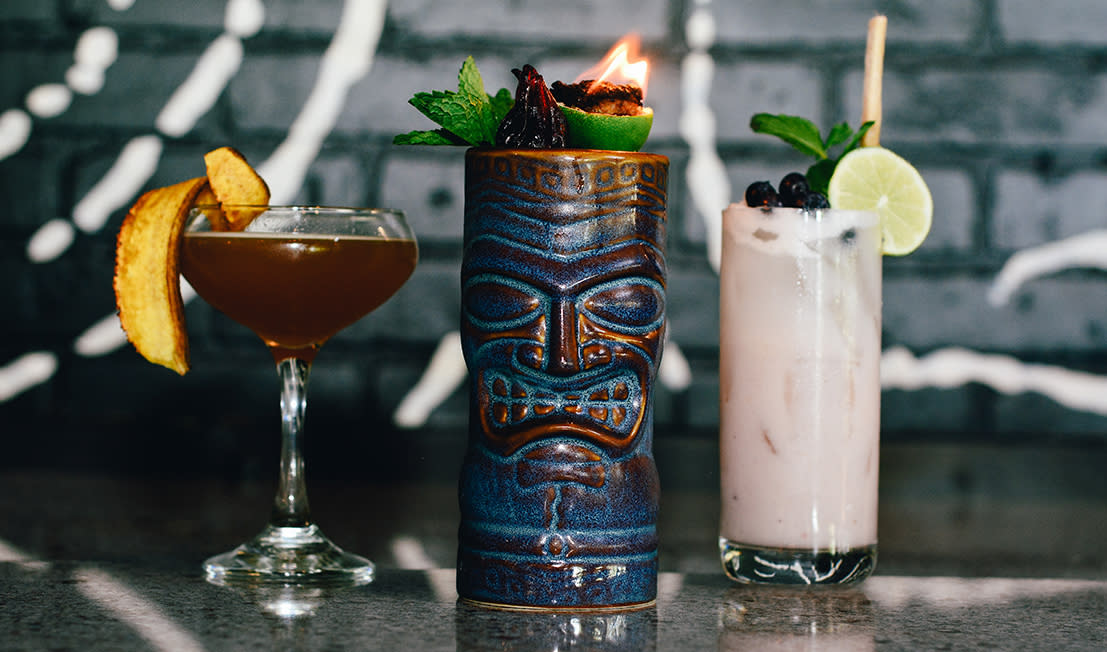 ZOMBI
The Fairmont Scottsdale Princess is home to one of the most beautiful sand beaches in Scottsdale. It's also home to Toro Latin Restaurant & Rum Bar, which boasts a long list of delicious tiki cocktails. From their Tiki Menu, you can order a classic Hawaiian Mai Tai or opt for something even more exotic like the Zombi (center), a blend of Appleton Estate VX rum, Smith & Cross rum, Wray & Nephew O.P. rum, pineapple, lime, falernum, hibiscus and bitters that your bartender will set ablaze! Looking for something a bit sweeter? Try their Banana Daquiri (left) or my favorite, the Blueberry Coconut Mojito (right)!