No tequila cocktail is as beloved as the margarita. While the tasty Tequila Sunrise or Paloma have their fans, it's the margarita that has been crowned America's favorite cocktail. For its legion of devotees, the margarita may conjure up white-sand beaches or lively cantinas. Here in Scottsdale, I think of poolside cabanas, Sonoran Desert sunsets, and our wonderful Mexican restaurants.
Although its birthplace is recognized as Mexico, the origins of this libation are a bit murkier. One popular story has Pancho Morales inventing it in the border town of Juarez at Tommy's Place for a woman named Margarita, another credits Carlos "Danny" Herrera of Rancho La Gloria mixing up the drink for showgirl Marjorie King, and a third purports that it was created in Tijuana for actress Rita Hayworth, whose real name was Margarita Cansino.  Some surmise that it's a Mexican variation of the Daisy group of old-school drinks (the Spanish word for daisy is margarita), while others point out it's simply a Sidecar with tequila, substituting lime for lemon. 
Whatever the story, one thing is for sure. A bright and refreshing margarita is a perfect way to enjoy all that Scottsdale has to offer. Here are some of the best margaritas in Scottsdale, from traditional to creative. 
---
---
Gertrude's idyllic location in the Desert Botanical Garden is further enhanced by sipping on a Garden 'Rita, which combines Tanteo Jalapeño tequila with orange liqueur, lime syrup, blood orange juice, and cilantro. Take note of the option to "spice it up" with fresno pepper puree or sweet-tart prickly pear nectar made from cactus fruit harvested on-site. (Photo by Jenelle Bonifield)
---
---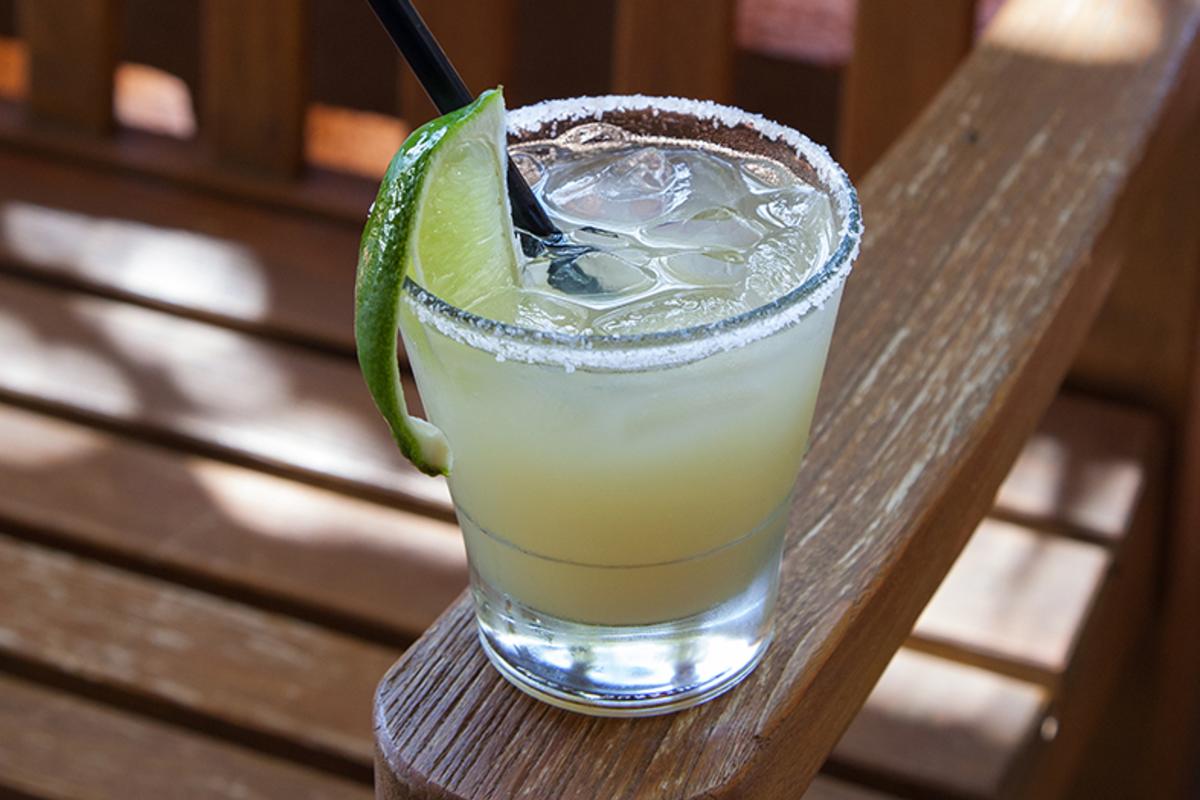 The Spotted Donkey Cantina is a fun and casual spot, and the best way to wash down your Mexican meal is with the signature El Pedregal Margarita made with their private-label Herradura Double Barrel reposado tequila, Cointreau, organic agave nectar and fresh lime juice. (Photo by Jenelle Bonifield)
---
---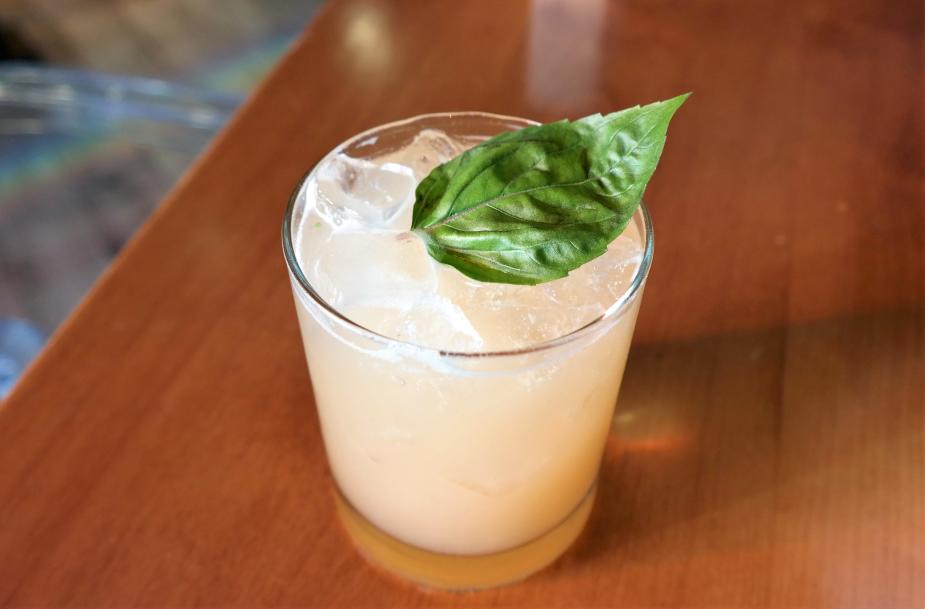 At Sumo-Maya, colorful and creative cocktails pair with the innovative Mexican-Asian fusion menu. You'll want to try the Spicy Peach Margarita, a well-crafted union of chile de arbol infused tequila blanco, combier peach, peach puree, peach bitters + house limonada and decorated with a single leaf of fragrant Thai basil. (Photo by Jenelle Bonifield)
---
---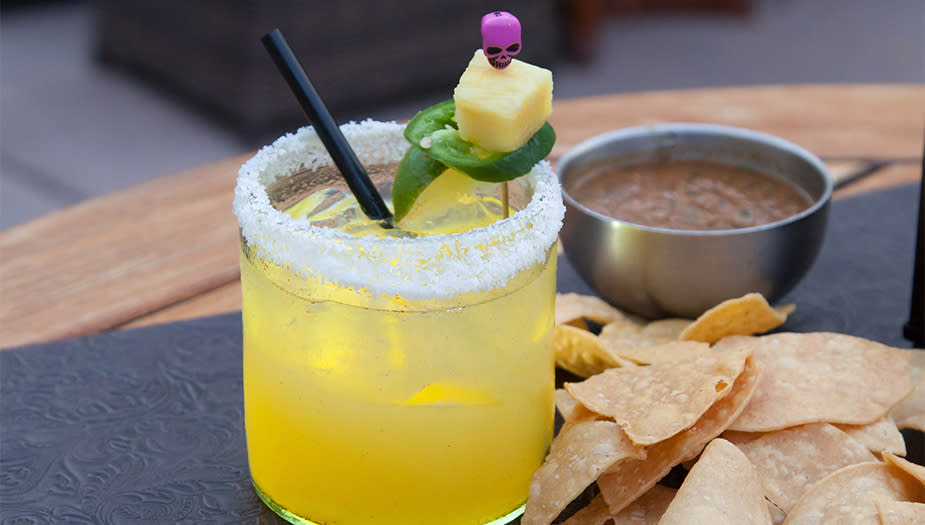 La Hacienda is not only home to one of Scottsdale's best Mexican restaurants, but also one of its largest tequila collections. I love the Serrano Margarita, an addictive crowd-pleaser made with house-infused serrano-pineapple tequila, lime and agave. One of the best margaritas I've ever had! (Photo by Jenelle Bonifield)
---
---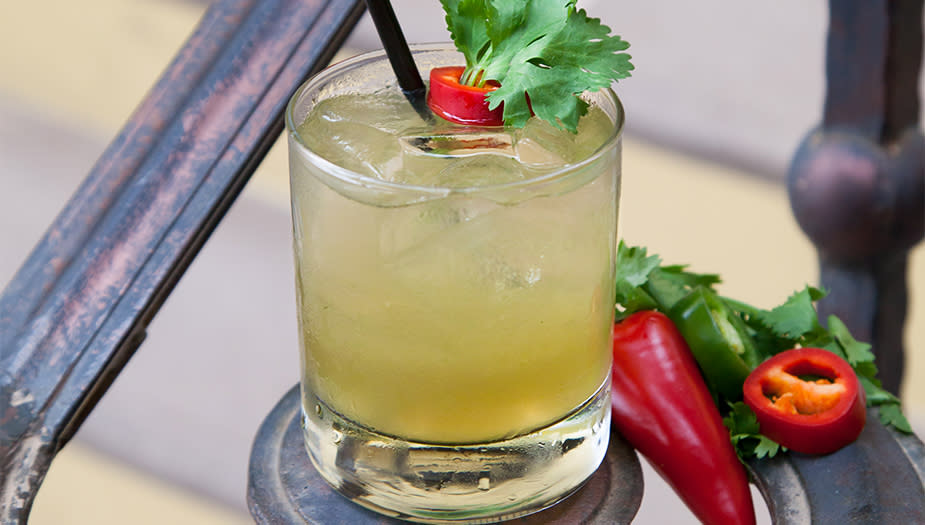 Visit Mbar at the Omni Scottsdale Resort at Montelucia to admire the striking Mediterranean architecture while savoring a Camelback Cooler, a balanced cocktail of El Tesoro Blanco tequila, lime juice, and agave nectar gussied up with a fresh muddle of jalapeno, cucumber, and cilantro. (Photo by Jenelle Bonifield)
---
---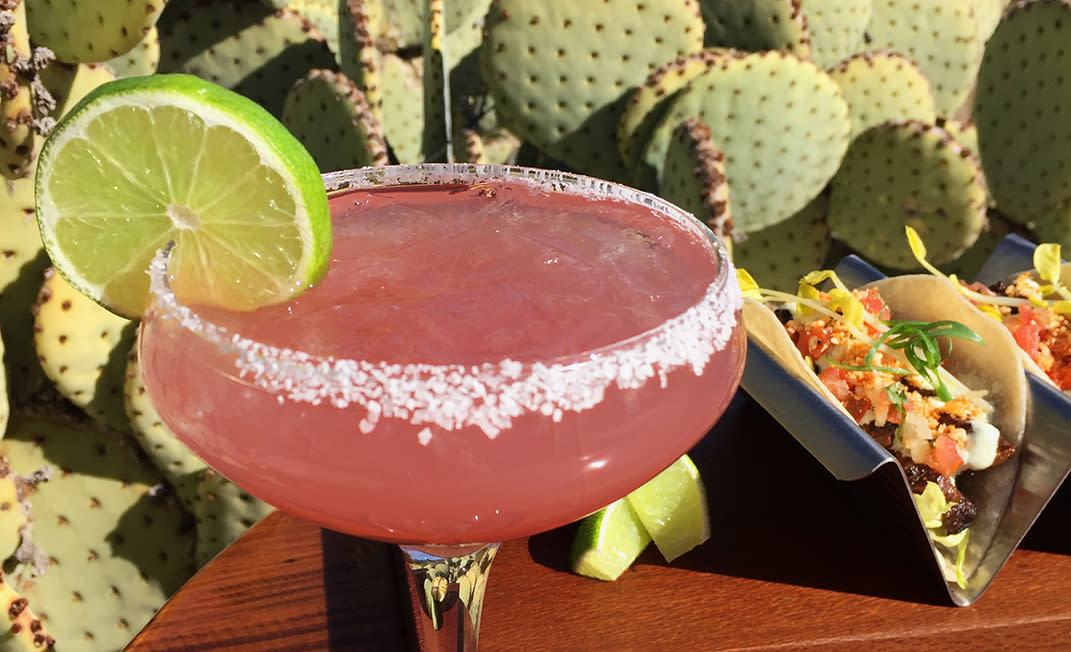 The Westin Kierland Resort and Spa is known for its craft cocktail programs, which explains why the Phoenix Open Margarita is such a winner – a delicious margarita made with Sauza Blue tequila, triple sec, lime sour, and a prickly pear pureé. You can find this delectable drink at the Brittlebush Bar & Grill which is part of the Westin Kierland Golf Club. (Photo by Jenelle Bonifield)
---
---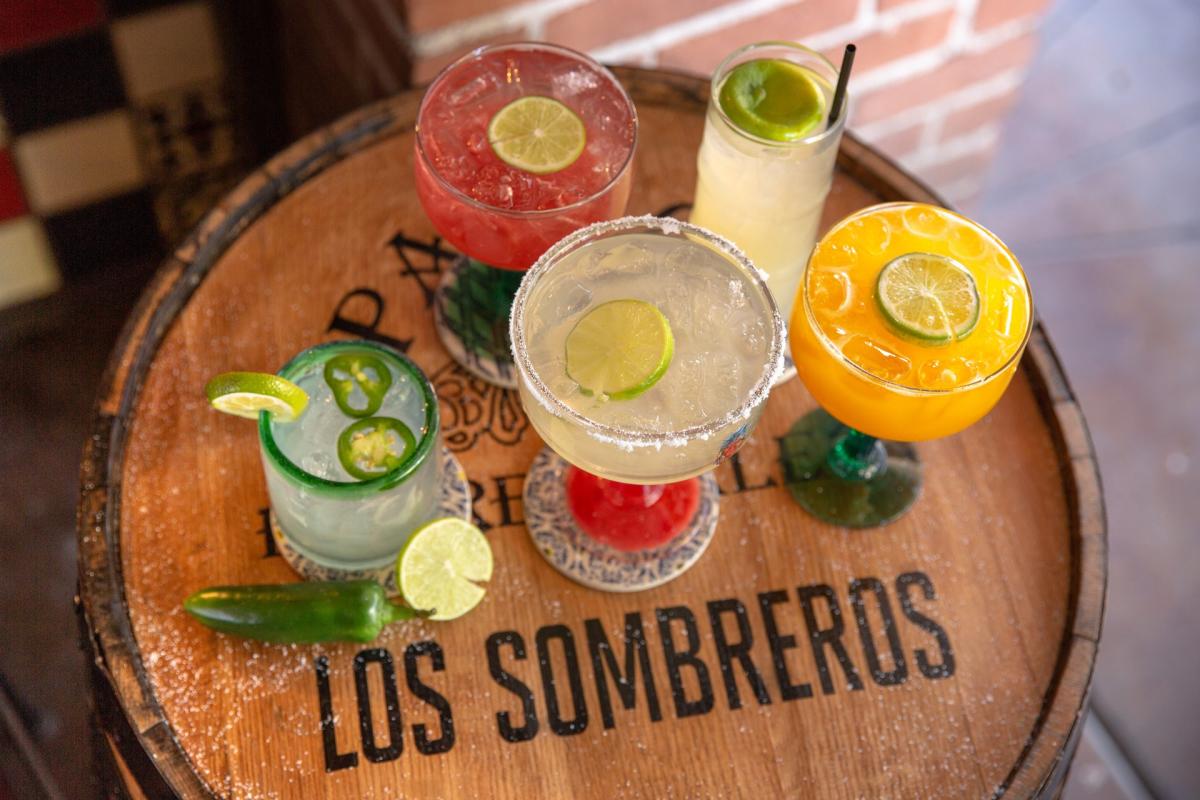 This locally owned hotspot for authentic Mexican cuisine boasts a variety of margaritas on its menu, but none quite so unique as La Damiana. Made with romance in mind, this cool, refreshing margarita marries Sauza Hornitos Reposado tequila and Damiana liqueur. Damiana is an aromatic, mint-like flower considered by some to be an aphrodisiac.
 
---
---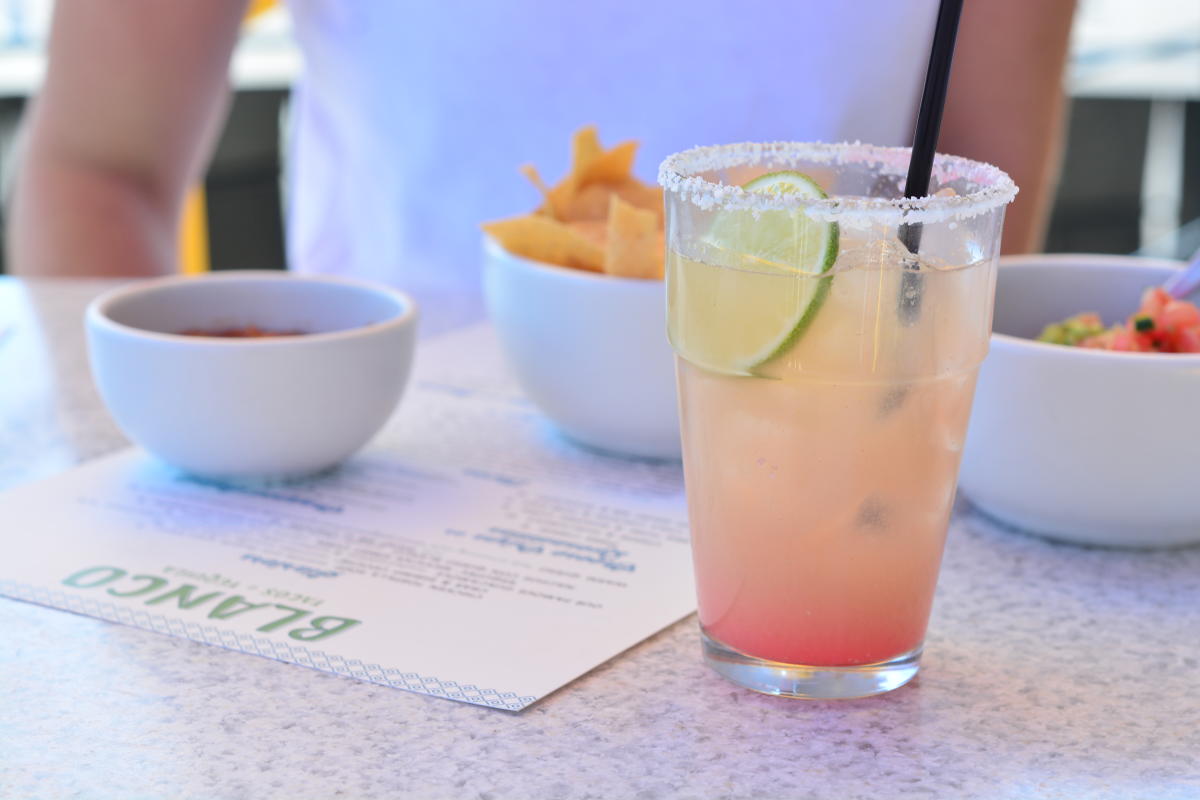 As the saying goes, "variety is the spice of life." That's especially true at Blanco Tacos & Tequila, where the menu features no fewer than six delicious margaritas. In addition to The Margarita, a classic cocktail made with Jose Cuervo Especial and Patron Citronage orange liqueur, you can delight your taste buds with options like the Jalapeño & Pineapple, Smashed Watermelon, and Aces & Eights (white tequila and Patron Citronage with a red sangria float).  
¡Salud to the margarita!