In 1946 Bobby Troup composed an eternally catchy tune that celebrated the post-war freedom enjoyed by returning American servicemen and their families. Twenty years before that blissful summer of '46, Route 66 earned its nickname as America's "Mother Road." Yet even as parts of the route faded from sight when interstates were built, the tangible and mythic aura of this epic path continued to richen.
I've driven every mile of Route 66 from Chicago to Santa Monica, but for me, its most photogenic sites and stretches are alive and thriving in Arizona. To see the Arizona stretch, start your day trip from Scottsdale early in the morning and motor up from the Valley of the Sun northeast through Payson and over the scenic Mogollon Rim to Holbrook. Here you'll want to check out the iconic teepees and vintage cars of the Wigwam Motel. Next, cruise west to Winslow to pay homage at Standing-On-A-Corner Park (you can practically hear the famous Eagles' tune, can't you?), and savor brunch at La Posada, the classic railway hotel, before driving on to Two Guns and Twin Arrows, where little remains but ruins and well, really tall arrows.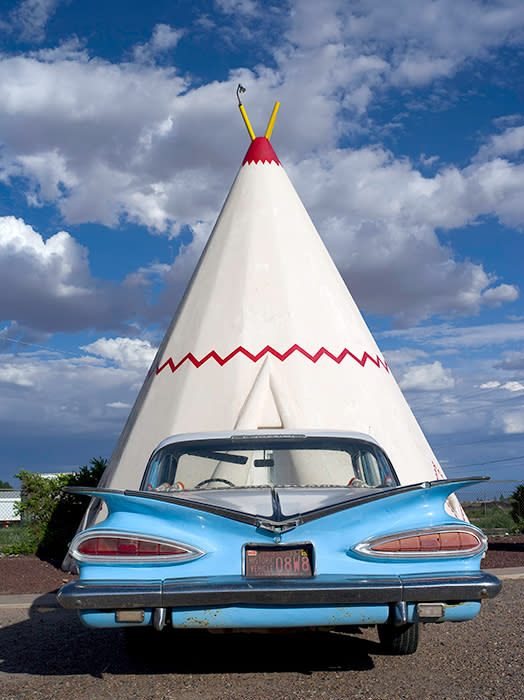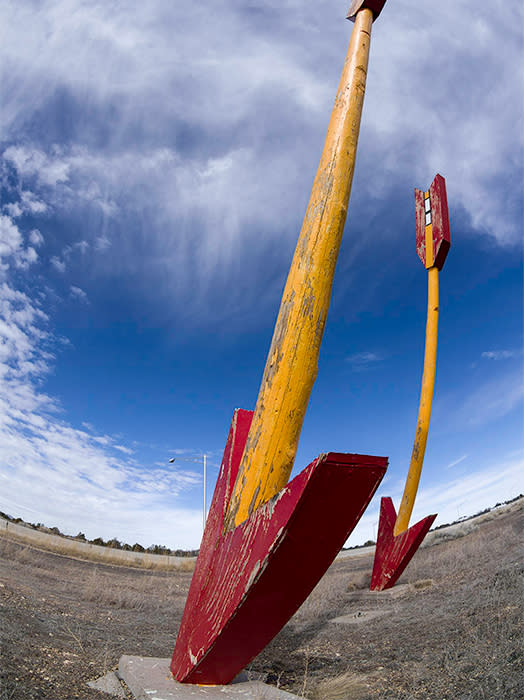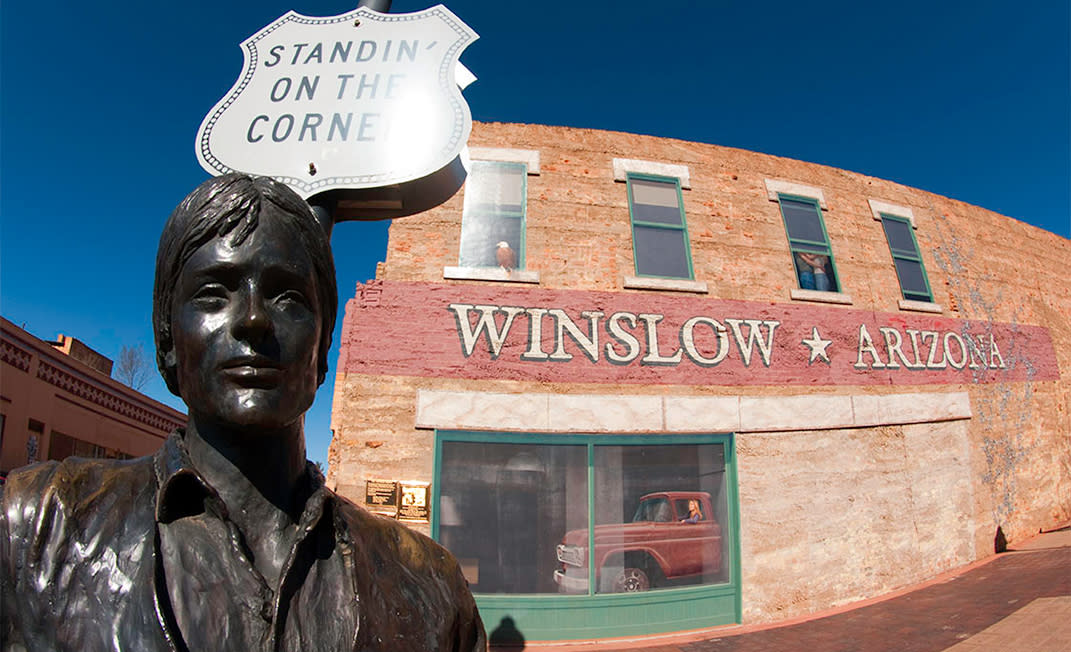 Route 66 even winds through Flagstaff, so you can rightfully quench your thirst at the Museum Club, then keep rolling west to Williams, a town literally split down the middle by the Mother Road (and loving it that way). An hour west of Flagstaff is the jackpot – the quirky town of Seligman, which is filled with wondrously kitschy photogenic delights. That's before you experience Delgadillo's Snow Cap Drive-In, world-famous for bad counter jokes and tasty milkshakes. Here you'll have to weigh your time and either cruise back home or keep heading west on the longest, continuous drivable stretch of Route 66 in the USA, running from Seligman to Kingman.
If you have time and feel adventurous, drive topless (convertible lingo) and rest awhile at the Hackberry General Store. Grab a cold root beer and drink deeply of the rusting ambiance scattered about. There's a certain romance to driving the wild open stretches of Route 66, a true magic that survives today and has worldwide appeal. I've met people from many nations all along Route 66, and that shared spirit is why I drive it whenever I can. It's more than a highway or a journey. To many travelers it's an elixir, and I can hear ol' Bobby and Nat King Cole crooning as sunset steals away into the neon lights of Kingman.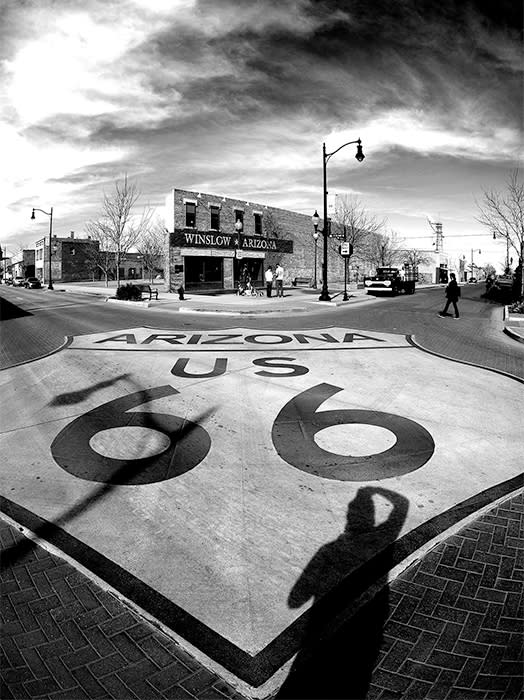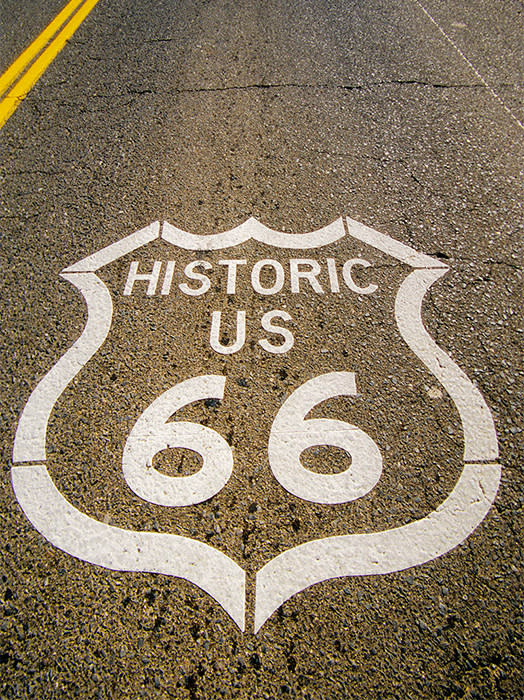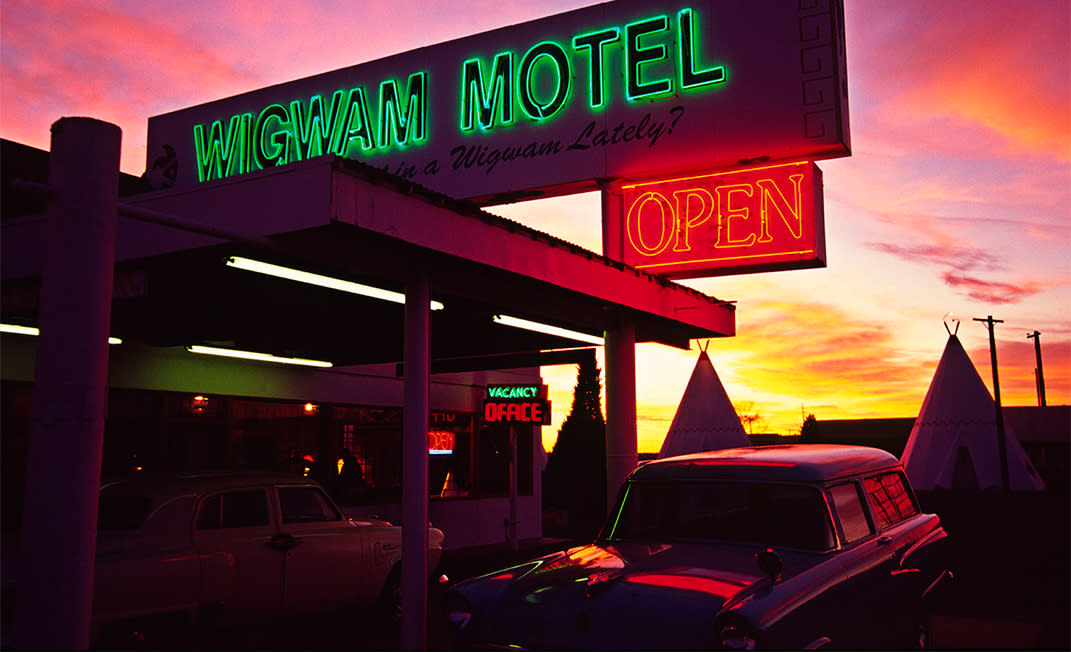 Expect a long day, but it's ultimately a simple loop trip and can be broken up into several days if you'd like to linger. It's always fun to have a cool ride (convertibles, old hot rod or new sports cars preferred), on Route 66, but it's lovely year-round, with full services available.
Driving Distances & Times:
Scottsdale to Holbrook: 175 miles / 3 hours
Holbrook to Flagstaff: 88 miles / 75 minutes
Flagstaff to Williams: 40 miles / 35 minutes
Williams to Seligman: 43 miles / 38 minutes
Seligman to Hackberry (optional): 50 miles / 50 minutes 
Seligman to Scottsdale (via Hwy 89 shortcut to I-17): 228 miles / 3.75 hrs.
Hundreds of books have described Route 66, but Jim Hinckley, a native historian and longtime resident of Kingman, wrote some of the best books. Find them at jimhinckleysamerica.com (Full disclosure, I shot images for two of his books).