Though widely popular across Europe, in the U.S., a prix-fixe (pronounced "pree feeks") or fixed-price, menu is more often associated with special occasions or holidays.  However, in Scottsdale, you'll find three award-winning restaurants delighting their guests with a unique experience built around nightly prix-fixe menus. Each one offers a multi-course dinner at a pre-determined cost that allows the chef to showcase specific dishes designed to create a harmonious culinary journey.   
---
---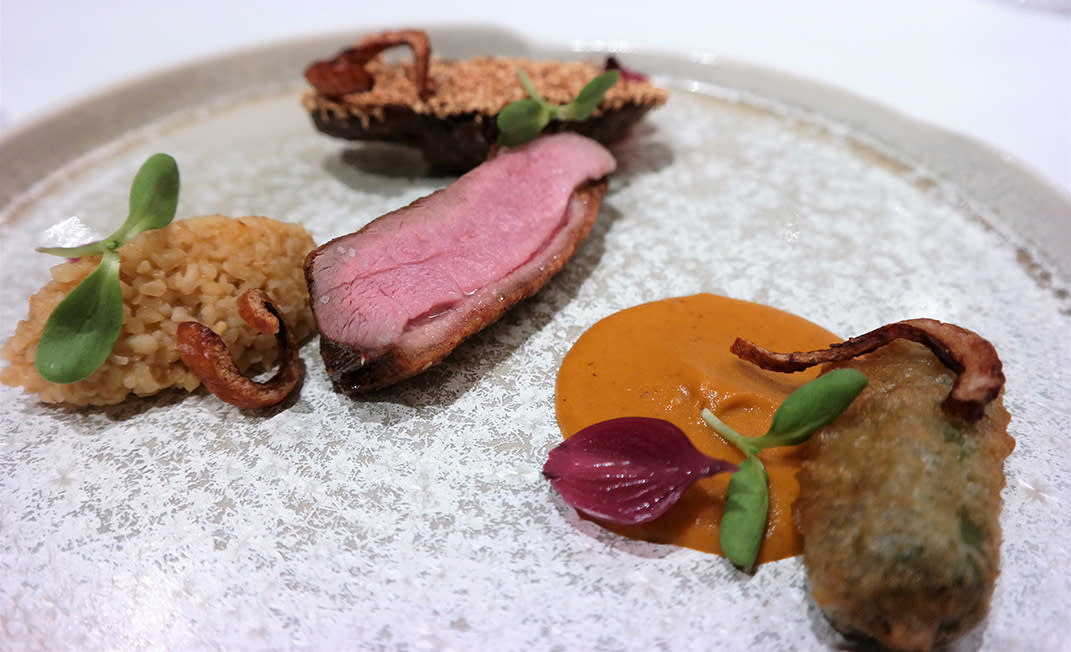 At Atlas Bistro, you'll find a seasonal ever-changing menu with multiple options for each of three savory courses. This might include selections like silky applewood-smoked Tasmanian Sea Trout with potato salad, horseradish powder, pickled tindora gourd, and mignonette aioli, or split butter poached main lobster with oregon lobster mushroom confit and thai green curry. For an additional charge, add a cheese or dessert course such as a Honeycrisp apple pie with apple butter and Norwegian Gjetost "fudge" cheese. For executive chef Chef Jabari Corbin, it's a way to share a narrative with his guests. "I believe that a menu is everything a chef wants to say at that time and moment, and it's hard for us to tell our story with one dish," he explains. "That's why I firmly believe in multicourse dining." And since Atlas Bistro is also BYOB, you'll want to bring your favorite vintage or choose a bottle from the adjacent wine shop through which you enter the restaurant.
---
---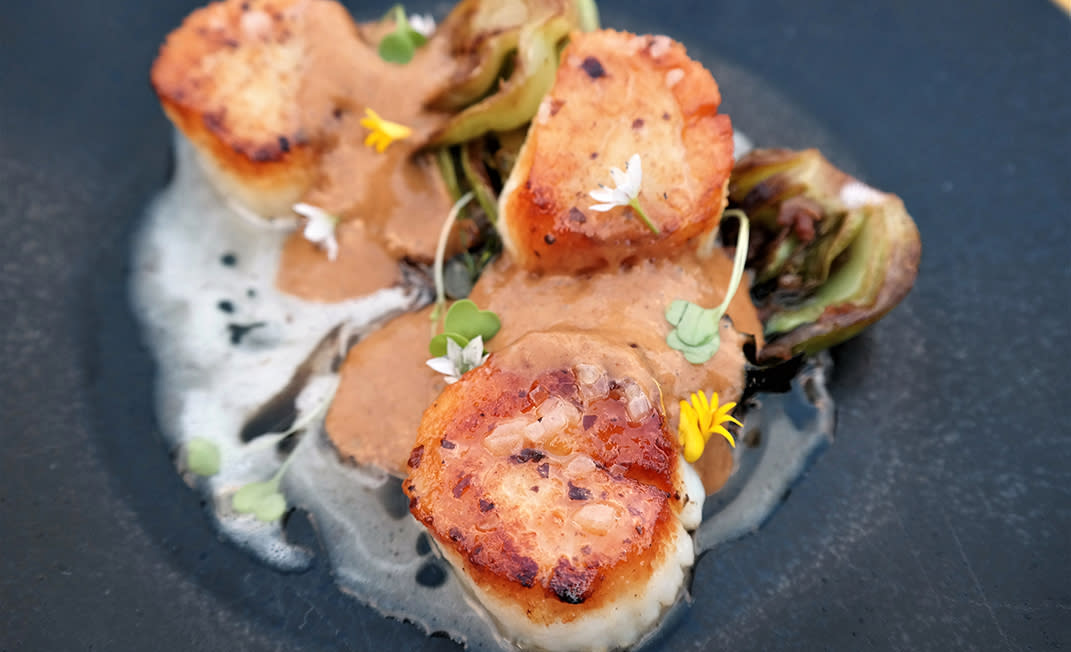 Sel, owned by executive chef Branden Levine and his wife May, is a jewel of a restaurant nestled in the art galleries of Old Town Scottsdale with a focus on sophisticated global fare in a comfortably elegant space. "I wanted to create a restaurant without culinary boundaries to bring friends and family together in an unpretentious, fun environment that's constantly evolving," says Levine. "My menu incorporates big, bold flavors that add layers of depth and texture to enhance natural ingredients." His fantastic four-course menus change every five weeks according to what's in season and might include spice smoked beet and ora king salmon tartare with a tangerine vinaigrette, or grilled Spanish octopus with squid ink capellini and crispy shallot rings. "We want to create a memorable dining experience by captivating the heart and soul of the diner through a culinary journey that invokes all of the senses."
---
---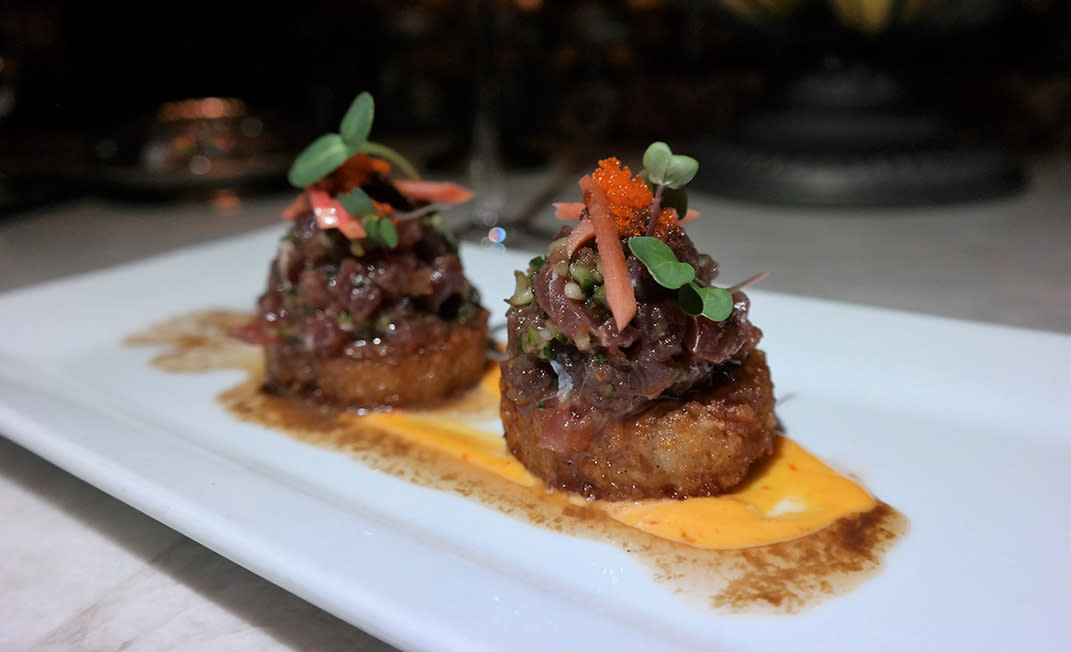 Visit Café Monarch and you'll enter a stunning restaurant with luxurious architectural details, sparkling chandeliers and a lush garden patio. Warm and welcoming, this family-owned restaurant is the perfect setting to indulge in a four-course menu. "We want people to be taken care of in an unpretentious air that makes fine dining fun and approachable," says chef Ryan Pitt. "We have a close relationship with our purveyors that allow us to create a different menu weekly that is constantly evolving with global aspects and classic techniques using the best products available." Your wonderful choices might include veal samosa with a smoked butternut squash purée, ramp chimichurri and a pino noir reduction, scrab stuffed squash blossom, or wild mushroom ravioli with a parmesan-lemon cream and asparagus coins. An extensive wine list encourages pairing, while superb craft cocktails are just as thoughtfully created. "Like our chefs, I begin with fresh, local and seasonal ingredients where I can," says head bartender Andrew DeNeef. "I take my inspiration from prohibition-era cocktails and look to ancient wisdom to craft modern classics of my own that complement our prix-fixe menus. It's our hope that our guests recognize everything we do is focused to create a memorable experience."
---
---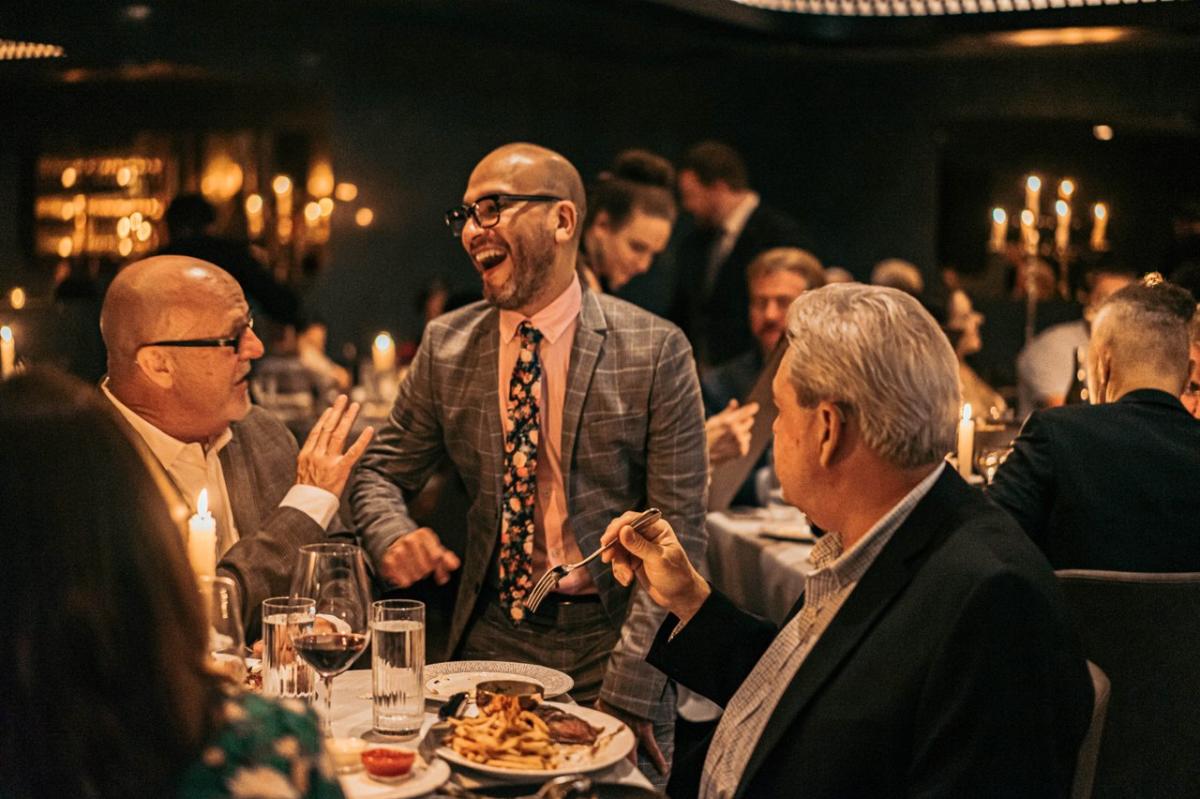 This unconventional set menu will leave you blushing. At Maple & Ash, they aren't shy about their bold offerings or their tongue-in-cheek nomenclature. So if you're daring enough to ask your waiter for the "I Don't Give a F@&$" prix fixe option, you'll be sent on a chef's-choice dining journey that'll leave you speechless. The menu options aren't published, so be aware that fate of your fare is completely up to the chef. The resident sommelier can also pick the perfect wine to complement each course as you make your way through surprise after delightful surprise. Your palate will be pampered with epicurean ensembles like a seafood tower with tableside tossed pasta to soak up the buttery white wine sauce, "Black Out Oysters" (oysters, caviar and paired vodka), or serious surf and turf with multiple land and sea offerings. You never quite know what will be up the chef's sleeve, but if you truly "Don't Give a F@&$" it's a delicious risk worth taking.
---
---
Tucked away in a quiet, ivy-crawled corner of the Arts District lies one of Old Town Scottsdale's best-kept secrets. Virtù Honest Craft offers diners multi-award-winning dishes in a charming outdoor alcove that will have you questioning whether you're in Scottsdale or Europe. The Mediterranean-inspired menu is a modern take on Chef Gio Osso's Italian heritage. Chef Osso often refers to the food – and the vibe – of Virtù as a "beautifully composed symphony of sights, scents and tastes". Since the prix fixe menu changes almost weekly, featuring the freshest and most flavorful offerings of each season, each visit to Virtù can almost ensure a unique experience in both food and drink. For example, sample menu offerings might include  "Aspargi" (asparagus with duck egg , feta crumbles, bacon candy, foie gras hollandaise, and truffle drizzle), saffron spaghetti with strega butter poached langoustine, smoked duck with black date tahini, and a cheese plate for dessert. 
---
---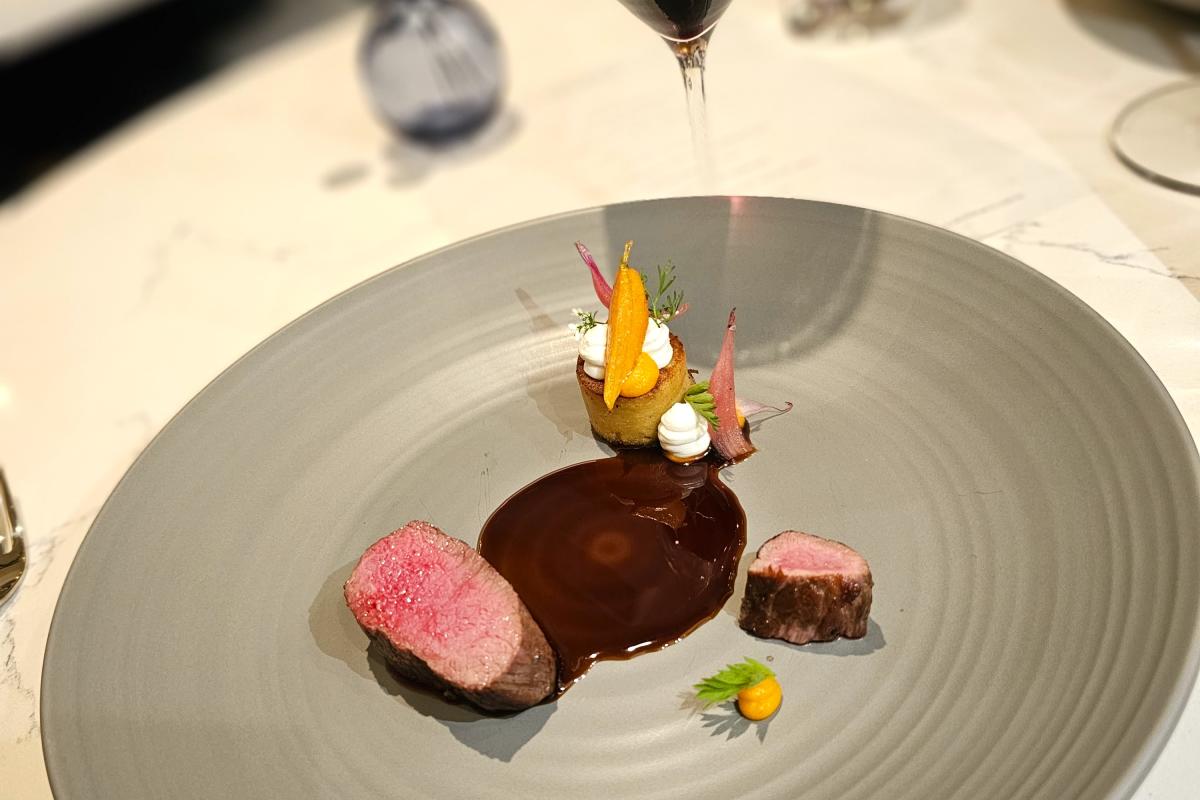 Course is the culinary brainchild of acclaimed Chef Cory Oppold. Raised on a dairy farm in Illinois, he cultivated a love of wholesome foods, which is evident in his fresh and seasonal offerings. "Viewing food as an artform, Chef Cory Oppold and his culinary team take you on a food exploration through an explosion of both your taste and visual senses," states the Course website. Choose from a 5-course or 10-course prix fixe dinner, or delight in the cheekily named "Morning Would" Sunday brunch prix fixe. Dinner will bring to your plate expertly perfected classics and inventive creations alike, with seasonal selections like "Iberico Pork with Mustard Custard" and "Peach Wellington" for dessert. For the brunch crowd, bring your appetite, because Course serves up a 7-course smorgasbord of indulgent breakfast bites, plus a bottomless mimosa and morning cocktail menu. No matter which time of day you choose to embark on your journey, Course is guaranteed to deliver on every palatable promise.
On your next night out, let these chefs guide you for a special dining adventure at one of Scottsdale's culinary jewels.