Though widely popular across Europe, in the U.S., a prix-fixe (pronounced "pree feeks") or fixed-price, menu is more often associated with special occasions or holidays.  However, in Scottsdale, you'll find three award-winning restaurants delighting their guests with a unique experience built around nightly prix-fixe menus. Each one offers a multi-course dinner at a pre-determined cost that allows the chef to showcase specific dishes designed to create a harmonious culinary journey.   
---
---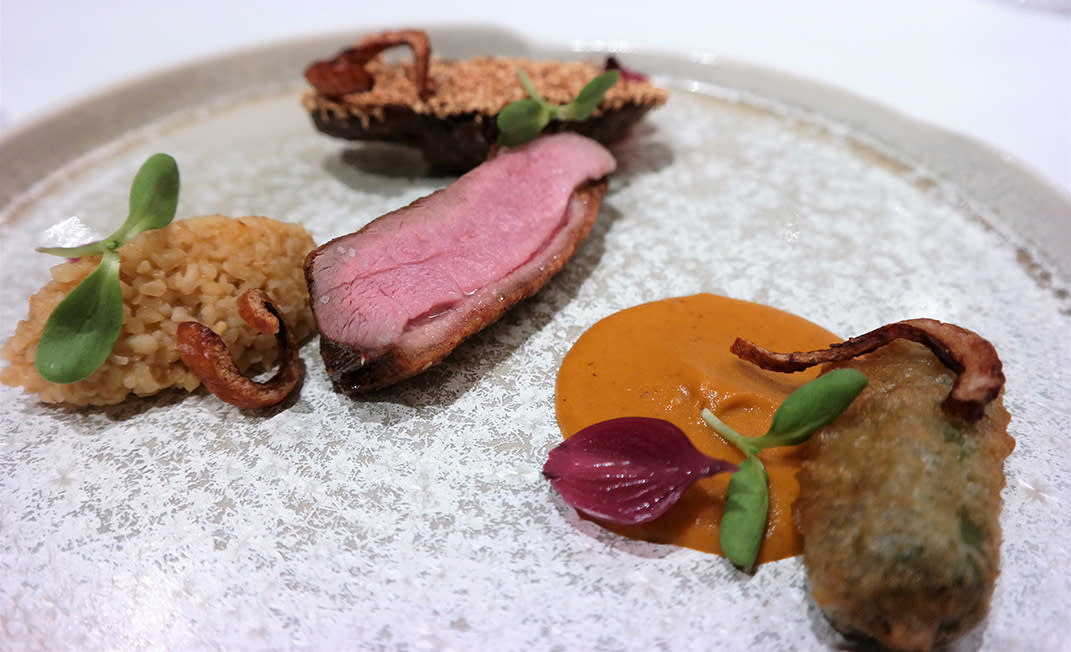 At Atlas Bistro, you'll find a seasonal ever-changing menu with multiple options for each of three savory courses. This might include selections like silky applewood-smoked Tasmanian Sea Trout with potato salad, horseradish powder, pickled tindora gourd, and mignonette aioli, or split butter poached main lobster with oregon lobster mushroom confit and thai green curry. For an additional charge, add a cheese or dessert course such as a Honeycrisp apple pie with apple butter and Norwegian Gjetost "fudge" cheese. For executive chef Cory Oppold, it's a way to share a narrative with his guests. "I believe that a menu is everything a chef wants to say at that time and moment, and it's hard for us to tell our story with one dish," he explains. "That's why I firmly believe in multicourse dining." And since Atlas Bistro is also BYOB, you'll want to bring your favorite vintage or choose a bottle from the adjacent wine shop through which you enter the restaurant.
---
---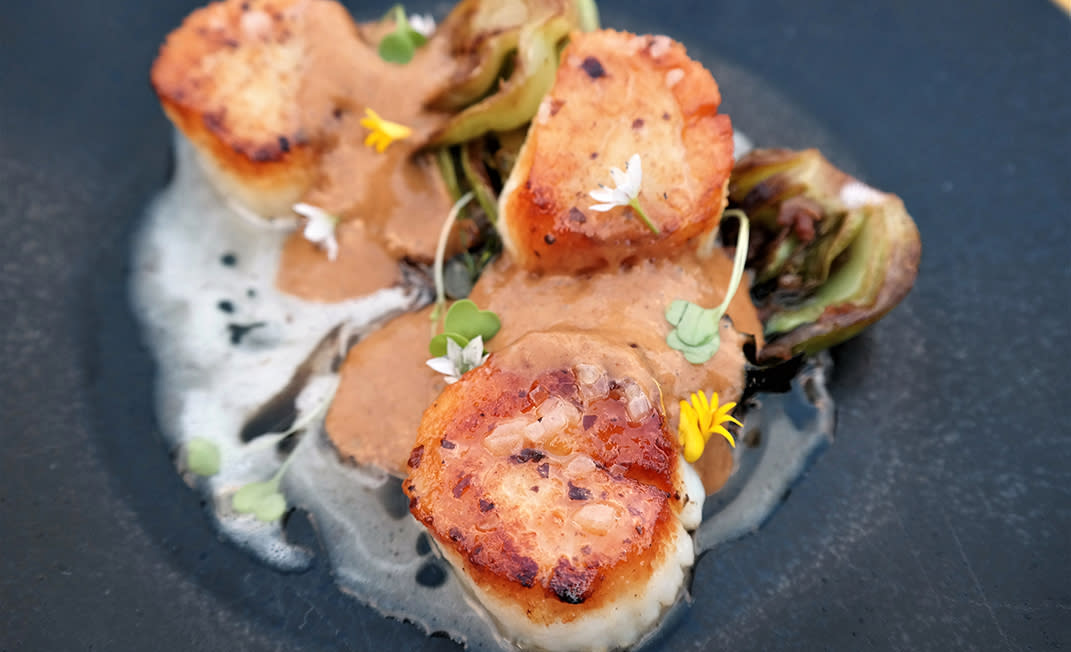 Sel, owned by executive chef Branden Levine and his wife May, is a jewel of a restaurant nestled in the art galleries of Old Town Scottsdale with a focus on sophisticated global fare in a comfortably elegant space. "I wanted to create a restaurant without culinary boundaries to bring friends and family together in an unpretentious, fun environment that's constantly evolving," says Levine. "My menu incorporates big, bold flavors that add layers of depth and texture to enhance natural ingredients." His fantastic four-course menus change every five weeks according to what's in season and might include spice smoked beet and ora king salmon tartare with a tangerine vinaigrette, or grilled Spanish octopus with squid ink capellini and crispy shallot rings. "We want to create a memorable dining experience by captivating the heart and soul of the diner through a culinary journey that invokes all of the senses."
---
---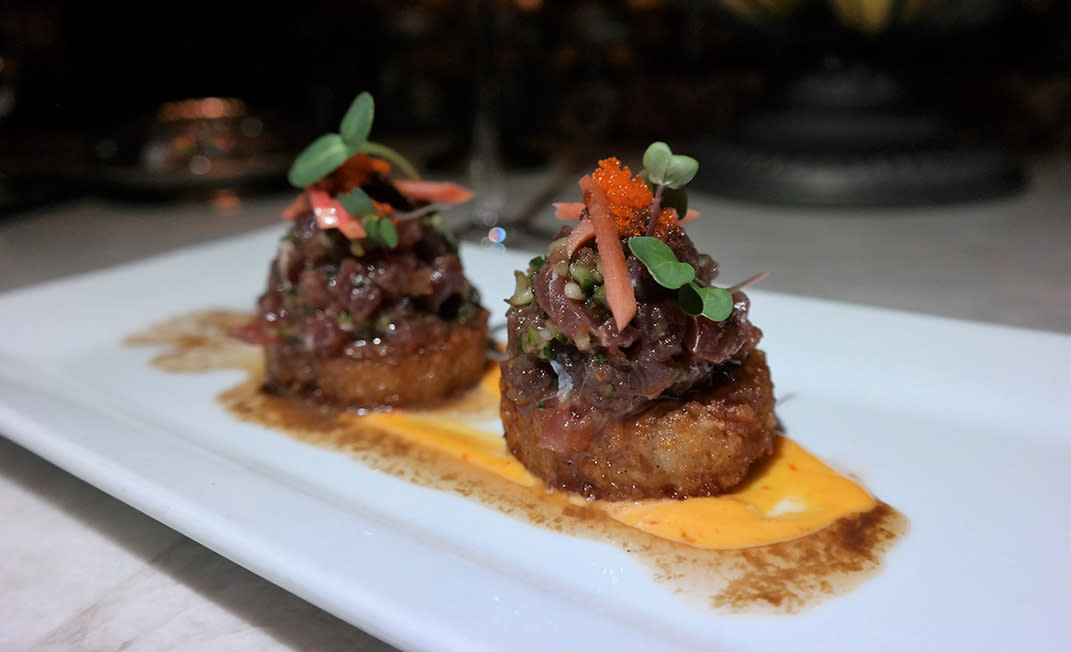 Visit Café Monarch and you'll enter a stunning restaurant with luxurious architectural details, sparkling chandeliers and a lush garden patio. Warm and welcoming, this family-owned restaurant is the perfect setting to indulge in a four-course menu. "We want people to be taken care of in an unpretentious air that makes fine dining fun and approachable," says chef Ryan Pitt. "We have a close relationship with our purveyors that allow us to create a different menu weekly that is constantly evolving with global aspects and classic techniques using the best products available." Your wonderful choices might include veal samosa with a smoked butternut squash purée, ramp chimichurri and a pino noir reduction, scrab stuffed squash blossom, or wild mushroom ravioli with a parmesan-lemon cream and asparagus coins. An extensive wine list encourages pairing, while superb craft cocktails are just as thoughtfully created. "Like our chefs, I begin with fresh, local and seasonal ingredients where I can," says head bartender Andrew DeNeef. "I take my inspiration from prohibition-era cocktails and look to ancient wisdom to craft modern classics of my own that complement our prix-fixe menus. It's our hope that our guests recognize everything we do is focused to create a memorable experience."
On your next night out, let these chefs guide you for a special dining adventure at one of Scottsdale's culinary jewels.