A green desert city? That's not a mirage in Scottsdale, where bold environmental initiatives show how the city is leading the way.
People rightfully know Scottsdale for its big-ticket highlights, like sunshine, nightlife, food, and nature. But more people – visitors and locals alike – should know Scottsdale for its sustainability efforts. Natural sustainability challenges come with being a desert city, and Scottsdale has been tackling them head on. How?
---
Land Preservation and Use
---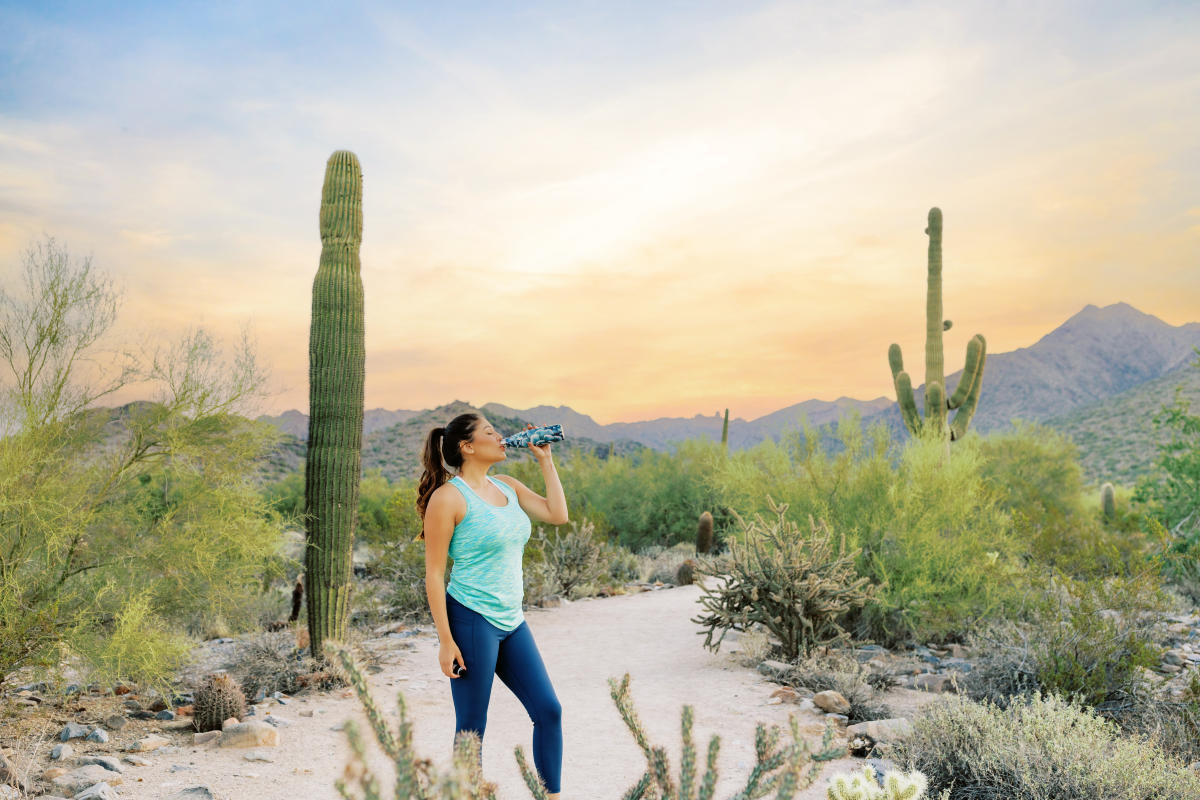 Though more people, houses, and other built structures come to Scottsdale each year, the city has taken giant leaps to keep Scottsdale wild.
Scottsdale has set aside more than 30,000 acres, protecting them within the McDowell Sonoran Preserve. That's a lot of land, enough to account for about one-third of Scottsdale. This tract of natural, open desert touched by only a sparse web of trails will be preserved forever. Some one million people per year enjoy these 225 miles of trails, and countless animals call the preserve home.
Scottsdale has taken a similarly environmentally conscious approach to built spaces. A 10-mile stretch near downtown, the Indian Bend Wash, consists of parks and green grounds designed to control flooding. This provides vital protection in a place where powerful monsoon storms can dump inches of rain in hours.
---
Water Conservation
---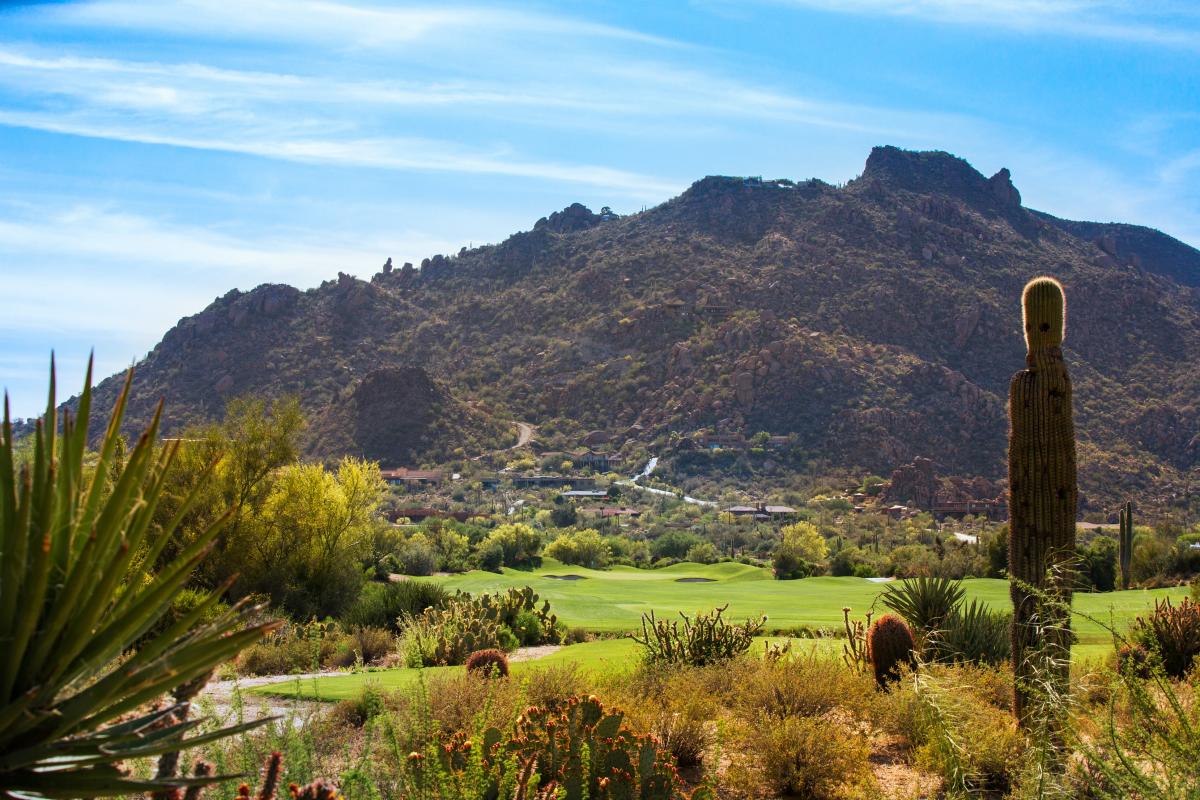 By definition, deserts have limited water. Scottsdale has embraced technology and innovative rulemaking to maximize its supply.
On the tech end, Scottsdale gets creative. A network of water treatment facilities, pumps, and pipes known as the Reclaimed Water Distribution System can clean 20 million gallons of used water per day and deliver it to sports fields, where the water keeps them playable. This system irrigates nearly two dozen North Scottsdale golf courses.
Additionally, Scottsdale's Advanced Water Treatment Plant can purify wastewater to the point that it can be sipped. A few years ago, local breweries made beer from this reclaimed water. This was more of a one-off and not something people do or drink every day, but the point is that the ability to filter water to this degree can help cut consumption in diverse ways.
Usage rules can also help curb consumption. For instance, in July 2023 Scottsdale Ordinance 4606 was adopted, prohibiting grass in the front yards of new single-family homes. Desert lawns use less water – and look great, too.
---
Heat Mitigation
---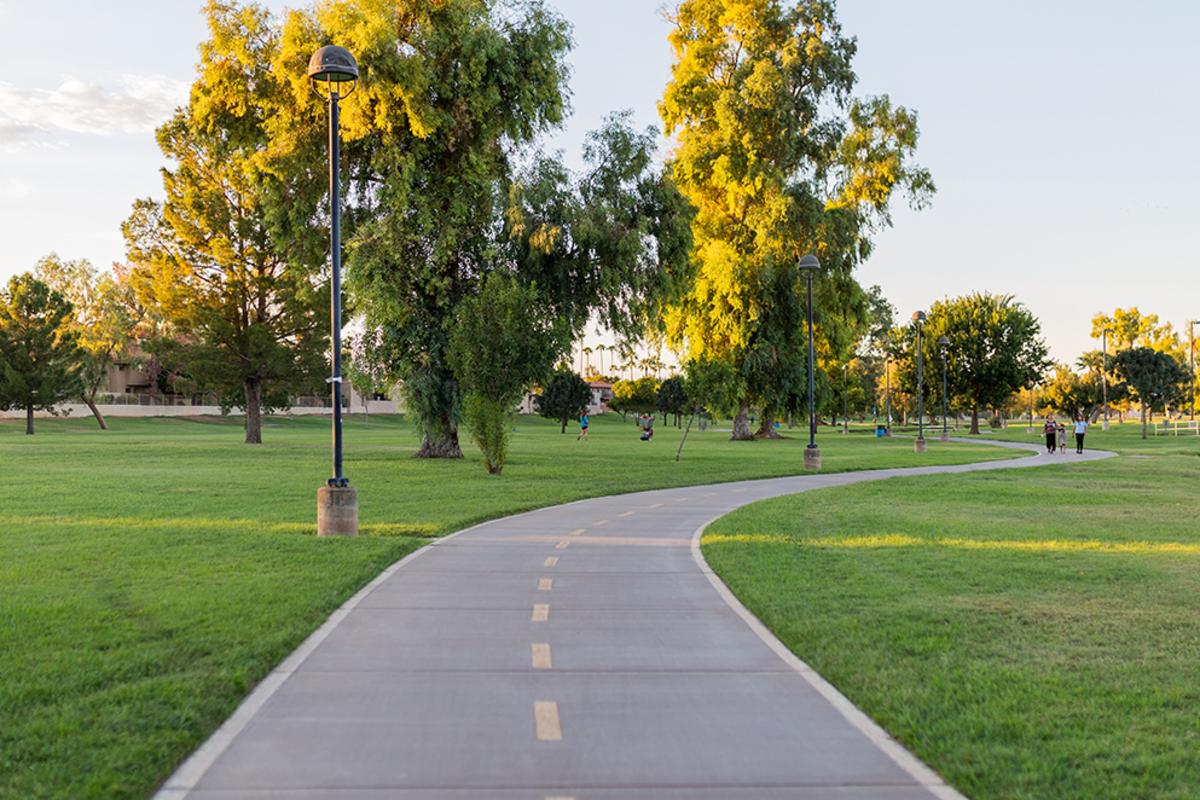 Many of Scottsdale's most promising sustainability efforts are new or just on the horizon. The city has been developing a comprehensive sustainability plan. Other related efforts are already live, like a Heat Mitigation Plan built together with Arizona State.
Scottsdale gets hot, especially in the summer. The Heat Mitigation Plan is designed to create more shade and comfort for people enjoying the city's urban spaces. It outlines 29 strategies falling under three goals.
First, the city will plant more trees along walkways, providing a shadier and more comfortable experience for walkers, runners, and bikers. Second, the city plans to decrease paved areas. Paved areas retain heat, keeping them warm into the night and next morning. Less pavement equals more coolness. Third, Scottsdale will provide and improve shade structures.
---
Green Buildings
---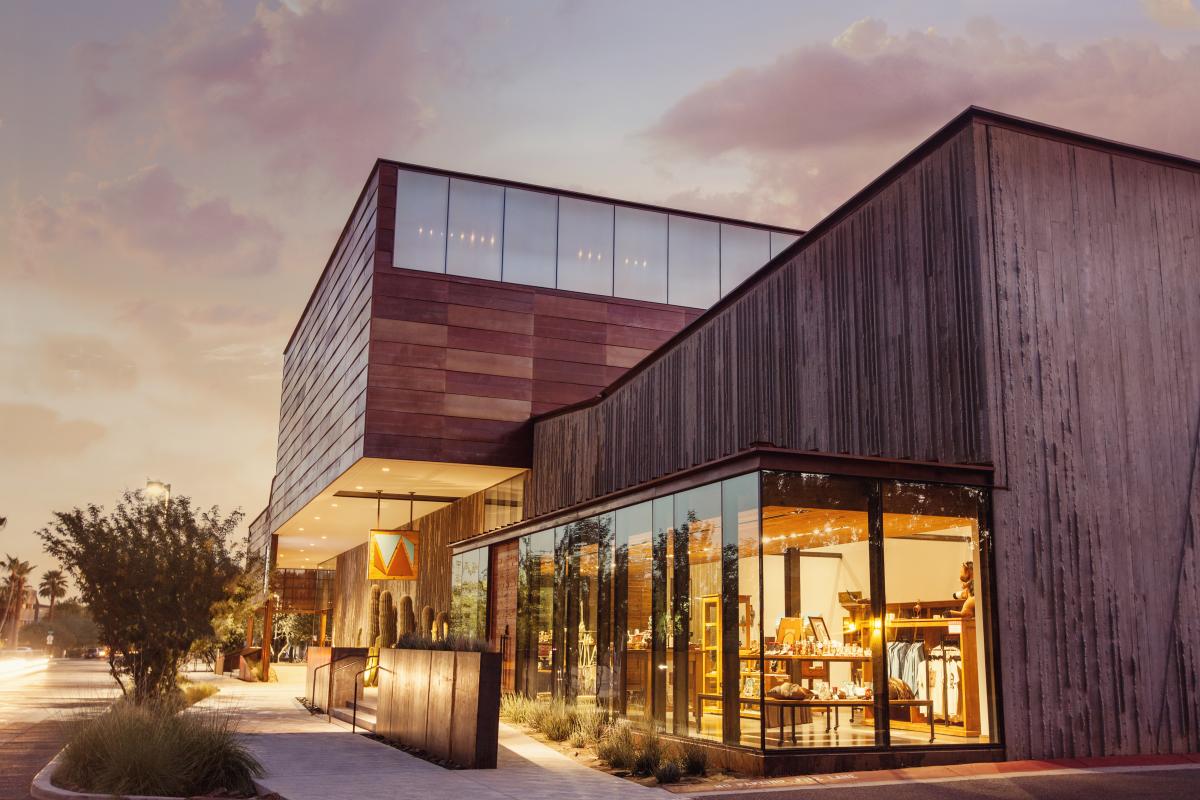 This Heat Mitigation plan covers buildings. The city will plant more trees along their south and west faces, shading them where they're vulnerable. In fact, Scottsdale requires new commercial and residential developments to meet lofty international green standards.
Scottsdale's Green Building Program makes these standards the norm. Buildings must pursue heat island mitigation, use high-efficiency lighting, use recycled building materials, provide EV charging, and meet a list of other sustainability requirements. These buildings become more energy- and water-efficient.
How does Scottsdale benefit from these standards, which went into effect in January 2023? Fewer greenhouse gas emissions and a smaller climate footprint.
Some prominent buildings have gone beyond even before this plan. Old Town's Western Spirit:  Scottsdale's Museum of the West collects rainwater and HVAC condensate, using both to irrigate nearby plants. This building is made from a whopping 75% recycled materials. In Scottsdale, several forthcoming apartment buildings have plans to pursue initiatives like rainwater harvesting and solar capture. The present is green – and so is the future.