My perfect Scottsdale day is all about balance. For me, life requires just the right mix of adventure, hard work, relaxation, and indulgence.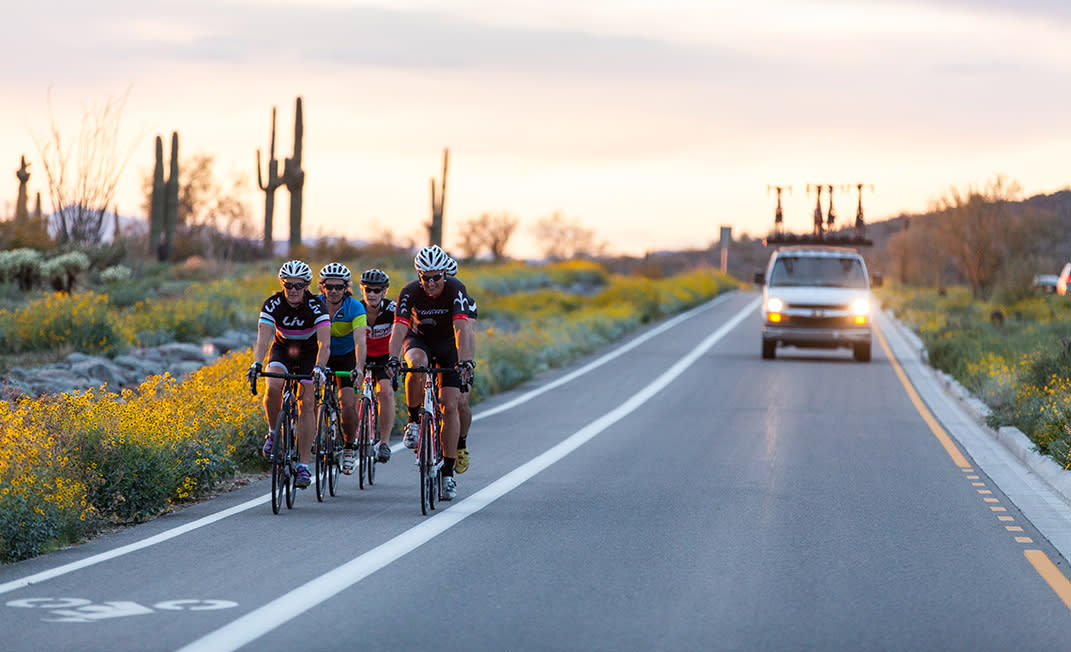 After a 5 a.m. wake-up and a cold brew (coffee, that is), I'm on my bike for a challenging 50-mile ride circumnavigating the McDowell Mountains. A few friends from REI Co-Op Experiences join me and we pedal by the pristine Sonoran Desert foothills as the sun rises.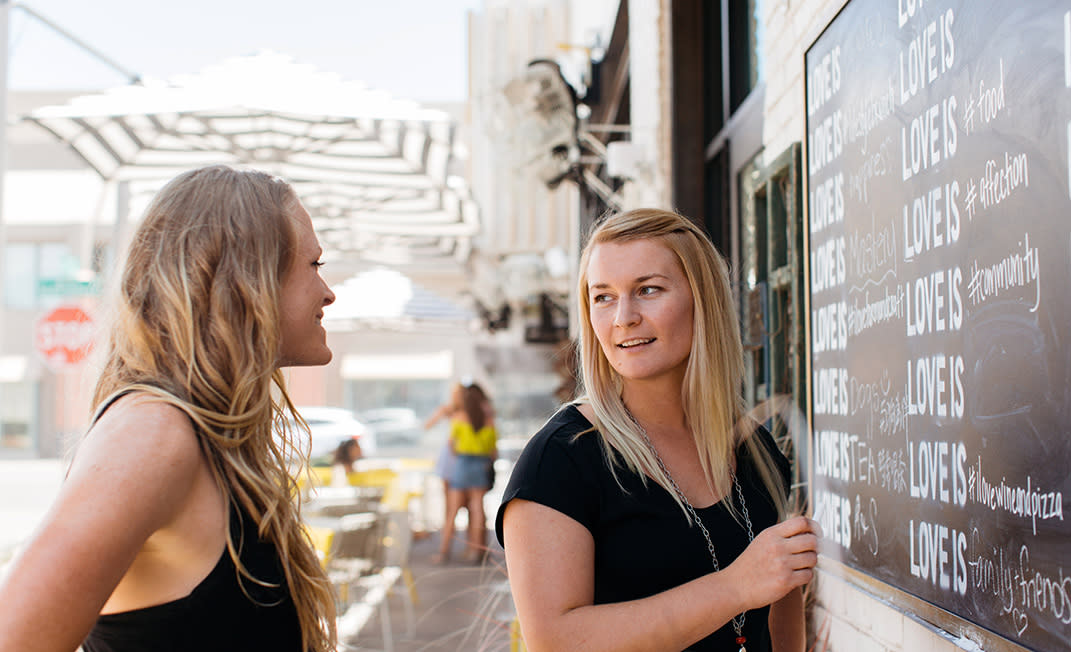 Brunch, somewhere fresh and local, is necessary after a ride like this. The light, savory breakfasts at Old Town Scottsdale's Farm & Craft are perfectly paired with a fresh-pressed juice and a light kombucha cocktail to pick me up after the morning's ride. My friend Elaine and I stop on the way out to add our thoughts to their "Love Is" board. 
My perfect day always has to be somewhat "productive," and in Scottsdale, it's easy to relax while knocking things off the to-do list. Today, I'm shopping at Carmen's on 5th Ave. for Arizona gifts for family and friends far away. Saguaro earrings, anyone?
Next stop, Cartel Coffee Lab, where I can write notes to go with the little gifts I've just bought. The buzz of Old Town (or is it the caffeine?) tends to help me focus. 
One of my favorite relaxation "treats" is a Joya Spa day pass at the Omni Montelucia. If I'm feeling beat up from my ride, I might opt for a massage. But it's almost as much fun to simply enjoy the Spa's amenities like the rooftop pool, steam room, and relaxation lounges. 
I started the day on my bike, I like to finish it that way too. I'll meet my husband and friends at Scottsdale's Greenbelt, where we'll hop on our "bar bikes" and pedal Old Town to catch some live music, then "bar hop" our way home by hitting all our favorite craft beer spots - Goldwater Brewing, Fate Brewing Co, The Vig at McCormick Ranch and Scottsdale Beer Company, to name a few.