Wagyu ribeye. Dreamlike omakase. Scottsdale's Asian and Asian-inflected restaurants go so big that even the James Beard Awards have noticed. Here are 7 to try.
---
---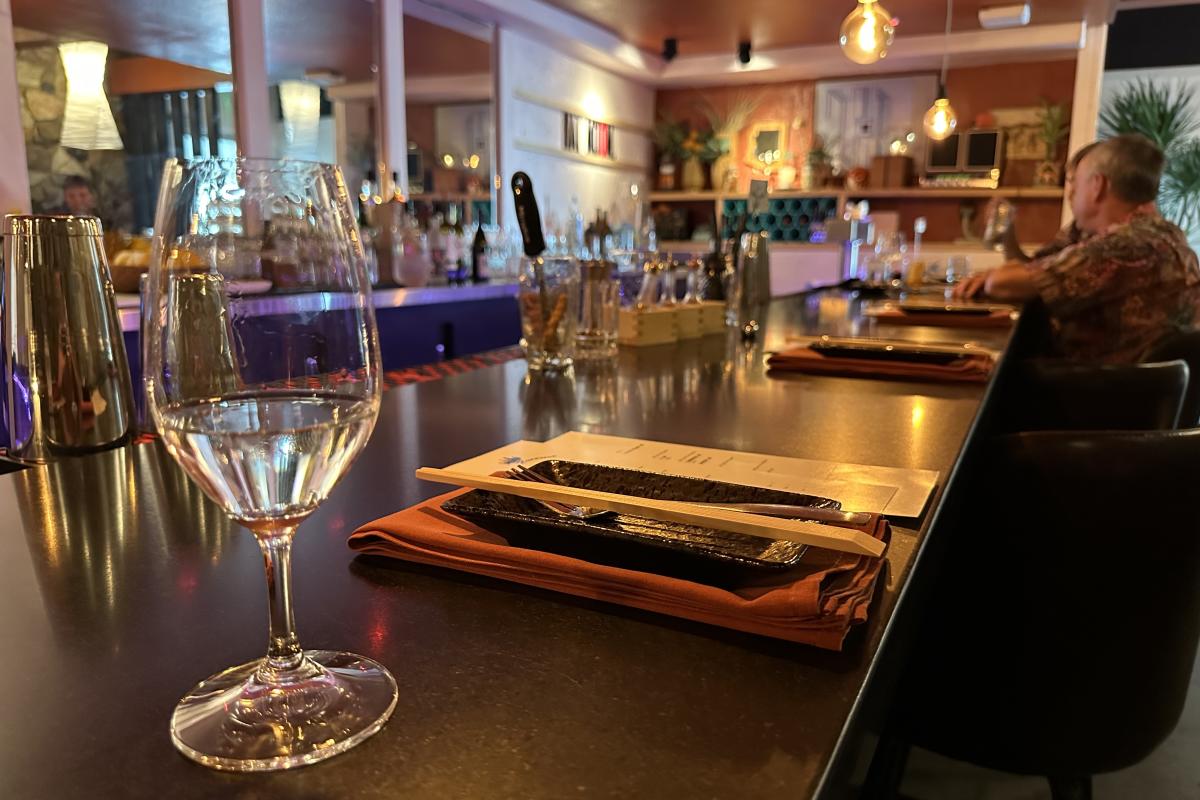 Anyone who enjoys Japanese food should visit Nobuo Fukuda's slender moody nook inside of South Scottsdale's Sonder The Mariposa hotel, order a sweet potato shochu, and embark on a culinary journey. Why? Fukuda is a creative flavorsmith, weaving bright, unexpected combos together. He shines Mediterranean sun on salmon sashimi by accenting it with lime zest, basil oil, balsamic, and Parmesan. Eggplant is baked with bacon miso. Plates are small. Order 4+ to truly see what this James Beard Award-winning chef can do.
---
---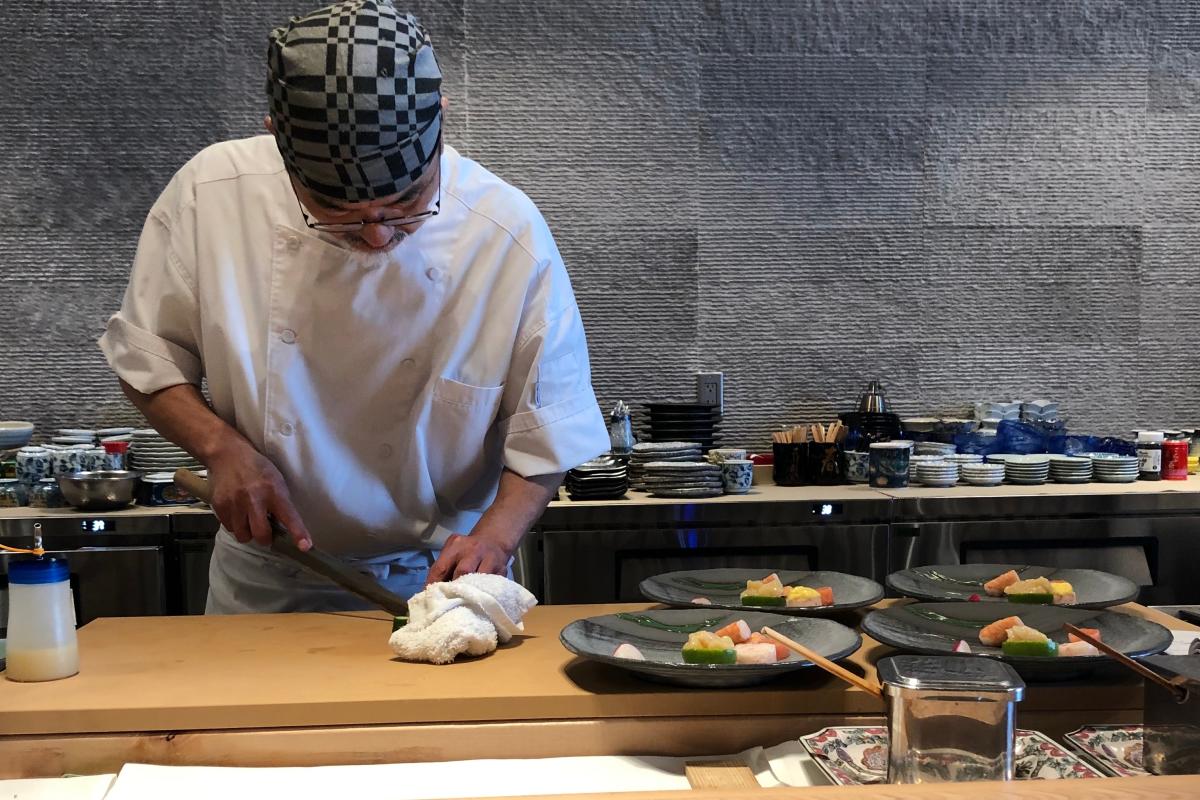 A two-hour sushi adventure is the only thing for dinner at this Old Town counter. Orchestrated by Shinji Kurita, a sushi chef with 40+ years of experience who learned the ropes at his parents' sushi restaurant in Japan, the meal is an almost cinematic experience. Shinji brushes sauces onto fish, torches, cuts, molds, and places glistening sushi before you. A master of curing and aging supremely fresh fish overnighted in, he considers all elements, aligns them, and makes diners feel magic.
---
---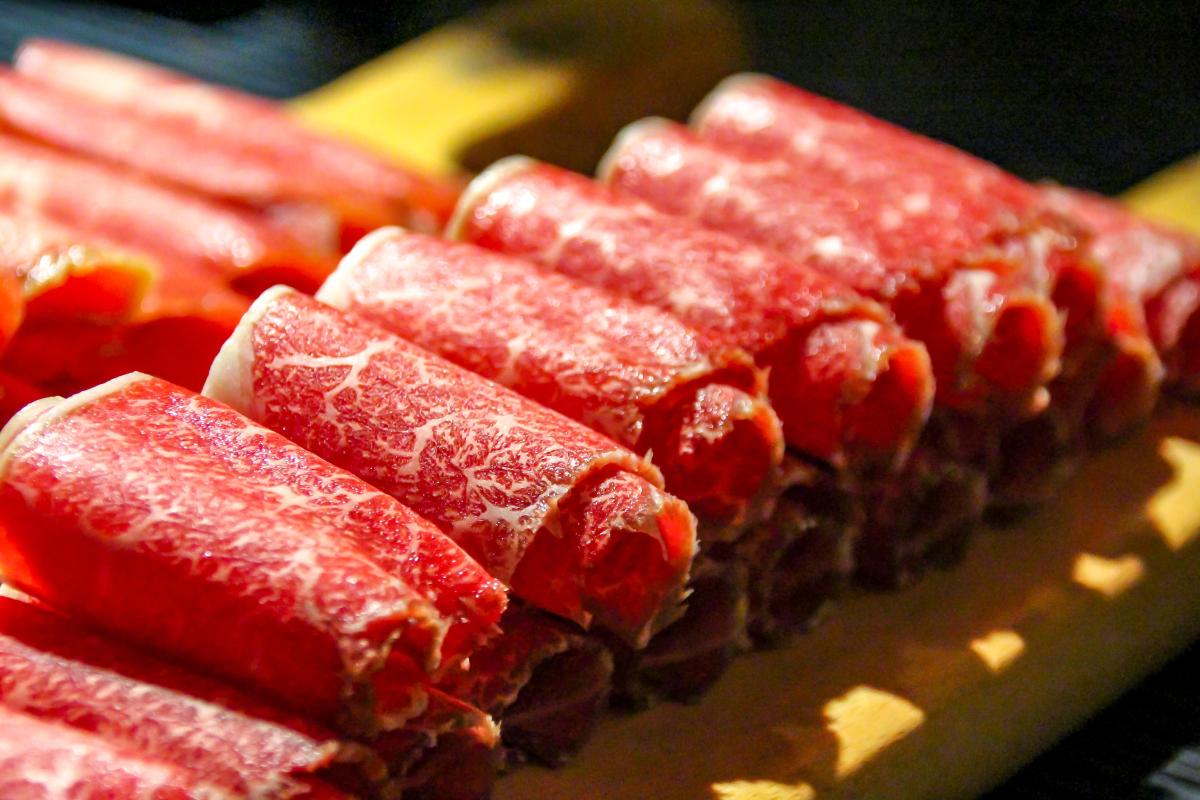 If you're looking for flash – think caviar, toro, and A5 wagyu – this Japanese steakhouse on the WET Deck at W Scottsdale in Old Town has plenty. Wagyu comes in many forms: as steak sizzled on a hot stone, as the flavorful fat potatoes are cooked in, on the sushi menu (!), and even in a special menu section with the best steaks listing their Japanese prefecture of origin. Donabe aims to evolve with the seasons. In addition to its delicious Asian food, the restaurant also offers a selection of Japanese whiskeys and cocktails spotlighting the country's spirits and flavors.
---
---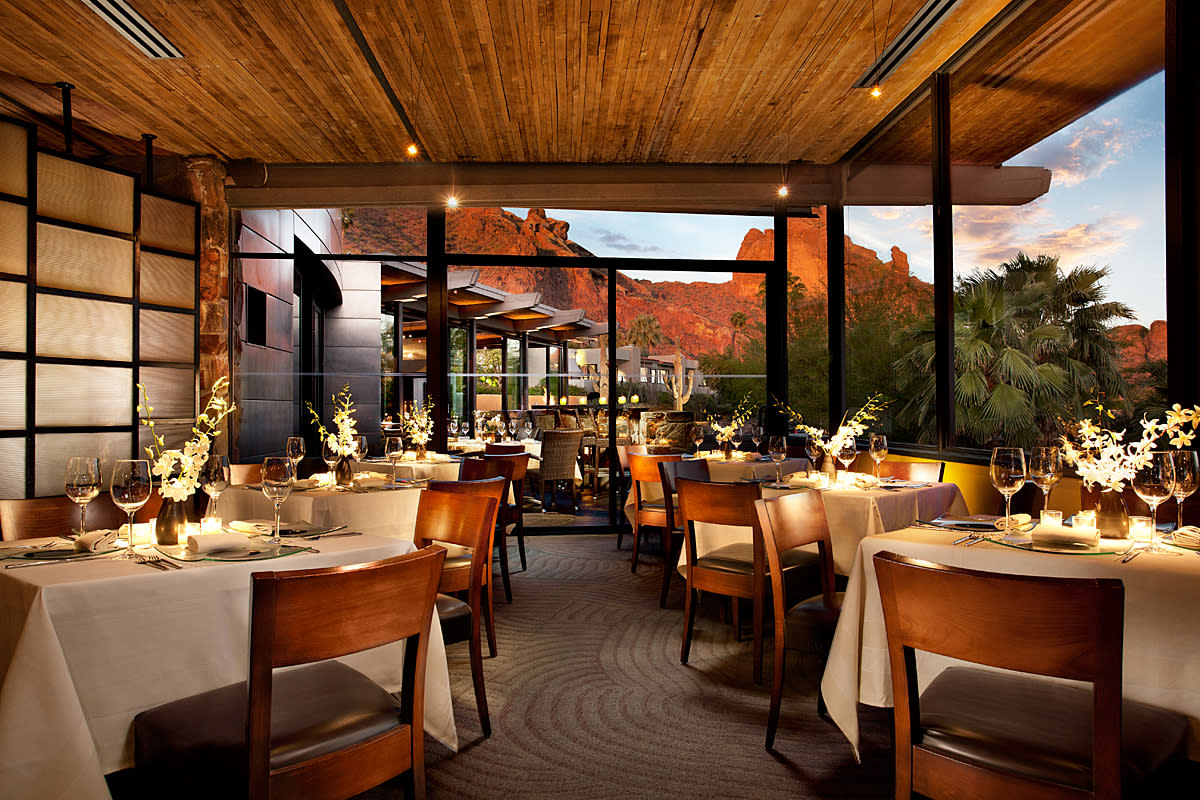 True, elements isn't an Asian restaurant. But this storied eatery within Sanctuary Camelback Mountain has a long tradition of pushing the envelope with Asian-inflected dishes, many that surprise. Recently, a new executive chef, Gregory James, has taken the stove. Many things about the elegant kitchen will remain the same (at least for now), like farm-driven menus changing monthly, poolside dining for resort guests, and, yes, those Asian flavor accents.
---
---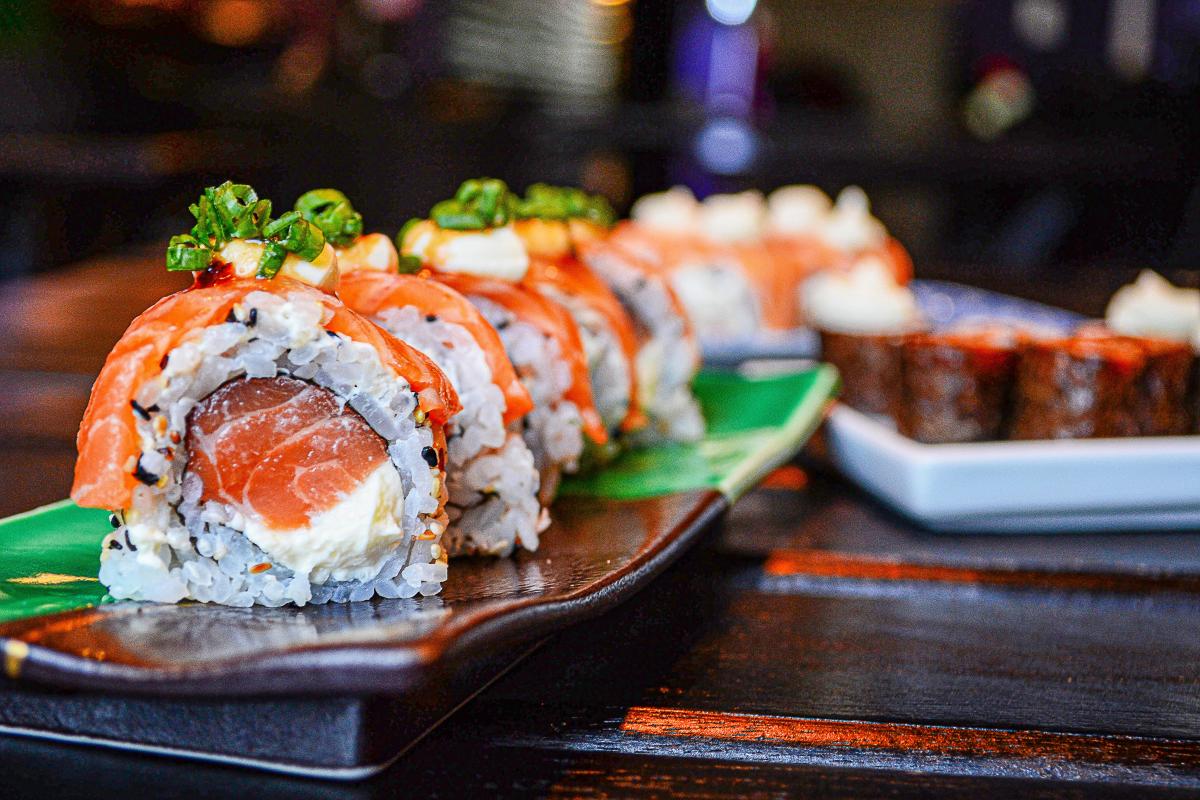 On the Garden Level of Talking Stick Resort, Blue Coyote serves a mashup of casual American and Asian food in an upscale setting. Though you'll find Japanese and Chinese preparations like chicken katsu and wonton soup sprinkled throughout, two menu sections have a purely Asian focus: sushi and wok'd. The sushi roster is a greatest-hits of Japanese American rolls: California, crazy, rainbow, spicy tuna, and so on. Wok-fried specialties play familiar, comforting tunes to hungry crowds with favorites like kung pao and chow mein.
---
---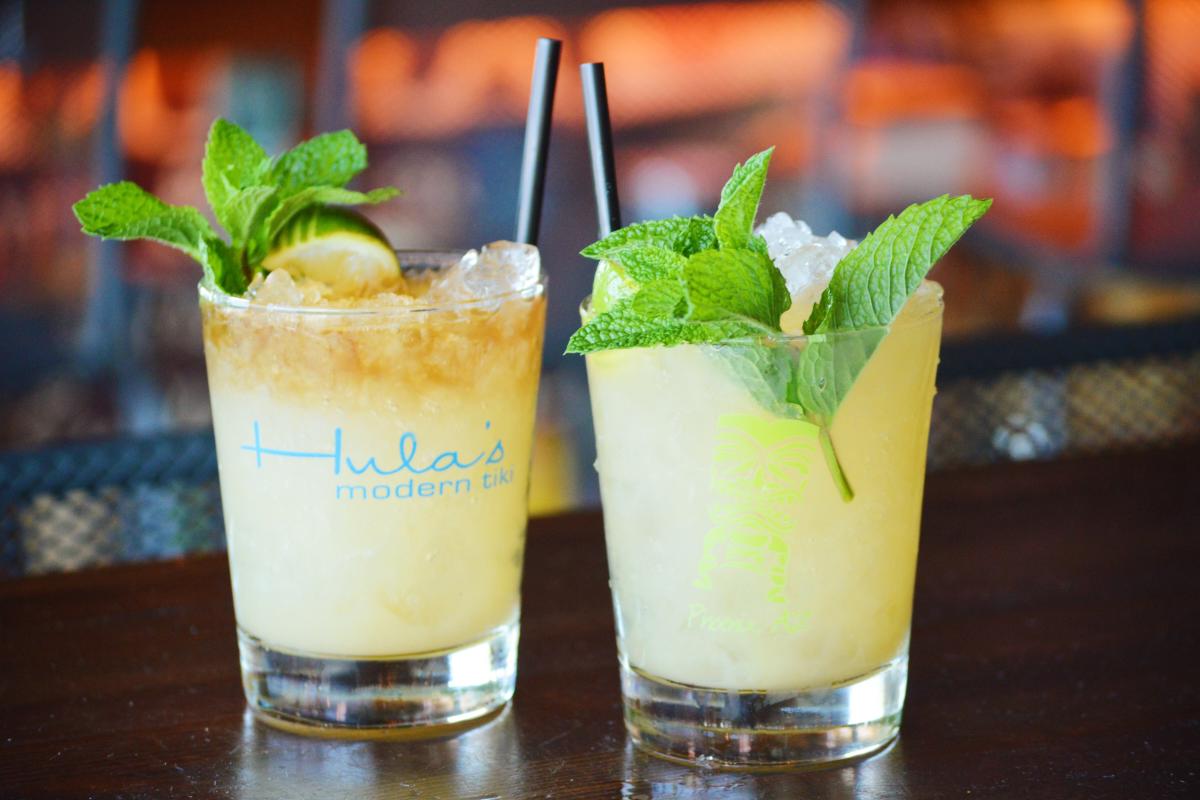 In the warm buzz of Old Town, this Polynesian-meets-American spot offers many cool Asian touches in a fun indoor-outdoor space. Diners sip tiki classics (zombie, painkiller) and dig into dishes with roots from Thailand to Jamaica. Here, seaweed salad goes way harder than usual, with a hard spice kissing the wakame. Korean kalbi features piled, ruler-thin short ribs bursting with flavor. Come at happy hour and watch the day fade as you down Mongolian beef sticks, coconut shrimp rolls, teriyaki ribeye, and plenty more.
---
---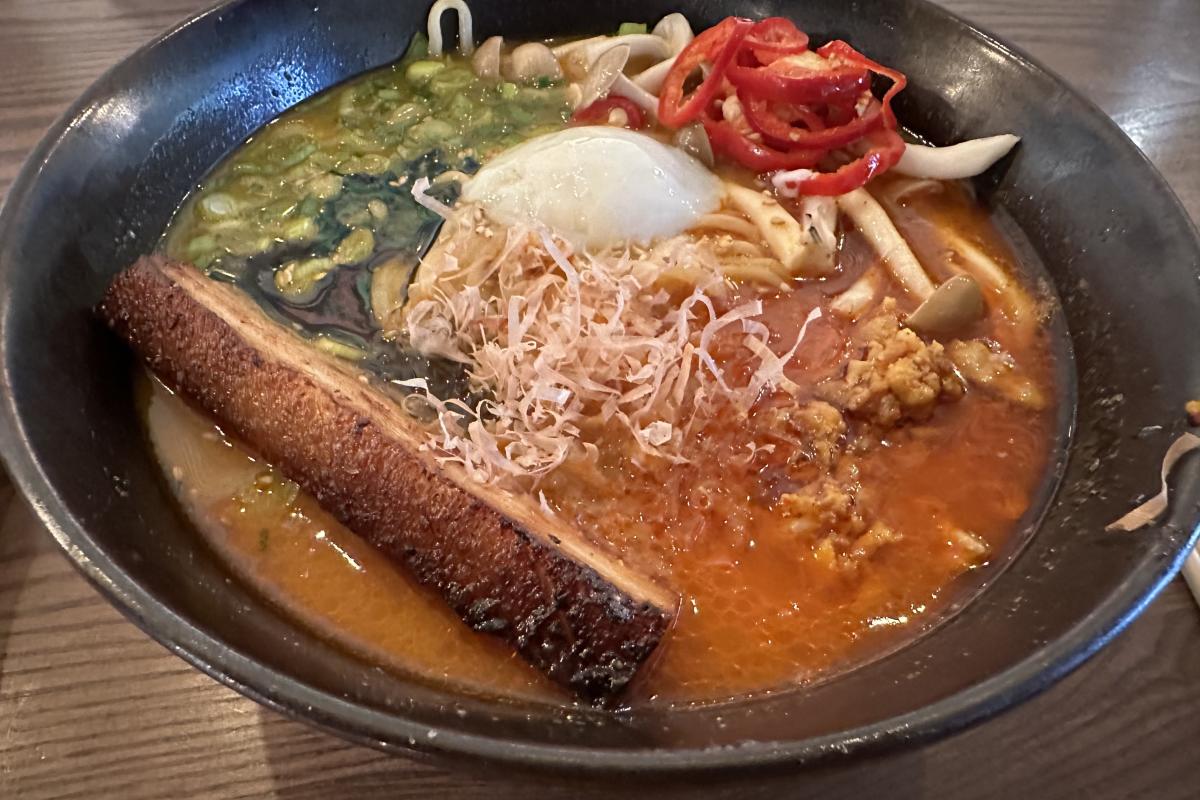 The move at this Scottsdale Quarter Japanese restaurant with pan-Asian touches and lots of whimsy is to embrace its creativity. Spam and jackfruit bao buns. Miso-glazed yellowtail collar. An Old Fashioned fragrant with milk tea and honey. Its bar turns out inventive cocktails, and a sake menu guides you through choices using a helpful scatterplot. Quirky figurines are planted atop light fixtures in the sleek dining room. Beneath, guests happily crunch into Korean fried chicken sandwiches with house pickles and slurp fiery ramen bobbing with pork belly.
---
---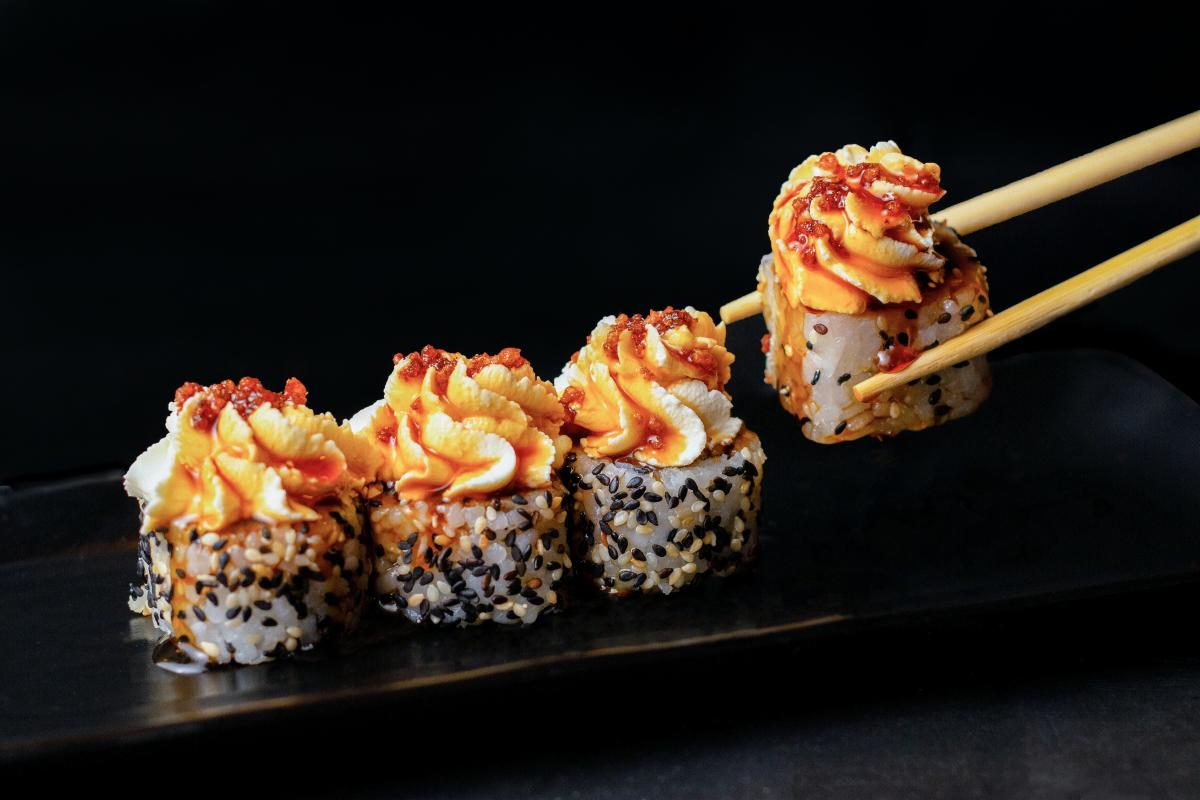 By 2024, Texas chef Tyson Cole plans to open a Scottsdale location of Uchi, a concept serving "a non-traditional take on elevated Japanese cuisine." The eatery will come to Arizona from the James Beard Award-winning Hai Hospitality Group. Uchi is their flagship restaurant – and the very first one Cole opened in Austin 20 years ago. Menu staples will include sushi, makimono, takimono, and tempura. There will also be omakase and tasting menus, giving Old Town what promises to be yet another high-powered Asian dining option.