There's no need to compromise a great dining experience if you are on a budget. Scottsdale has hundreds of wonderful restaurants fitting any price range. Most of the items mentioned below can be yours for less than $10. Check out happy hour specials for even more savings. Follow along as I share my favorite eats in Scottsdale that will satisfy any palate without the sticker shock.
---
---
This is my kind of place! Start with a scrumptious breakfast and a great cappuccino; stay, or come back, for beer, wine or a cocktail. Sip is a community-oriented establishment with two dog-friendly outdoor patios and an eclectic, light-filled interior space. There are plenty of areas to work on your laptop, if you must, and there's always a great ambient playlist, adding to the relaxed coffee house vibe. The friendly staff makes you feel right at home. My favorite affordable eat is the Avo Toast, built on a generous slice of lightly grilled sourdough with avocado mash, cherry tomatoes, pesto, pine nuts and fresh greens. Add an egg or make it gluten-free. I was delighted with their perfectly crafted Classic Cappuccino. I can be a bit of a cappuccino snob, however this one was on point!
---
---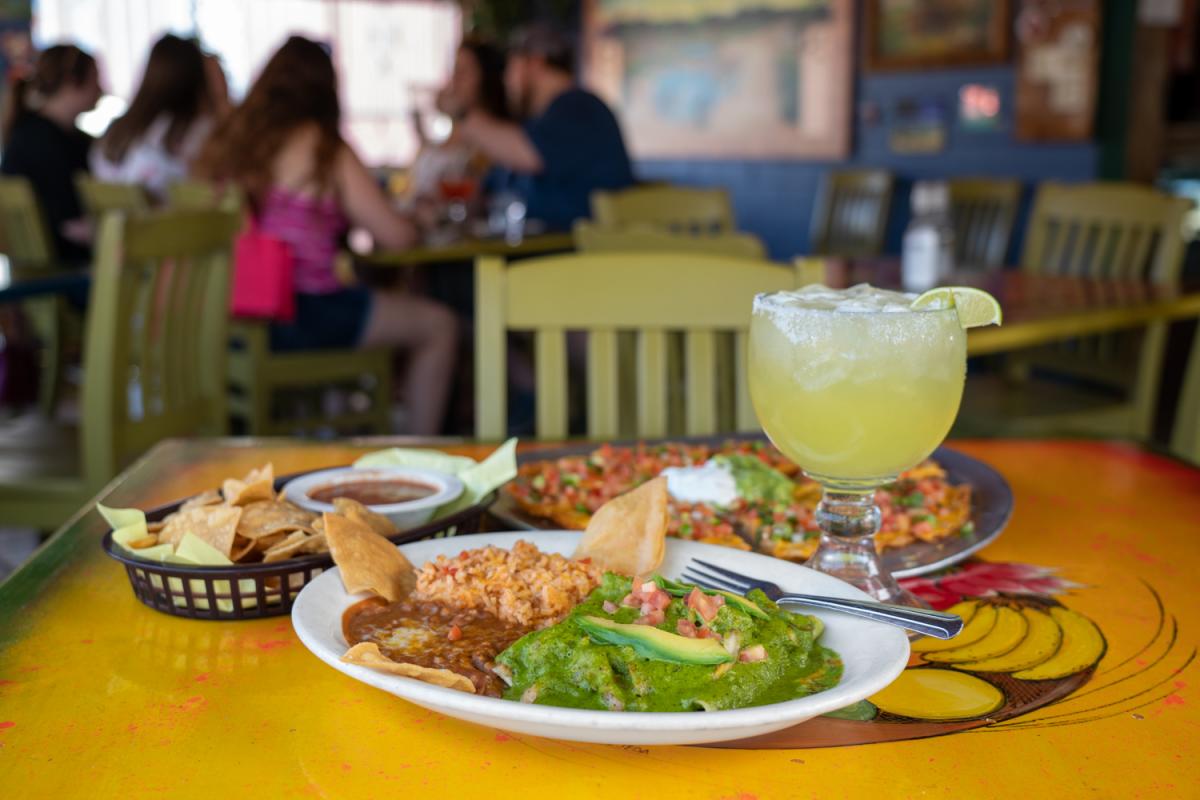 If you crave Mexican food, you will love family-owned Frank & Lupe's authentic New Mexican cuisine. This bright hidden gem has a patio and courtyard for open-air dining, as well as indoor seating. House-made complimentary salsa and chips along with a delicious Margarita is the ideal way to start. For something within a friendly price range, try the cheese crisp appetizer – big enough to share with the table. My favorite entrée is the Number 8, Poblano Cream Chicken Enchiladas – rolled enchiladas with chicken, cream of poblano sauce, beans, rice and avocado The portions are generous. Don't miss happy hours Monday through Friday 3 p.m. to 6 p.m., for half price appetizers and $5 Margaritas.
---
---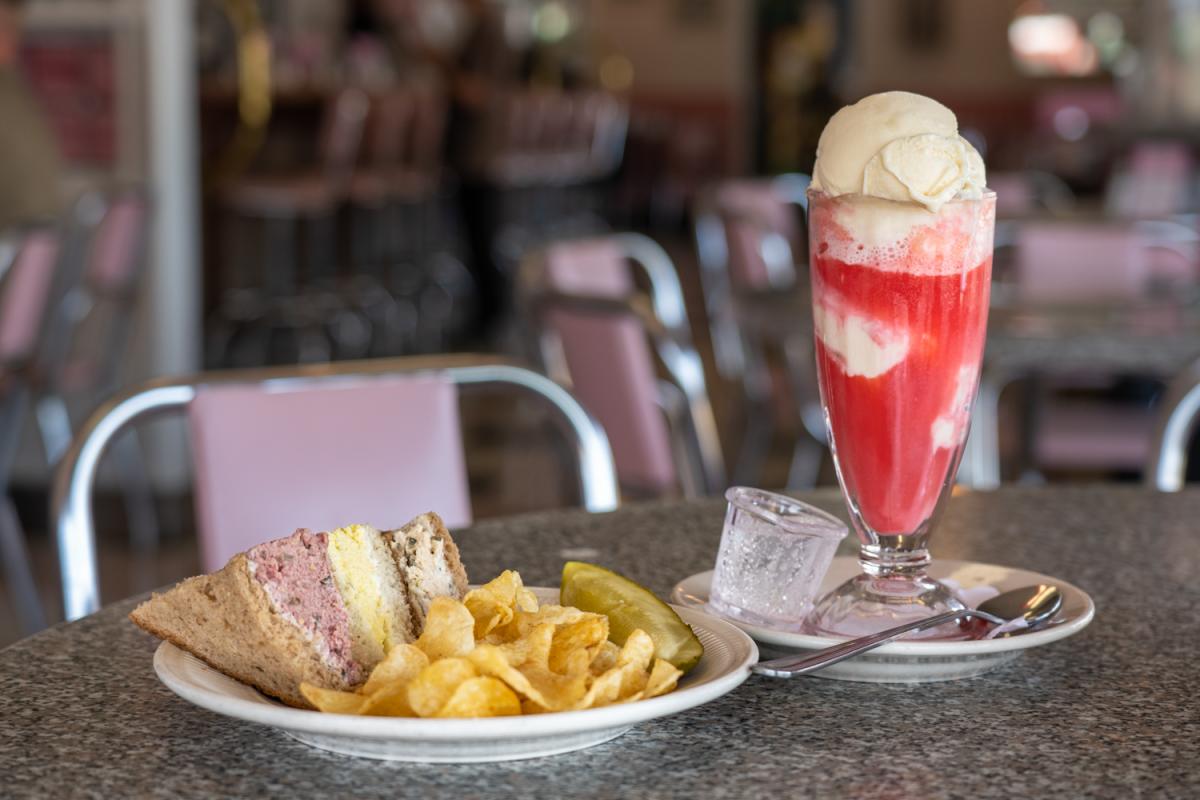 Since 1958, Old Town's family-owned Sugar Bowl, with its inviting, old-fashioned pink and white décor, has been a favorite spot to indulge in delicious, budget-friendly bites and ice cream. Where else can you find tea sandwiches and a Camelback Soda? Three assorted tea sandwiches with ham, tuna, and egg salad create the best prelude to an ice cream treat. My favorite indulgence is the Camelback Soda with scoops of ice cream, flavored syrup, and an extra pitcher of soda water to add as you drink. Look for famed Family Circus cartoonist Bil Keane's art on the walls. The Sugar Bowl is definitely a memory-making experience for kids of all ages.
---
---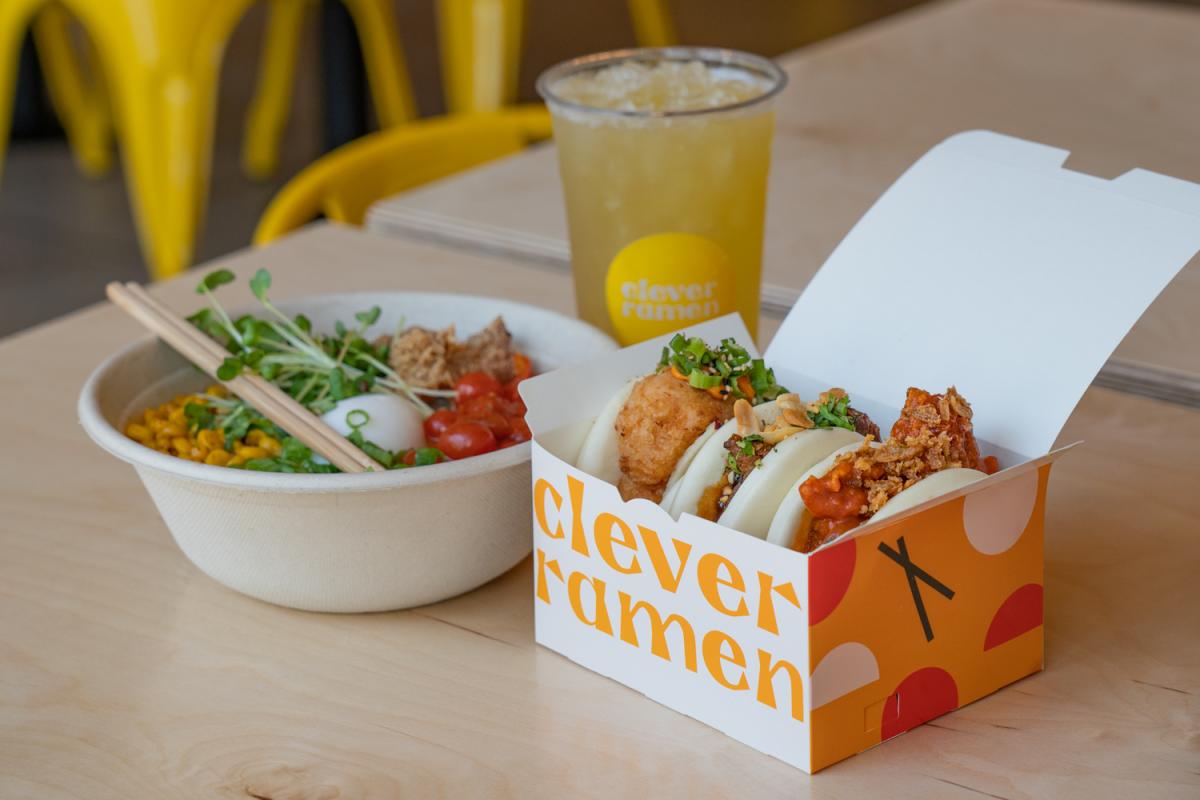 Located within south Scottsdale's SkySong complex, Clever Ramen is one of the best casual restaurants in the city. The latest dining concept by parent company Born & Raised visually draws you in with flowing, parametric interior architecture, accented by plants and artwork. Select from pre-built bowls or customize your own gluten-free, vegan or traditional ramen bowl. Protein choices include chicken, steak, pork belly, tofu and soft egg. Select from the steaming broths and veggies, plus house-made kimchi, oils, and extras. Pillowy soft steamed boa buns are my favorite and come with your choice of Pork Belly, Korean Hot Chicken or Kimchi Cauliflower. The garnishes and carefully selected spices make the buns a taste experience you won't forget! Order these individually or as a trio. Order at the counter to dine in, enjoy on the large patio or to-go. Sake, canned beer, cocktails and wine are available.
---
---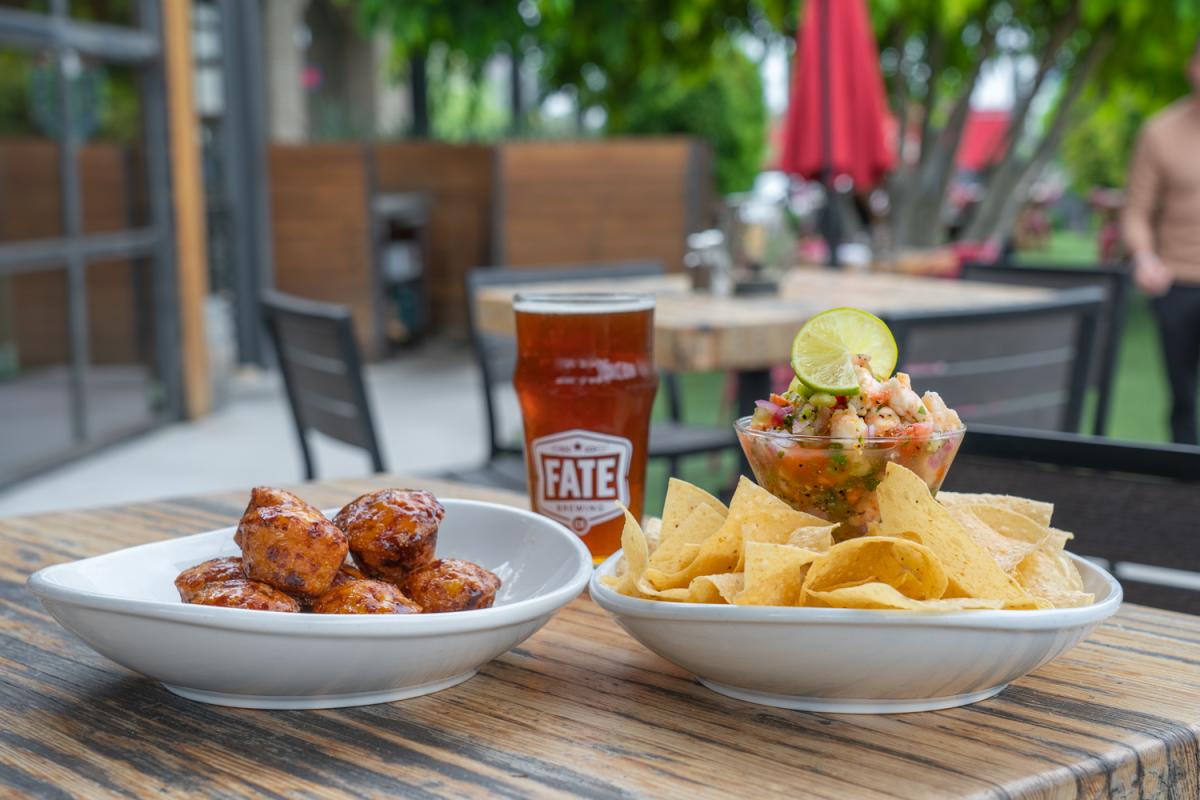 Another casual favorite is family-oriented Fate Brewing Company. It's a fun place where you'll find great food and local brews. The spacious patio includes a bar, as well as grassy areas and shade trees that are dog- and kid-friendly. Look for Fate's weekday specials on food and drinks. My favorite is the Ceviche – a combo of shrimp, tomato, cucumber, jalapeño, cilantro, red onion and a blend of seasoning spices. It's served with chips, but I recommend adding Fate's new Cheesy Jalapeño Cornbread Fritters drizzled with honey, accompanied by one of Fate's custom brewed beers. That makes me a happy camper!