Art flourishes in Scottsdale where a lineup of award-winning galleries line the streets in Old Town Scottsdale, making it one of the most concentrated collections in the country. Our Sonoran Desert escape also is home to acclaimed museums, architectural wonders, award-winning events and a renowned public art program. If you're looking for a creative vacation focused on the arts, look no further than Scottsdale.
---
SCOTTSDALE ARTWALK
---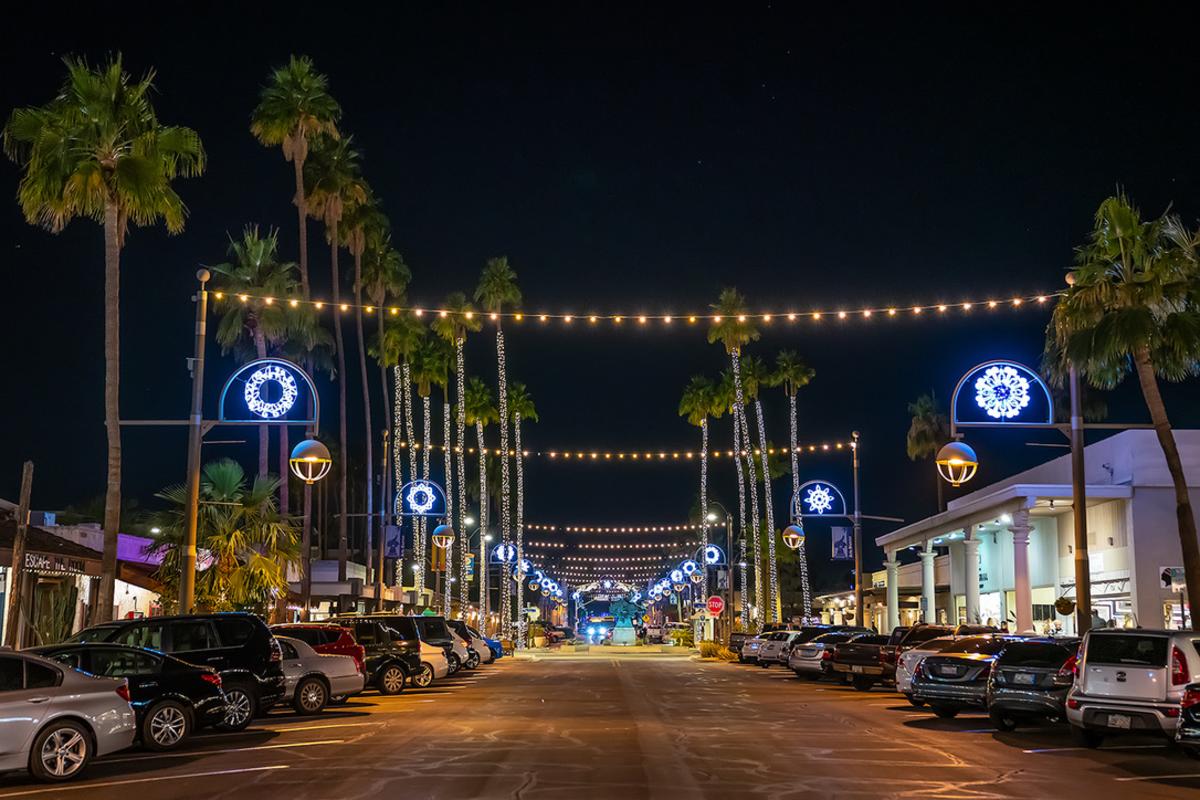 "America's Original ArtWalk" is a 40-year Scottsdale tradition that takes place every Thursday night from 7 p.m. to 9:00 p.m. The free year-round event is staged at galleries along Main Street and Marshall Way in the downtown Arts District and is a leisurely, go-at-your-own-pace public showing of works by artists from around the globe. Browse a wide variety of works, stop in for a meal at one of the local restaurants, or hop on a street-legal golf cart with JoyRidesAZ.
---
SPECIAL EVENTS
---
Scottsdale hosts a number of art-focused happenings throughout the year. The fun kicks off in January with the opening of Celebration of Fine Art, which brings together nationally celebrated and award-winning artists that produce sculptures, carvings, paintings, mixed media and more. In March the Scottsdale Arts Festival is your chance to purchase pieces directly from 200 jury-selected artists from the United States and Canada. Plan a creative getaway around one of the many arts-focused events taking place throughout the year.
---
MUST-SEE MUSEUMS
---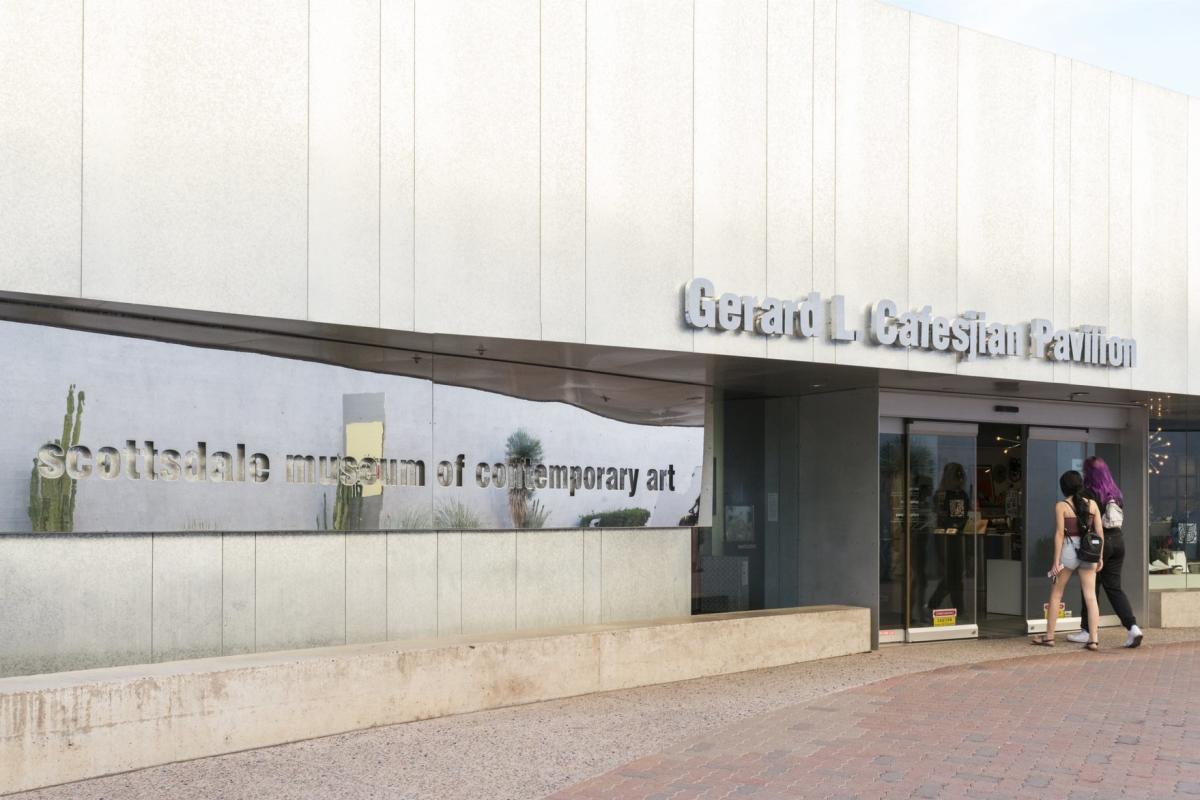 No matter what your artistic style is, Scottsdale has a museum to suit your interests. For the latest and cutting-edge modern exhibits, visit the Scottsdale Museum of Contemporary Art. Meanwhile, Western Spirit: Scottsdale's Museum of the West immerses its guests in the essence of the American West through artworks and artifacts.      
---
PERFORMANCE ART
---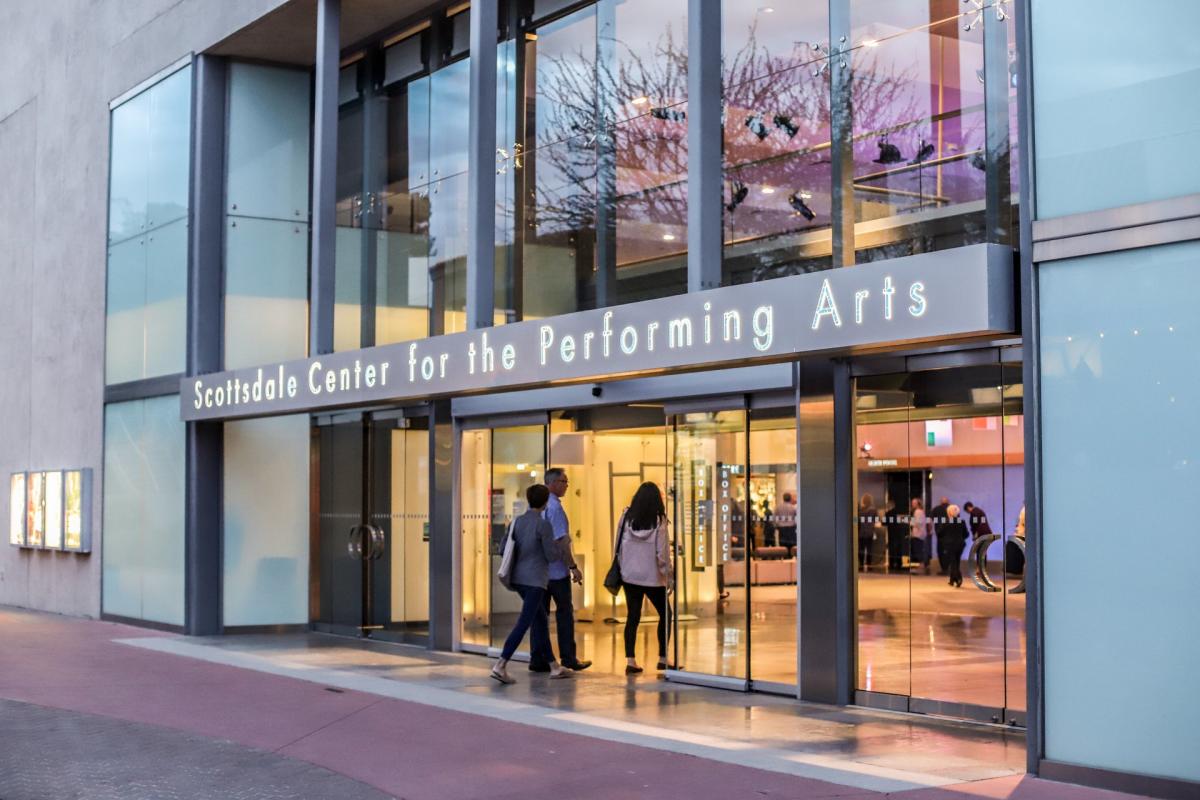 Local, national and international performers take center stage at the Musical Instrument Museum (MIM) and Scottsdale Center for the Performing Arts. Browse 5,000 instruments from around the world at the MIM and then catch acts in the cutting-edge music theater. At the Scottsdale Center for the Performing Arts, it's all about eye-opening, sidesplitting and awe-inspiring presentations that include Broadway shows, standup comedy and live music. 
---
PUBLIC ART COLLECTION
---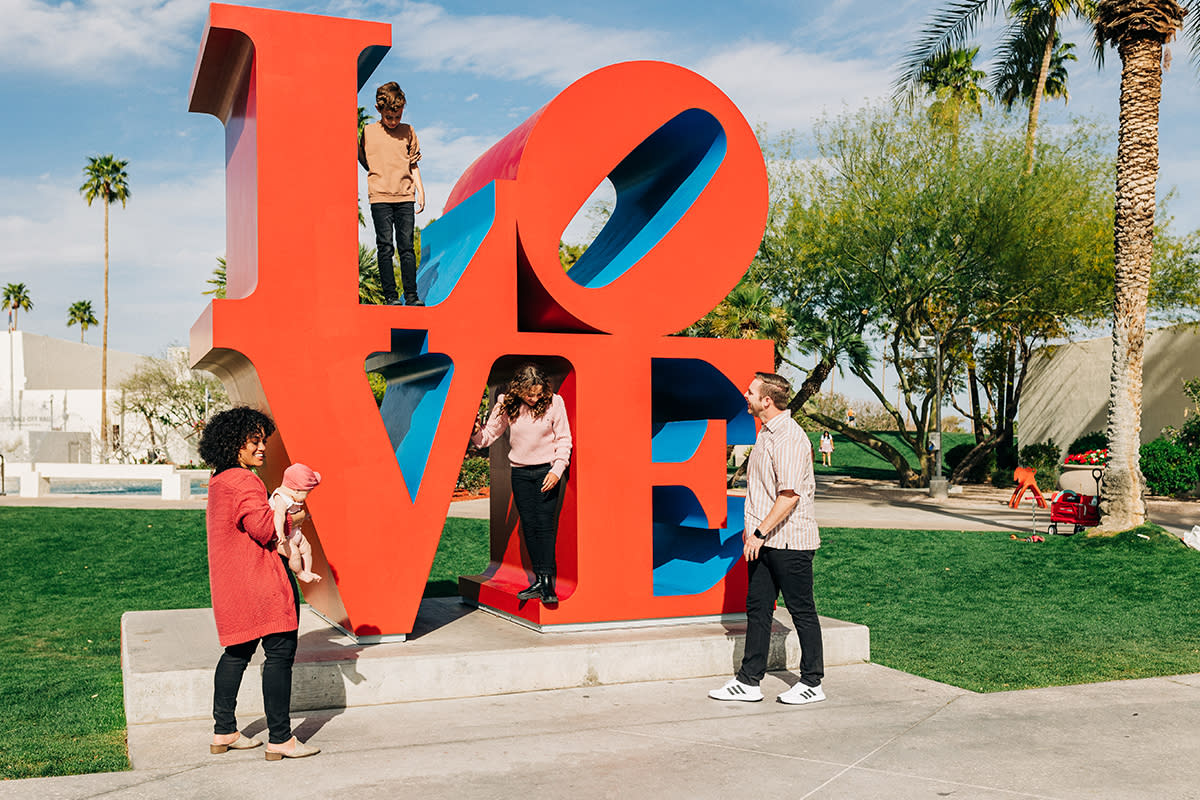 Since its beginnings in 1985, the Scottsdale Public Art Collection has grown to encompass nearly 100 permanent installations and myriad revolving temporary exhibits. Many of the city's most recognizable works, like Robert Indiana's LOVE Sculpture and Ed Mell's Jack Knife, are within walking distance of one another in pedestrian-friendly Old Town. But you'll spot magnificent pieces all over the city, even when driving along our freeways!
---
ARCHITECTURAL HIGHLIGHTS
---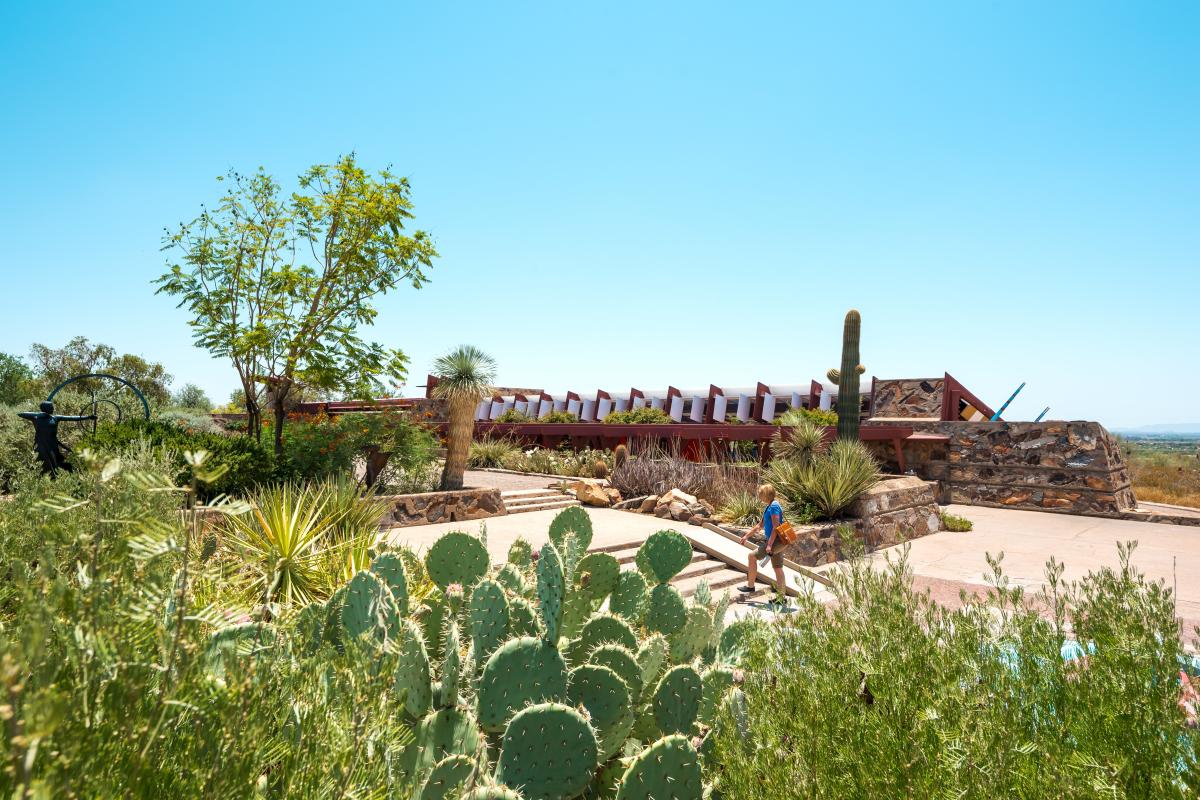 Frank Lloyd Wright fell in love with the rugged beauty of Scottsdale's Sonoran Desert in 1937 and began building his winter home alongside the majestic McDowell Mountains only a year later. Today Taliesin West is a UNESCO World Heritage Site and iconic landmark that offers tours of Wright's former residence. Wright's influence is still seen all around Scottsdale and its surrounding area – most notable are the spire that sits on the northwest corner of the Promenade shopping center and ASU Gammage in nearby Tempe, Ariz.
---
LASTING LEGACY
---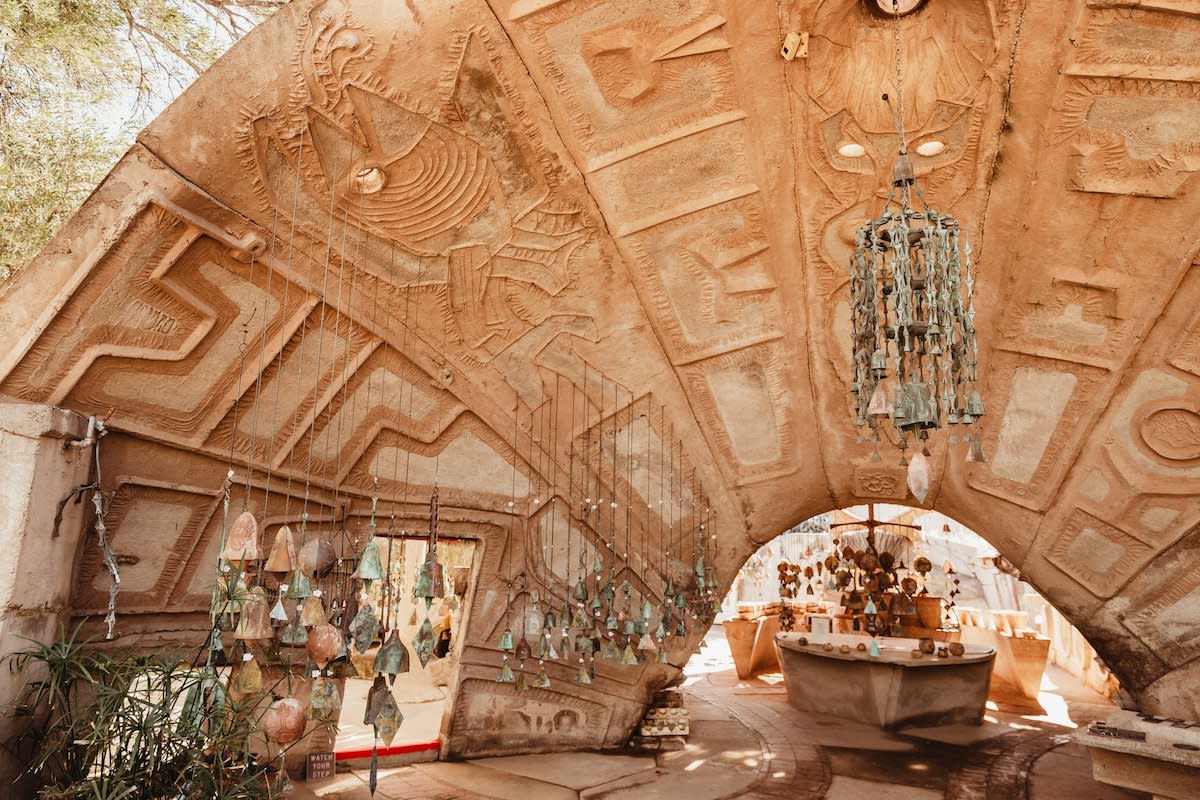 Many of Wright's former students have also left their mark on Scottsdale. The late Italian-born designer Paolo Soleri, famous for his concept of "arcology" and environmentally sound community called Arcosanti, is one of them. See how Soleri's popular bronze bells are still cast at Cosanti, then make your way to Old Town Scottsdale for a glimpse of Soleri Bridge and Plaza, which is an homage to the importance of solar movement and the only one of Soleri's bridge designs to be built.
---
RESORT COLLECTIONS
---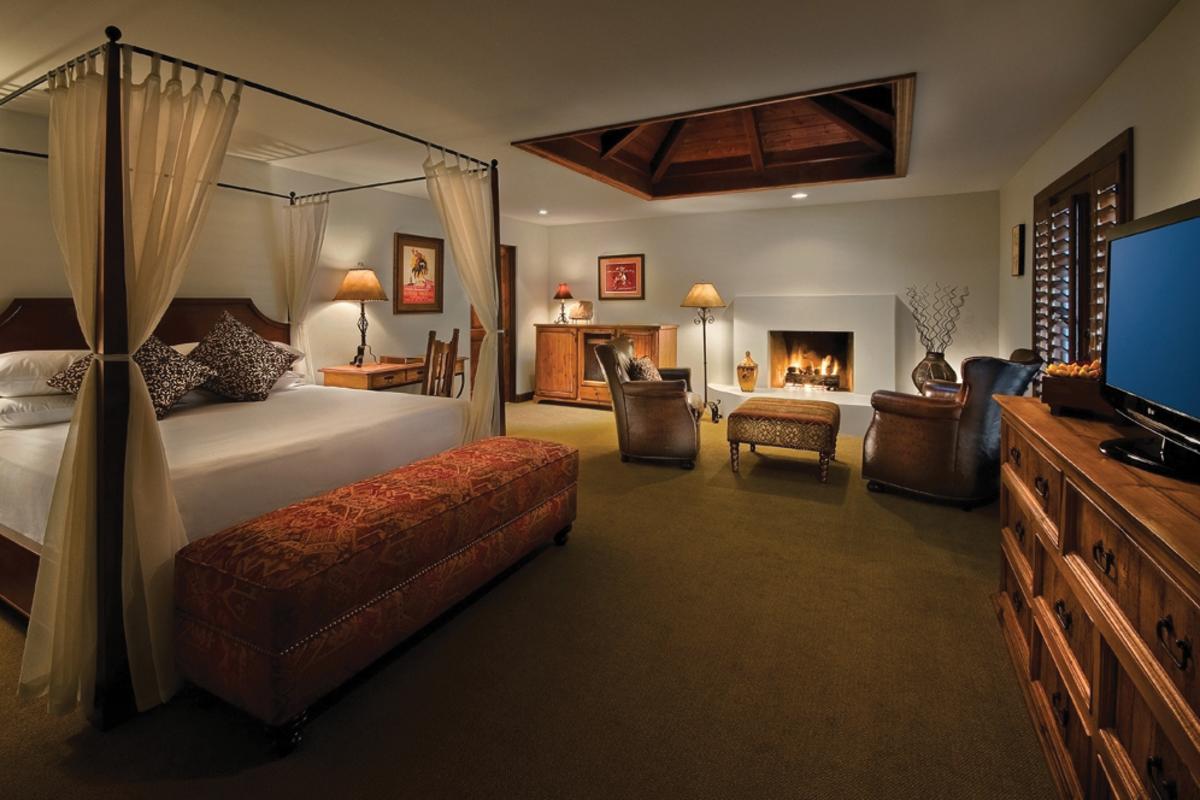 Even a stay at a Scottsdale resort or hotel can be a cultural experience! The Phoenician is home to a premier art collection that rivals the area's best museums. Revel in the bright tropical artwork of renowned Cuban artist Nelson Garcia-Miranda at The Westin Kierland Resort & Spa, or head to Hermosa Inn, a boutique hideaway to admire the paintings and self-portraits of original owner and cowboy artist Lon Megargee.
---
NATIVE ROOTS
---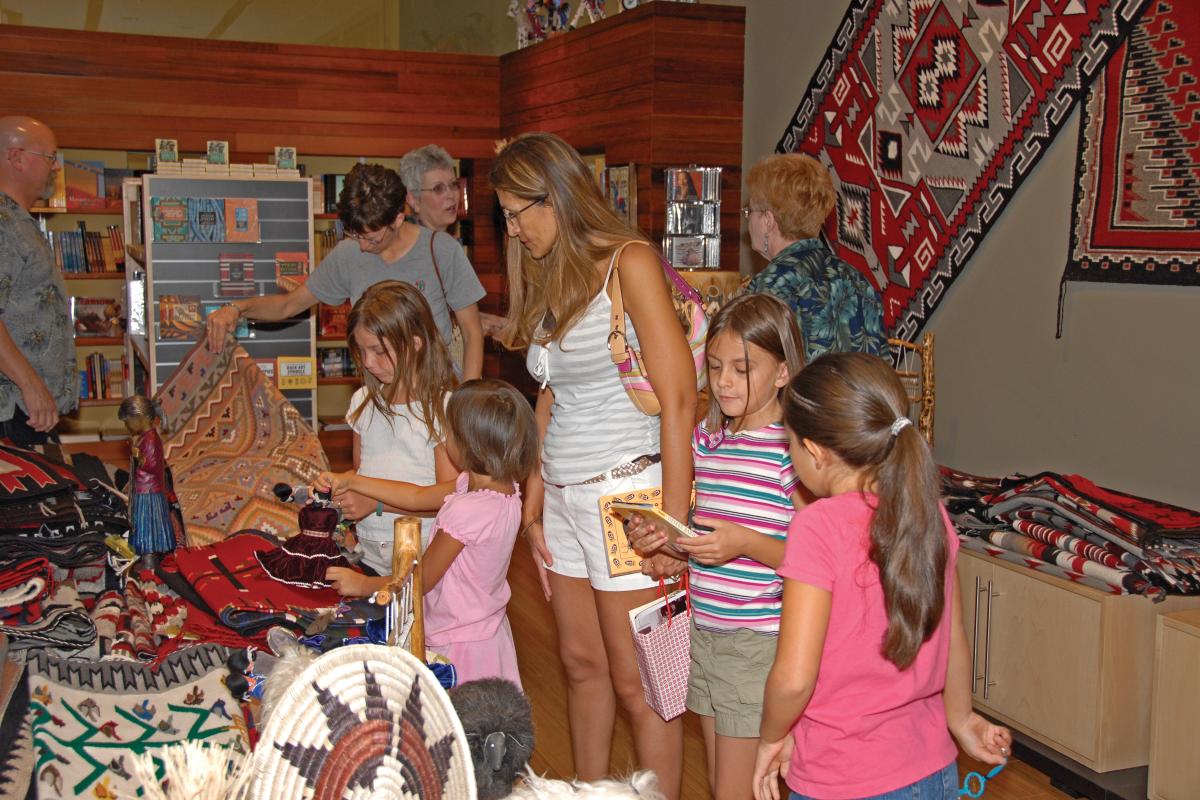 Scottsdale is a community that embraces its storied history. Visit the Native American Learning Center at Hyatt Regency Scottsdale Resort & Spa at Gainey Ranch or the Cultural Center at Talking Stick Resort. And at the Heard Museum you'll enjoy outstanding works of contemporary and historic Native American art.
---
ART EDUCATION
---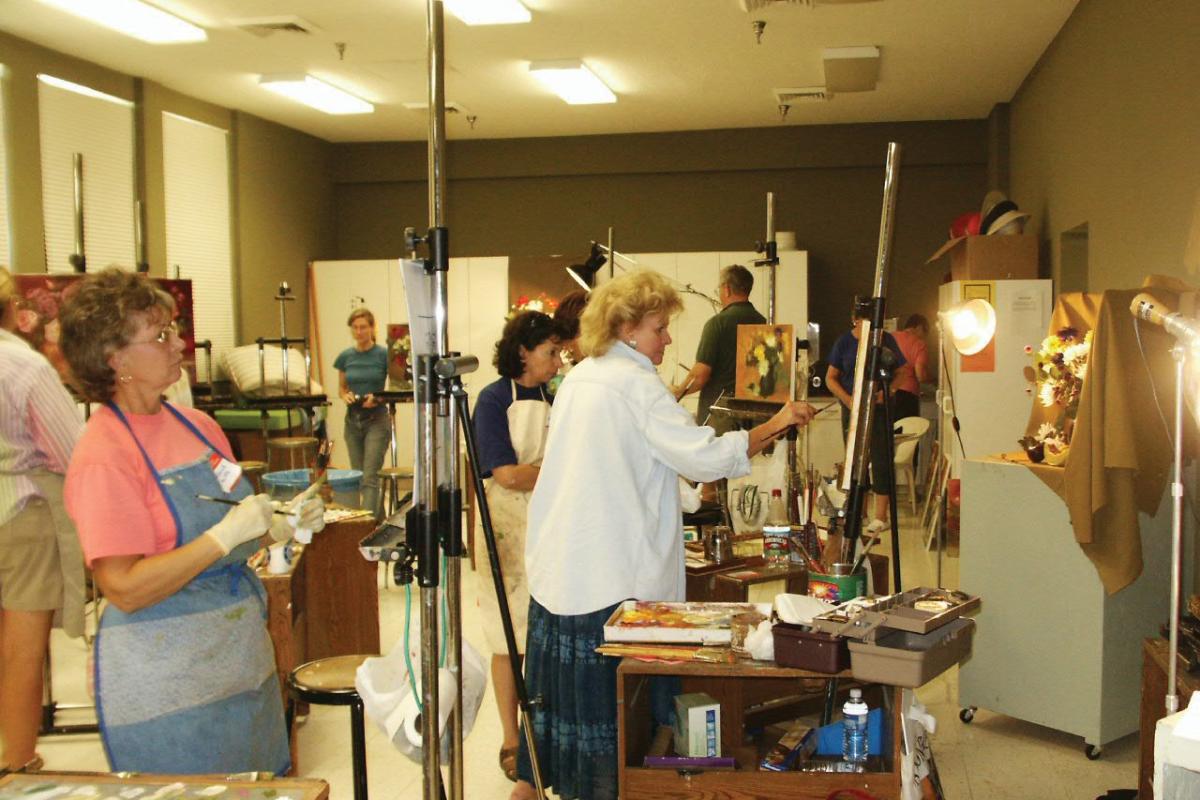 Is your inner Picasso screaming for a breakthrough? Nurture your creative side at Scottsdale Artists' School, where weekly classes are led by working, professional artists experienced in mediums like charcoal, drawing, sculpture and more. And even if you've never so much as dipped into a Crayola watercolor set, you'll be amazed with what you can create at a guided painting session at the Brush Bar.