One of the joys of visiting a new city is seeking out those one-of-a-kind, locally-owned restaurants that give you an authentic taste of the town. If you're looking for what food Scottsdale is known for, these local restaurants will give you exactly what you want. Scottsdale is home to an impressive roster of restaurants, but here are eight home-grown, local Scottsdale dining establishments that are beloved by locals and visitors alike. 
---
---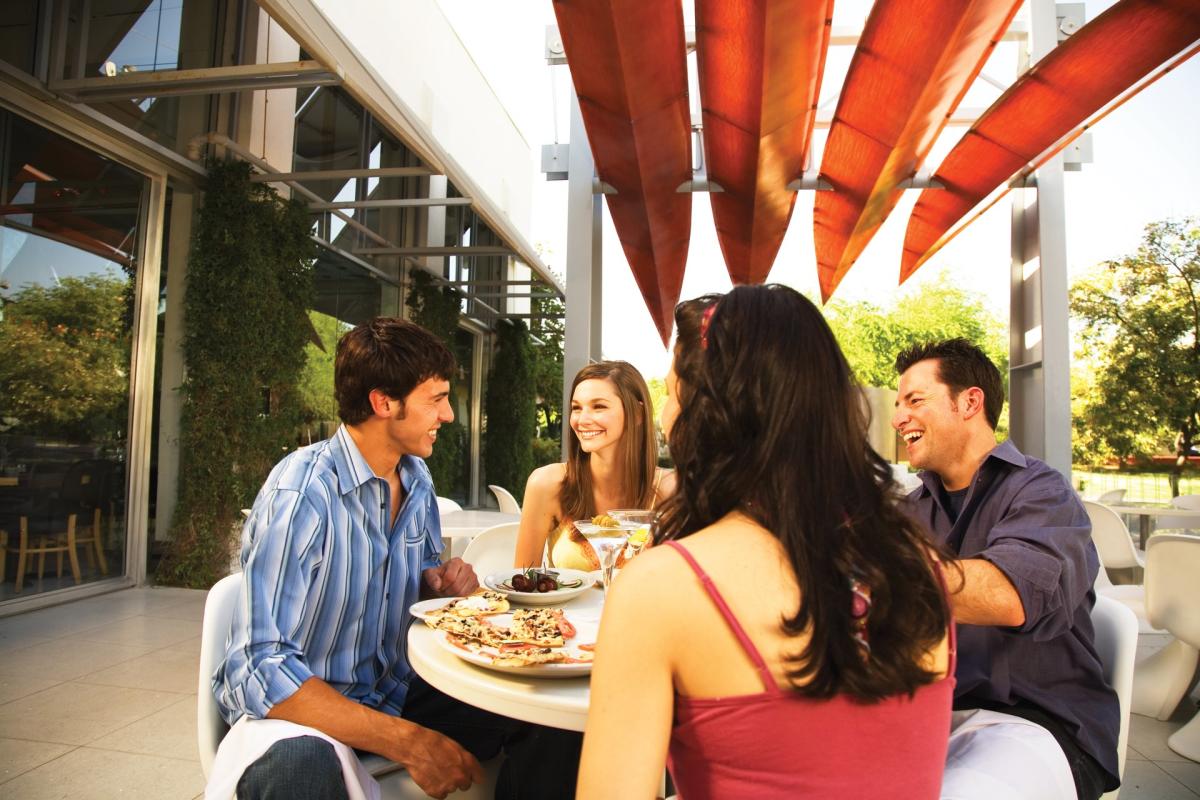 Tucked away in the heart of the Scottsdale Civic Center, this upscale gastropub is known for its changing art displays and sleek design. By day, floor-to-ceiling windows and a sun-drenched patio provide gorgeous views of the park's lush lawns and public art installations. By night, AZ88 transforms into a hip, artsy hangout with DJ-spun tunes to accompany their filled-to-the-brim cocktails. Staying true to its gastropub roots, AZ88 offers an eclectic menu of gourmet burgers and sandwiches, savory chicken wings and farm-fresh salads. Don't miss the Hell's Fire Chips – homemade potato chips topped with crumbled bleu cheese and AZ Gunslinger sauce.
---
---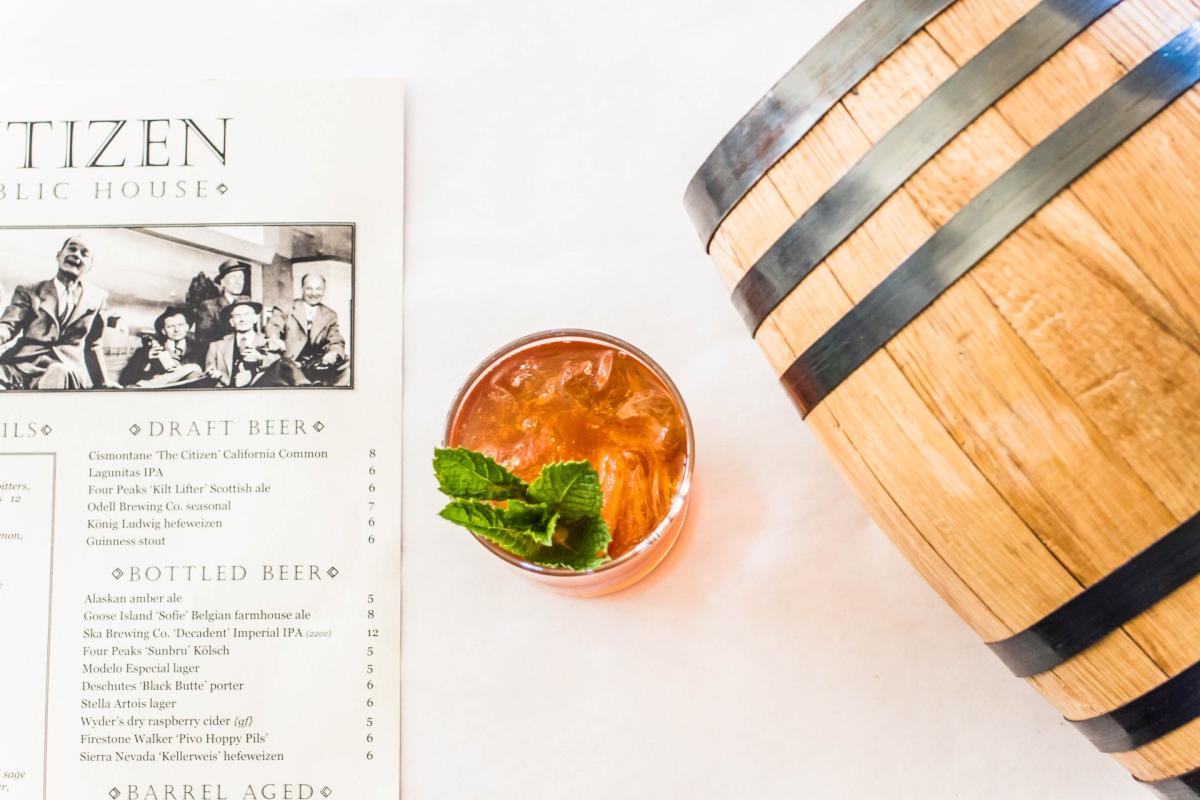 This contemporary version of a classic public house is an Old Town favorite among locals and visitors alike. The centerpiece bar is a lively setting for CPH's nightly Social Hour (4 p.m. – 6 p.m.), which features barrel-aged libations and tasty small bites. Hungry for more? The dinner menu delights with specialties like Fair Trade Coffee Short Ribs, Togarashi Spiced Filet Mignon and Seared Sea Scallops.
---
---
Another Old Town favorite, this neighborhood eatery features house-made mozzarella, fresh produce from local organic farmers, and more than 30 Arizona craft beers on tap. I recommend starting with the day's Farmers Market salad, an ever-changing mix of the season's freshest offerings. Next, treat your taste buds to the Aji pizza, a blend of fennel sausage, sautéed onions, three kinds of cheese and spicy aji jalapeno sauce served piping hot right out of the wood-fire oven. Wash it all down with Craft 64's own Rocky Point Blonde lager or Amber Schmamber red ale.
---
---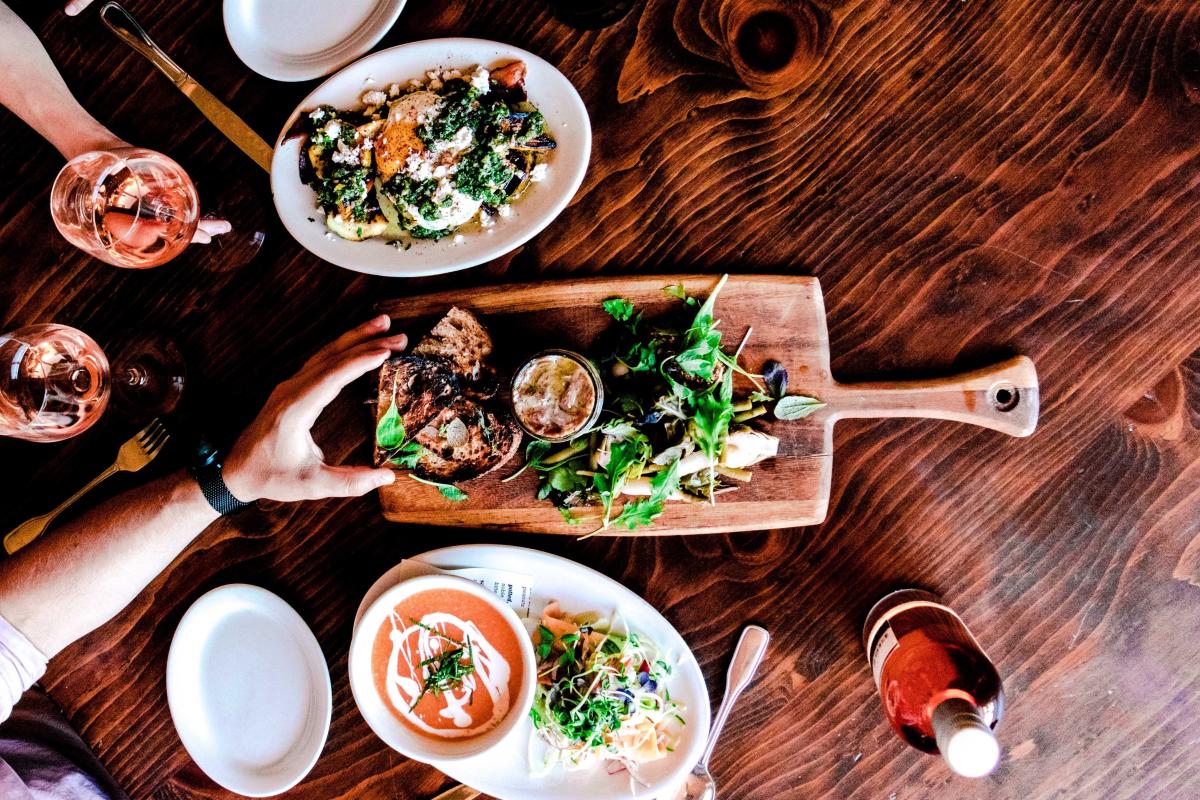 If you're really looking for what food Scottsdale is known for, FnB is where you want to be. James Beard Award-winning Chef Charleen Badman and front-of-the-house phenom Pavle Milic are the dynamic duo behind this Old Town gem. Badman's veggie-forward menu, crafted from locally sourced organic ingredients, changes regularly and also includes artisan meats and seafood, locally made pasta and decadent desserts. My favorite way to experience FnB is to go with a group of friends, uncork a selection from Milic's hand-curated Arizona wine list, and order a variety of dishes to share with the table. One visit and you'll see why FnB is a favorite restaurant among the locals.
---
---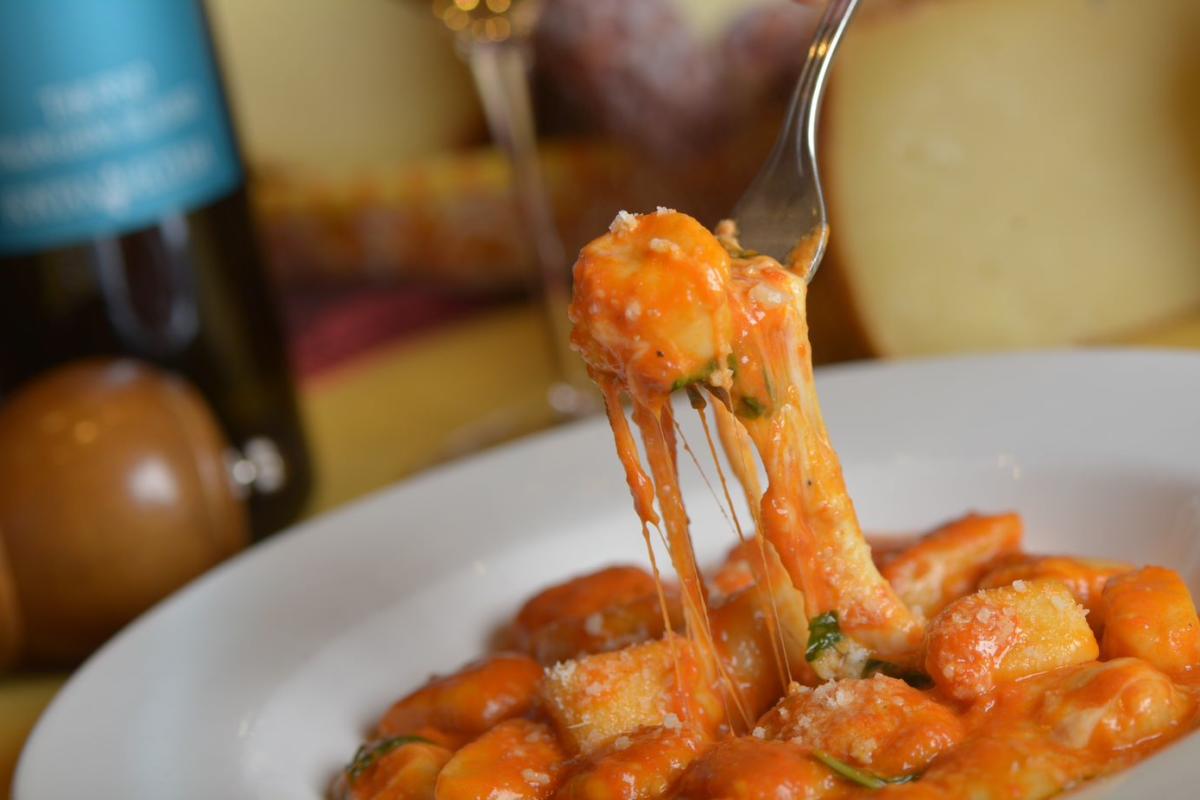 Dining at this Old Town gem is like being a treasured guest in the home of Chef Marcellino Verzino and his wife Sima – once you dine there, you're family. At a time when fine dining restaurants are rare, Marcellino's is a delicious change of pace, featuring crisp tablecloths, fresh flowers, candlelight and gracious service. The pace is leisurely, the décor both rustic and elegant – all of which sets the perfect stage for authentic Italian cuisine featuring exquisite house-made pastas, fresh seafood and prime meats. Dine-in or on Marcellino's spacious patio. Mangia!
---
---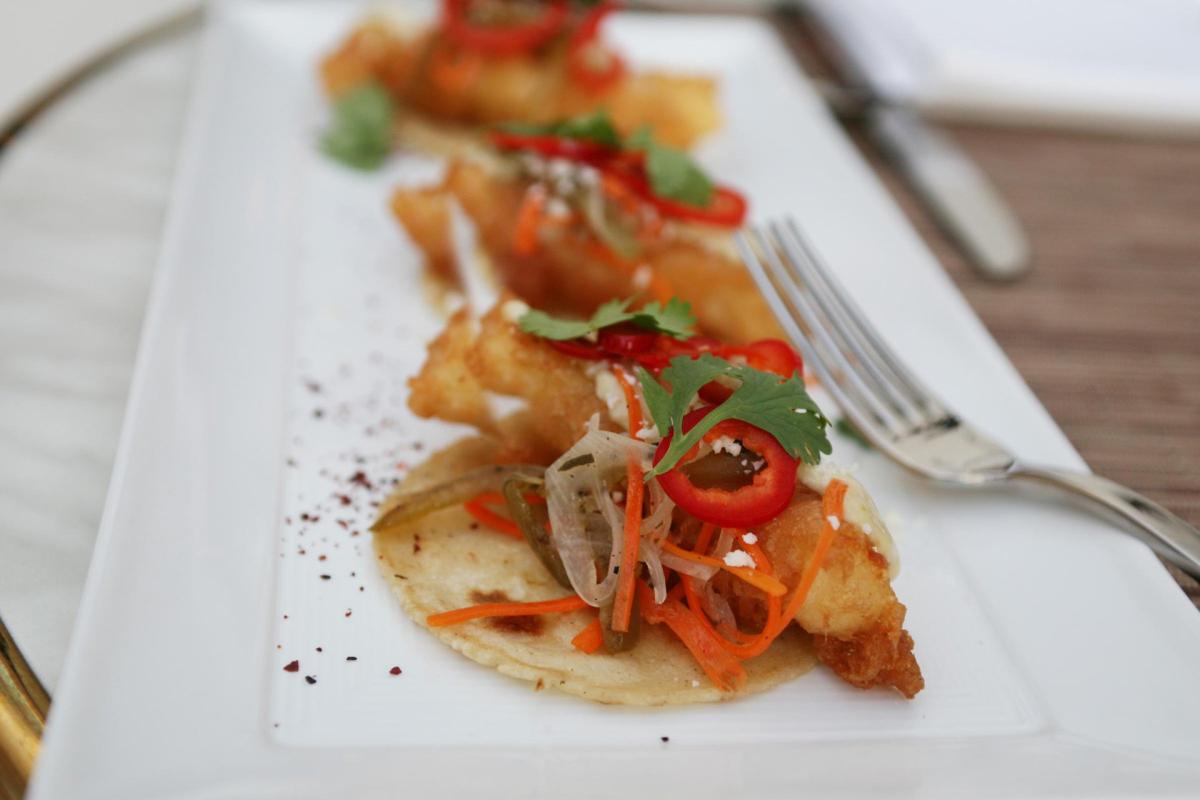 Chef and restaurateur Matt Carter has a serious taco habit – and we're glad he does! What began as a fondness for authentic Mexican street food evolved first into epic backyard pig roasts for Carter's friends and family, then eventually into his concept for The Mission, which boasts two Scottsdale locations - Old Town and Kierland Commons. Start with the 12-ingredient tableside guacamole, then peruse Carter's robust menu of modern Latin cuisine that includes delights like spicy grilled street corn, Pork Shoulder Tacos with pineapple-habanero glaze, and Almejas al Vapor, a savory Peruvian clam and shrimp stew.
---
---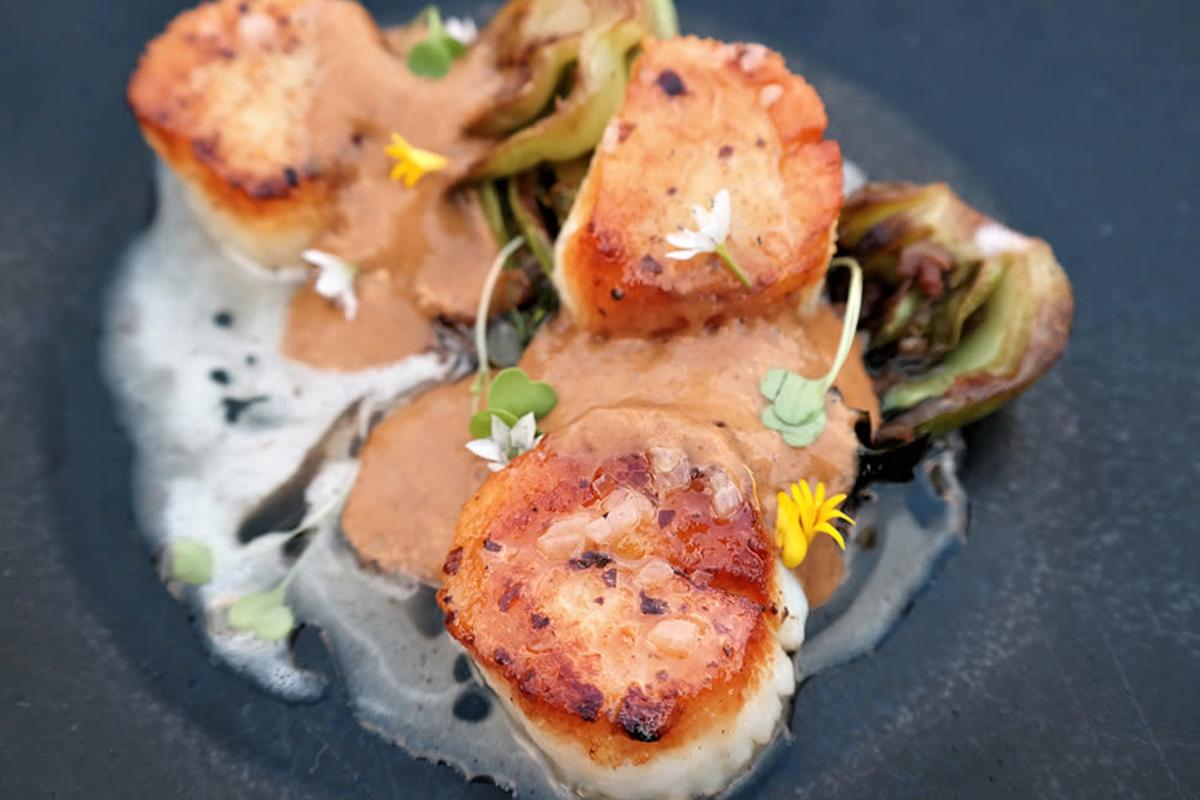 You'll find this intimate, family-owned restaurant nestled among the galleries of the Old Town Arts District. Chef Branden Levine's four-course, prix fixe dinners feature progressive, contemporary American cuisine bursting with bold flavors and culinary creativity. The menu changes regularly to reflect the freshest seasonal offerings, making return trips to Sel a given.
---
---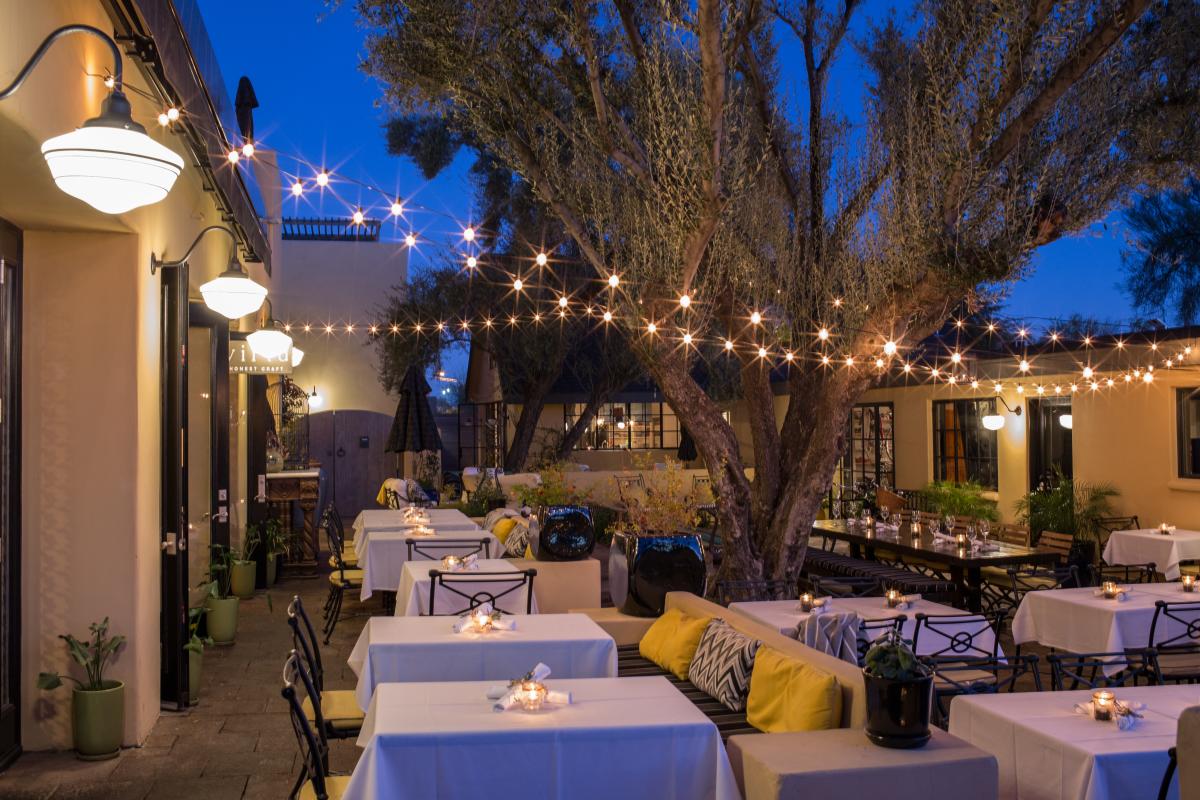 Located on property at Old Town's Bespoke Inn, Virtú dishes up contemporary Mediterranean fare by Chef/Owner Gio Osso. The menu, which changes almost daily based on seasonal ingredients, is known for elegant shareable dishes like the Asparagi with two-wash ranch duck egg, feta, bacon candy, foie gras hollandaise and a truffle drizzle. A variety of pasta, seafood and beef dishes round out your options. Enjoy them all under the cozy glow of festoon lighting on one of the city's most romantic patios.