Scottsdale may be known for its sippable, salt-rimmed margaritas and cowboy culture, but you don't have to look far to find a little taste of the tropics. Scottsdale is home to an array of tiki haunts where you can discover treasures like rum-soaked cocktails and island-inspired fare, without ever having to leave the mainland. Set sail at these tiki bars in Scottsdale.
---
---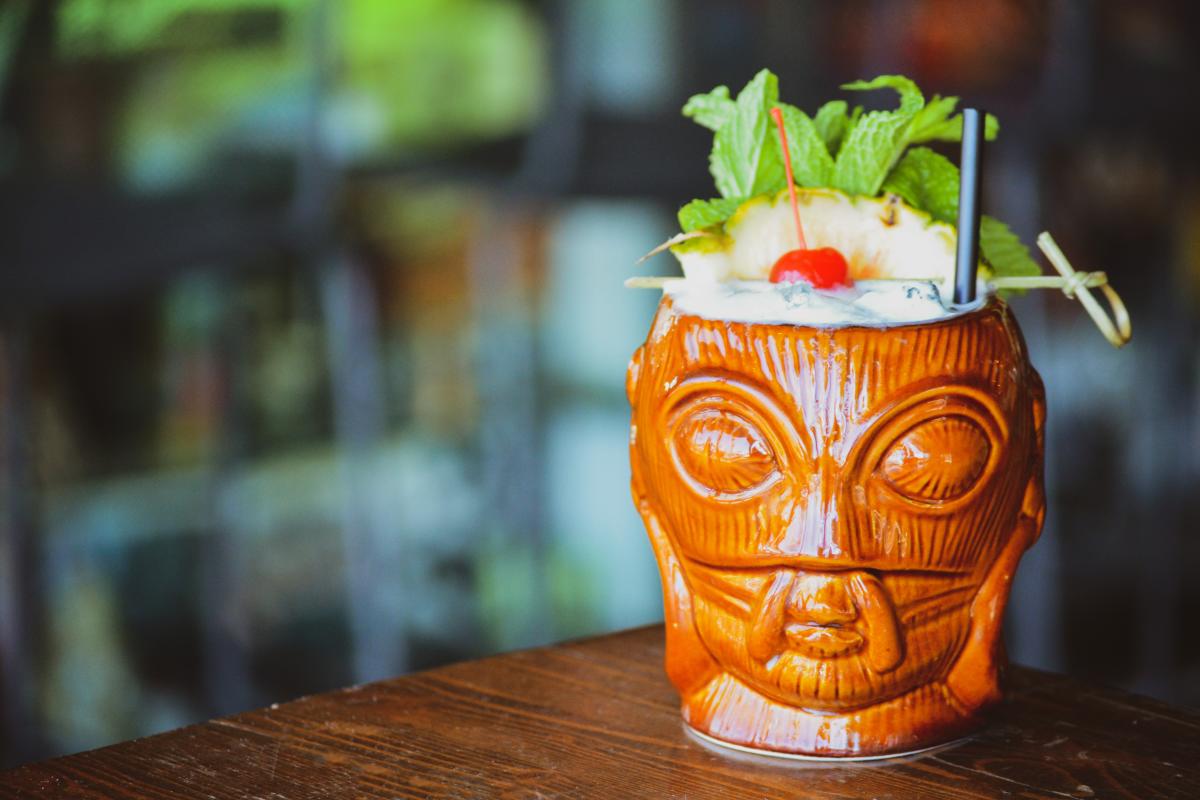 The old-school tiki spirit of the 50s and 60s is alive and swinging at Hula's Modern Tiki in Old Town, where a fusion of Polynesian and American flavors and a lineup of tropical drinks awaits you. Satisfy that cocktail craving at the best Scottsdale tiki bar with the rum-kissed Tropical Itch or get down with a Dr. Funk, a coconut rum sipper complete with vodka, crème de banana, and pineapple and orange juices that's best enjoyed with the addition of a dark rum float.
---
---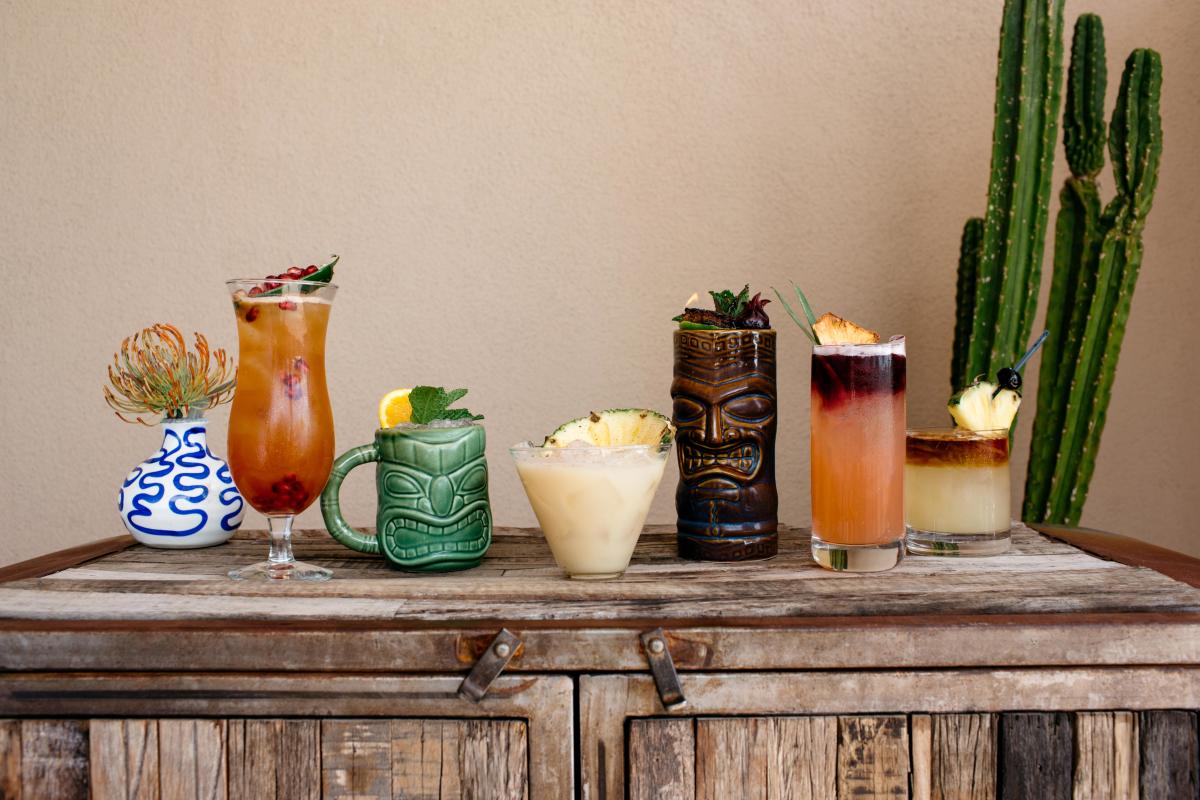 Arizona may be landlocked, but The Fairmont Scottsdale Princess is home to Scottsdale's only sand beach. This luxury resort also is home to Toro Latin Restaurant & Rum Bar, where delicious tropical cocktails rule the menu and the rum list goes on and on, with upwards of 150 unique and rare rums from which to choose. Dive into a bowl of citrusy shrimp ceviche or savor the Chilean Sea Bass, all between sips of your rum-drenched cocktail, of course.
---
---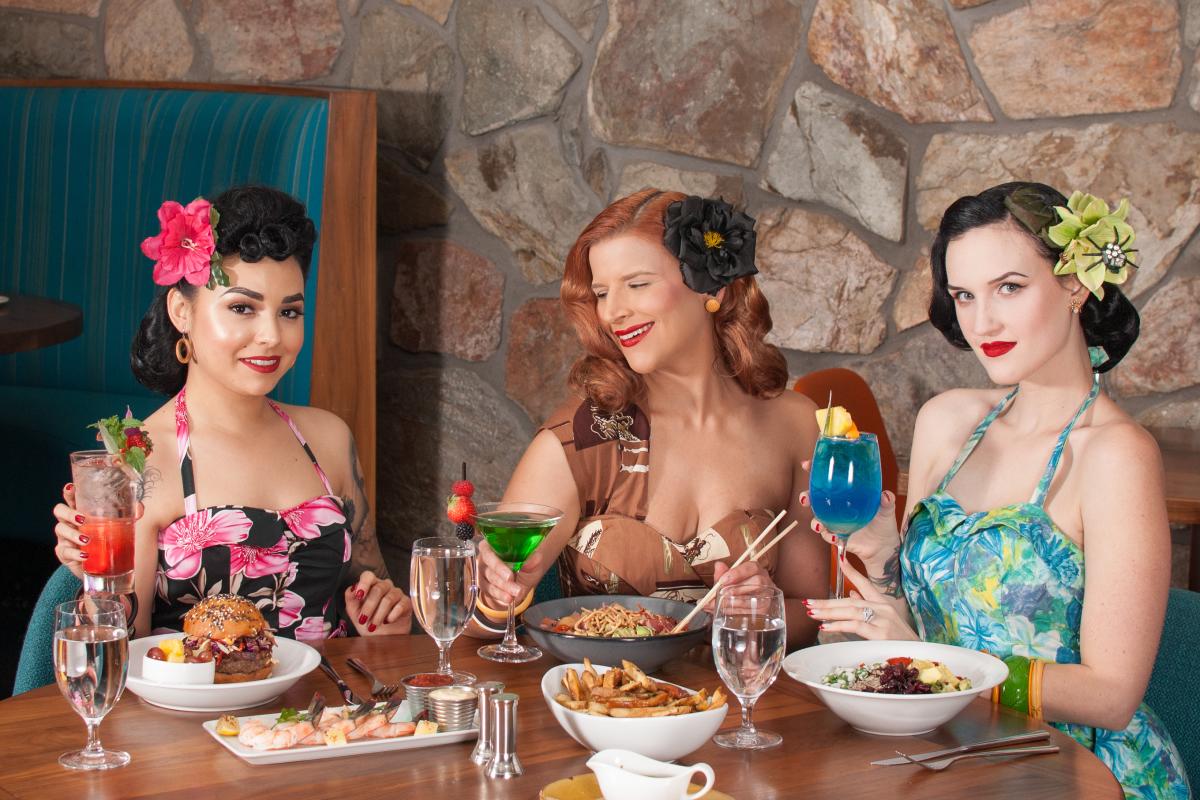 From the mod décor to the vintage tunes, mid-century flare is in no short supply at ZuZu, the historic Hotel Valley Ho's retro-esque onsite restaurant and bar. The Happy Pineapple, made with Pau Maui Vodka, Ancho Reyes chile liqueur, pineapple, passion fruit, hibiscus, and finished with lava salt, is sure to bring a smile to your face. And craveable noshes like the fried chicken banh mi will undoubtedly keep your belly full.
---
---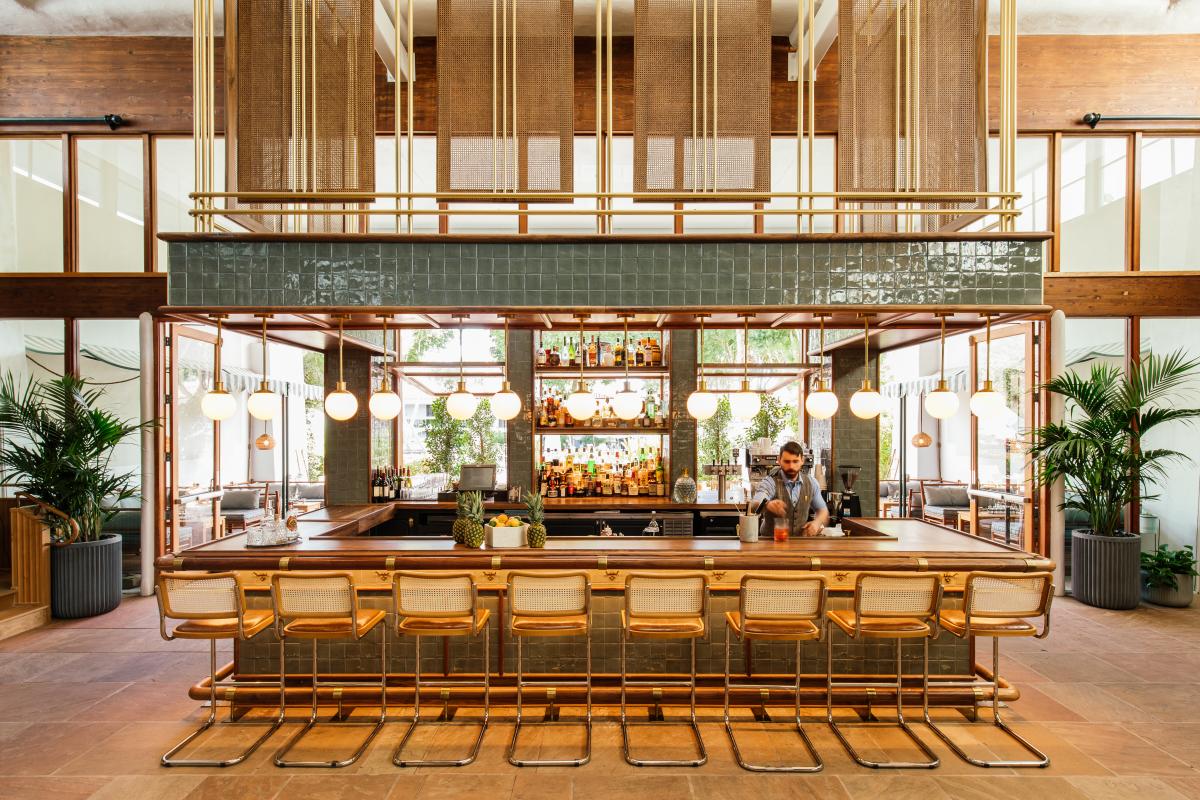 Inspired by 1930s Havana, The Canal Club at The Scott Resort offers an upscale experience replete with craft cocktails and Cuban-inspired dishes that range from tostones with smoked bacon and black bean puree to pulled chicken tortas slathered in a green chile braise. Signature cocktails include the Salt River Society, constructed with mezcal, amaro, lemon, Peruvian yellow chile pepper and pineapple, and the Helen & Maude, a mix of Puerto Rican rum, coconut, lime, mint, and soda. And refreshing zero-proof drinks like the minty Cocojito and blackberry-forward Beach Buck are on standby to keep you cool.
---
---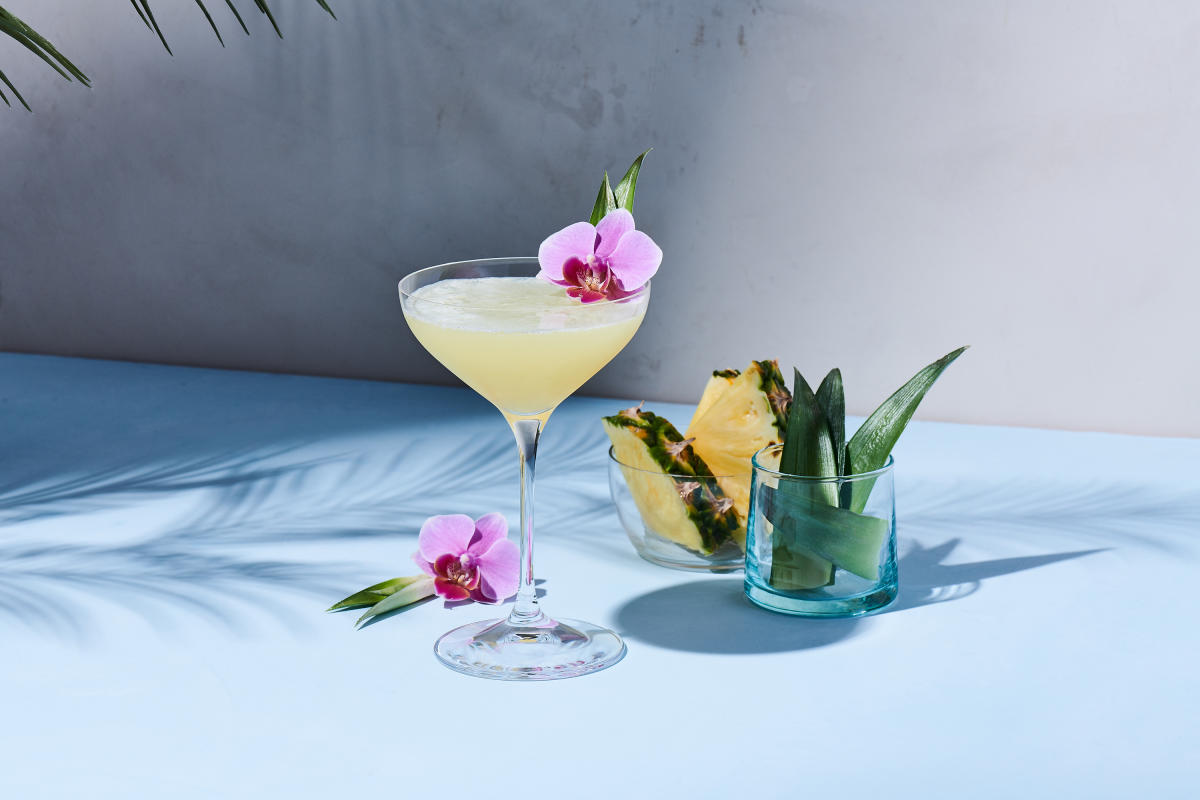 Tucked inside Kierland Commons, North Scottsdale's premier shopping destination, this Scottsdale tiki bar and restaurant serves up a little slice of paradise in the form of tropical cocktails and forkable island-inspired fare. Sail in for happy hour at the bar where you can enjoy pineapple and coconut-infused sippers and light bites like Tommy Bahama's world-famous coconut shrimp and blackened Mahi Mahi tacos. Linger awhile to catch a Scottsdale sunset from the patio or second-story dining room.
---
---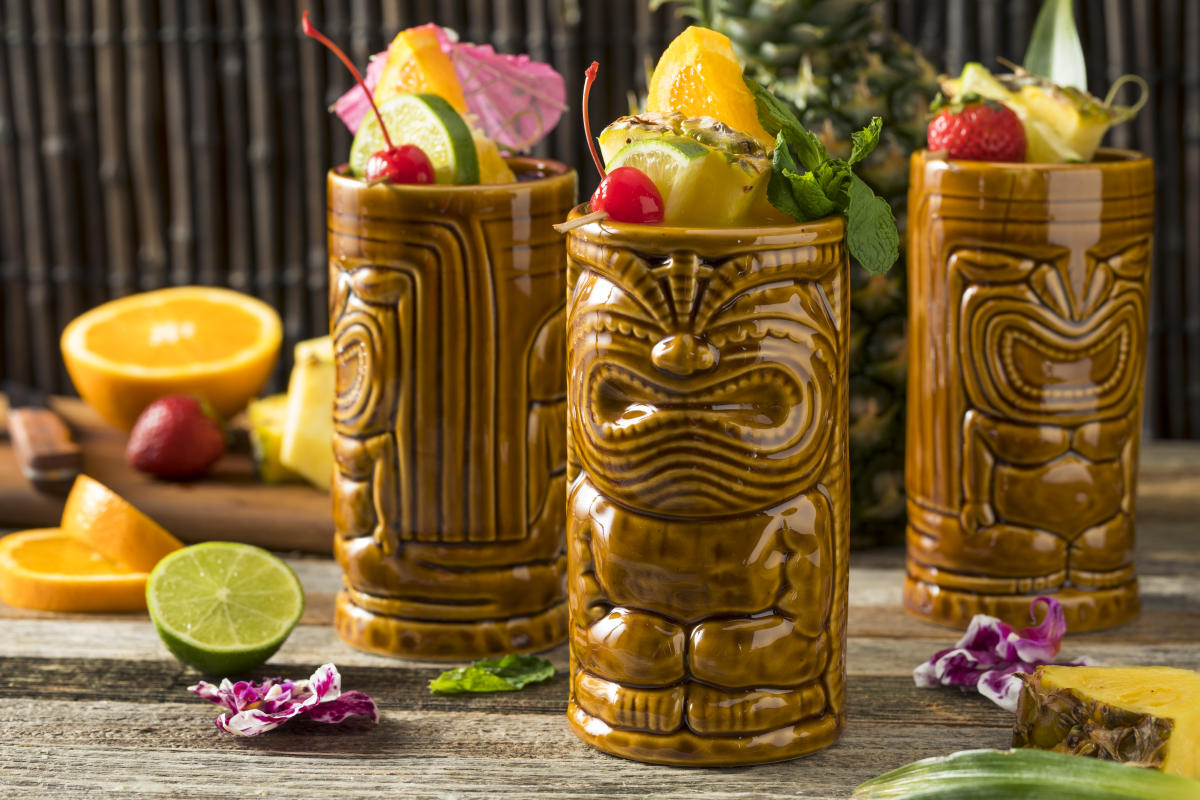 At this indoor and outdoor tiki bar in Scottsdale you can pair your frozen cocktail with a flaming pu pu platter that's piled-high with pork pot stickers, coconut shrimp, spicy teriyaki ribs, and a trio of dippable sauces. Shimmy in for brunch and pull a glass from Drunk Munk's signature champagne tower, a flight of ever-changing mimosas and Bellini's infused with island flavors including pineapple, mango, or guava. Or share a shell-full of rum with the table by ordering the over-the-top Grotto.
---
---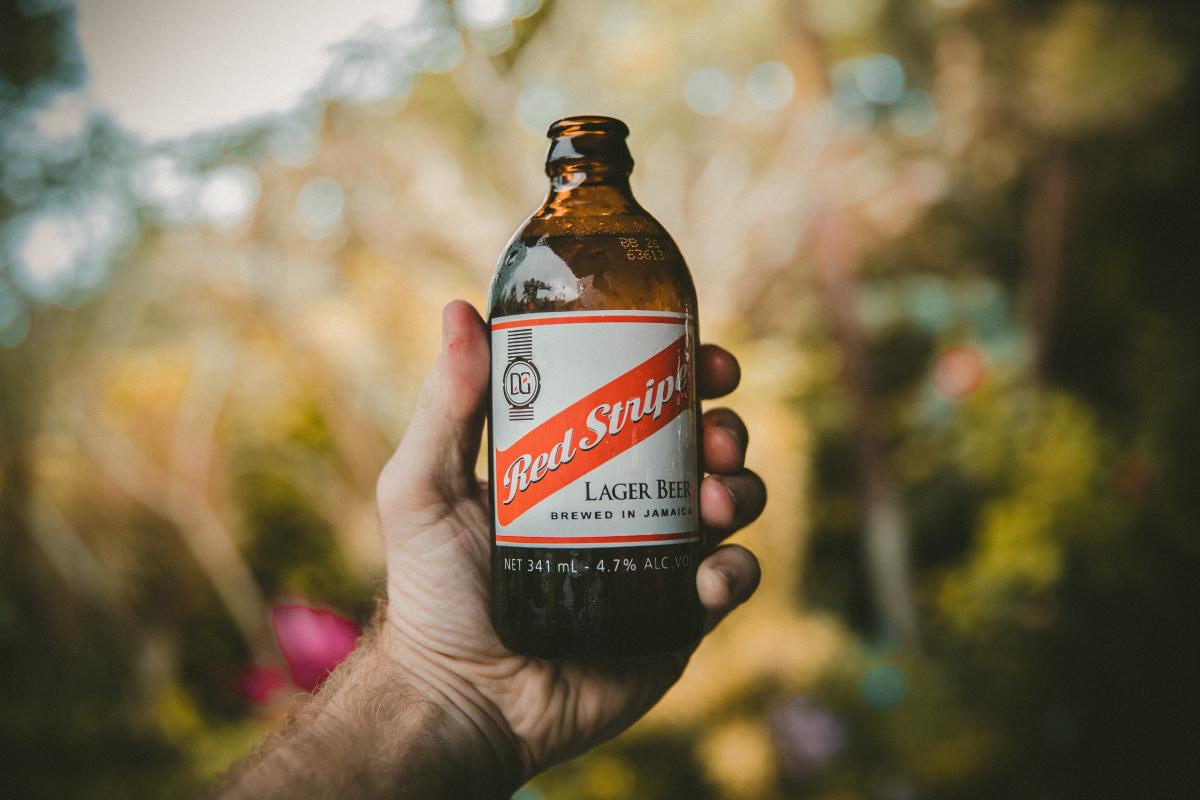 More than just burgers, Old Town Scottsdale's beachy hangout Rehab Burger Therapy serves up good vibes and good times with a side of over-the-top noshable eats and hoppy thirst-quenching brews like Landshark, Red Stripe, and Lagunita IPA. In addition to the robust beer selection, Rehab puts their own mark on tiki classics like the Mai Tai and Margarita. And, you can have your beer, and cocktail, too, by ordering the thirst-quenching Corona-Rita.