Wondering where and what to drink when you're not drinking? We've got you!
Scottsdale's dining and nightlife scene has a lot to offer: award-winning cuisines and restaurants headed by celebrity chefs to unrivaled patio dining in dreamy desert locales and even yard games and live music at the city's hottest restaurants and entertainment venues. And now there's something else to add to Scottsdale's dining and nightlife offerings, mocktails.
Like their cocktail counterparts, mocktails are made with the same attention to detail and many of the same high-quality ingredients you would normally see in your drink, sans alcohol. Interest in these alcohol-free drinks has spiked in recent years and Scottsdale restaurants have taken notice by developing special mocktail programs and sourcing premium non-alcoholic spirits for their menus.
From Old Town to North Scottsdale, and a few spots in between, these are the best places for mocktails in Scottsdale.
---
---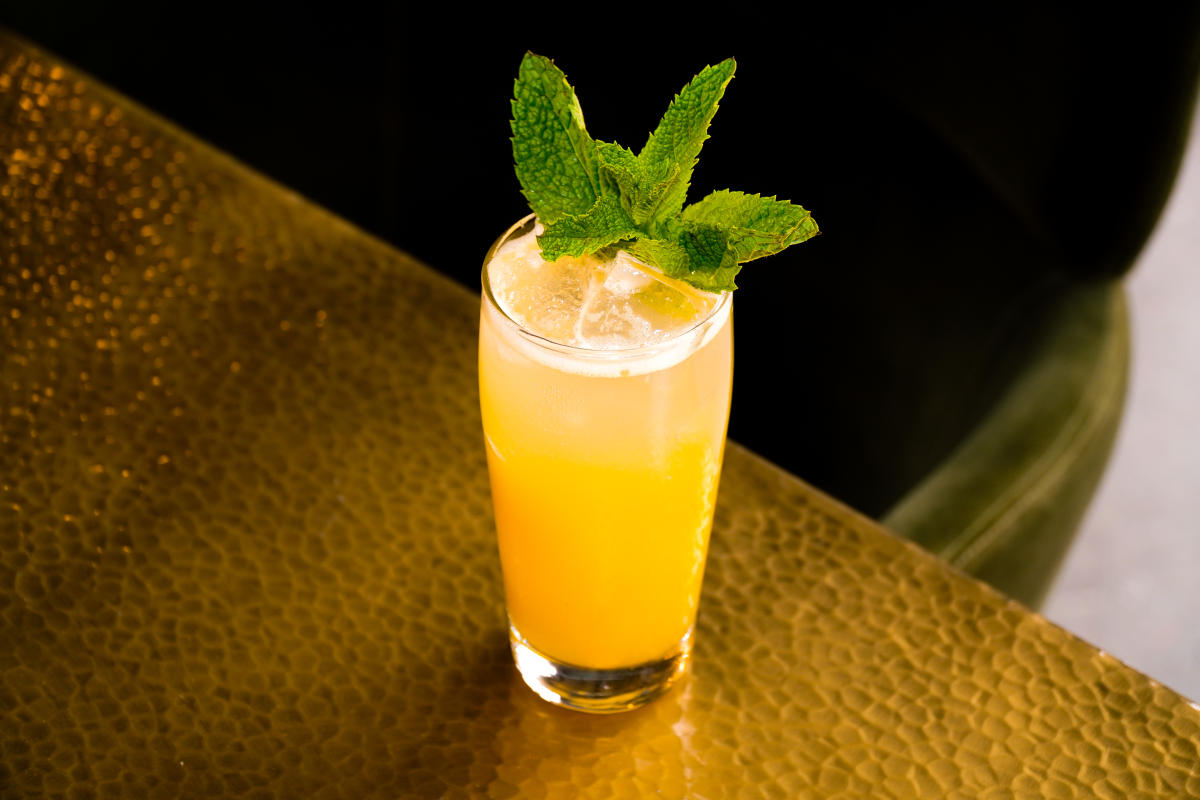 A feast for the senses, Arboleda is a North Scottsdale Mediterranean restaurant with a swanky atmosphere and elevated mocktails to match. That includes non-alcoholic sippers like the Passion Fruit Mojito, a refreshing take on the classic cocktail made with Seedlip Non-Alcoholic Spirits, passion fruit syrup, lime juice, simple syrup, club soda and mint. Arboleda's mocktail program also features garden-inspired drinks like the Cucumber Cooler and a non-alcoholic version of a Moscow Mule called the Prickly Mule, featuring a prickly pear syrup, lime juice, simple syrup and fizzy ginger beer.
---
---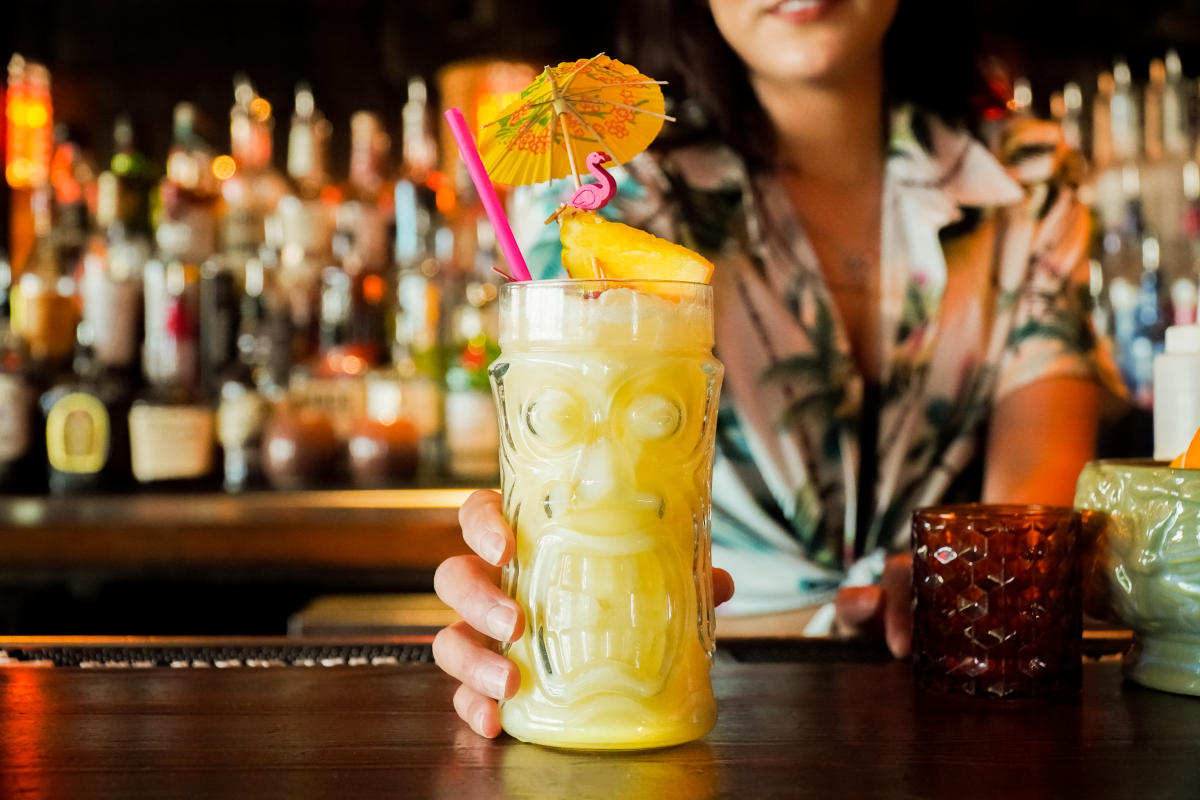 Hip, swingin' and decorated with retro-style tiki memorabilia, Old Town's Hula's Modern Tiki is your go-to for tropical-inspired mocktails in Scottsdale. Hula's playful mocktails are served in vintage-inspired tiki mugs and every drink is topped with a tiny colorful umbrella and a fun, fruity garnish. The Captain's Colada, featuring coconut cream, allspice falernum syrup and pineapple juice, is a sweet indulgence at happy hour, or any hour. And, the Castaway Cooler, made with orange juice, pineapple, pomegranate syrup and ginger ale, is an absolute thirst-busting treasure.
---
---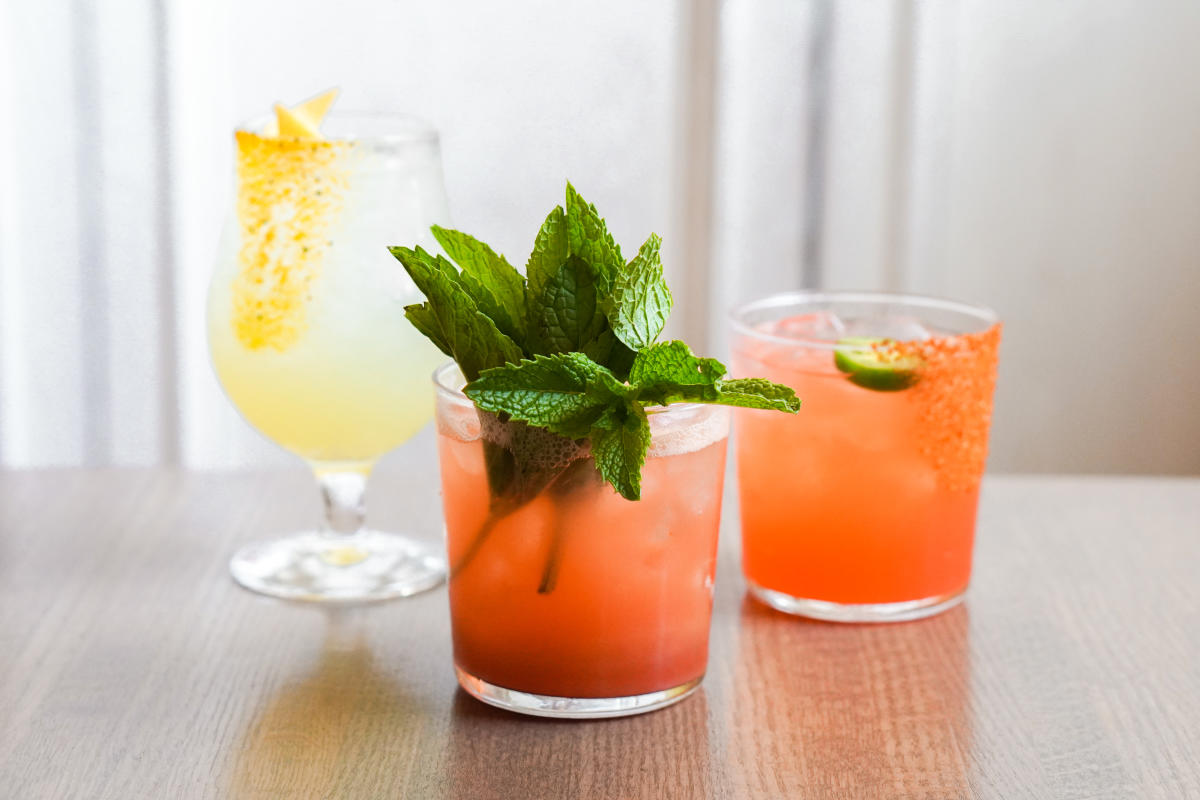 Chicago-born Etta has charmed the culinary connoisseur crowd with its metropolitan atmosphere and rustic, hearth-fired cuisines since the restaurant first debuted at Scottsdale Quarter. Equally charming is Etta's mocktail program. Featuring a lineup of standout non-alcoholic drinks and non-alcoholic spirits, Etta is one of the best places for mocktails in Scottsdale. Take the herbaly Sober Botanist, made with Seedlip Non-Alcoholic Spirits and from-the-garden ingredients like cucumber, parsley, elderflower and citrus oil. Or, the Special Occasion, made with CleanCo. non-alcoholic tequila, and a tasty combination of charred pepper, pineapple, basil blood orange, lime and mint. And, the bubbly Groovy Girl, made with strawberry, ginger, citrus, herbs and Grüvi alcohol-free rosé. A word of advice, Etta's mocktails are best enjoyed when paired with pizza and prawns.
---
---
La vie est belle at Zinqué. The Scottsdale Fashion Square hotspot is a chic day-to-night French-inspired restaurant with a spacious, luxe interior that draws date night duos and a beautiful shaded outdoor terrace that beckons to brunchers. Setting the scene for any celebration, Zinqué's curated offering of non-alcoholic spirits include Lyre's award-winning non-alcoholic prosecco, mocktail mimosas, and a zero-proof version of the iconic Aperol Spritz that's finished with a dehydrated citrus wheel. À votre santé! 
---
---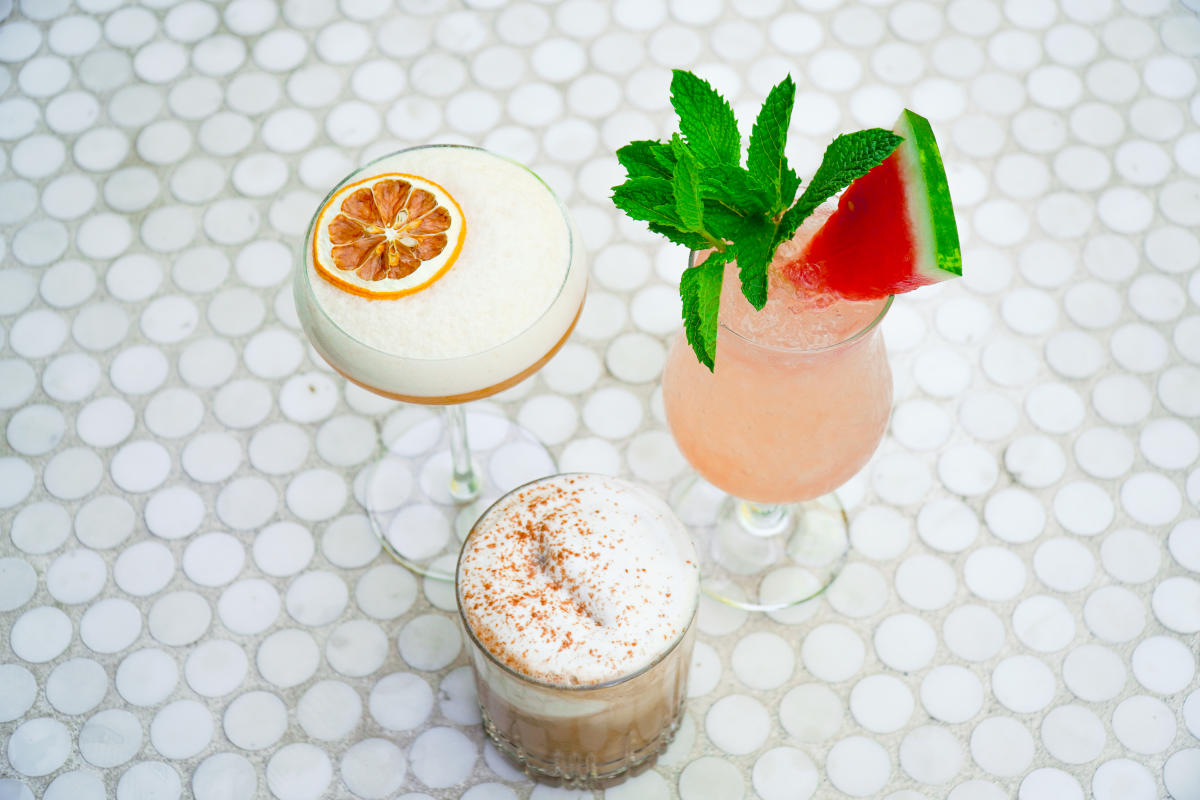 Rockefeller is a ritzy restaurant with an opulent interior, open-air patio, upscale fare, and an impressive index of non-alcoholic drinks, making this McCormick Ranch neighborhood gem one of the best places for mocktails in Scottsdale. Rockefeller's citrusy-riff on an Arnold Palmer and the refreshing and fruity Mexican Summer pair perfectly with a round of chilled oysters and chorizo-specked mussels. And, the vegan and gluten-free Cookie Monster, made with cold brew, house-made Mexican cookie milk, coconut and oat foam, rivals even the sweetest desserts.