Progressive Dinner: A Walking Foodie Tour of Old Town
Back in 1894, a Rhode Island banker bought 40 acres of arid land, named it after Army Chaplain Winfield Scott and thought it might be a great place for a town. Today, with its mild winters and brilliant blue skies, Scottsdale is a great town for those of us who call it home. With the bounty of great restaurants, we also embrace it as a foodie town. Create your own progressive dinner and sample the abundant flavors of Scottsdale—of course, you'll want to plan a return visit to each restaurant to try everything you didn't have room to sample on your first visit!
---
---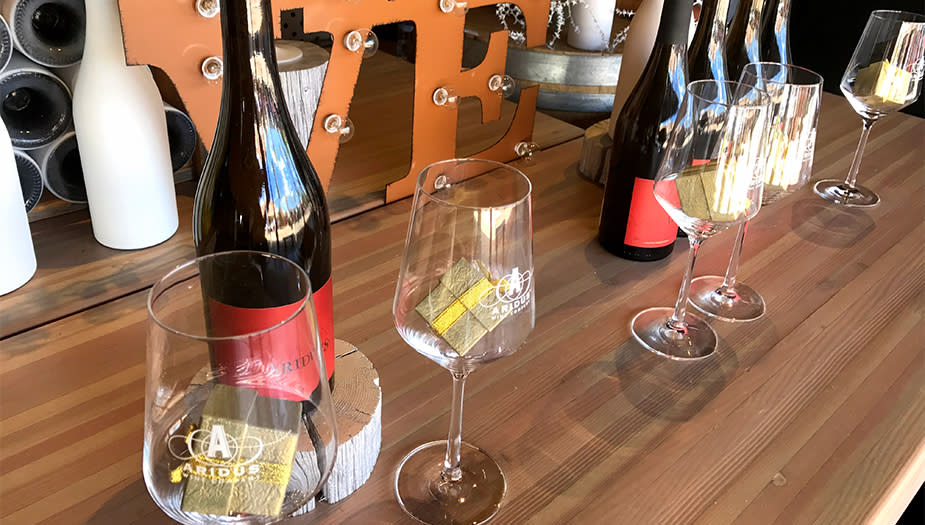 Start your exploration with a glass of Arizona wine at Aridus Wine Company's Old Town tasting room. Arizona wines grow in different regions of the state. The grapes in Aridus wines come from their vineyards near Willcox in southeastern Arizona. Here in Scottsdale, opt for a five-wine tasting or buy any single glass for about $10. Try the crisp and refreshing Tank 16 white blend or the more tropical Sauvignon Blanc, winner of the 2017 San Francisco International Wine Competition before you begin your gourmet night on the town.
Walk east on Main Street. Cross Scottsdale Road and continue east to Brown Avenue. The Mission restaurant is located ½-block south on Brown on your left. .
---
---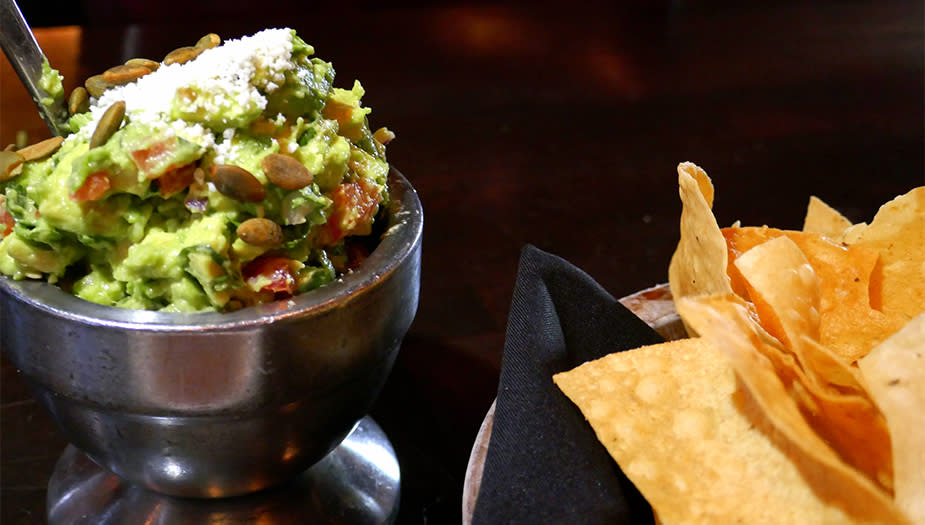 While on your way to The Mission, pause at Main Street and Brown Avenue, which was once the heart and soul of Old Town Scottsdale. In fact, this was pretty much all of Old Town Scottsdale. On the northeast corner, where the Mexican Imports Shop is today, was Johnny Rose's Pool Hall. Built in 1923, it doubled as the town's silent movie theater. Incidentally, the white glazed bricks you see are original and have never been repainted. This also is one entrance to the Scottsdale Civic Center, home to Scottsdale Center for the Performing Arts, Scottsdale Museum of Contemporary Art and a number of outstanding restaurants.
Just before you reach The Mission restaurant, you'll pass by the Old Adobe Mission church on the corner of First Street and Brown. Built in 1933 by volunteers with materials donated by the local Mexican settlers, the Mission is made from 14,000 adobe bricks, all crafted on site and weighing 50 pounds each.
Your second stop is for appetizers at The Mission.., where the ambience is every bit as good as the food. I recommend starting with the 12-ingredient tableside guacamole—mild, medium or spicy, it's your choice. If you have room for another taste teaser, try either the Almejas al Vapor, a Peruvian clam stew, or the duck carnitas empanadas. The stew is complex and layered with the most exquisite flavors from tender rock shrimp, clams, chorizo, yucca and roasted corn. This one takes a while to prepare, but you'll have that fresh guac to nibble, so you won't mind. It is spicy, so if you prefer something milder, go for the empanadas.
Walk south on Brown Avenue and turn right on Second Street. Cross Scottsdale Road and turn left on Marshall Way. Head south for half a block to Virtù Honest Craft, located on your left at Bespoke Inn, Café & Bicycles.
 
---
---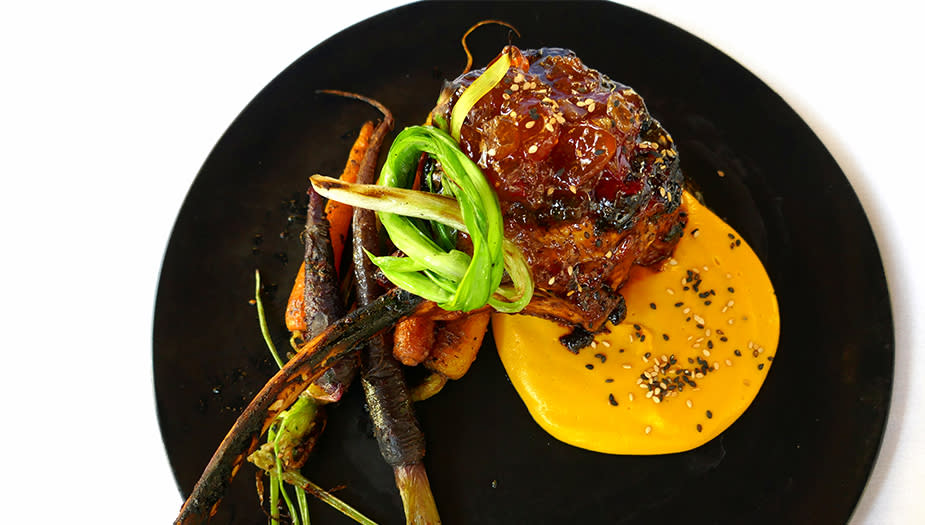 After appetizers, it's time for dinner.
Virtù Honest Craft, nominated "Best New Restaurant" by the prestigious James Beard Foundation in 2014, offers up food that represents Chef Gio Osso's Mediterranean roots. To keep it fresh and seasonal, the menu changes all the time. I'm always a fan of the grilled octopus, but for this progressive dinner, order a main course. I suggest either one of the pork specialties or the featured short rib, with a seasonal purée. For spring, you might find a beautiful English pea purée and in fall, a golden squash purée. This is such a romantic spot.
Head north on Marshall Way to First Street. Turn right on First Street and cross Scottsdale Road before looking for Shakes & Cones on your right.
---
---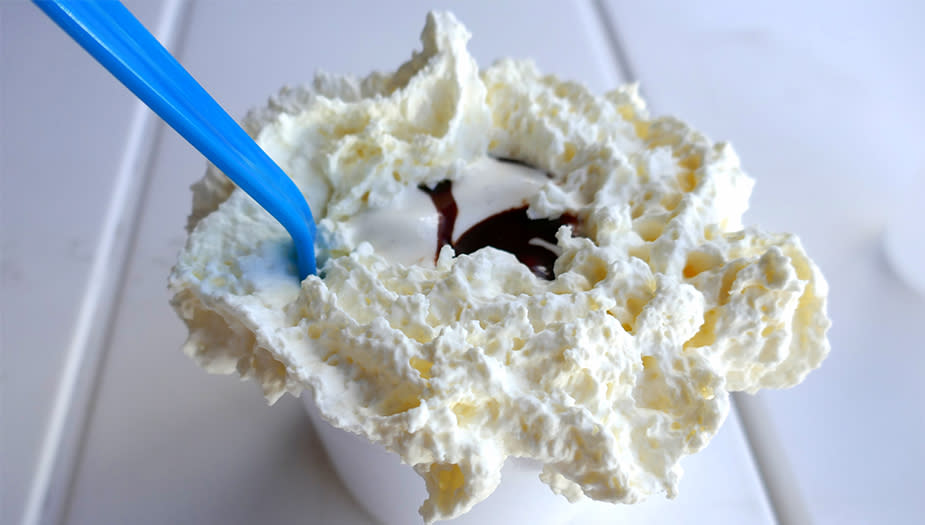 After dinner, switch gears and head back into the heart of the historic Old Town for dessert. 
The delicious soft serve at this family-owned walk-up window spot is made with organic, non-GMO ingredients. They offer shakes, sundaes, affogato, waffle cones, dipped cones . . . oh my! It's just that good. And sitting on the sidewalk, watching all the people go by in downtown is always fun.
Retrace your steps by heading west towards Scottsdale Road. Turn right and proceed north on Scottsdale Road. Turn right on Main Street, where you will find Rusty Spur at the end of the block, on your right.
---
---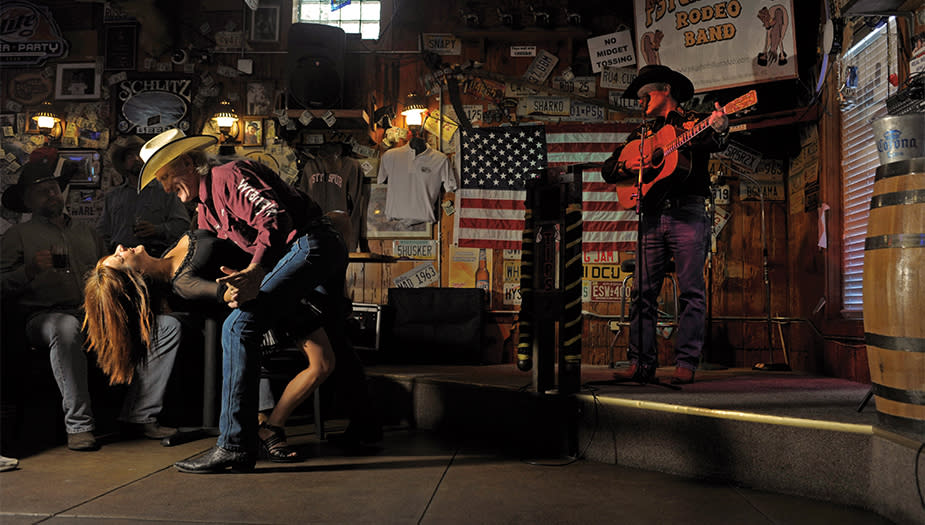 When you're finished with your ice cream, if you're still up for some fun on the town, head to Rusty Spur Saloon.  No visit to Old Town Scottsdale is complete without checking out this famed watering hole. Originally the Farmer's State Bank in 1921, it shut down during the Depression but reopened as the bar in 1951. Today, the old vault holds liquor instead of money, and the Rusty Spur is Scottsdale's longest-operating saloon. You might think the Old West is still a tad bit wild here at Rusty Spur, but there's live entertainment every evening and a Cadillac Rita is a great end to a night in Scottsdale.