While Scottsdale started as a small, one-horse town, it's grown into a dining mecca with award-winning chefs serving up dishes from around the world. Luckily, you can find some of Scottsdale's best restaurants within walking distance in Old Town, which was the original town plot. To make the most of your evening, we've put together a self-guided walking tour of some of our favorite restaurants in Old Town, along with the inside scoop on historical sights you'll find along the way!
---
---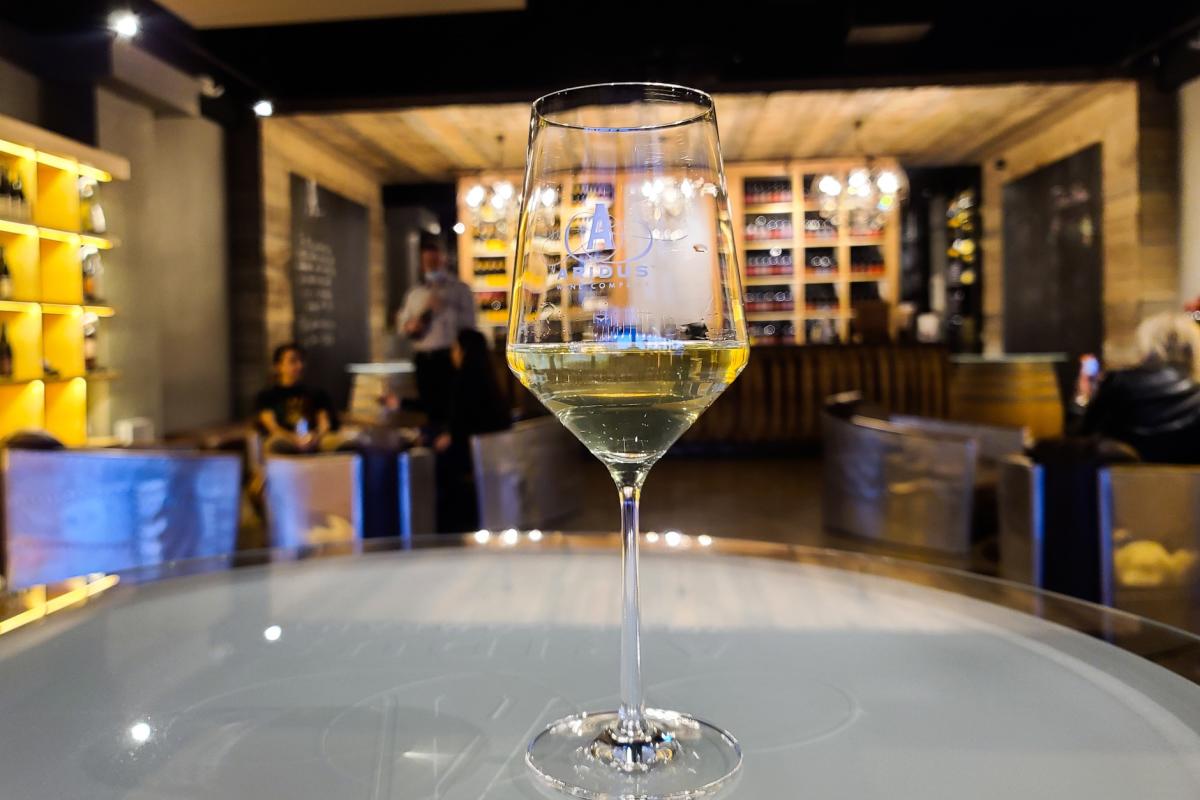 An ideal way to begin your foodie walking tour is with a true taste of Arizona  – in your glass. Visit Aridus' wine tasting room on Main Street where for $15 you can sample five tastings from their family-owned winery located in southeastern Arizona. You might start with their aromatic Viognier with its notes of crisp pear and perhaps end with the Cabernet Franc with its well-balanced tannins and spiced jammy fruit. Buy a glass (or bottle) of your favorite, and ask about their wine club and its many perks.
After quenching your thirst, walk east on Main Street. Cross Scottsdale Road and continue east. Pause at Main Street and Brown Avenue, which was once the heart and soul of Old Town Scottsdale. In fact, this was pretty much all of Old Town Scottsdale. On the northeast corner, where the Mexican Imports Shop is today, was Johnny Rose's Pool Hall. Built in 1923, it doubled as the town's silent movie theater. Incidentally, the white glazed bricks you see are original and have never been repainted. This also is one entrance to the Scottsdale Civic Center, home to the Scottsdale Center for the Performing Arts, Scottsdale Museum of Contemporary Art and a number of outstanding restaurants. You'll also notice the Old Adobe Mission church on the corner of First Street and Brown. Built in 1933 by volunteers with materials donated by the local Mexican settlers, the Mission is made from 14,000 adobe bricks, all crafted on site and weighing 50 pounds each.
---
---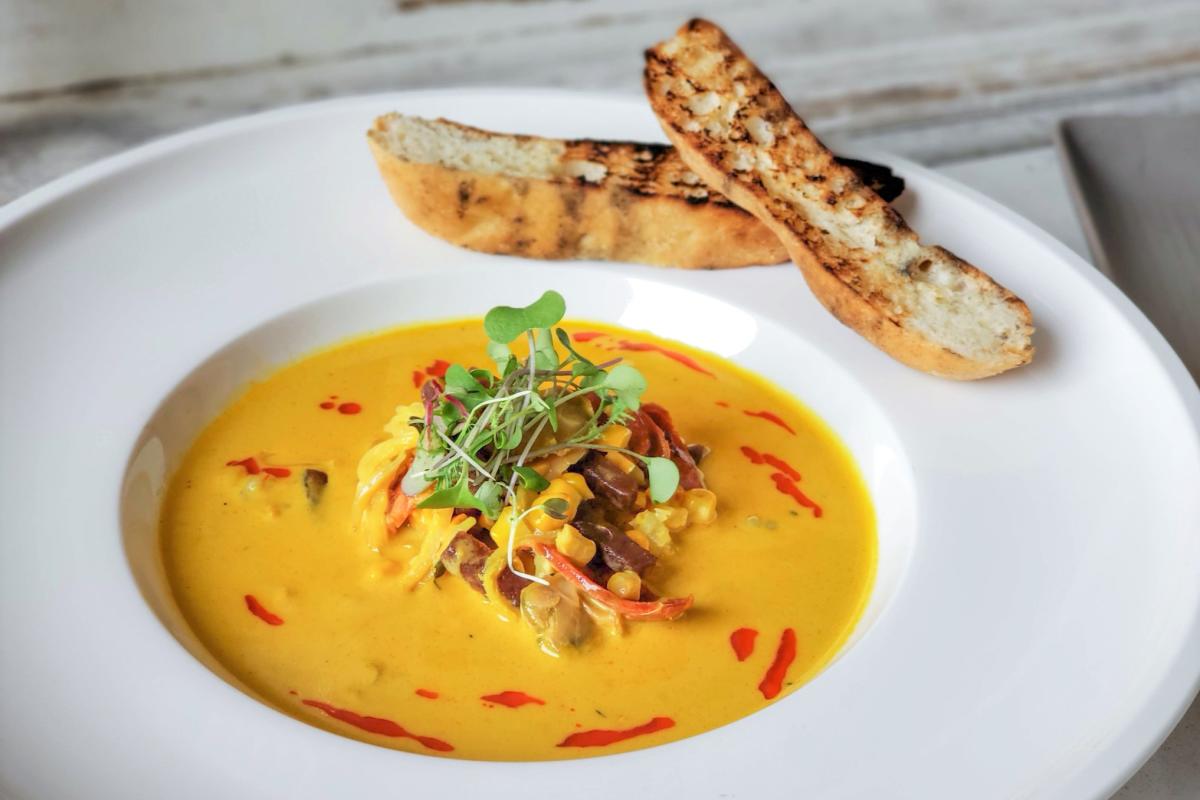 You've reached the destination for your appetizer course – The Mission. The ambiance matches the modern Latin menu with a sultry dining room lit by sparkling chandeliers, and cozy patios for al fresco dining. The tableside guacamole and crispy lime-cola-glazed pork belly are two popular crowd-pleasers, but I always order the fantastic Almejas al Vapor. Chef-owner Matt Carter's innovative take on a Peruvian chowder features a creamy-spicy stew of clams and chorizo spiked with aji amarillo (Peruvian yellow chile), a perfect start to your progressive foodie experience.
Walk south on Brown Avenue and turn right on Second Street. Cross Scottsdale Road and turn left on Marshall Way. Head south for half a block to Virtù Honest Craft, located on your left at Bespoke Inn, Café & Bicycles.
---
---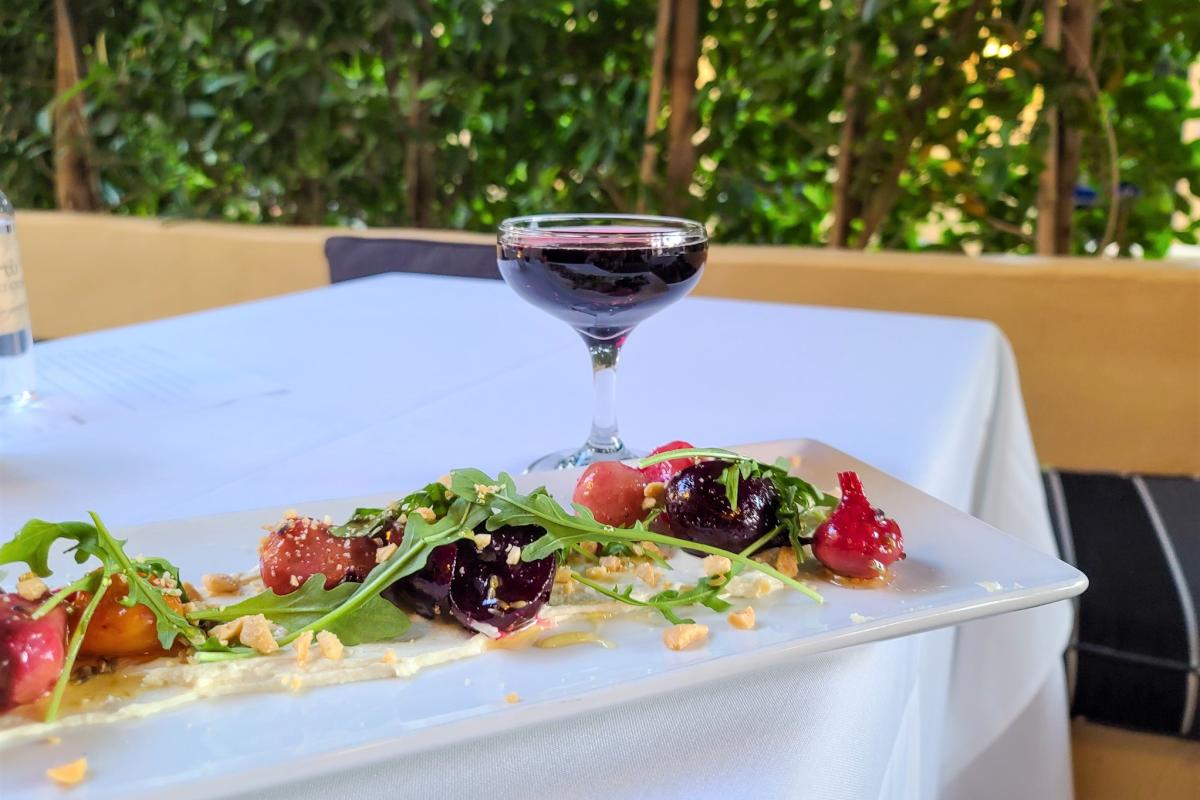 The intimate dining room opens onto an idyllic patio inspired by European villas with hues of cobalt blue and sunflower gold – the perfect setting for James Beard nominee Chef Gio Osso's Mediterranean menu. One can choose to dine light on a colorful beet salad with whipped goat cheese, Marcona almonds and lavender honey, or splurge on a 40-oz tomahawk ribeye for two. In the spring, seasonal plates might include gnocchi tossed with fava beans and chanterelle mushrooms, or celebrate fall with sea bass served with butternut squash gratin and golden raisin gremolata. You'll love any dish you order at this Scottsdale treasure.
Full and happy, you're likely thinking another stroll is in order as you contemplate dessert. Head north on Marshall Way to First Street. Turn right on First Street and cross Scottsdale Road to find Shakes & Cones on your right.
---
---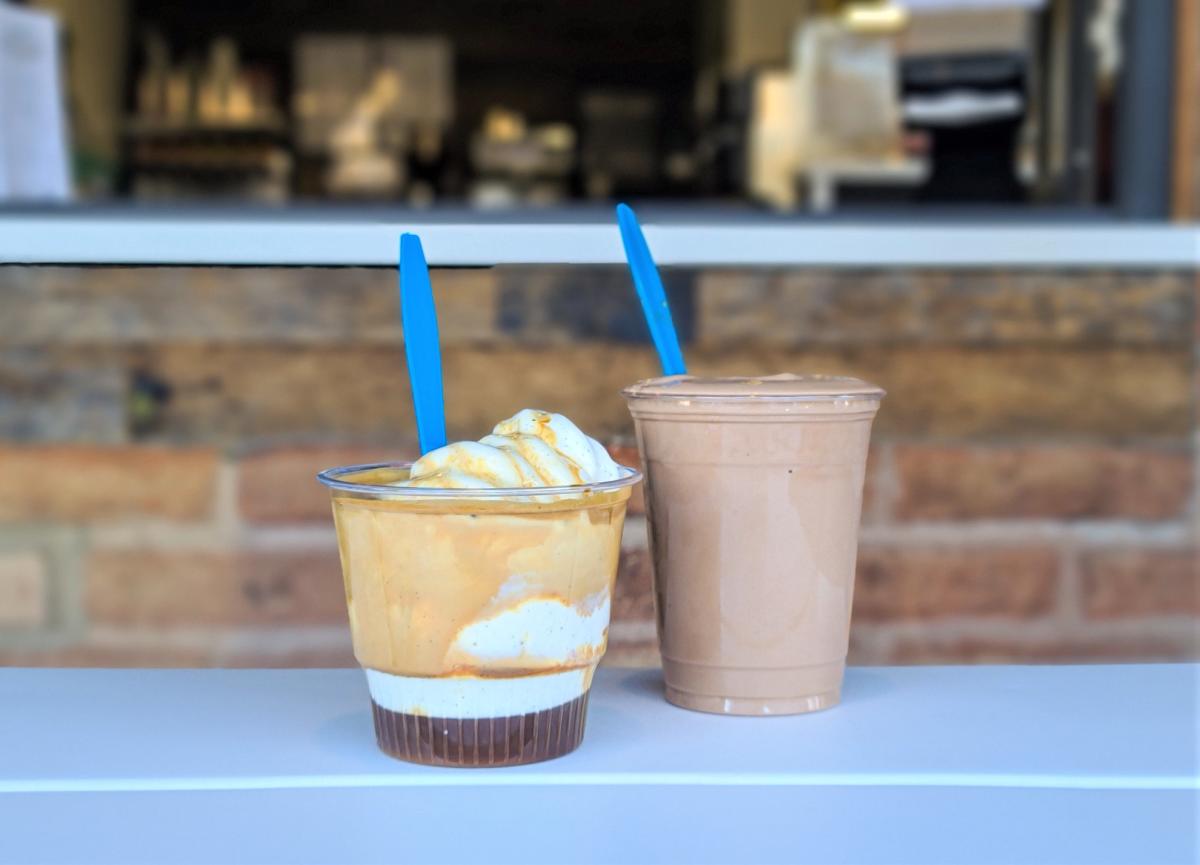 This family-owned spot serves organic, egg-free soft serve made from scratch with non-GMO ingredients. Those with dietary restrictions will be just as happy to find gluten-free, dairy-free and vegan options. Order at the walk-up window and enjoy your treats at the sidewalk tables, a prime spot for people watching. You'll find dipped cones, sundaes, shakes and more, but I'm partial to capping off a delicious meal with an affogato – vanilla soft serve with a double shot of organic espresso poured on top.
Continue East on First Street for a one-minute walk to the Canopy by Hilton Scottsdale on your right.
---
---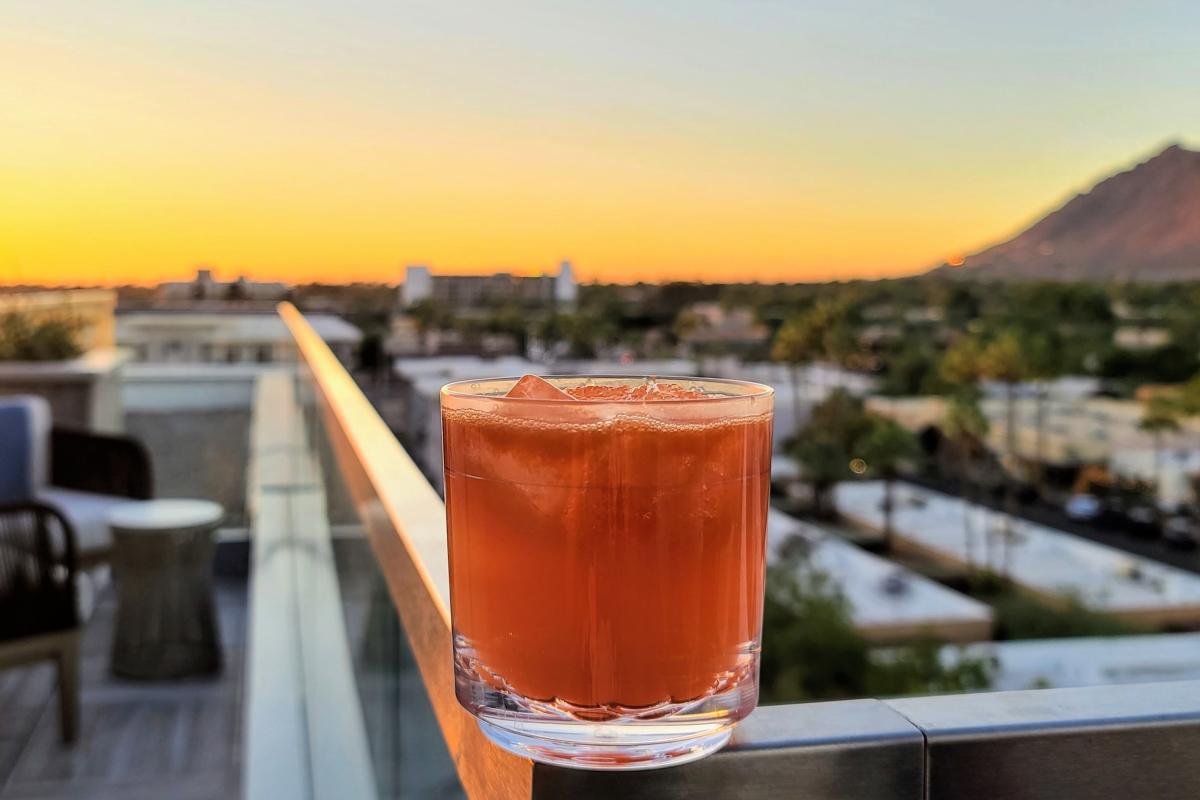 If a nightcap with a view is your idea of the perfect evening finale, take the elevator to the Outrider Rooftop Lounge on the top floor of Canopy. Settle in on the spacious roof terrace with its stunning panoramic view of Camelback Mountain and enjoy an expertly crafted cocktail (or two). Whether you're sipping on the Del Vista, a classic highball made with local Del Bac whiskey, or a seasonal special such as the Masked Maurauder with Mezcal Carreño, star anise and orgeat almond syrup, the setting is the ultimate cap to a day of foodie exploration in Scottsdale.