Exploring Scottsdale's great outdoors isn't off the table in summer – you just need to plan ahead so you can beat the heat! Here's a list of the best outdoor summer activities in Scottsdale (and when to do them!) so you can still enjoy our wide open spaces, despite the warm days. 
---
Sunrise Hikes
---
Scottsdale's Sonoran Desert is at its summer best at sunrise. A short hike on an easy trail in Scottsdale's McDowell Sonoran Preserve is a fun way to experience the grandeur and beauty of the Sonoran Desert without overheating. Two to try are the Bajada Nature Trail at Gateway Trailhead and Jane Rau Interpretive Trail at Brown's Ranch Trailhead. Both are approximately ½ mile in length and are ADA accessible. They also connect to other trails if you're up for a longer hike. Note: Hiking in temps over 90 degrees is never recommended. Know before you go, check out our summer hiking safety guide.
---
Sun-Up Tee Times
---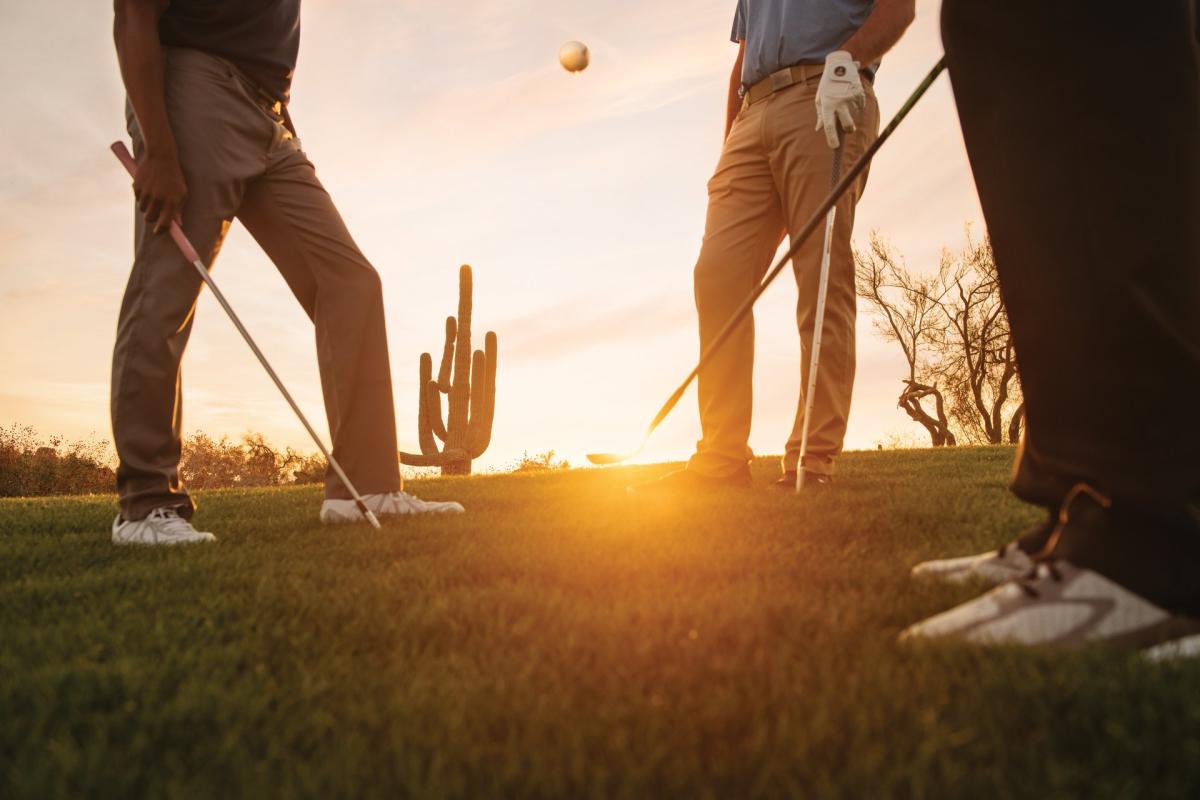 There are few better ways to start the day than with a round on one of Scottsdale's championship-caliber golf courses. Summer tee times start at sunrise (which is around 6 a.m. in the summer) so golfers can get in 18 holes before the heat really kicks in. Insider tip: Kierland Golf Club offers a shaded area on its practice range with two 84-foot-long mobile Covershot canopies. Other clubs, like Troon North, stock carts with cold water, make sure their course rangers have extra water with them if needed, and offer cold towels both during and after rounds. Don't wait until your round to hydrate; start doing that the day before! 
---
Morning Zen
---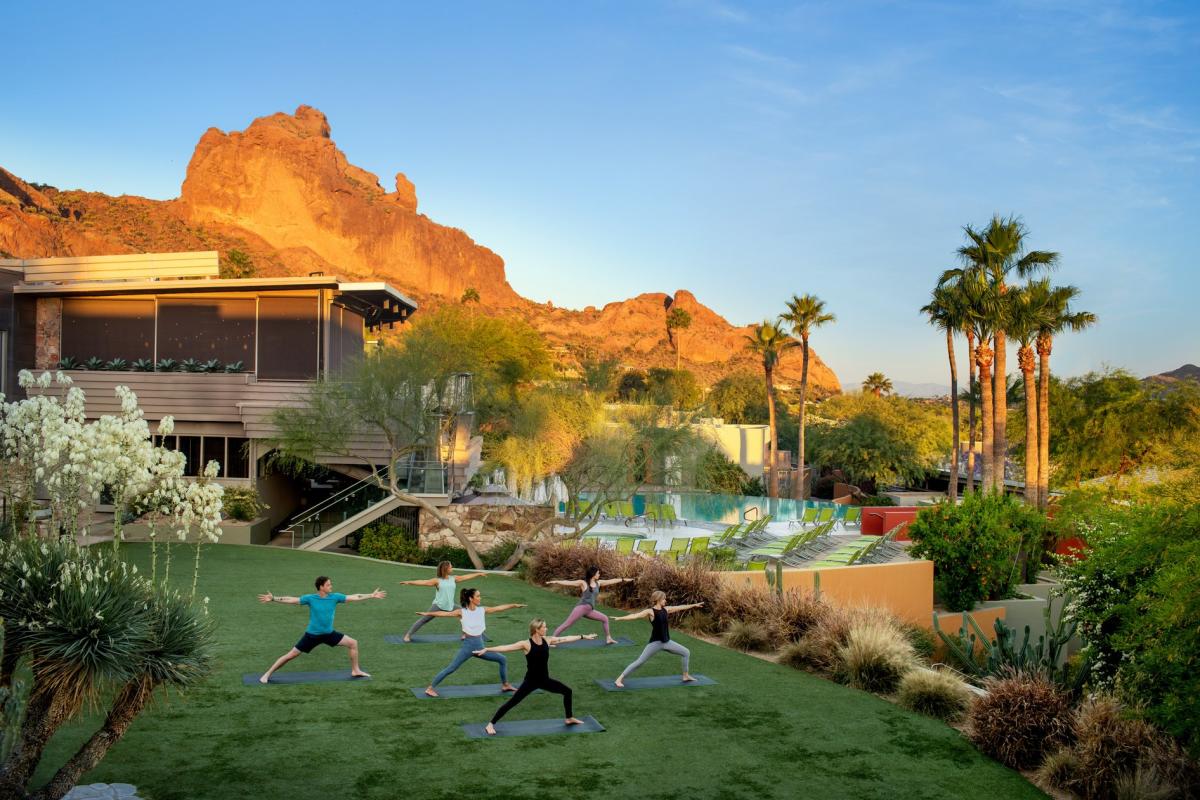 Set a "chill" tone for the day with an early morning yoga session. At Well & Being Spa at Fairmont Scottsdale Princess, FloatFit Fitness is a paddleboard yoga class offered in the spa pool that is fun whether you stay on the board or not! Other options for getting your day off on a Zen note include yoga in the shaded Alegria Garden at Royal Palms Resort and Spa and Sunrise Yoga at Sanctuary on Camelback Mountain.
---
Midday Splash
---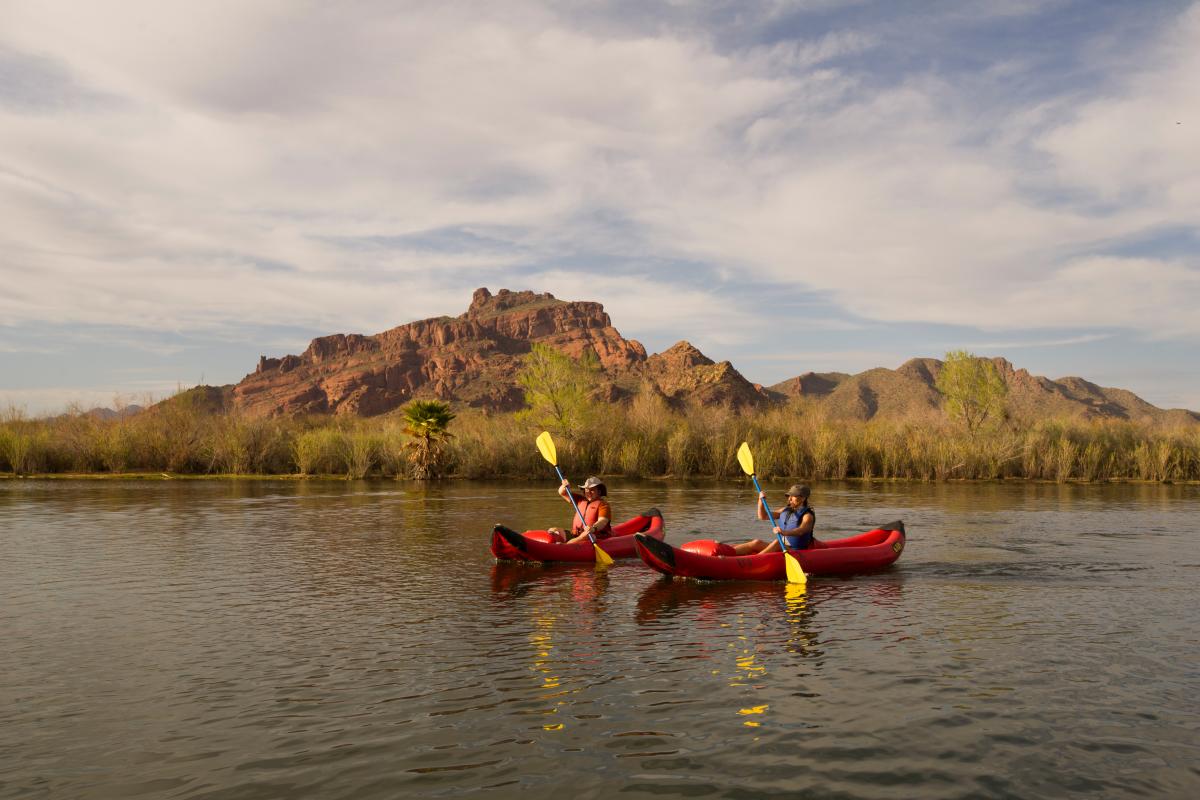 There are eight rivers and lakes within a one-hour drive of Old Town Scottsdale, and they're among the best places to beat the heat on warm summer days! Calm-water river rafting, kayaking, SUPing and tubing are just a few of the options for water-based recreation. Don't hesitate to splash or take a dip in the water to make these activities even more refreshing! If you prefer to stay dry, the Desert Belle tour boat offers a climate-controlled scenic journey around Saguaro Lake.
---
Off-Road After Dark
---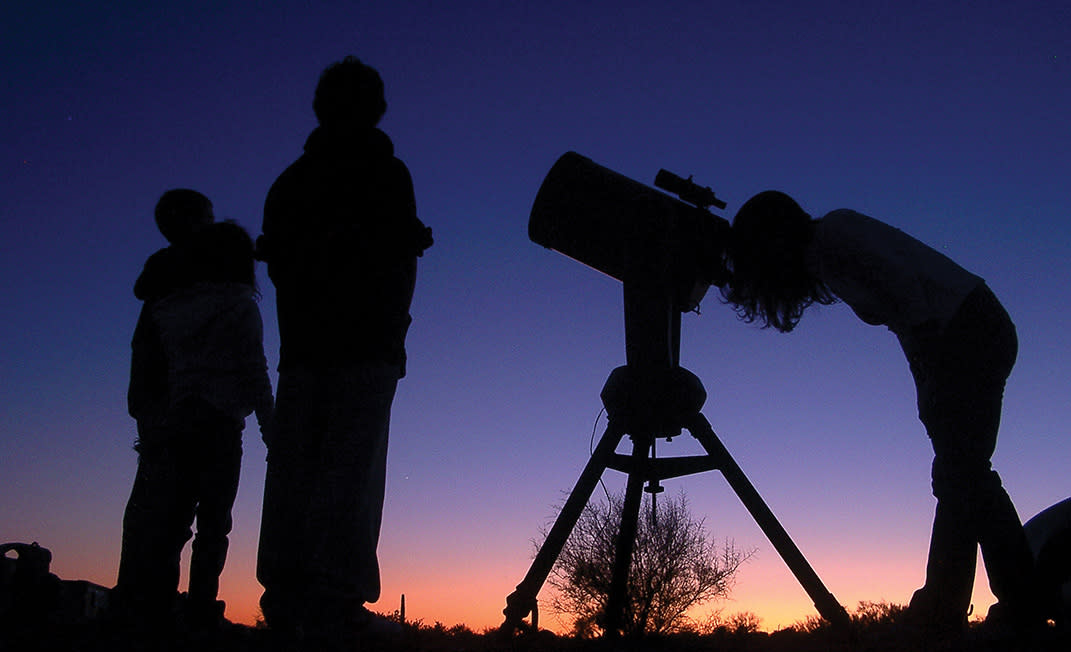 In summer, the Sonoran Desert is most active after dark. Cruise through the vast desert landscape after sunset with one of Scottsdale's off-road outfitters. You'll don high-tech night-vision gear to spot owls, coyotes, javelina, and other nocturnal creatures. And if you're up for some stargazing, check out all the ways you can easily view the desert's starry skies.
---
Dinners Under Starry Skies
---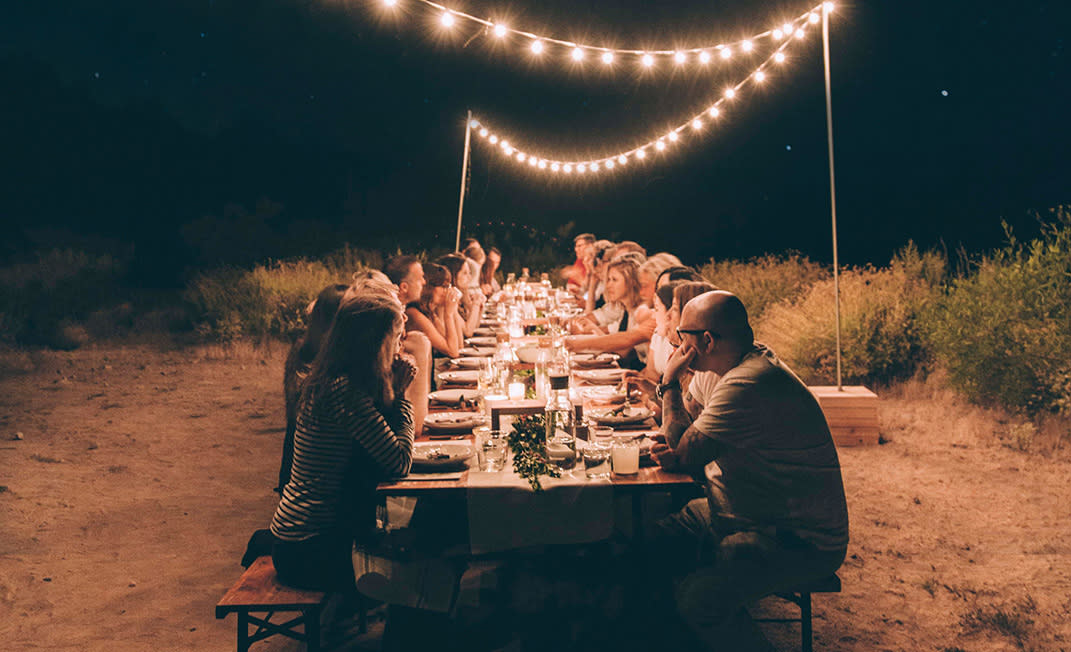 Cloth + Flame specializes in gourmet dining set in the wilds of the Sonoran Desert, tucked away from city lights amid saguaros and scenic views. These chef-prepared meals are sustainably hosted in natural preserves and state parks, and 10 percent of every event's proceeds are donated to help preserve land and migratory routes in the state. There's no shortage of things to do in Scottsdale in the summer with this list of activities!